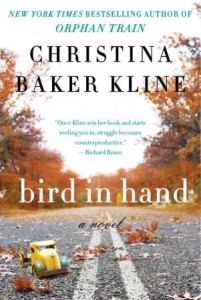 My Review:
I read Christina Baker Kline's book, Orphan Train, and enjoyed it very much! It was a historical fiction book, so I was truly intrigued about this book. It's not a historical fiction book, which is quite hard for authors to do (jumping from genre to another) and succeed.  However, Christina Baker Kline is certainly the exception and her writing skills are spot on with this great book!
I read this book in about 1.5 days.  Christina's writing draws you in immediately.  It's not a book you have to wait to really get invested in…it starts from page 1.  I remember reading the first 10 pages and a friend asked what I was reading.  I told her and she asked how it was.  I told her, "It's fantastic!! There is so much happening, that I can't put it down!".  She asked what page I was on…I was on page 10.  Just 10 pages.  We laughed as she said I was really giving this book huge accolades when I hadn't read that much.  However, in those 10 pages, so much happens that it felt like I had read 3 chapters, at least.  Why? Because it takes that long to be introduced to the characters, build up the plot, then create a twist.  This book did that mid-way through the chapter!  It just goes to show how quickly the pace of the book moves, with the readers getting to know the 4 main characters and the challenges they face as they each have to look at their marriage, their friendships, and their future.
I always tell people that if an author can get me to dislike a character, they are a fantastic author.  It's easy to create a character to sympathize with, but it's quite challenging to create one that brings out so much emotion and disgust.  That is how I felt about Charlie.  He is the person that I felt this story truly revolved around, because he demanded it.  It was about how he felt in the marriage, what kind of attention (if any) he wanted to give to his children and wife, his relationship with his college friends, even about how the accident his wife was in, was going to affect him.  In the end, I wasn't too happy with how it ended for him, but I have a feeling that if the pages continues, Charlie will find himself in a different situation.
Allison is the wife that many will resonate with, feel compassion towards, even be angry with…after all, she was in a devastating accident that has life long consequences.  Allison is also the friend of Claire, who in many ways lives vicariously through her friends, as she romps around and ventures into the world of writing.  Ben is the supportive husband, successful, and devoted to his wife:  Claire.  While there is a lot that goes in the book, there is much not written, which will leave many wondering about the future of these 4 friends.  I hope Christina Baker Kline considers writing a sequel because I would love to love to know what happens!
Christina Baker Kline is brilliant, as she tackles some huge issues that couples face, even if the circumstances are different.  Every couple at one point or another has to decide how to make their marriage better, career choices and how to manage their household.  Sadly, some couples have to deal with issues of infidelity, trust, respect, and boundaries.  Each of these issues are tackled in this fantastic book, that will make fro a great book club discussion, and be a favorite for many!
*This book was provided through the publisher and TLC Book Tours, in exchange for an honest review.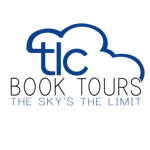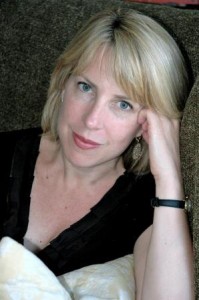 About Christina Baker Kline
Christina Baker Kline was born in England and raised in Maine. The author of five novels, including the runaway bestseller Orphan Train, Kline has taught literature and creative writing at Yale, New York University, and Fordham. She lives outside of New York City.
Find out more about Kline at her website, connect with her on Facebook, and follow her on Twitter.
Christina's Tour Stops
Bird in Hand
Thursday, October 16th: I'd Rather Be At The Beach
Tuesday, October 21st: Kritters Ramblings
Thursday, October 23th: Books in the Burbs
Monday, October 27th: Kahakai Kitchen
Wednesday, October 29th: BoundbyWords
Thursday, October 30th: Sara's Organized Chaos
Monday, November 3rd: A Bookish Way of Life