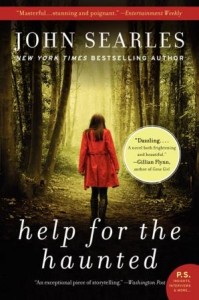 Paperback: 400 pages
  Publisher: William Morrow Paperbacks; Reprint edition (7/15/2014)
A Boston Globe Best Crime Novel of the Year
An Entertainment Weekly Top Ten "Must List"
Winner of the American Library Association's Alex Award
Publishers Weekly, Library Journal, and Booklist starred reviews
Synopsis:
Sylvie Mason's parents have an unusual occupation: helping "haunted souls" find peace. After receiving a phone call late one snowy night, they are lured to an old church on the outskirts of town, where Sylvie falls asleep in the car and is awoken by the sound of gunshots.
Orphaned on that night, Sylvie comes under the care of her reckless, distant older sister, still living in the rambling Tudor house that guards the relics of her parents' past. As she pursues the mystery of their deaths, Sylvie's story weaves back and forth between the time leading up to the murders and the months following, uncovering the truth of what happened that night—and the secrets that have haunted her family for years.
Wow!  That is the one word that I would use to define this incredible, fantastic story.  It is easily the Best Book of 2014 for Books in the Burbs, and will definitely be one of my all time favorite books for many years to come.
From the very first page, there is an eerie, Gothic approach, which makes the book even more creepy to read.  It's a perfect mystery thriller for anyone that loves this genre, but even those who love books about relationships, family secrets, religious fanaticism, too.  I was determined to find out the ending as soon as possible, so I actually took this book with me everywhere to sneak in as much reading as I could.  I ended up reading this book in about 2 days, and in the end, I just cried.  My heart broke for Sylvie and I wanted to process this book with someone, who had also read it.  It's a book that you can't just read and move on from.  You will need to talk to someone, who has read it, just to get some closure and talk through some of the scenarios that occur in the book.
Sylvie is a young girl, still grappling with the loss of her parents and adjusting to living with her sister, Rose.  The story is told through present and past flashbacks from Sylvie's perspective.  She is the only witness to who she says murdered her parents, and as she slowly retraces her steps and those of her family's, the truth reveals itself to Sylvie and the reader at the same time.  So, as Sylvie is shocked…you will be, too!
Religion fanaticism, healings, demon possession…those are some of the topics that will be brought up in the book, albeit a murder mystery.  John Searles raises incredible points: How far will a family go to finding peace?  At what point does the preacher/healer use his influence and plays "God"?  How can family secrets destroy a family and keep them from truly being happy? Do you do what is right, even if it means that you lose everything? Or do you hold a secret and tell a lie to maintain the status quo?
I absolutely loved the topics John brings up and weaves it into a fantastic storyline.  This book shows how something that starts out with good intentions can go wrong, and go off course because of different factors, such as : greed, selfishness, fear of realizing everything was an illusion, and the way that one lie has the domino effect of building upon other lies that eventually tear up a family.
This would make a great book club pick, because the discussions would be endless!  I would love to hear people's own personal stories about healing services, tent revivals, and their own personal experiences.  I would equally love to know what people think of this particular family, the lengths one person goes to shield the truth, and what happens when secrets have a stronghold on a person.  Sylvie is a beautiful, remarkable, and brave little girl, who I am sure many will love and cry for, too.  Get the book and move it to the top of your TBR pile, because it's that good!
*This book was provided through TLC Book Tours and the publisher! Many thanks to both of them!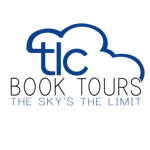 Special offer for book clubs:
Book clubs that sign up to chat with John Searles about Help for the Haunted could win a tote bag of books for each member of their book club! Find out more details about John Searles' goal to speak to a book club in each state of the United States over at Book Club Girl!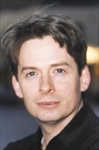 About John Searles:
John Searles is the author of the national bestsellers Boy Still Missing and Strange but True. He frequently appears as a book critic on NBC's Today show and CBS's The Early Show. He is the Editor-at-Large of Cosmopolitan. His essays have been published in the New York Times, the Washington Post, and other national newspapers and magazines. He lives in New York City and can be found on Facebook and also on Twitter: @searlesbooks.
John's Tour Stops
Thursday, July 17th: Bibliophilia, Please
Monday, July 21st: Great Imaginations
Tuesday, July 22nd: Sara's Organized Chaos
Wednesday, July 23rd: Satisfaction for Insatiable Readers
Monday, July 28th: missris
Tuesday, July 29th: Books in the Burbs
Wednesday, July 30th: Excellent Library
Friday, August 1st: Sweet Southern Home
Monday, August 4th: Books in the City
Wednesday, August 6th: Kahakai Kitchen