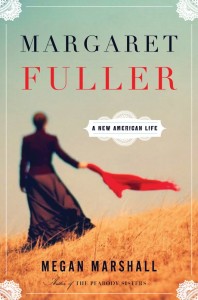 Synopsis:
From an early age, Margaret Fuller dazzled New England's intelligent elite. Her famous Conversations changed women's sense of how they could think and live; her editorship of the Dial shaped American Romanticism. Now, Megan Marshall, whose acclaimed The Peabody Sisters "discovered" three fascinating women, has done it again: no biography of Fuller has made her ideas so alive or her life so moving.
Marshall tells the story of how Fuller, tired of Boston, accepted Horace Greeley's offer to be the New York Tribune's front-page columnist. The move unleashed a crusading concern for the urban poor and the plight of prostitutes, and a hunger for passionate experience. In Italy as a foreign correspondent, Fuller took a secret lover; wrote dispatches on the brutal 1849 Siege of Rome; and gave birth to a son.
When all three died in a shipwreck off Fire Island shortly after Fuller's 40th birthday, the sense and passion of her life's work were eclipsed by tragedy and scandal. Marshall's inspired account brings an American heroine back to indelible life.
My Review:
I think I started reading this book with a different idea as to how the book would unfold.  It reads more like a factual document (with lots of quotation marks throughout), rather than a story.  Because of this, I found it hard to stay engaged.  Again, I went into reading this book with false pretenses, so I think that may be a reason why I didn't enjoy this book as much as others have.  However, once I got into the book, I found Margaret Fuller's life quite interesting. Having never studied her before, she was quite fascinating, a crusader in a man's world, and certainly paved a way for other women, who could continue in her footsteps.  Nonetheless, the author, Megan Marshall, did extensive research and it shows!!! There is just a plethora of information and would actually be a great book requirement for high school students!! We need more women role models and need to study more heroines that are brave, in the face of adversity!
*This book was provided through TLC Book Tours.
Related articles