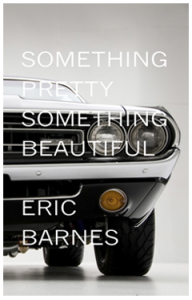 Paperback: 262 pages
Publisher: Outpost19 (June 1, 2013)
Source:  TLC Book Tours
Cupcake Rating:  DNF (click here to find out what that means!)
Synopsis:
In Tacoma, a circle of friends finds their leader in Will Wilson. Together, they drink, they get high, they take girls to the woods — but Will Wilson keeps pushing toward darker extremes.
As the descent gets steeper, there is a way out: Another friend's fishing boat off the coast of Alaska. There is life after Tacoma.
But the choice has to be made. And some friendships feel more than inevitable.
Something Pretty, Something Beautiful is a novel about bare and common violence. About the simple horrors taking place in the house that's down the street. The house along the road you drive past every day.
It's about cars moving fast along streets lit white and gray. It's about the crashing screams of a rollercoaster echoing out from the county fair.
Yet Something Pretty, Something Beautiful is also about quiet days in a small boat out on Puget Sound. Quiet days working hard in a fish plant in Alaska.
And it's about the sadness of how to make those lives finally connect.
My DNF Reasons:
I feel so horrible that I didn't finish this book.  I am a strong believer that books talk to you and that every book has a vibe it sends out.  So, when I first saw the cover, I was intrigued.  When I read the synopsis, I was hooked. I wanted to be on this tour and read a book that I knew would be as fantastic as the reviews I've read.
However, I just couldn't connect with one of the main characters and the reasons or lack thereof, as to why he was back in town and why he chose to bring down a group of younger kids with him.  I just couldn't connect with Will Wilson, and so I had a hard time understanding the "method to his madness".   The storyline was just too dark for me and eerily creepy (in a psychotic way), that just seemed to go deeper into darkness.  While the other characters seemed to balance him (such as Kyle), I still had a hard time really resonating with the characters, and didn't finish the book.
I rarely choose not to finish a book, however I just couldn't.  I have a rule of thumb-if I don't connect with the characters on some level by a certain point in the book, I just won't finish it.  As a book reviewer, it is my "role" to write reviews on books that I have enjoyed, perhaps didn't enjoy too much, but it's with clarity of the storyline and characters.  It's not fair to me, readers, or the author, to continue reading a book and finish it to write a review with a review of mediocrity at best.  That's not my intention and I do feel that this book will speak to many other readers, who will understand Brian, and even Kyle.
With that being said, I have attached links to reviews that are balanced and will help you to gauge whether to add this book to your TBR list!!
http://www.thebookwheelblog.com/tlc-book-tours-something-pretty-something-beautiful/
http://www.respiring-thoughts.com/2013/07/book-review-something-pretty-something-beautiful-by-eric-barnes.html
I hope you will check those links out, also on TLC Book Tours, and enter my book giveaway!! Why??? Because every book deserves the chance to be read! And, I'd love to hear your thoughts on it, once you've finished reading it!!
Enter My Book Giveaway!!
Ends August 30, 2013.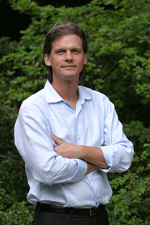 About Eric Barnes
Eric Barnes is the writer of the novels Something Pretty, Something Beautiful, fromOutpost19, called "the most harrowing portrait of American boys careening into manhood that I've ever read, by the writer Benjamin Whitmer. He is also the writer of the novel Shimmer, an IndieNext pick from Unbridled Books that reviewers likened to the work of Don Delillo, David Foster-Wallace, and William Gibson. Eric has published numerous short stories in Prairie Schooner, The Literary Review, Best American Mystery Stories, and other publications.
He is the publisher of The Daily News, The Memphis News and The Nashville Ledger, local publications covering business and politics in Memphis and Nashville. He is also host of Behind the Headlines on WKNO.
Eric was once COO (and, before that, Publisher and Managing Editor) of Towery Publishing, a publisher of city guides, books, maps, city sites and business directories for cities around the country. Towery went under in 2003, a sad and endless and unforgettable experience that culminated in the purchase of a few cases of beer for the remaining staff at one final staff meeting at Union and Mclean.
Prior to that, Eric was managing editor of a business magazine in New York City, was a reporter in small-town Connecticut, worked construction on Puget Sound and drove a forklift in Kenai, Alaska.
Eric lives in Memphis. Previously he lived in New York, and before that in New London, Connecticut. He grew up in Tacoma, Washington, and Juneau, Alaska. He attended the Columbia University School of the Arts,Connecticut College, and Woodrow Wilson High School.
Eric is the father of Reed, Mackenzie, Andrew and Lucy, and husband to Elizabeth, a wonderful person and incredible teacher at Memphis University School.
Find out more about Eric at his website and follow him on Twitter.
Eric's Tour Stops
Monday, July 15th: The Book Wheel
Thursday, July 18th: Drey's Library
Monday, July 22nd: Respiring Thoughts
Tuesday, July 23rd: Mom in Love With Fiction
Wednesday, July 24th: Sharon's Garden of Book Reviews
Monday, August 5th: Conceptual Reception
Wednesday, August 14th: From the TBR Pile
Thursday, August 15th: Good Girl Gone Redneck
TBD: Books in the Burbs
Related articles