Synopsis:
In December, 2009, Susan Cox Powell was reported missing from her home in West Valley City, Utah. As law enforcement tried to piece together what had happened to Susan, her husband, Josh Powell, became the only person of interest in the case.
For Jennifer Graves, Josh's sister, the nightmare started long before Susan's disappearance. From her experiences growing up in the Powell family to the terrifying moment when she first started to believe her brother was a killer, she relied on her faith to stay strong. She devoted herself to the safety of Susan's boys, Charlie and Braden, whom she hoped to be able to raise as her own. When the boys were murdered by their father in February, 2012, Jennifer was more than devastated, but she had to believe there was a reason for it all—including the deaths of her beloved nephews.
In A Light In Dark Places, Jennifer shares her struggles and her triumphs. In coming to terms with such tragedy she finally was able to embrace the truth that we all have the power to choose our own path—and there is always hope, no matter how dark things may seem.
My Review:
I am not a news person, so I don't watch the news.  However, even this devastating story made its way into our home.  I remember reading the news online and being utterly shocked and heartbroken about Susan and her sons.  This story is told from Jennifer's viewpoint, as she shares some childhood memories leading up to the horrific news about her nephews.
This story gives glimpses into the possibilities of why Josh would do something so horrible to his family, but it does not go into every gruesome detail.  Rather, it's a book that shares how one family member's choice impacts the lives of the rest of the family, how family secrets can divide a family, and the strongholds family can have on one another.
Told in a sequence of events, with some flashbacks, Jennifer details the events leading up to the deaths of Charlie and Braden.  However, it was really hard to truly understand the emotional impact it had on her parents and siblings.  Because the story is told through Jennifer's perspective and some discussions with Susan's family, there isn't a lot of information aside from what Jennifer was privy to.  However, it still doesn't take away from the storyline,  because of the hope Jennifer brings to her readers.  It's also important to note that Jennifer wrote this book without the support of her parents and siblings, and she learned of certain events from Susan's parents.
In writing this book, Jennifer broke through family rules and roles in her childhood, such as sharing family secrets and exposing lies her biological family told.  This just makes this story even more powerful because aside from Susan's story, Jennifer is also freeing herself from the chains of bondage her family has over her siblings.  Jennifer choosing to write this story is a true testament to her faith, her strength, courage, and the love and support she has from her husband and Susan's family.  It is my hope that this book will reach many people, all over the world, to not only give hope to those in abusive relationships, but also to those who don't want to be part of such a dysfunctional family structure.  That everyone has a choice to do things differently, regardless of where you start!
Both Jennifer and Emily wrote a fantastic book that can be used in women's shelters, church groups, book clubs, and organizations that help abused women and children.
*Thanks to Inspire Kathy at I Am a Reader, Not a Writer, for allowing me the opportunity to read and review this book, in exchange for an honest opinion.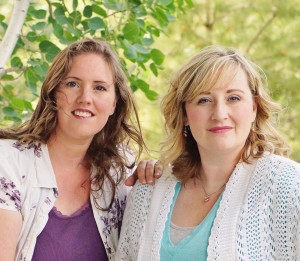 About the Authors:
Jennifer Graves is the mother of 5 beautiful children, 2 girls and 3 boys.  She and her husband have been happily married for 19 years and together have been active in their community and church.
Jennifer is the sister of Josh Powell who killed his 2 sons, Charlie and Braden, as well as himself in February of 2012, and is also believed to have killed his wife, Susan Cox Powell, in December of 2009.
She is the recipient of the 2013 ChainBreaker of the year Award, given for breaking the chain of abuse and violence in her family.
She enjoys homeschooling their children and mentoring in classes for the commonwealth school they attend. She also loves reading, playing card and board games, and learning new things. Most of all she loves to spend time with her husband and children. They currently reside in West Jordan, UT.
♦ ♦ ♦
Emily Clawson is an author, a mother and a mentor. She traditionally writes inspirational fiction. This book has been a life changing experience for her and she is grateful to have been a part of telling this story. She resides in Taylorsville with her husband and four children where they run their leadership mentoring programs for youth.
Tour Giveaway
$25 Amazon Gift Card or Paypal Cash
Ends  11/21/13
Books in the Burbs Giveaway:
Related articles