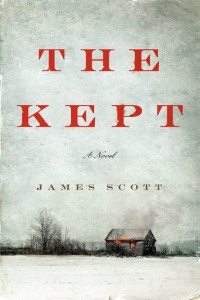 Synopsis:
In the winter of 1897, Elspeth Howell treks across miles of snow and  ice to the isolated farmstead in upstate New York where she and her  husband have raised their five children. Her midwife's salary is tucked  into the toes of her boots, and her pack is full of gifts for her  family. But as she crests the final hill, and sees her darkened house  and a smokeless chimney, immediately she knows that an unthinkable crime has destroyed the life she so carefully built.
Her lone comfort is her twelve-year-old son, Caleb, who joins her in  mourning the tragedy and planning its reprisal. Their long journey leads them to a rough-hewn lake town, defined by the violence both of its  landscape and of its inhabitants. There Caleb is forced into a brutal  adulthood, as he slowly discovers truths about his family he never  suspected, and Elspeth must confront the terrible urges and unceasing  temptations that have haunted her for years. Throughout it all, the love between mother and son serves as the only shield against a merciless  world.
A scorching portrait of guilt and lost innocence, atonement and  retribution, resilience and sacrifice, pregnant obsession and primal  adolescence, The Kept is told with deep compassion and startling originality, and introduces James Scott as a major new literary voice.
My Review:
Look at the book cover very closely.  See the house burning, slowly?? Almost smoldering?  With all that white snow around and barren trees? Well, there is a story inside with lots of secrets that won't be revealed until you are ready to take steps toward that fire.
This story is absolutely fantastic, brilliantly written, and is not meant for the faint at heart or the rushed reader.  It's a like a stew, the longer it simmers, the better it tastes.  Only, this book doesn't taste good…the secrets are quite shocking, revealing, and show why these characters worked so hard at hiding in their home, away from everyone.
As you read this story, remind yourself: this is 1897.  Long before the Women's Suffrage Movement, long before the civil movement, and long before there were telephones, internet, and social media.  So, it's quite interesting to see how stories never die, scars never truly heal, and the lengths people will go to keep the harshest of secrets hidden.
Elspeth is a mid-wife, a mother and wife, who often leaves her family for long bouts of time, before returning with money (hidden in the tips her feet).  She comes home to find her family brutally murdered, and it is only when she slowly overcomes her shock, does she find herself staring at the end of a barrel.  Her only remaining child lives, Caleb, who is quite innocent, ignorant, and is unprepared for the dangers outside their home.
Told in alternating voices-Elspeth and Caleb, it is quite interesting to read as Elspeth reflects back on her life and the choices made.  Elspeth and Caleb, mother and child, must try to build a relationship with one another and redeem their family by hunting for the family's killers.  Along the way, Caleb and Elspeth encounter new adventures, however James Scott never truly lets us (nor Elspeth) forget what led to that fateful day.
This is not an easy book to digest. It won't be read in a night or two, nor will it be something you will truly appreciate and understand, until you become as invested in Elspeth and Caleb, as they do in their own relationship.  It's a fantastic book, one that would bring vivid conversations in a book club or group setting, and will certainly have you looking at things differently, as you realize that nothing is ever as it seems.
* A huge thanks to TLC Book Tours for providing me the book, in exchange for an honest review.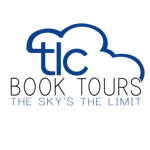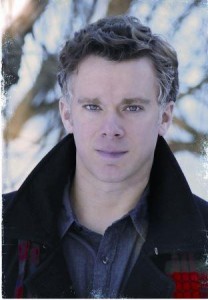 About James Scott
James Scott was born in Boston and grew up in upstate New York. He holds a BA from Middlebury College and an MFA from Emerson College. His fiction has appeared in Ploughshares, One Story, American Short Fiction, and other publications. He lives in western Massachusetts with his wife and dog. The Kept is his first novel.
Find out more about James at his website.
James' Tour Stops
Tuesday, January 7th: Drey's Library
Wednesday, January 8th: A Bookish Way of Life
Thursday, January 9th: Bibliophilia, Please
Monday, January 13th: Books in the Burbs
Thursday, January 16th: Broken Teepee
Monday, January 20th: Tina's Book Reviews
Tuesday, January 21st: The Reader's Hollow
Wednesday, January 22nd: Man of La Book
Thursday, January 23rd: Bibliophiliac
Tuesday, January 28th: she treads softly
Thursday, January 30th: No More Grumpy Bookseller
Monday, February 3rd: A Bookworm's World
Tuesday, February 4th: Giraffe Days
Wednesday, February 5th: Ace and Hoser Blook
Thursday, February 6th: Ageless Pages Reviews