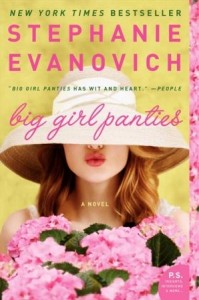 Paperback: 368 pages
Publisher: William Morrow Paperbacks
Published:  Reprint edition (January 21, 2014)
Genre:  Chick-lit, Women's Fiction
Source:  TLC Book Tours & Publisher
Synopsis:
Holly didn't expect to be a widow at thirty-two. She also didn't expect to be so big. After her husband's death, food was the one thing she could always count on. Then she meets Logan Montgomery, a personal trainer so hot that he makes her sweat in all the right (and so embarrassingly wrong!) places. Charmed by her witty wisecracks and sharp insights, he impulsively offers to help get her back in shape.
To Logan's (and her own) surprise, Holly turns out to be a natural in the gym, slimming down into a bona fide looker with killer curves—and a new kind of hunger. Before either of them can stop it, the easy intimacy of their training sessions leads to even more steamy workouts away from the gym.
But can a man whose whole life depends on looks commit himself to a woman who doesn't fit his ideal? Now that Holly's turning other men's heads, does she even need Logan anymore? Are they a couple built to last . . . or destined to fizzle?
My Review:
If you've read chick-lit, then you know the storyline format.  Girl meets boy.  Boy and girl can't stand each other.  Girl falls in love with boy.  Boy is too clueless to know he loves girl, too.  Throw in a little outside characters, add some issues, so that finally: boy and girl fall in love.  Ahhhh, we all love it! Otherwise, why would we read chicklit books???
Admit it…you love a great, predictable love story….because let's face it…life is never predictable and we all love reading about the girl, who gets the guy to fall madly in love!
Big Girl Panties-isn't that a fantastic title???  I love the book cover, love the synopsis, and being a big girl-I'm always rooting for the overweight girl, who falls in love with a sexy hunk, who reciprocates that love back.  Holly is a girl, that any girl can appreciate or identify with.  She is an intelligent woman, disconnected from her family, has only 1 really great girlfriend, and is grieving the loss of her husband.  She meets Logan, a personal trainer to the stars, on an airplane-where she is faced with the uneasiness of not fitting in a seat next to him.  After an hour of conversation, they both agree that Logan will train her and help her overcome the challenge of losing weight.
I loved the storyline, the characters were quirky and imperfect, and it all came together really well.   The issue of weight loss and dieting can get a bit mundane- BUT- that's what makes this book purely genius.  Why?? Because what girl hasn't tried (or is still trying) to lose weight and reclaim who she has hidden away in oversized clothes.  I couldn't help but love the story, Holly, and even Logan.  I also loved the side love to Logan's friends: Chase and Amanda!
This is a quick read, a fun read, and a book that will have you rooting for Holly and Logan! This book is filled with great timing on humor ( laughed out loud quite a bit), love the romance, and is simply full of surprises (think Swan Lake;)!! It's a mashup of The Biggest Loser and the final rose on The Bachelor!  So, what are you waiting for???? Go get your Big Girl Panties on and start reading!
*Thanks to the publisher and TLC for giving me the opportunity to join a great book tour!
About Stephanie Evanovich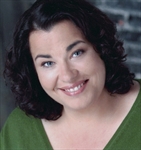 Stephanie Evanovich is a full-fledged Jersey girl who attended New York Conservatory for the Dramatic Arts, performed with several improvisational troupes, and acted in a few small-budget movies, all in preparation for the greatest job she ever had: raising her two sons. Now a full-time writer, she's an avid sports fan who holds a black belt in tae kwon do.
Connect with Stephanie on Facebook.
Stephanie's Tour Stops
Tuesday, January 21st: Book Journey
Wednesday, January 22nd: Snowdrop Dreams of Books
Thursday, January 23rd: Col Reads
Monday, January 27th: Seaside Book Nook
Tuesday, January 28th: Always With a Book
Wednesday, January 29th: Dear Brighton
Thursday, January 30th: Luxury Reading
Tuesday, February 4th: A Bookish Way of Life
Wednesday, February 5th: Book Marks the Spot
Wednesday, February 5th: Books in the Burbs
Thursday, February 6th: Savvy Verse & Wit
Monday, February 10th: Mom in Love With Fiction
Friday, February 14th: Books à la Mode