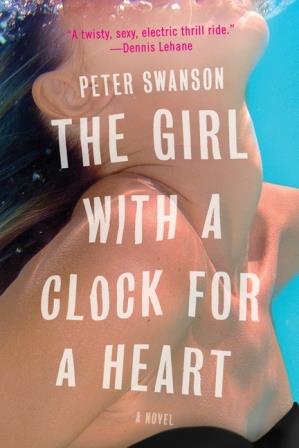 Pages : 304
Genre :  Mystery, Noir
Publisher: William Morrow, February 2014
Source:  TLC Book Tours & Publisher
Synopsis:
An atmospheric tale of romantic noir with shades of Hitchcock about a man who is swept into a vortex of irresistible passion and murder when an old love mysteriously reappears
George Foss, a forty-year-old employee of a Boston literary magazine, has passed the age when he thinks he might fall madly in love or take the world by storm, or have anything truly remarkable happen to him. He spends most of his evenings at his local tavern talking about the Red Sox and the minutiae of everyday life, and obsessing over a lost love from his college days who vanished twenty years earlier. Until she reappears.
George has both dreamed of and dreaded seeing Liana Decter again. She isn't just an ex-girlfriend or the first love George could never forget. She's also an enigma and quite possibly someone who was involved in a murder years ago, a woman whose transgressions are more in line with Greek tragedy than youthful indiscretion. But suddenly, she's back—and she needs his help. She says that some men are after her and that they believe she's stolen money from them. And now they will do whatever it takes to get it back.
George knows Liana is trouble. But he can't say no—he never could—and soon his quiet life is gone as he is pulled into a terrifying whirlpool of lies, betrayal, and murder from which there is no sure escape.
Bold and masterful, full of malevolent foreboding and subtle surprises, The Girl with a Clock for a Heart is an addictive, nonstop reading experience—an ever-tightening coil of suspense that will hold you in its grip right up to its electrifying end.
My Review:
This is a story that you will either love or hate.  It is that black and white and the story actually reads like a black and white, old mystery movie.  I was immediately drawn into the weird life of George and his odd relationship with Liana.  Told in alternating time periods: past/present, we get to know a little bit more about George and get a lot confused by Liana.  George is a character that most people will sympathize with, because he is just so "normal" and quite traditional.  Who George was 20 years ago, is who he is now…only, he has given up on life a bit.  Enters Liana into the bar, and he is rejuvenated and no matter how dangerous and destructive, he aims to help Liana-who could quite possibly be a heartless murderer.  I enjoyed the storyline and the characters were quite interesting.  It was a novel that had my attention and had me on one crazy ride, as I felt like a little fly buzzing around George and figuring out a mystery that certainly took me by surprise at the end.  It is a darker novel, and readers who enjoy a great mystery novel, should know that it is not a cozy mystery.  It's a book that certainly gives a nod to the brilliant mind of Alfred Hitchcock.
*Thanks to TLC Book Tours for always giving me a great book to read, in exchange for an honest review!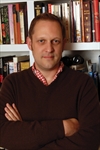 About Peter Swanson
Peter Swanson has degrees in creative writing, education, and literature from Trinity College, the University of Massachusetts at Amherst, and Emerson College. His stories and poems have appeared in the Atlantic, Mysterical-E, Vocabula Review, and Yankee Magazine. He lives with his wife in Somerville, Massachusetts, where he is at work on his second novel.
Find out more about Peter on his website and follow him on Twitter.
Peter's Tour Stops
Wednesday, February 5th: Stephany Writes
Thursday, February 6th: Drey's Library
Monday, February 10th: The Infinite Curio
Tuesday, February 11th: From the TBR Pile
Wednesday, February 12th: Unabridged Chick
Thursday, February 13th: Joyfully Retired
Monday, February 17th: cupcake's book cupboard
Tuesday, February 18th: A Dream Within a Dream
Wednesday, February 19th: Books in the Burbs
Thursday, February 20th: Hopelessly Devoted Bibliophile
Friday, February 21st: Good Girl Gone Redneck