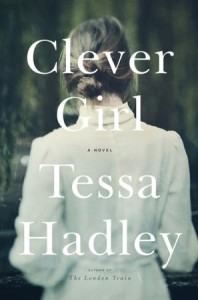 Title: Clever Girl
Author: Tessa Hadley
Publisher: Jonathan Cape
ISBN: 9780224096522
Genre: Literary Fiction
Pages: 320
Source: TLC Book Tours
Synopsis:
Like Alice Munro and Colm Tóibín, Tessa Hadley possesses the remarkable ability to transform the mundane into the sublime—an eye for the beauty, innocence, and irony of ordinary lives that elevates domestic fiction to literary art. In Clever Girl, she offers the indelible story of one woman's life, unfolded in a series of beautifully sculpted episodes that illuminate an era, moving from the 1960s to today.
Written with the celebrated precision, intensity, and complexity that have marked her previous works, Clever Girl is a powerful exploration of family relationships and class in modern life, witnessed through the experiences of an Englishwoman named Stella. Unfolding in a series of snapshots, Tessa Hadley's involving and moving novel follows Stella from childhood, growing up with her single mother in a Bristol bedsit, into the murky waters of middle age.
It is a story vivid in its immediacy and rich in drama—violent deaths, failed affairs, broken dreams, missed chances. Yet it is Hadley's observations of everyday life, her keen skill at capturing the ways men and women think and feel and relate to one another, that dazzles, pressing us to exclaim with each page, Yes, this is how it is.
My Review:
Stella is anything but an ordinary girl.  She lives an interesting life, has relationships with men, and is a mom of 2 sons.  I liked how Tessa writes the storyline to read almost as if I'm reading a diary, that creates this space for Stella to relive some parts of her past and reflect on them.  It was interesting to see how her relationships with men could have stemmed from the absence of her own father and the lies she is told about him.  In a time when young girls and women had certain gender roles, even the issues between social class was prevalent, Stella breaks down barriers…perhaps not for the greater cause of the women's movement, but she essentially was her own person.  The story flows well, with not too many moments of shock or surprise.  I imagined Tessa picking a time period, that was quite interesting, and picked one person's life to follow through different time periods-as we meet those Stella knows and meets and how they are all interconnected in some way.  Overall, it was a good read!
*A huge thanks to the publisher and TLC Book Tours for giving me an opportunity to read and review this book!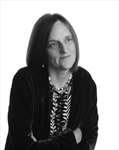 About Tessa Hadley
Tessa Hadley is the author of four highly praised novels: Accidents in the Home, which was long-listed for the Guardian First Book Award; Everything Will Be All Right; The Master Bedroom; and The London Train, which was a New York Times Notable Book. She is also the author of two short-story collections, Sunstroke and Married Love, both of which were New York Times Notable Books as well. Her stories appear regularly in the New Yorker. She lives in London.
Tessa's Tour Stops
Tuesday, March 4th: Svetlana's Reads and Views
Wednesday, March 5th: BookNAround
Monday, March 10th: missris
Tuesday, March 11th: Read. Write. Repeat.
Wednesday, March 12th: She's Got Books On Her Mind
Thursday, March 13th: A Bookish Way of Life
Friday, March 14th: Write Meg
Monday, March 17th: bookchickdi
Tuesday, March 18th: Tiffany's Bookshelf
Wednesday, March 19th: A Novel Review
Thursday, March 20th: The House of the Seven Tails
Monday, March 24th: Between the Covers
Tuesday, March 25th: Bibliotica
Wednesday, March 26th: A Chick Who Reads
Thursday, March 27th: 5 Minutes For Books
Monday, March 31st: From the TBR Pile
Tuesday, April 1st: A Lovely Bookshelf on the Wall
Wednesday, April 2nd: Sweet Tea and Lollipops
Thursday, April 3rd: The 3R's: Reading, 'Riting, and Randomness
TBD: Books in the Burbs