Genre: Contemporary Fiction, Women's Fiction
Pages:  334
Publisher:  St. Martin's Press (publication date: May 13 2014)
Source: TLC Book Tours
Synopsis:
One of the most anticipated debut novels of 2014, Cutting Teeth takes place one late-summer weekend as a group of thirty-something couples gather at a shabby beach house on Long Island, their young children in tow.
Nicole, the hostess, struggles to keep her OCD behaviors unnoticed. Stay-at-home dad Rip grapples with the reality that his careerist wife will likely deny him a second child, forcing him to disrupt the life he loves. Allie, one half of a two-mom family, can't stop imagining ditching her wife and kids in favor of her art. Tiffany, comfortable with her amazing body but not so comfortable in the upper-middle class world the other characters were born into, flirts dangerously, and spars with her best friend Leigh, a blue blood secretly facing financial ruin and dependent on the magical Tibetan nanny everyone else covets. Throughout the weekend, conflicts intensify and painful truths surface. Friendships and alliances crack, forcing the house party to confront a new order.
Cutting Teeth is about the complex dilemmas of early midlife—the vicissitudes of friendship, of romantic and familial love, and of sex. It's about class tension, status hunger, and the unease of being in possession of life's greatest bounty while still wondering, is this as good as it gets? And, perhaps most of all, Julia Fierro's warm and unpretentious debut explores the all-consuming love we feel for those we need most, and the sacrifice and compromise that underpins that love.
The title of the book was quite interesting and rather reflective to what each parent experiences, during their weekend away.  Like a toddler cutting teeth, these parents experience their share of pain, numbness, growth, and new beginnings.  The cover of the book is "meh".  I didn't feel the book cover reflected the storyline in the way I would have expected.  The house where the couples stayed in, or the beach, maybe even the NY city view.  However, once I got passed that, it was a great read!
I always shudder when a book is quoted as being "One of the most anticipated debut novels of 2014″, because it really sets the author up for either sheer success or fizzled failure.  However, this book does not fail.  It reminded me of a drama sitcom, even the one I absolutely loved, "Thirty-Something".  Remember that one? I absolutely loved it!!
This is a book filled with different scenarios, a variety of characters-who have their own set of issues, and how they all come together by being in a playgroup.  This a character driven book, with each character evolving over the course of the book (or do they?), and how each one faces challenges that cause each one to question their goals, their relationships, parenting, and how they adjust to change.  With a wide variety of couples (non-couples) and children, this is a book that deals with real issues of today.  It's not a warm, fuzzy book, although there are moments of that.  Rather, it's a glimpse into the real issues parents face and/or have wondered.
This is also a book that would make for a great character analysis in an English Comp or Sociology class, because of the different issues discussed in this book.  It's a story that doesn't have one main plot, but many sub-plots, and Julia is able to merge them all together into a book that reads seamlessly.
It's an excellent book and one I enjoyed reading.
*My thanks to Lisa for working with me on my schedule!!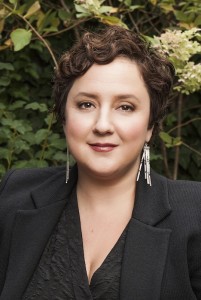 About Julia Fierro
Julia Fierro's debut novel, Cutting Teeth, was listed as one of the "Most Anticipated Books of 2014" by HuffPost Books, The Millions, Flavorwire, Brooklyn Magazine, and Marie Claire.  Her work has been published, or is forthcoming, in Guernica, Ploughshares, Poets & Writers, Glamour, and other publications, and she has been profiled in the L Magazine, The Observer, and The Economist.
Connect with Julia
Website | Facebook | Twitter | Pinterest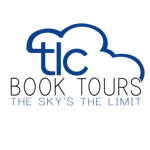 Julia Fierro's TLC Book Tours TOUR STOPS:
Monday, May 12th:  Books a la Mode – guest post
Monday, May 12th:  Ageless Pages
Tuesday, May 13th:  The Well Read Redhead
Friday, May 16th:  Books in the 'Burbs
Friday, May 16th:  BookNAround
Monday, May 19th:  Bookchickdi
Tuesday, May 20th:  Book Chatter
Thursday, May 22nd:  Must Read Faster
Friday, May 23rd:  Peeking Between the Pages
Tuesdya, May 27th:  Bibliophiliac
Wednesday, May 28th:  My Bookshelf
Wednesday, May 28th:  Snowdrop Dreams of Books
Thursday, May 29th:  Anita Loves Books
Monday, June 2nd:  Literally Jen
Tuesday, June 3rd:  Books in the City
Thursday, June 5th:  Bibliotica
Thursday, June 5th:  Kritter's Ramblings
Monday, June 9th:  A Lovely Bookshelf on the Wall
Wednesday, June 11th:  River City Reading
Thursday, June 12th:  Sidewalk Shoes
Friday, June 13th:  Luxury Reading