Author:
Books in the Burbs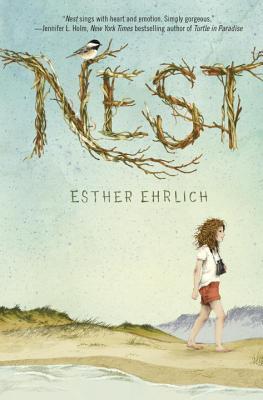 It has been awhile since I've read a Middle Grade/Children's book.  I was drawn to this book because of the synopsis, which you can read by clicking on the book cover.  The book is told through the point of view of Naomi (who is called by her nickname "Chirp).  Chirp is obsessed with birds and loves reading about them, studying them, and locating them by her house.
Chirp is the typical 11 year old girl, who develops a friendship with one of the boys down her street, which she handles delicately because he is known as the school bully.  Her mom, a beautiful dancer, that she strives to please is diagnosed with a disease that in the 70's wasn't as treatable as it is today.  Chirp, her sister (the rebellious teenager), and her father (the psychiatrist).
At first, I didn't feel the book had enough detail about the mom's emotional and physical issues and how it truly impacted the marriage and parent/child relationship.  Why? Well, because I am so used to reading YA and Women's fiction.  Then, I remembered this is for young children, middle school readers, and even high schoolers.  Although, I have a feeling anyone will love this book because Esther truly captures the youthful spirit and hopes/desires of a young little girl, who shows us how she makes sense of what is happening to her family.  Chirp is so innocent, so precious, that you just want to hold her and never let her go.
Young readers will relate to Chirp, love the relationship between her and her sister, understand how she feels about her mom's diagnosis, and enjoy the friendship she develops with Joey.
Older readers will love the innocence Chirp brings, love the nods to the 70's and vinyl records, and have a better appreciation for the way Chirp understands and experiences the family challenges and shifts in the family dynamics.  Most importantly, it will open a window into the eyes of a child and hopefully have families talk more, share more, and learn more from one another.
This is a book of hope, in the midst of tragedy, and is a beautifully written story!
  *This book was provided through NetGalley and the publisher, in exchange for an honest review.  No forms of compensation were given.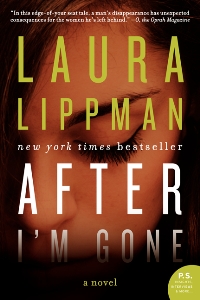 My Review:
This book is within the genre of Mystery/Thriller, it isn't the typical "edge of your seat" kind of book.  Instead, it's more of a character driven novel that pulls back different layers of the women left behind, after Felix mysteriously disappears.
While I could completely understand the emotions and personal experiences each woman shares, it really left me resenting the main character-who really never appears in the book.  Rather, Felix is described by each woman through flashbacks and present storytelling. It's only when the disappearance and murder of Felix's mistress happens 10 years later (after Felix disappears), the story is really shaped and pushed forward by the ever persistent detective: Sandy.  It's his personal mission to solve this cold case, and is really the strong character in the book, who makes the novel quite unique.  While this isn't the typical thriller/mystery book, it is definitely a book that will have you wanting to know more about the women Felix leaves behind.
*A huge thanks to TLC Book Tours and the publisher for allowing me the opportunity to be a part of the tour.  No monetary compensation was given.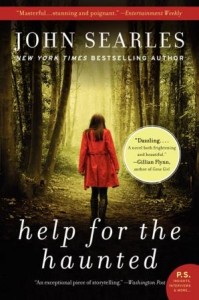 Paperback: 400 pages
  Publisher: William Morrow Paperbacks; Reprint edition (7/15/2014)
A Boston Globe Best Crime Novel of the Year
An Entertainment Weekly Top Ten "Must List"
Winner of the American Library Association's Alex Award
Publishers Weekly, Library Journal, and Booklist starred reviews
Synopsis:
Sylvie Mason's parents have an unusual occupation: helping "haunted souls" find peace. After receiving a phone call late one snowy night, they are lured to an old church on the outskirts of town, where Sylvie falls asleep in the car and is awoken by the sound of gunshots.
Orphaned on that night, Sylvie comes under the care of her reckless, distant older sister, still living in the rambling Tudor house that guards the relics of her parents' past. As she pursues the mystery of their deaths, Sylvie's story weaves back and forth between the time leading up to the murders and the months following, uncovering the truth of what happened that night—and the secrets that have haunted her family for years.
Wow!  That is the one word that I would use to define this incredible, fantastic story.  It is easily the Best Book of 2014 for Books in the Burbs, and will definitely be one of my all time favorite books for many years to come.
From the very first page, there is an eerie, Gothic approach, which makes the book even more creepy to read.  It's a perfect mystery thriller for anyone that loves this genre, but even those who love books about relationships, family secrets, religious fanaticism, too.  I was determined to find out the ending as soon as possible, so I actually took this book with me everywhere to sneak in as much reading as I could.  I ended up reading this book in about 2 days, and in the end, I just cried.  My heart broke for Sylvie and I wanted to process this book with someone, who had also read it.  It's a book that you can't just read and move on from.  You will need to talk to someone, who has read it, just to get some closure and talk through some of the scenarios that occur in the book.
Sylvie is a young girl, still grappling with the loss of her parents and adjusting to living with her sister, Rose.  The story is told through present and past flashbacks from Sylvie's perspective.  She is the only witness to who she says murdered her parents, and as she slowly retraces her steps and those of her family's, the truth reveals itself to Sylvie and the reader at the same time.  So, as Sylvie is shocked…you will be, too!
Religion fanaticism, healings, demon possession…those are some of the topics that will be brought up in the book, albeit a murder mystery.  John Searles raises incredible points: How far will a family go to finding peace?  At what point does the preacher/healer use his influence and plays "God"?  How can family secrets destroy a family and keep them from truly being happy? Do you do what is right, even if it means that you lose everything? Or do you hold a secret and tell a lie to maintain the status quo?
I absolutely loved the topics John brings up and weaves it into a fantastic storyline.  This book shows how something that starts out with good intentions can go wrong, and go off course because of different factors, such as : greed, selfishness, fear of realizing everything was an illusion, and the way that one lie has the domino effect of building upon other lies that eventually tear up a family.
This would make a great book club pick, because the discussions would be endless!  I would love to hear people's own personal stories about healing services, tent revivals, and their own personal experiences.  I would equally love to know what people think of this particular family, the lengths one person goes to shield the truth, and what happens when secrets have a stronghold on a person.  Sylvie is a beautiful, remarkable, and brave little girl, who I am sure many will love and cry for, too.  Get the book and move it to the top of your TBR pile, because it's that good!
*This book was provided through TLC Book Tours and the publisher! Many thanks to both of them!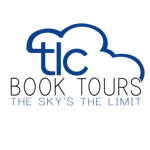 Special offer for book clubs:
Book clubs that sign up to chat with John Searles about Help for the Haunted could win a tote bag of books for each member of their book club! Find out more details about John Searles' goal to speak to a book club in each state of the United States over at Book Club Girl!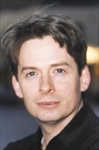 About John Searles:
John Searles is the author of the national bestsellers Boy Still Missing and Strange but True. He frequently appears as a book critic on NBC's Today show and CBS's The Early Show. He is the Editor-at-Large of Cosmopolitan. His essays have been published in the New York Times, the Washington Post, and other national newspapers and magazines. He lives in New York City and can be found on Facebook and also on Twitter: @searlesbooks.
John's Tour Stops
Thursday, July 17th: Bibliophilia, Please
Monday, July 21st: Great Imaginations
Tuesday, July 22nd: Sara's Organized Chaos
Wednesday, July 23rd: Satisfaction for Insatiable Readers
Monday, July 28th: missris
Tuesday, July 29th: Books in the Burbs
Wednesday, July 30th: Excellent Library
Friday, August 1st: Sweet Southern Home
Monday, August 4th: Books in the City
Wednesday, August 6th: Kahakai Kitchen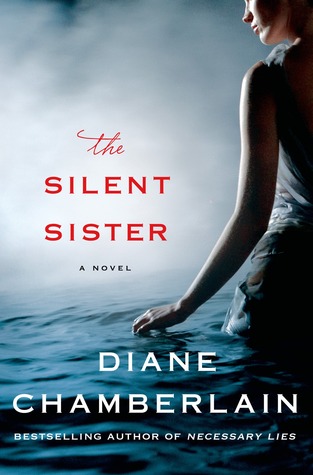 I loved this book! There was so much mystery surrounding the truths behind the "suicide" of Riley's sister, Lisa.  It was a novel that definitely kept me turning each page, with increasing curiosity, as I learn the truth behind Lisa's suicide and fatal accident, Riley's mom, and the many secrets that the MacPherson parents died with.
It's definitely a page turner and will keep everyone on their toes, trying to connect to the missing pieces as Diane Chamberlain slowly reveals little hidden truths along the way.  I read this book in about a couple of days and loved that the ending didn't end so nicely.  Rather, there are some loose ends and I do hope that Diane Chamberlain will consider writing a sequel.
The only thing I didn't like too much was the title.  I didn't feel the title reflected the storyline because both sisters were not very quiet, rather the opposite.  Although, one sister was more hidden.  Nonetheless, it's a fantastic book!
Publication Date: June 17, 2014
Publisher: St. Martin's Press
Pages: 384
Genre:  Mystery, Thriller
Synopsis:
They said she was a murderer.
They said she killed her sister.
But they lied.
As a teenager, Toni Murphy had a life full of typical adolescent complications: a boyfriend she adored, a younger sister she couldn't relate to, a strained relationship with her parents, and classmates who seemed hell-bent on making her life miserable. Things weren't easy, but Toni could never have predicted how horrific they would become until her younger sister was brutally murdered one summer night.
Toni and her boyfriend, Ryan, were convicted of the murder and sent to prison.
Now thirty-four, Toni is out on parole and back in her hometown, struggling to adjust to a new life on the outside. Prison changed her, hardened her, and she's doing everything in her power to avoid violating her parole and going back. This means having absolutely no contact with Ryan, avoiding fellow parolees looking to pick fights, and steering clear of trouble in all its forms. But nothing is making that easy—not Ryan, who is convinced he can figure out the truth; not her mother, who doubts Toni's innocence; and certainly not the group of women who made Toni's life hell in high school and may have darker secrets than anyone realizes. No matter how hard she tries, ignoring her old life to start a new one is impossible. Before Toni can truly move on, she must risk everything to find out what really happened that night.
But the truth might be the most terrifying thing of all.
Have you ever read a book that was from a genre you don't typically read, and when you do, it's the book that busts wide open your interest in that genre??  Well, this book absolutely did!  I do read Mystery Thriller books, but it's not often, so I was amazingly surprised at how incredible this book was.  Chevy Stevens delivers a brilliant book to readers, who will be on the edge of their seat the whole time!
The storyline is real, raw, and the character development is detailed.  While each character is developed, the action and drama is what drives this book home.  It's a book that will definitely deals with complex issues of: family, parenting, perfect child vs. troublemaker, mean girls, social injustice, abuse of power, sexual abuse, and murder.
Tori is the "troublemaker" daughter, who has been recently released from prison.  She and her boyfriend, charged with the murder of her younger sister, and is shunned by her community and family.  While Toni just wants to move on with her life and forget about the past, Ryan wants to know who framed them and why.  The secrets that are unveiled are unexpected, sad, horrific, and in the end…the readers are left with a little hope.
Brilliantly written, it's a book that deserves to be a "Summer Must Read!" I would love to share more about Tori's family, but doing so, would give too much away to the storyline.  This is the book your book club needs to read, because the discussions will be endless!!!
*A huge thanks to the publisher and She Reads for allowing me the opportunity review this book!
CHEVY STEVENS grew up on a ranch on Vancouver Island and still calls the island home. For most of her adult life she worked in sales, first as a rep for a giftware company and then as a Realtor. While holding an open house one afternoon, she had a terrifying idea that became the inspiration for Still Missing.Chevy eventually sold her house and left real estate so she could finish the book. Still Missing went on to become a New York Times bestseller and win the International Thriller Writers Award for Best First Novel.  Chevy's books have been optioned for movies and are published in more than thirty countries.
Chevy enjoys writing thrillers that allow her to blend her interest in family dynamics with her love of the west coast lifestyle. When she's not working on her next book, she's camping and canoeing with her husband and daughter in the local mountains.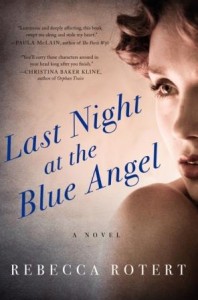 Reading this novel, I could imagine break out female actresses and singers, who are single moms and travel with their child(ren).  This story details the struggles and daily challenges Naomi faces to become a star, even at the expense of her daughter, Sophia.
Sophia is not your average little girl.  Of course, she is also living on the road, living with different people, and has a different perspective on life.  She is an observer, and journals words/thoughts/ideas in her two little notebooks.  While she doesn't have a father in her life, Jim (Naomi's manager) assumes that role and becomes a father figure to Sophia-who she looks to for support.
During a time of racism, sexual revolution, and the challenges of being a single mom, Naomi's life is revealed through the eyes of her daughter, Sophia.  There are some lesbian moments in the book, although it is not explicit.  Nor does the author go into much detail about that part of Naomi's life.  It's an interesting tale and a cautionary one, because sometimes to gain fame, it means to lose those you love most.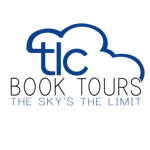 About Rebecca Rotert: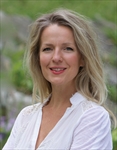 Rebecca Rotert received an M.A. in Literature from Hollins College, where she was the recipient of the Academy of American Poets prize. Her poetry and essays have appeared in a range of magazines and journals. She's an experienced singer and songwriter, who has performed with several bands, and a teacher with the Nebraska Writers Collective. She lives in Omaha, Nebraska. This is her first novel.
Follow Rebecca on Twitter: @RebeccaRotert.
Rebecca's Tour Stops
Tuesday, July 1st: Drey's Library
Thursday, July 3rd: Kritters Ramblings
Friday, July 4th: Sweet Southern Home
Monday, July 7th: Book-alicious Mama
Tuesday, July 8th: Books in the Burbs
Thursday, July 10th: Books à la Mode
Monday, July 14th: Becca Rowan
Tuesday, July 15th: BookNAround
Wednesday, July 16th: Olduvai Reads
Thursday, July 17th: Svetlana's Reads and Views
TBD: The Written World
Molly is a recently divorced mom, who finds herself with the challenge of taking on a huge project that also includes taking care of her Uncle Bertie and his crazy bird-Betty.  The storyline is told primarily through dialogue, from Molly's perspective, that is humorous, snarky, and at times a little tongue and cheek.  While dealing with her divorce, from Pete (who now goes by Peter), Molly also has to deal with underlying family issues that threaten to tear apart her family (mom, dad, and brother).
Molly is a mom to 3 boys, who are quite rambunctious and Harrington Hall (manor) is the place for them to explore, have some crazy experiences, and learn to be a family that includes some eccentric characters.
What I loved most about the storyline was Ivy and her estranged son.  Ivy is the one who does it all.  She cleans, keeps things tidy, is a huge help to Molly and Uncle Bertie, as well as helping with the bed and breakfast.  I would have loved to learn more about Ivy, the relationship between Uncle Bertie, Aunt Helena, and Molly's parents, as well as had more opportunities to read about what happened before Molly and Pete divorced.  Molly faces her challenges through humor and quick wit, which certainly helps with all the challenges she faces.
I love the preface before each chapter, that has a lot of interesting information about roses and the different types of roses.  I loved the reason why Aunt Helena doesn't like red roses, which I have to agree with her on that, too!
Overall, this is a quick, light read, with a good storyline!
Book Giveaway Details:
Question: What is your favorite kind of rose?
Include your email and name in the comments section below.
US entries only.
Giveaway ends August 31, 2014.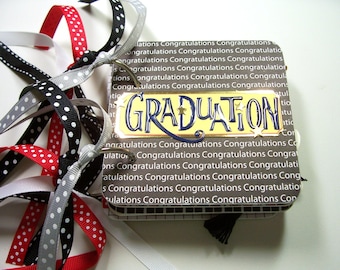 Honestly, just typing this post has given me anxiety.  I am still the parent, walking in a daze, who refuses to believe her little boy grew up into a young man and graduated high school this year!  My son is the first to leave our little bird's nest, and I am so immensely proud of him.  He worked so hard in school, took honor's courses, and it all paid off!
Because this was a huge moment for our family and since we didn't have any family pics that were recent, I seized on the opportunity to combine graduation and family pics.  After a series of unfortunate events, one photographer came forward and rose to the challenge quite well.  I had already picked the place I wanted the pictures taken-just a small local park with such natural beauty, that it seemed to represent us as a family well.
Sophia Danielle Photography is owned and managed by Sophia Loaiza.  She is quite young (anyone under 30 is young to me!), but don't let that dissuade you.  She has a great eye for poses and listened to my suggestions, too.  She was quite flexible with me, since it was a last minute photo shoot and took as many pictures needed to ensure we had some great shots.  I especially needed pictures for my son's graduation announcements, which came out so amazing!
The picture below is one of my favorites, because it captured the special relationship between our daughter and her daddy.
**There were many other great pics, but respecting my children's wishes, I chose this one to show you.
My friend and cake owner, Jennilicious Desserts, made my son's cake and cupcakes.  She is a genius when it comes to designing each cake. In my opinion, it's all about the cake, if you are celebrating an occasion.  I just started working with Jennifer Duran, this past year, and have loved the cakes I've ordered from her so far! I simply tell her what I want, in terms of themes, colors, flavors, and she works on some designs and from there, we narrow it down to what is perfect for that occasion!
The venue was easy to select.  We called my son's favorite restaurant, Sushi Coast in Houston, and they were quite accommodating and helped make my son's graduation luncheon a wonderful success!
I knew I wanted a photo booth for my son's luncheon.  It's different, and people of all ages can join in on the fun!  Ann Milazzo was my point of contact, and she is FANTASTIC to work with.  She listened to what I wanted, gave great suggestions, and really helped make the event go smoothly.  While she is the owner and photographer for Never A Missed Moment, she also works as a liaison for Event Mojo.  She was so kind to take pictures of everyone, aside from the photo booth, and is very professional and so creative!
I also love Event Mojo!!  Here's why:
1.  They do the setup and take down of all props
2.  There is a great variety of props to work with
3.  Each person in the photo booth received their copy of the picture!
4.  My son automatically received a copy of the picture, which was placed in a scrapbook, for guests to write their well wishes on!
5.  The staff is family owned by a husband and wife team.  I spoke with Bridgette (the owner) about the layout of the photo card, and she was just a wonderful person to talk to!  The staff is very personable and didn't get annoyed by the countless pictures my nieces and nephews took!  Taking pictures in a photo booth is addicting and fun, so it's obviously going to be a huge hit for kids, too!
The best part: each picture was like a postcard with my son's information on there, to show what we were celebrating!  Bridgette worked with me to select the best design that reflected the graduation.
If you do need a photographer or want a photo booth at your next event, I have each name highlighted.  By clicking on the name, you will be directed to their page for additional information.
As you can see, us moms had a blast, too!
My son, his brother, and cousins, also enjoyed celebrating!
The best part of all of this, is that close friends celebrated such an important day with us, and our family was there to enjoy it, too!
My son is excited about the next step in his journey: college! So, it was quite nice to revisit this day with you, and share all the wonderful people who helped contribute.