Author:
Books in the Burbs
I love this time of year, when bloggers are hosting a lot of their end of year giveaways.  This is also my 5 year blogger anniversary, so it seemed rather fitting to have more than one giveaway this month.  While many of the giveaways end this week, you still have time to enter and win some fantastic books.  I'm hosting quite a few, so take a peek and see which ones interest you the most!
Choose from 3 Gift Packs!
Giveaway ends December 18, 2014
Giveaway ends December 22, 2014
Giveaway ends December 20, 2014
Giveaway ends December 19, 2014
THE PEANUTS GANG: BOOK 'EM THIS HOLIDAY SEASON
IN CELEBRATION OF 50 YEARS ON TV FOR A CHARLIE BROWN CHRISTMAS
Hard as it is to believe, but this year marks the 50th annual airing of A Charlie Brown Christmas!
To celebrate the occasion, ABC will air the special twice: Tuesday, December 2 at 8:30PM ET/PT and Tuesday, December 16 at 8:00PM ET/PT.  Meanwhile, Peanuts Worldwide is offering a host of great holiday books guaranteed to get you in the mood for the big television anniversary.
GIFT SET #1:
A CHARLIE BROWN CHRISTMAS: THE MAKING OF A TRADITION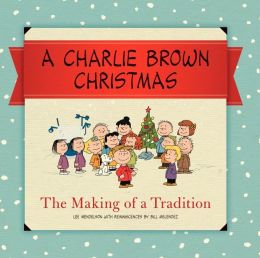 This lushly illustrated tribute to the television classic takes readers behind-the-scenes of the Peanuts holiday special. Including the script of A Charlie Brown Christmas, more than 200 full-color pieces of original animation art, Vince Guaraldi's original score, and a look at the making of feature from producer Lee Mendelson and original animator, the late Bill Melendez, fans of Charles M. Schulz, the Peanuts gang, and A Charlie Brown Christmas will treasure this beautiful keepsake volume for years to come.
Available at amazon.com and major book stores nationwide for $19.99.
My Review:
I grew up watching Charlie Brown and the Peanuts gang.  I especially love the cartoon, A Charlie Brown Christmas!  So, this is a real treat for my blog to offer you so many great books to read, buy, and possibly win!  This book is the perfect gift for someone who grew up watching the Christmas movie!  With attention to detail, skits, sketches, and dialogue from the actual movie, the Peanuts fan will love this book!  It's very well made and gives a behind the scenes look to the movie!
BE JOYFUL BOOK
This charming little book filled with Peanuts inspirational wisdom is the perfect stocking stuffer! The book highlights the simple joys of friends, life and goodwill through a collection of heart-warming quotes and illustrations from the Peanuts classic comics.  Available at amazon.com or wherever books are sold for $7.95.
My Review:
This is definitely the perfect gift for someone who loves to read little quotes from the Peanuts gang!  It's quite colorful with simple quotes from your favorite characters, that will definitely make you smile and feel a bit nostalgic, too!
GIFT SET #2:
PEANUTS: A SCANIMATION BOOK BY RUFUS BUTLER SEDER
Charlie Brown and the football, Snoopy's happy dance, Schroeder at his toy piano—cherished characters and iconic moments come to life through the magic of Scanimation.  Created by Rufus Butler Seder, an inventor, artist, and filmmaker fascinated by antique optical toys, Scanimation is a state-of-the-art six-phase animation process that combines the "persistence of vision" principle with a striped acetate overlay to give the illusion of movement. It harkens back to the old magical days of the kinetoscope, and the effect is astonishing, like a video without a screen. It is Charles M. Schulz's Peanuts—funny and wise and beloved, forever a part of our lives—like you've never seen before. Available for $14.95 at workman.com, amazon.com, Powell's Books, Barnes and Noble, and independent book stores nationwide.
My Review:
This is the kind of book that any little reader will love!  The scanimation design is pre-electronics, but still is just as entertaining.  With a little storyline, each page has the scanimation that gives movement to each character and scene.  It's a hard book that is a great size for small hands.  It's a book that will be a great introduction in to the Peanuts gang, which will be a childhood favorite for your own little one, too!
BEST FRIENDS PLAY-A-SOUND BOOK AND CUDDLY SNOOPY
This play-a-sound book comes with its own adorable mini-Snoopy plush—essentially making it two gifts for the price of one! Aimed at the toddler on your list, the book spotlights the topic of best friends from the Peanuts point-of-view and features three buttons that highlight a different sound from the story when you press them. Available for $11.99 at Toys R Us or wherever books are sold.
My Review:
Any little child will love this book!  With coordinating buttons to cue each page, your little reader will love to hear the sounds form the Peanuts Gang!  Along with a plush, stuffed Snoopy, this will be a great treat for little ones!  The book is small enough for little hands, hard pages to prevent bending and tearing, and the sounds really encourage the reader to look for sight words and press the button to hear the sounds.  This is an excellent book that will make a great gift for any occasion!
GIFT SET #3:
GOOD GRIEF, IT'S YOUR BIRTHDAY!
The Peanuts gang believes in "growing up without growing old" and that's the message behind this hilarious book filled with famous celebrity quotes paired with artwork from the classic Peanuts comic strip. Among the celebrities quoted are George Burns, Mae West, Audrey Hepburn, and of course, Charles M. Schulz himself! Perfect for anyone on your list celebrating a birthday in December and beyond. Available at Target or wherever books are sold for $9.66.
My Review:
This book is perfect for any person, as you celebrate that special birthday! I love the quotes that correspond with each Peanuts character.  Each quote makes you smile, laugh, reminisce, and will definitely make a great birthday gift for a loved one!
CLASSIC PEANUTS PAINT-BY-NUMBER KIT
For the budding artist, The Classic Peanuts Paint-by-Number Kit provides everything you need to make five paintings of iconic Peanuts moments.  From a group shot of Charlie Brown and the gang to Snoopy as Joe Cool, bring the charm and nostalgia of the classic comic to the canvas. Inside the box, you'll find five paint-by-number canvases and stands, 10 acrylic paints, paintbrush, and a book exploring the comic's great moments. Available for $15.25 at Barnes and Noble or wherever books are sold.
My Review:
This is the gift that is perfect for any person that loves to paint!  I was quite impressed with the quality of the paper, which has numbers corresponding with the paints.  Of course, any artist can deviate from the suggestions!  I also love the little book enclosed!  This makes a great gift for the artist in your life!  After each page is painted, the hard back pictures can easily be framed!
Overall Thoughts:
We all love Snoopy and the Peanuts Gang, especially if you are child of the 80's/90's.  However, this is a fantastic way to introduce your beloved cartoon characters to your own children, grandchildren, friends, students, etc.  Books in the Burbs is quite excited to introduce these fantastic gift ideas, as well as offer a few giveaways!
Giveaway Details:
US entries only.
When you fill out the form, your information doesn't appear on my blog.  It is sent to me directly.  The 3 winners chosen will have their addresses sent directly to the publisher, who will mail the gift sets directly.
Giveaway ends December 18, 2014.
Publisher:  Berkley Trade
Publication Date: August 5, 2015
Pages: 400
Genre: Adult Historical Fiction
Synopsis:
Fifteen-year-old Jane Austen dreams of three things: doing something useful, writing something worthy, and falling madly in love. When she visits her brother in Kent to celebrate his engagement to Miss Elizabeth Bridges, Jane meets wealthy, devilishly handsome Edward Taylor, heir to the nearby estate of Bifrons–a fascinating, highly accomplished young man who is truly worthy of Jane's affections. Jane knows a match between her and Edward is unlikely, but every moment she spends with him makes her heart race–and he seems to return her interest. Much to her displeasure, however, there is another seeking his attention.
Unsure of her budding relationship, Jane seeks distraction by attempting to correct the pairings of three other prospective couples. But when her matchmaking aspirations do not all turn out as anticipated, Jane discovers the danger of relying on first impressions. The human heart cannot be easily deciphered, nor can it be directed or managed. And if others must be left to their own devices in matters of love and matrimony, can Jane even hope to satisfy her own heart?
My Review:
As many of you know, my all time favorite author is Jane Austen.  I absolutely love her books, love reading about her life (albeit-it's sad), and am drawn to anything Jane.  So, this book definitely peaked my interest.  Just when I thought I had read everything there was to know about Jane's life, Syrie James does her research and finds Jane Austen's first love: Edward Taylor!  This story is based during a short period of Jane's life.  She's 15 years old, visiting her brother Edward, and celebrating his engagement.
I love that Syrie James brings to life the charisma and charm that Jane Austen exudes in all of her writings!  While this story is based on historical fact, laced with some fiction, it is rather interesting to imagine how Jane created characters, shared her stories with others, and the interactions she has with family.  We all know that Jane never marries or has children, however, her childhood certainly shapes the views she had on relationships and helped create characters for her novels.  So, it was quite a treat to see the possibility that her summer experience helped with the storylines and characters in Emma and Pride & Prejudice.  The most special relationship, even more so than Jane's and Edward Taylor, is between Cassandra and Jane.  The secrets they share, they talks they have, and just the concern they have for each other is quite poignant and wonderful to see how it evolves and becomes even more important for them to maintain into adulthood.
Overall, this is a fantastic storyline that Jane Austen fans will love.  It's a book that gives a glimpse inside the world of Jane Austen, as a young teenager, who experiences first love and plays matchmaker to a group of people-only to realize that sometimes what is imagined, isn't always realistic.  However, she never gives up on the idea of love, which we experience through her writings!
*A huge thank you to the publisher and Syrie James for the opportunity to review the book and offer a giveaway!  No forms of compensation were given.
About the Author, Syrie James:
"The queen of nineteenth century re-imaginings." —Los Angeles Magazine
Syrie James is the bestselling author of nine critically acclaimed novels, including Jane Austen's First Love, The Missing Manuscript of Jane Austen, The Lost Memoirs of Jane Austen, The Secret Diaries of Charlotte Bronte, Nocturne, Dracula My Love, Forbidden, and The Harrison Duet: Songbird and Propositions. Her books have been translated into eighteen foreign languages, awarded the Audio Book Association Audie, designated as Editor's Picks by Library Journal, named a Great Group Read by the Women's National Book Association, a Discover New Writer's Selection by Barnes and Noble, and Best Book of the Year by The Romance Reviews and Suspense Magazine.
Syrie is a member of the WGA and a life member of JASNA (the Jane Austen Society of North America). She spent many years as a screenwriter and enjoys writing both novels and screenplays. Syrie writes practically every weekday. She says, "Many people can't wait for the weekend to arrive. It's the opposite for me. I truly love my jam-packed weekends, but from the time I turn off the computer on Friday evening to the moment I'm back in my chair on Monday morning, I'm anxious to get back to the characters I left in limbo, who are just waiting for me to continue their story."
Syrie was named after a character in a radio show that her mother listened to as a girl. Today, Syrie is thrilled that her name is pronounced the same as Siri, the iPhone personal assistant–even if they spell the name incorrectly. :)
Syrie was born in Poughkeepsie, New York, and moved west at age one because her father didn't like shoveling snow. She has lived most of her life in California, if you don't count the two years as a child when she lived in France.
Connect with the Author:
I suppose every reader has a guilty pleasure.  For me, my guilty pleasure is reading "Chick-lit".  I first started reading Chick-lit books with the Bridget Jones Diary series, and from there would pick up a book here and there, to read.  It's not a genre I read all the time, so when I do, it has to be a book that really calls my attention.  There are just so many books out there, so how do you choose, right?
They synopsis was quite interesting in New Money, which I read about a year ago. I love the Cinderella themed novel, and Savannah is a character I really liked.  You can read my review here.
I am also a huge fan of sequels and trilogies!  I love a great book series because I have a chance to read more about my favorite characters and their adventures!  So, I am quite happy that Lorraine decided to write the sequel to New Money: Independently Wealthy.  She has graciously given some of her time for an interview, for you all to read!   There is also a giveaway, because you know…we all love a free book!
Synopsis:
Savannah Morgan had high hopes. She dreamed of becoming a writer and escaping her South Carolina town, where snooty debutantes have always looked down on her. But at twenty-four, she's become a frustrated ex-cheerleader who lives with her mother and wonders if rejecting a marriage proposal was a terrible mistake. Then Savannah's world is shaken when she learns the father she never knew is Edward Stone, a billionaire media mogul who has left Savannah his fortune on the condition that she move to Manhattan and work at his global news corporation. Putting aside her mother's disapproval, Savannah plunges into a life of wealth and luxury that is threatened by Edward's other children—the infuriatingly arrogant Ned and his sharp-tongued sister, Caroline, whose joint mission is to get rid of Savannah. She deals with their treachery along with her complicated love life, and she eventually has to decide between Jack, a smooth and charming real estate executive, and Alex, a handsome aspiring writer/actor. Savannah must navigate a thrilling but dangerous city while trying to figure out what kind of man her father truly was.
1.  Independently Wealthy is the sequel to New Money. What do you hope readers will enjoy most about this sequel?
Lorraine:  I hope readers will enjoy the evolving relationships between the characters and seeing that by the end of the story, many of these characters have changed a great deal from who they were in the first book. I also hope readers will enjoy that a big part of the story takes place in a wonderful setting—NYC during the holidays.
2.  In what ways do you think Savannah grows more in this novel?
Lorraine:  In New Money, Savannah was abruptly thrown into a situation that was very fortunate, but it was also filled with treachery, conflict, and hard feelings. Being a wealthy heiress in Manhattan was completely foreign to her, so she didn't always know how to navigate this world filled with people who want to take her down. In Independently Wealthy, some time has passed since she arrived in NYC, so she has become more comfortable with her new circumstances. But the way in which Savannah grows most is through her relationships—especially with her half-brother (Ned) and half-sister (Caroline). In New Money, Ned and Caroline were devastated that their father left his fortune solely to Savannah, and they were understandably resentful toward her. Toward the end of that story, Caroline had reasons to soften toward Savannah, and their relationship continues to grow in Independently Wealthy. Ned's relationship with Savannah slowly changes throughout Independently Wealthy—and both of these characters change, too.
3.  Which character did you most resonate with?
Lorraine:  I think authors generally resonate most with their main characters—probably because we spend so much time with them! So I would say that I related most to Savannah. Despite her glamorous life, she really is just a regular girl!
4.  What would you like your readers to learn most from your novel?
Lorraine:  Readers interpret literature based on their individual personalities, values, and taste—so I think everyone will view the story and characters uniquely and learn something different from my book. However, a main theme in this series is that people are often quite different from how they appear on the surface—and it's important to understand their circumstances and background before judging them.
5.  Prior to this sequel, you wrote your first novel: Other Words for Love. How different was the writing process for you this time?
Lorraine:  My writing process was the same, but the style was different. Other Words for Love is quite introspective and somewhat literary, while New Money and Independently Wealthy are more fast-paced. The time period is also different, as Other Words for Love takes place in the 1980s, and the New Money series is set during the present day—so when writing each story, I had to make sure the real-life references, characters' values, etc., accurately reflected the time period.
6.  How challenging is it for you to write a book knowing that it will be sequel? Does that impact your writing the first novel: New Money?
Lorraine:  The challenge of writing a novel that will be followed by a sequel is being sure to wrap up all the storylines in a way that is satisfying to the reader but leaves enough room to continue the story.
7.  For aspiring writers: what is the one piece of advice you would like to share with them?
Lorraine:  Aspiring authors should always keep in mind that writing is extremely subjective. Just because an agent, an editor, or anyone else tells you that he/she doesn't like your work doesn't mean it isn't good—it just means the reader didn't make a connection. When that happens, don't allow it to discourage you or make you doubt your abilities. Listen to people's criticism, take from it what you think is valid, and discard the rest. Don't allow criticism to stop you from writing or make you give up trying to become a published author. Some people might not care for your work—but there might be many others who will love it. Just keep looking for those people, and always keep writing.
8.  Paper/pen or computer: Which method do you prefer when writing?
Lorraine:  I write all of my novels on a computer—but when I'm not in my office and ideas pop into my head, I reach for the paper/pen to write them down.
9.  Day/night/afternoon: Which time of day do you feel most productive when writing?
Lorraine:  I usually write during a 9 to 5 schedule, but I do work a lot of nights and weekends. I have often felt that I am most productive very late at night. It's easier to become absorbed in a scene when it's quiet and there are no interruptions.
10.  How do you best prepare for writing a novel?
Lorraine:  It's really just a lot of thinking—and listening to music helps, too. Music is very inspirational and can also evoke the emotions that I want to capture in particular scenes.
Thank you for time!
You are welcome! Thanks so much for having me here.
About the Author:
I was born and raised in New York City, where I went to high school in Queens at St. Francis Prep:
www.sfponline.org. I graduated from the University of South Florida in Tampa: www.usf.edu with a Bachelor's degree in Psychology and a Master's degree in Education. I also earned a Master's degree in English, with a concentration in American and British Literature, from Northern Kentucky University: www.nku.edu, which is located just across the bridge from Cincinnati.
When I'm not writing, I like to read, work out, and spend time with my husband. I also enjoy keeping up my lifelong hobby of being a devoted TV & film buff.
Follow Lorraine on Twitter!
 Giveaway Details:
Win 1 copy of Independently Wealthy
Add your email and answer this question in the comment section:
What is one interesting tidbit you enjoyed from Lorraine's interview and/or the synopsis for her new book?
US entries only.
Giveaway ends December 20, 2015
Series: Addie B. Strong (Book 2)
Hardcover: 28 pages
Publisher: B-Strong, LLC
Publication Date:  September 1, 2014
Synopsis:
Join Addie B. Strong in her second adventure, Addie B. Strong – Dream Big. Little Addie has a big dream, but it is much more work than she thought it would be. Meet Addie's cousin, Collin B. Kind, whose wisdom and kindnesshelps to remind Addie of her forgotten strength. As Addie works her way through the not-so-simple task of reaching for the stars, she discovers once again the magic of the strength that lies inside of her. Follow Addie on her quest as she continues her journey and discover that you too can Dream Big."
My Review:
Back in October, 2014, I reviewed Addie B. Strong: I Am Strong.  I have been given the opportunity to review the second book in the series, and this book didn't disappoint!
This is the second book in the series for Addie B. Strong.  The book is large, with glossy pages, which are perfect for small hands and their attention spans.  Each page can tell a story based on the dress and scenes that Addie finds herself in.  With messages of self-empowerment, never giving up, and reaching out to others, this a book that many children will love and identify with.  Parents and educators will love the message this book offers to young children, because it teaches children to not limit themselves, rather to always reach high for the stars.  While the story is simple, the message is clear, and the illustrations are clean and crisp, it's a book that children up to age 7/8 will enjoy.  The rhyming words help with speech and fluctuation, as well as help kids stay interested in the storyline because it's not overloaded with too many words or cluttered with too many images.  Overall, an excellent book!
Connect with the Authors and Addie B. Strong:
Giveaway Details:
The publisher has graciously offered both books: Addie B. Strong: I Am Strong & Dream Big!
Only 1 winner will win both books!
Giveaway ends December 22, 2014.
Winner will have 24 hours to respond to the email.  If a reply isn't given, another winner will be chosen.  The winner's email and address will be sent to the publisher, who will mail the gift set.
"The queen of nineteenth century re-imaginings." —Los Angeles Magazine
Syrie James is the bestselling author of nine critically acclaimed novels, including Jane Austen's First Love, The Missing Manuscript of Jane Austen, The Lost Memoirs of Jane Austen, The Secret Diaries of Charlotte Bronte, Nocturne, Dracula My Love, Forbidden, and The Harrison Duet: Songbird and Propositions. Her books have been translated into eighteen foreign languages, awarded the Audio Book Association Audie, designated as Editor's Picks by Library Journal, named a Great Group Read by the Women's National Book Association, a Discover New Writer's Selection by Barnes and Noble, and Best Book of the Year by The Romance Reviews and Suspense Magazine.
Syrie is a member of the WGA and a life member of JASNA (the Jane Austen Society of North America). She spent many years as a screenwriter and enjoys writing both novels and screenplays. Syrie writes practically every weekday. She says, "Many people can't wait for the weekend to arrive. It's the opposite for me. I truly love my jam-packed weekends, but from the time I turn off the computer on Friday evening to the moment I'm back in my chair on Monday morning, I'm anxious to get back to the characters I left in limbo, who are just waiting for me to continue their story."
Syrie was named after a character in a radio show that her mother listened to as a girl. Today, Syrie is thrilled that her name is pronounced the same as Siri, the iPhone personal assistant–even if they spell the name incorrectly. :)
Syrie was born in Poughkeepsie, New York, and moved west at age one because her father didn't like shoveling snow. She has lived most of her life in California, if you don't count the two years as a child when she lived in France.
Connect with the Author:
1) What's the most unexpected thing you've learned during your research for this book?
When I first proposed to write about Jane Austen's romance with Edward Taylor, the young man upon whom she had admittedly "fondly doated" in her youth, I couldn't find much information about him. Jane refers to Edward Taylor several times in her letters with affection, and I learned that he was heir to Bifrons Park, an estate in Kent—but that was it. Austen biographers didn't seem to know any more than that. They referred to Edward Taylor as the "shadowiest of Austen's suitors," and most (I later realized) got his age wrong, apparently copying inaccurate data from one text to the next. I worried that I was going to have to create a back story for him entirely out of my imagination, which didn't satisfy me. I wanted to know the real Edward Taylor. Who was he? Why had Jane Austen been so fond of him?
I spent many months buried in research, looking for nuggets about Edward Taylor. I found his actual birth date, the date of his marriage, the college he'd attended at Oxford, and the fact that he'd served in the army (unusual for a first son and heir). This only piqued my curiosity even more. Then, quite unexpectedly, I came upon The Taylor Papers (1913), the memoirs and letters of his brother, Lieutenant General Sir Herbert Taylor, published many years after his death. It was a gold mine of information which revealed that Edward Taylor was a member of a large and remarkably accomplished family who had spent most of their formative years living and traveling on the continent, where they were all educated by private masters and became fluent in five languages. No wonder Jane Austen fell in love with this extraordinary young man! It was thrilling to know that I'd discovered something so precious that was unknown to Austen biographers, and exciting to bring the real Edward Taylor to life in my novel, Jane Austen's First Love.
2) If someone has never read Jane Austen, what book of hers do you recommend they start with?
I adore all of Austen's novels, but I recommend that newcomers begin with Pride and Prejudice. Austen called the book "my own darling child," protesting (in jest) that it was perhaps "too light, and bright, and sparkling" —and sparkle it does. There's a good reason why it's Austen's most popular work. It begins not with Austen's usual introductory prose, but with a lively, charming conversation that immediately grabs the reader's attention. The story arc is so brilliantly constructed that it's been endlessly imitated. The characters are so memorable and so beautifully drawn that they are some of the best-known and most-loved in all of fiction. Mr. Darcy has become a fangirl phenomenon, and even Jane Austen adored her heroine, Elizabeth Bennet. As she confessed in a letter to her sister, "I think her as delightful a creature as ever appeared in print, & how I shall be able to tolerate those who do not like her at least, I do not know." Price and Prejudice is fun and funny, it tugs on your heart strings, and it's almost impossible to put down. What more could one ask for in a book?
3) Why do you think Austen's novels continue to resonate with readers today?
Jane Austen was a brilliant craftsman who wrote with elegance and wit. I think her books are timeless because she created such clever storylines and characters who are so familiar to us. We all know an attention-seeking hypochondriac like Mrs. Bennet or Mary Musgrove, a handsome rogue like Willoughby or Wickham, and an imperious matriarch like Lady Catherine—and we sympathize with the heroes and heroines, who wrestle with social, emotional, and economic problems similar to those we experience today. Another reason Austen's works are so beloved today is that, through the experiences and choices of her characters, she subtly shows us the right way to live, and how to be the best people we can be. Austen's novels are funny but heartfelt. They provide a pleasurable way of connecting to a past era that we view as romantic. But ultimately, what attracts us to Austen now is probably what's been attracting people to her for two centuries: anyone, at any time, can relate to falling in love. When we read an Austen novel, it's easy to believe that there's a great love out there for everyone, if only we are wise enough and patient enough to know how and where to look.
4) Jane Austen's First Love almost feels like it was written by Austen herself. How do you channel her voice in your writing?
Thank you for the kind words! To keep Jane Austen's voice in my head while I was researching and writing Jane Austen's First Love, I re-read her novels and letters over and over again, and restricted my other reading to books about Jane or those written by other authors in the late eighteenth and early nineteenth centuries. I also meticulously checked dictionary.com to make sure that every word I wrote had been in use in the English language in 1791, when the story took place. I may have inadvertently included a few anachronisms, but I did my best. I felt it was critical, in this novel as well as in my previous books, The Lost Memoirs of Jane Austen and The Missing Manuscript of Jane Austen, that the voice be as close to Austen's as possible, so the reader could feel they were truly communing with Jane—and I'm delighted that you feel I've accomplished it!
Book Giveaway:
In the comments section-
Include your email address and answer this question:
What is one aspect of the book or interview that interests you the most about this novel?
Giveaway ends December 19, 2014.
US entries only.
***Responses without emails can't be included in giveaway, as I have no way to contact winner without email.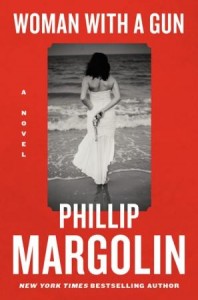 Publication: December 2, 2014
Publisher: Harper Collins
Genre:  Mystery/Thriller
Synopsis:
This compelling thriller, from New York Times bestseller Phillip Margolin, centers on an intriguing photograph that may contain long-hidden answers to the mystery of a millionaire's murder.
At a retrospective on the work of acclaimed photographer Kathy Moran, aspiring novelist Stacey Kim is fascinated by the exhibition's centerpiece: the famous Woman with a Gun, which launched the artist's career. Shot from behind, the enigmatic black-and-white image depicts a woman in a wedding dress standing on the shore at night, facing the sea. But this is no serene, romantic portrait. In her right hand, which is hidden behind her back, she holds a six-shooter.
The picture captures Stacey's imagination and raises a host of compelling questions: Who is this woman? Is this a photograph of her on her wedding day? Does she plan to kill herself or someone else? Obsessed with finding answers, she soon discovers the identity of the woman: a suspect in a ten-year-old murder investigation. Convinced that proof of the woman's guilt, or innocence, is somehow connected to the photograph, Stacey embarks on a relentless investigation.
Drawn deeper into the case, Stacey finds that everyone involved has a different opinion of the woman's culpability. But the one person who may know the whole story—Kathy Moran—isn't talking. Stacey must find a way to get to the reclusive photographer, and get her to talk, or the truth about what happened that day will stay forever hidden in the shadows.
My Review:
Phillip Margolin is an exceptional writer.  He actually did see the photo at the front of the book cover and the questions that the character, Stacy, asks herself, are the very ones that motivated him to write this novel.  Genius!
While the picture is stunning, I imagined the picture being hung on a wall at the museum-as the book cover.  The red trim isn't my favorite, but it certainly wouldn't deter me from picking up the novel!
The storyline starts a little slow, which helps to understand each character and their motivations.  Readers will later discover how they are somehow related-even when it doesn't seem possible.  There are moments that I had questions: Why does Kathy turn from a hard-hitting attorney to drug user? What does Jack find so irresistable about Kathy? Why is Gary Kilbride so invincible?  Does Megan really have amnesia?  Who wants to silence Stacy?  However, these questions will slowly be answered, with some room for interpretation by the reader.
There are so many different storylines, within one great story, that it is quite fascinating how Phillip Margolin ties it all together, in the end.  Stacy leaves her job in the Midwest, moves to NY, and comes across the picture of a woman in a wedding gown, holding a gun.  As she explores more about the picture and the details surrounding it, readers are introduced to Kathy, Gary, Jack, and the murder of Jack Cahill.  Megan Cahill is suspected of murder, and is having issues remembering anything after her wedding banquet.
The story has twists and turns, with lots of anticipation building up to the final scenes.  It's a great story, especially for those who love a great murder mystery!  The storyline switches from past to present, which helps readers get a better understanding into the reasons why people are where they are.  It is a book that will keep you guessing!  One thing is for sure-I will never just look at a picture and say, "that's pretty or interesting".  I may become just a little more curious, like Stacy, and want to know more about the people in that photo!  I also loved that Phillip includes court scenes that make the book even more realistic, without bombarding the reader with lingo that is unfamiliar.  It is a book that is very well rounded and is sure to please those who love great novels, with a who-dun-it theme!
About Phillip Margolin
Phillip Margolin has written eighteen novels, many of them New York Times bestsellers, including the recent Worthy Brown's Daughter, Sleight of Hand, and the Washington Trilogy. Each displays a unique, compelling insider's view of criminal behavior, which comes from his long background as a criminal defense attorney who has handled thirty murder cases. Winner of the Distinguished Northwest Writer Award, he lives in Portland, Oregon.
Find out more about Phillip at his website, and connect with him on Facebook.
Phillip's Tour Stops
Tuesday, December 2nd: The Steadfast Reader
Tuesday, December 2nd: Staircase Wit
Wednesday, December 3rd: Books in the Burbs
Thursday, December 4th: Under My Apple Tree
Friday, December 5th: BoundbyWords
Monday, December 8th: The Daily Dosage
Tuesday, December 9th: From the TBR Pile
Wednesday, December 10th: Kahakai Kitchen
Wednesday, December 10th: Great Minds Read Alike
Thursday, December 11th: Bibliotica
Friday, December 12th: FictionZeal
Monday, December 15th: Fuelled by Fiction
Tuesday, December 16th: No More Grumpy Bookseller
Wednesday, December 17th: The Book Binder's Daughter
Thursday, December 18th: Jenn's Bookshelves
Friday, December 19th: Reading in Black & White
Monday, December 22nd: Ace and Hoser Blook
Tuesday, December 23rd: Living in the Kitchen
Publication Date: October 21, 2014
Publisher:  St. Martin's Press
Formats: eBook, Paperback
Series: Spymaster Chronicles
Genre: Historical Mystery
Synopsis:
Winter, 1558: Elizabeth I has ascended the throne but the first days of her reign are already fraught with turmoil, the kingdom weakened by strife and her ability to rule uncertain.
Summoned from exile abroad at the new queen's behest, Brendan Prescott arrives in London to face his shattered past. He soon finds himself pitted in deadly rivalry with his life-long foe, Robert Dudley, but when a poison attempt overshadows the queen's coronation, Elizabeth privately dispatches Brendan on a far more dangerous assignation: to find her favored lady-in-waiting, Lady Parry, who has vanished in Yorkshire.
Upon his arrival at the crumbling sea-side manor that may hold the key to Lady Parry's disappearance, he encounters a strange, impoverished family beset by grief, as well as mounting evidence that they hide a secret from him. The mystery surrounding Lady Parry deepens as Brendan begins to realize there is far more going on at the manor than meets the eye, but the closer he gets to the heart of the mystery, the more he becomes the quarry of an elusive stranger with a vendetta— one that could expose both his own buried identity and a long-hidden revelation that will bring about Elizabeth's doom.
From the intrigue-laden passages of Whitehall to a foreboding Catholic manor and the prisons of the Tower, Brendan must risk everything to unravel a vendetta that strikes at the very core of his world, including his loyalty to his queen.
The Tudor Vendetta is the third book in Gortner's Elizabeth I Spymaster Trilogy.
My Review:
The best part about trilogies is that a reader becomes invested in the characters.  The worst part is missing them, after reading the last page of the last book!  This is how I feel about this trilogy.  C.W. is a gifted writer, who not only merges fiction with historical fact, but tells a story that resonates with people today.  Brendan Prescott is a character that readers will connect with because of his loyalty, his own personal struggles, and his braveness.  He is someone that readers will root for and want to see how his journey ends.  While this is the last book of the trilogy, it can be read without being too confused about earlier events.  However, I would definitely recommend reading the first 2 books to appreciate how the story ends.  The story is filled with mystery, race against time, and secrets being exposed.  It's a fantastic story that readers will love!
About the Author
C.W. GORTNER holds an MFA in Writing with an emphasis in Renaissance Studies from the New College of California, as well as an AA from the Fashion Institute of Design and Merchandising in San Francisco.
After an eleven year-long career in fashion, during which he worked as a vintage retail buyer, freelance publicist, and fashion show coordinator, C.W. devoted the next twelve years to the public health sector. In 2012, he became a full-time writer following the international success of his novels.
In his extensive travels to research his books, he has danced a galliard at Hampton Court, learned about organic gardening at Chenoceaux, and spent a chilly night in a ruined Spanish castle. His books have garnered widespread acclaim and been translated into twenty-one languages to date, with over 400,000 copies sold. A sought-after public speaker. C.W. has given keynote addresses at writer conferences in the US and abroad. He is also a dedicated advocate for animal rights, in particular companion animal rescue to reduce shelter overcrowding.
C.W. recently completed his fourth novel for Ballantine Books, about Lucrezia Borgia; the third novel in his Tudor Spymaster series for St Martin's Press; and a new novel about the dramatic, glamorous life of Coco Chanel, scheduled for lead title publication by William Morrow, Harper Collins, in the spring of 2015.
Half-Spanish by birth and raised in southern Spain, C.W. now lives in Northern California with his partner and two very spoiled rescue cats.
For more information please visit C.W. Gortner's website and blog. You can also connect with him on Facebook, Twitter, Goodreads, Pinterest, and YouTube.
The Tudor Vendetta Blog Tour Schedule
Monday, October 20
Review at The Maiden's Court
Guest Post at Mina's Bookshelf
Tuesday, October 21
Review at Historical Fiction Obsession
Spotlight at Passages to the Past
Wednesday, October 22
Review at Back Porchervations
Review at Always With a Books
Thursday, October 23
Review at 100 Pages a Day – Stephanie's Book Reviews
Friday, October 24
Review at Bibliophilia, Please
Interview at Back Porchervations
Monday, October 27
Review at JulzReads
Review at Queen of All She Reads
Tuesday, October 28
Review at Beth's Book Reviews
Wednesday, October 29
Review at Making My Mark
Review at Writing the Renaissance
Review at A Bibliotaph's Reviews
Guest Post at Bookish
Thursday, October 30
Review & Guest Post at Drey's Library
Review & Interview at The Copperfield Review & From Meredith Allard
Interview at Writing the Renaissance
Friday, October 31
Review at Book by Book
Monday, November 3
Review at Mari Reads
Review & Gues Post at JM Ledwell Writes
Tuesday, November 4
Review at A Bookish Affair
Wednesday, November 5
Guest Post at A Bookish Affair
Thursday, November 6
Review at Booktalk & More
Friday, November 7
Review at Build a Bookshelf
Review at One Book at a Time
Monday, November 10
Review at CelticLady's Reviews
Review at Oh, for the Hook of a Book!
Tuesday, November 11
Review at A Book Geek
Review at The Lit Bitch
Wednesday, November 12
Review at A Chick Who Reads
Thursday, November 13
Review at Ageless Pages Reviews
Friday, November 14
Review at Book Nerd
Spotlight at Paranormal Book Club
Monday, November 17
Review at Broken Teepee
Review at The Never-Ending Book
Tuesday, November 18
Review at So Many Books, So Little Time
Guest Post at What is That Book About
Wednesday, November 19
Review at Kate Forsyth's Blog
Thursday, November 20
Review & Interview at The Tudor Enthusiast
Friday, November 21
Review at Griperang's Bookmarks
Monday, November 24
Guest Post at Historical Fiction Connection
Tuesday, November 25
Review at Historical Tapestry
Review at The True Book Addict
Wednesday, November 26
Review at Flashlight Commentary
Friday, November 28
Review at Books in the Burbs
Review & Interview at Jorie Loves a Story
To win a complete set of CW Gortner's Spymaster Chronicles Trilogy (The Tudor Secret, The Tudor Conspiracy, and The Tudor Vendetta) please complete the Rafflecopter giveaway by clicking on the link above. Giveaway is open to US residents only.
Giveaway ends at 11:59pm on November 28th. You must be 18 or older to enter.
Winner will be chosen via Rafflecopter on November 29th and notified via email.
Winner have 48 hours to claim prize or new winner is chosen.