Book Reviews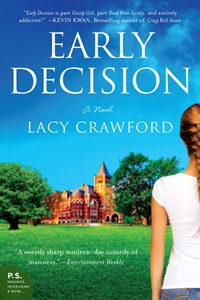 My Review:
As a mom of a freshman in college, I can still remember all the preparation it took and time spent to fill out college applications, scholarships, and visiting campuses.  During that time, a friend mentioned hiring a person to fill out the applications for their son.  It was a lot of money, and I thought it was a bit crazy.
Well, apparently, that is the norm!! This book moved at a great pace and highlights different families and the challenges they face, along with the "college whisperer" to make sure the student has the best opportunity to go to the best university.  This book isn't a "how-to", rather it shows the extents families will go for their child to remain a legacy in the family, the pressures the students face, and the way it can potentially bring a family closer, or break them further apart.  I found it most interesting the relationships and family dynamics that Anne sees, as she spends more time with her students and family secrets are exposed and the pressures each one faces.
It's not a depressing book by any means, but it's a somber look at what families expect from their children, even when their child may have a different idea of what they want for their future.  I love how Anne is able to bring out the best in each of the students she works with and the trust she works hard at establishing.
Anne has her own share of struggles and a relationship that is long distance, which puts pressure on her work and her own goals.  Anne is a young woman, who didn't set out to be a college coach.  She taught at school and helped her students with their college essays, which slowly morphed into her coaching other kids because of the huge success she had with her former students.
About a year ago, I read the book, Accelerated by Bronwen Hruska.  Reading Lacy Crawford's book made me think of the students from Accelerated, and I pictured them and their parents as the ones seeking help from Anne.  I know…these books have nothing to do with the other, but I could see a natural extension of it all.
Overall, I loved this book! Again, there aren't any huge secrets that are revealed in the book.  However, I loved the essays because it showed what each student was thinking, their writing ability, and how Anne was able to pull more from her students when she read the essays.  I loved this book and any parent who has dealt with college admissions, has a child in school, or is simply a reader who loves books about family secrets, family relationships, and the pressure of today's society, will all enjoy this fantastic read!
*This book was provided by the publisher and TLC Book Tours, in exchange for an honest review.  No forms of compensation were given.
About Lacy Crawford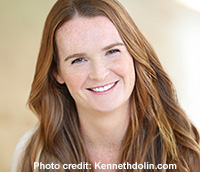 For fifteen years Lacy Crawford served as a highly discreet independent college admissions counselor to the children of powerful clients in cities such as New York, Chicago, Denver, San Francisco, Los Angeles, and London. Her "day jobs" included serving as senior editor of Narrative magazine and director of the Burberry Foundation. Educated at Princeton and the University of Chicago, Crawford lives in California with her husband and two children.
Connect with Lacy Crawford through her website or Twitter.
Lacy's  Tour Stops
Tuesday, August 26th: Walking With Nora
Wednesday, August 27th: Back Porchervations
Thursday, August 28th: Man of La Book
Monday, September 1st: Alison's Book Marks
Tuesday, September 2nd: The Ludic Reader
Wednesday, September 3rd: cakes, tea and dreams
Thursday, September 4th: Staircase Wit
Monday, September 8th: Carpe Libros
Wednesday, September 10th: The Scarlet Letter
Thursday, September 11th: missris
Monday, September 15th: Mrs. Mommy Booknerd
Tuesday, September 16th: Shall Write
Wednesday, September 17th: Book Journey
Thursday, September 18th: Bibliotica
Thursday, September 25th: Books in the Burbs
Friday, September 26th: The Things You Can Read
My Review:
This is by far the best Historical fiction novel I have read this year! Anne Girard is a masterful storyteller, weaving in a beautiful storyline where there are blanks in history about the relationship between Eva Gouel and Pablo Picasso.  We all know who Pablo Picasso is, his many relationships with women (who often became his muse), and the incredible artwork he created.  However, not much is known about the one woman who helped shaped his career, taught him love and forgiveness, and who he never painted a complete portrait of.  Even that portrait was never shown to the public, until after his death, which was found amongst many of his own personal belongings.
In the early 1900's, Picasso was working his way up the ladder to become one of the world's best artists.  However, during that time, he was really just starting out and with a few a paintings and a huge dream, he sets off to Paris.  Eva is a young girl, pushed by her parents to marry the fellow neighbor.  Determined to have a better life and make something of herself, she also sets off to Paris.  Eva starts out as a seamstress at the famous Moulin Rouge, where anyone that is important, will show up to see the performances.  It is there that Eva meets Picasso.
Through a test of their relationship and devotion, both Eva and Picasso set out to create their "Eden".  Anne Girard introduces us to other fantastic artists and poets, who all seem to conjugate at Gertrude Steins home for exquisite parties.  It the place to be for artists to talk, debate, and reignite fires for their works.  While Eva wasn't the first Madame Picasso, nor the last, she certainly is the one who left the biggest imprint on his life and art.
For the first half of the book, readers will catch a glimpse of their own personal challenges, the start of their relationship, and how they soon become partners, in every way.  The second half of the book goes very fast.  I kept sensing this impending doom, almost like a Romeo and Juliet sequence of sorts, and I kept finding myself holding my breath! I stayed up well past 3 am, because I had to know the fate of their relationship, and wept at the end of the book.  Then, like any other historical fiction fan, I googled Eva Gouel and was shocked to see that so little is known about her, which makes Anne Girard even that much more of a genius and incredible writer!
This is a phenomenal book, one that history buffs will devour in a day or two.  It's a book that will stay with you for days afterward, and deserves the attention and merit that books like, Call Me Zelda, Z is for Zelda, and The Paris Wife received.  My only request is that someone now write a book about Gertrude Stein and her beloved partner, Alice!
If you have time, I highly recommend you visit Anne's page.  She has an excerpt of the book, some background information on an interview she did with a friend of Pablo's, and other interesting information! This is such an incredible book, that I even bought my own copy!

*This book was provided by the author and HFVBT for review, in exchange for an honest review.
About the Author
Anne Girard was born with writing in her blood. The daughter of a hard-driving Chicago newsman, she has always had the same passion for storytelling that fueled his lifelong career. She hand-wrote her first novel (admittedly, not a very good one) at the age of fourteen, and never stopped imagining characters and their stories. Writing only ever took a backseat to her love of reading.
After earning a bachelor's degree in English literature from UCLA and a Master's degree in psychology from Pepperdine University, a chance meeting with the acclaimed author, Irving Stone, sharply focused her ambition onto telling great stories from history with detailed research. "Live where your characters lived, see the things they saw," he said, "only then can you truly bring them to life for your readers." Anne took that advice to heart. After Stone's encouragement twenty years ago, she sold her first novel. When she is not traveling the world researching her stories, Anne and her family make their home in Southern California. When she is not traveling or writing, she is reading fiction.
Anne also writes historical fiction under the name Diane Haeger. For more information, visit www.dianehaeger.com. You can also find her on Facebook, Twitter, and Goodreads.
Madame Picasso Blog Tour Schedule
Monday, August 25
Review at Flashlight Commentary
Tuesday, August 26
Interview & Giveaway at Flashlight Commentary
Wednesday, August 27
Review & Giveaway at Peeking Between the Pages
Thursday, August 28
Review & Giveaway at Words and Peace
Review & Giveaway at Kinx's Book Nook
Friday, August 29
Review at Scandalous Women
Review at Curling Up by the Fire
Monday, September 1
Review at A Bookish Affair
Spotlight & Giveaway at Passages to the Past
Tuesday, September 2
Review & Giveaway at Luxury Reading
Interview & Giveaway at A Bookish Affair
Wednesday, September 3
Spotlight at Gobs and Gobs of Books
Spotlight & Giveaway at Susan Heim on Writing
Thursday, September 4
Review & Giveaway at The Maiden's Court
Friday, September 5
Review at To Read or Not to Read
Monday, September 8
Review at Book of Secrets
Review & Giveaway at Mina's Bookshelf
Tuesday, September 9
Review at A Chick Who Reads
Thursday, September 11
Review at Ageless Pages Reviews
Friday, September 12
Review at Caroline Wilson Writes
Review at The Book Binder's Daughter
Monday, September 15
Review at Layered Pages
Review at Carole's Ramblings
Tuesday, September 16
Review at She is Too Fond of Books
Wednesday, September 17
Interview & Giveaway at Let Them Read Books
Thursday, September 18
Review at One Book of a Time
Friday, September 19
Spotlight & Giveaway at So Many Precious Books, So Little Time
Monday, September 22
Review & Giveaway at Broken Teepee
Tuesday, September 23
Review at Books in the Burbs
Review at The Librarian Fatale
Wednesday, September 24
Review at CelticLady's Reviews
Review at WTF Are You Reading?
Thursday, September 25
Review at Kincavel Korner
Friday, September 26
Interview at Kincavel Korner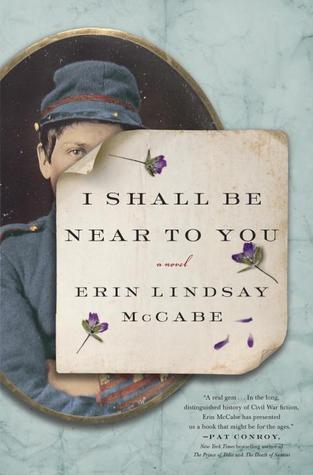 My Review:
First, I absolutely love the title and book cover.  I understand there is another book cover, but the one I have is the cover I have posted up top.  The title sends chills down my spine, now as I reflect back on the love between Rosetta and her husband, Jeremiah.  The cover is a depiction of Rosetta (and any other female solider disguised as a man).  I have to admit, I don't really enjoy reading about war.  I already know that there will be blood, gore, death, and family separation…and it all just makes me sad.  However, when I read the synopsis, I knew this book was an exception.  I'm so glad that I did read this book!
Based on a compilation of true stories, Erin brings to life the characters of Rosetta (Ross), Jeremiah, and the troops they fight with.  During the Civil War, I was shocked that there were many soliders (disguised as men), who fought in the war.  I realize I may be in the minority, but again-I'm not a war book reader, however it wasn't until this book that I learned about the brave women-who fought alongside brave, young men, too.  Back then, physicals weren't given and it was just your word and a signature that allowed you to join up for war.  Before the era of social media and internet, soldiers didn't have ways of delivering and receiving mail often from their loved ones.  So, there were months before a letter was received.  Erin is so detailed in sharing more about the life of a solider, during a time when communication was limited, resources were scarce, and the unknown was their greatest challenge.
Despite all the war details in the book, Erin weaves a beautiful love story, in the midst of a very brutal, bloody, and horrific war.  These were soldiers on the battle front, who had to walk into the line of fire and see their comrades blown to bits, injured, and even had to bury those who were killed.  I can't imagine the PTSD all these soldiers experienced!!!
I love the character: Will!!  He is also a solider, who has a "secret", and shares it with Ross.  I love their relationship as friends, and the way they treated each other as equals.  Ross is one tough woman and I love the way her character is portrayed.  She is tough on the battlefield, is a loyal friend to her comrades, and is a devoted wife to her husband.
There are so many layers to this book: the role of women, the issues of battle, family issues, death, and friendships.  It's an excellent book to read!  While there is some subject matter that readers may be concerned about (the details of a horrific war, homosexuality (only lightly discussed), some sexual implied scenes), it is relevant to the storyline, and is not graphic (besides the war).  None of those issues should dissuade a reader from buying and reading this book. I absolutely loved this book!  If you do read it, grab some tissue…there are some tearjerker moments!
*This book was provided by Blogging for Books, in exchange for an honest review.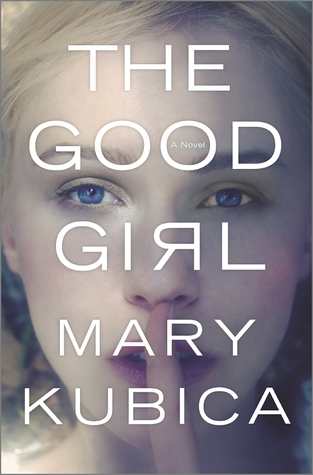 The cover and book title are genius!!  Wow, I was thrown for one huge loop, when I reached the end of the book!  Mia is a socialite, who doesn't follow the norms within her family.  Her father, a prominent attorney, turned judge, is very much into appearances and will stop at nothing to make sure the family name stays untainted.  Mia's mom is the perfect wife, albeit on the outside, as she does her best to keep up appearances, too.  Mia has a sister, who follows the family rules and becomes an attorney herself.  Mia, on the other hand, struggles as a teenager and soon cuts herself off from the family, as she pursues art and becomes a teacher for the inner-city kids.
The story is told through flashbacks and present time, with the book addressing many issues: family secrets, why Mia is kidnapped, the relationship between Mia and her captor, Mia's relationships with her family, the relationship between Mia's parents, the justice system, and so much more.  It's a book that held my attention the whole time.  Mia tries to escape her captor, but overtime, experiences the Stockholm Syndrome.  What happens to Mia? What happens to the family and their public image? Who wanted Mia kidnapped? Those are just a few of the questions that will addressed in the book.  It's a book that will certainly engage the reader and offer some huge surprises along the way!
*This book was provided through the publisher and NetGalley, in exchange for an honest review.
My Review:
First, of all-I absolutely loved the title and cover of this book!  I'm a huge fan of artwork, and when it represents the storyline so perfectly-it immediately grabs my interest!
In the beginning, Betsy is just a "typewriter girl".  Typing away, with all the other women in a factory.  It reminded me of the stories my MIL has told me, when she lived in Mexico and trained as a receptionist.  Every day, she had to wear heels, a little hat, black skirt with a white blouse, and gloves…just like Betsy (minus the hat).  It was all about appearance, as much as it was work ethic, so I was instantly able to picture the factory that Betsy worked in- long hours, little pay, and no recognition.  To this day, she still remembers how to write short hand!
I loved the book from the start.  The setting is during a time when women were working, but really just "staying busy", until they are married and have children.  Betsy Dobson is the girl that breaks all the rules, finds her way amongst a male dominated world, and rises to the top because of hard work and sheer determination.  Betsy had a canary, that she takes with her everywhere. I cringed every time she called his name, "Thief", but in some way it seemed quite fitting.  While Betsy isn't a thief, she definitely changes her life, her story, to get a job that will hopefully change her future because her past is a place she doesn't want to revisit again.  In her past, she had to give so much of herself, that in her future- she is not willing to give any of herself that she doesn't want to.  It's on her terms, this time.
What was most interesting, is that Alison Atlee writes this story from the Victorian era, but aside from the dresses and formal wear- Alison peels away the curtain and shows the gritty side to that time period with the language, the complex characters who are trying to make a better life, and fit in during a time when appearances were everything.
An interesting note, is that Alison creates a new place: Idensea (although I kept reading it as Indonesia), reminded me of the Grand Hotel (from the movie, Somewhere in Time).  The magical feel of the place, the different activities, and big events…just made me want to go there!
An excellent book with complex characters, who are misfits, trying to find their place and move up in their world!
*Thank you to HFVBT for providing me the opportunity to read this book, in exchange for an honest review.
About the Author
Alison Atlee spent her childhood re-enacting Little Women and trying to fashion nineteenth century wardrobes for her Barbie dolls. Happily, these activities turned out to be good preparation for writing historical novels. She now lives in Kentucky.
For more information please visit Alison Atlee's website. You can also connect with her on Facebook, Twitter, Google+, Goodreads and Pinterest.
The Typewriter Girl Blog Tour & Book Blast Schedule
Monday, August 4
Review at Peeking Between the Pages (Audio Book)
Book Blast at Mina's Bookshelf
Book Blast at Princess of Eboli
Book Blast at Literary Chanteuse
Book Blast at What Is That Book About
Tuesday, August 5
Review at A Bibliotaph's Reviews (Print)
Book Blast at So Many Books, So Little Time
Wednesday, August 6
Book Blast at Let Them Read Books
Thursday, August 7
Book Blast at Mari Reads
Book Blast at Book Lovers Paradise
Friday, August 8
Book Blast at Book Blast Central
Saturday, August 9
Book Blast at Caroline Wilson Writes
Sunday, August 10
Book Blast at Book Nerd
Monday, August 11
Review at Just One More Chapter (Audio Book)
Book Blast at Gobs and Gobs of Books
Tuesday, August 12
Book Blast at Queen of All She Reads
Wednesday, August 13
Review at Historical Tapestry (Audio Book)
Book Blast at The Lit Bitch
Book Blast at CelticLady's Reviews
Thursday, August 14
Review at A Bookish Affair (Print)
Guest Post at Historical Tapestry
Friday, August 15
Review at Brooke Blogs (Audio Book)
Guest Post at A Bookish Affair
Saturday, August 16
Book Blast at Broken Teepee
Sunday, August 17
Interview at Closed the Cover
Monday, August 18
Review at The Maiden's Court (Audio Book)
Tuesday, August 19
Book Blast at Layered Pages
Book Blast at Always with a Book
Wednesday, August 20
Book Blast at Literary, Etc.
Thursday, August 21
Book Blast at Bibliotica
Friday, August 22
Review at Bibliophilia, Please (Audio Book)
Saturday, August 23
Book Blast at Reading Lark
Book Blast at Ageless Pages Reviews
Sunday, August 24
Book Blast at Passages to the Past
Monday, August 25
Review at Flashlight Commentary (Audio Book)
Book Blast at Historical Fiction Connection
Tuesday, August 26
Interview at Flashlight Commentary
Wednesday, August 27
Book Blast at Susan Heim on Writing
Thursday, August 28
Review at Luxury Reading (Print)
Review at The True Book Addict (Audio Book)
Review at Jorie Loves a Story (Print)
Friday, August 29
Interview at Jorie Loves a Story
Review at Books in the Burbs (Print)
The Typewriter Girl Swag Giveaway
One copy of The Typewriter Girl (Audio Book or Print)
Set of earbuds in a cute typewriter print pouch
A Typewriter Girl Happily-Ever-After t-shirt (features last lines from famous novels)
A vintage style postcard "from" Idensea, the setting of The Typewriter Girl
A "dream wildly" ribbon bookmark with typewriter key charms
To enter, please click on this link.
Giveaway is open to residents in the US, Canada, and the UK.
Giveaway ends at 11:59pm on August 29th. You must be 18 or older to enter.
Winner will be chosen via Rafflecopter on August 30th and notified via email.
Winner has 48 hours to claim prize or new winner is chosen.
My Review:
This book is celebrating it's 10th anniversary!  For a book to be 10 years old and to still be ever so funny and relevant, says a lot about Plum Sykes quality of writing.
the perfect book to read between some serious reads!  I loved this book, as it reminded me so much of one of my all time favorite books: Valley of the Dolls by Jacqueline Susann.  It's a book about the kind of people that "people like us" are sickened by because of how fake they are, but yet we still watch those reality shows about them and read the tabloids. Told with wonderful 1990's detail, readers will love the way Plum Sykes brings a modern twist to living in New York.  I couldn't help but think of the NY heiresses, Paris and Nicky Hilton, Aly Hilfiger, the Clarin sisters, etc.
The storyline is funny-trading a handbag for a PH (potential husband), and trading crystal facials for a fiancé to get that "glow".  I love how quickly the storyline moves, the characters are really interesting, which makes for a fun read, and it's a book that many will love who enjoy the Chick-lit genre and love books told in a comedic way about the tales of the "oh-so glamorous", who are really just girls with lots of money trying to have it all.
The only issue is the overuse of acronyms.  It's was hard to understand initially, but after awhile, it was easy to figure out.  Just stay with it, it is worth the light read!
*This book was provided through TLC Book Tours and its publisher, in exchange for an honest review.
About Plum Sykes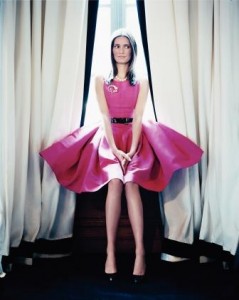 Plum Sykes was born in London and educated at Oxford. The author of the novels Bergdorf Blondes and The Debutante Divorcée and the Kindle Single memoir Oxford Girl, she is a contributing editor at American Vogue, where she writes about fashion, society, and Hollywood. She has also written for Vanity Fair. She lives in the English countryside with her husband and two daughters.
Plum's Tour Stops
Tuesday, August 19th: A Bookish Way of Life – Bergdorf Blondes
Thursday, August 21st: booknerd – Bergdorf Blondes
Friday, August 22nd: Drey's Library – The Debutante Divorcee
Monday, August 25th: Carpe Libros – The Debutante Divorcee
Tuesday, August 26th: Books in the Burbs – Bergdorf Blondes
Wednesday, August 27th: Book by Book – Bergdorf Blondes
Thursday, August 28th: Reading in Black & White – Bergdorf Blondes
Thursday, August 28th: From the TBR Pile – Bergdorf Blondes
Monday, September 1st: A Bookish Way of Life – The Debutante Divorcee
Tuesday, September 2nd: Drey's Library – Bergdorf Blondes
Wednesday, September 3rd: Reading in Black & White – The Debutante Divorcee
Thursday, September 4th: booknerd – The Debutante Divorcee
Monday, September 8th: Mom in Love With Fiction – Bergdorf Blondes
Tuesday, September 9th: Staircase Wit – Bergdorf Blondes
Wednesday, September 10th: Reads for Pleasure – Bergdorf Blondes
Thursday, September 11th: BookNAround – Bergdorf Blondes
Tuesday, September 16th: Cruising Susan Reviews – Bergdorf Blondes
Wednesday, September 17th: A Book Geek – Bergdorf Blondes
Thursday, September 18th: Books à la Mode – Bergdorf Blondes
Thursday, September 18th: Book by Book – The Debutante Divorcee
TBD: Books in the Burbs – The Debutante Divorcee
TBD: Cruising Susan Reviews – The Debutante Divorcee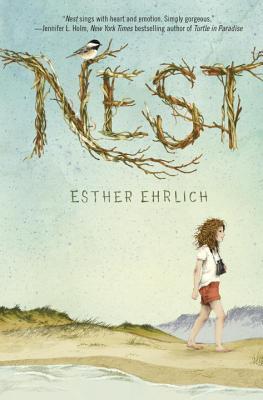 It has been awhile since I've read a Middle Grade/Children's book.  I was drawn to this book because of the synopsis, which you can read by clicking on the book cover.  The book is told through the point of view of Naomi (who is called by her nickname "Chirp).  Chirp is obsessed with birds and loves reading about them, studying them, and locating them by her house.
Chirp is the typical 11 year old girl, who develops a friendship with one of the boys down her street, which she handles delicately because he is known as the school bully.  Her mom, a beautiful dancer, that she strives to please is diagnosed with a disease that in the 70's wasn't as treatable as it is today.  Chirp, her sister (the rebellious teenager), and her father (the psychiatrist).
At first, I didn't feel the book had enough detail about the mom's emotional and physical issues and how it truly impacted the marriage and parent/child relationship.  Why? Well, because I am so used to reading YA and Women's fiction.  Then, I remembered this is for young children, middle school readers, and even high schoolers.  Although, I have a feeling anyone will love this book because Esther truly captures the youthful spirit and hopes/desires of a young little girl, who shows us how she makes sense of what is happening to her family.  Chirp is so innocent, so precious, that you just want to hold her and never let her go.
Young readers will relate to Chirp, love the relationship between her and her sister, understand how she feels about her mom's diagnosis, and enjoy the friendship she develops with Joey.
Older readers will love the innocence Chirp brings, love the nods to the 70's and vinyl records, and have a better appreciation for the way Chirp understands and experiences the family challenges and shifts in the family dynamics.  Most importantly, it will open a window into the eyes of a child and hopefully have families talk more, share more, and learn more from one another.
This is a book of hope, in the midst of tragedy, and is a beautifully written story!
  *This book was provided through NetGalley and the publisher, in exchange for an honest review.  No forms of compensation were given.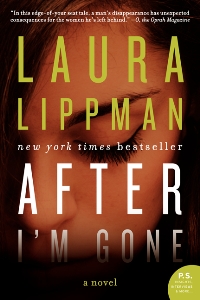 My Review:
This book is within the genre of Mystery/Thriller, it isn't the typical "edge of your seat" kind of book.  Instead, it's more of a character driven novel that pulls back different layers of the women left behind, after Felix mysteriously disappears.
While I could completely understand the emotions and personal experiences each woman shares, it really left me resenting the main character-who really never appears in the book.  Rather, Felix is described by each woman through flashbacks and present storytelling. It's only when the disappearance and murder of Felix's mistress happens 10 years later (after Felix disappears), the story is really shaped and pushed forward by the ever persistent detective: Sandy.  It's his personal mission to solve this cold case, and is really the strong character in the book, who makes the novel quite unique.  While this isn't the typical thriller/mystery book, it is definitely a book that will have you wanting to know more about the women Felix leaves behind.
*A huge thanks to TLC Book Tours and the publisher for allowing me the opportunity to be a part of the tour.  No monetary compensation was given.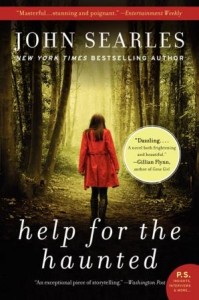 Paperback: 400 pages
  Publisher: William Morrow Paperbacks; Reprint edition (7/15/2014)
A Boston Globe Best Crime Novel of the Year
An Entertainment Weekly Top Ten "Must List"
Winner of the American Library Association's Alex Award
Publishers Weekly, Library Journal, and Booklist starred reviews
Synopsis:
Sylvie Mason's parents have an unusual occupation: helping "haunted souls" find peace. After receiving a phone call late one snowy night, they are lured to an old church on the outskirts of town, where Sylvie falls asleep in the car and is awoken by the sound of gunshots.
Orphaned on that night, Sylvie comes under the care of her reckless, distant older sister, still living in the rambling Tudor house that guards the relics of her parents' past. As she pursues the mystery of their deaths, Sylvie's story weaves back and forth between the time leading up to the murders and the months following, uncovering the truth of what happened that night—and the secrets that have haunted her family for years.
Wow!  That is the one word that I would use to define this incredible, fantastic story.  It is easily the Best Book of 2014 for Books in the Burbs, and will definitely be one of my all time favorite books for many years to come.
From the very first page, there is an eerie, Gothic approach, which makes the book even more creepy to read.  It's a perfect mystery thriller for anyone that loves this genre, but even those who love books about relationships, family secrets, religious fanaticism, too.  I was determined to find out the ending as soon as possible, so I actually took this book with me everywhere to sneak in as much reading as I could.  I ended up reading this book in about 2 days, and in the end, I just cried.  My heart broke for Sylvie and I wanted to process this book with someone, who had also read it.  It's a book that you can't just read and move on from.  You will need to talk to someone, who has read it, just to get some closure and talk through some of the scenarios that occur in the book.
Sylvie is a young girl, still grappling with the loss of her parents and adjusting to living with her sister, Rose.  The story is told through present and past flashbacks from Sylvie's perspective.  She is the only witness to who she says murdered her parents, and as she slowly retraces her steps and those of her family's, the truth reveals itself to Sylvie and the reader at the same time.  So, as Sylvie is shocked…you will be, too!
Religion fanaticism, healings, demon possession…those are some of the topics that will be brought up in the book, albeit a murder mystery.  John Searles raises incredible points: How far will a family go to finding peace?  At what point does the preacher/healer use his influence and plays "God"?  How can family secrets destroy a family and keep them from truly being happy? Do you do what is right, even if it means that you lose everything? Or do you hold a secret and tell a lie to maintain the status quo?
I absolutely loved the topics John brings up and weaves it into a fantastic storyline.  This book shows how something that starts out with good intentions can go wrong, and go off course because of different factors, such as : greed, selfishness, fear of realizing everything was an illusion, and the way that one lie has the domino effect of building upon other lies that eventually tear up a family.
This would make a great book club pick, because the discussions would be endless!  I would love to hear people's own personal stories about healing services, tent revivals, and their own personal experiences.  I would equally love to know what people think of this particular family, the lengths one person goes to shield the truth, and what happens when secrets have a stronghold on a person.  Sylvie is a beautiful, remarkable, and brave little girl, who I am sure many will love and cry for, too.  Get the book and move it to the top of your TBR pile, because it's that good!
*This book was provided through TLC Book Tours and the publisher! Many thanks to both of them!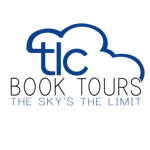 Special offer for book clubs:
Book clubs that sign up to chat with John Searles about Help for the Haunted could win a tote bag of books for each member of their book club! Find out more details about John Searles' goal to speak to a book club in each state of the United States over at Book Club Girl!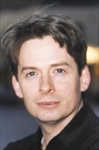 About John Searles:
John Searles is the author of the national bestsellers Boy Still Missing and Strange but True. He frequently appears as a book critic on NBC's Today show and CBS's The Early Show. He is the Editor-at-Large of Cosmopolitan. His essays have been published in the New York Times, the Washington Post, and other national newspapers and magazines. He lives in New York City and can be found on Facebook and also on Twitter: @searlesbooks.
John's Tour Stops
Thursday, July 17th: Bibliophilia, Please
Monday, July 21st: Great Imaginations
Tuesday, July 22nd: Sara's Organized Chaos
Wednesday, July 23rd: Satisfaction for Insatiable Readers
Monday, July 28th: missris
Tuesday, July 29th: Books in the Burbs
Wednesday, July 30th: Excellent Library
Friday, August 1st: Sweet Southern Home
Monday, August 4th: Books in the City
Wednesday, August 6th: Kahakai Kitchen