The best part about book blogging is having an opportunity to preview books before they are published to the general public.  Below are some books I read this year, and know you will equally love them as much as I did!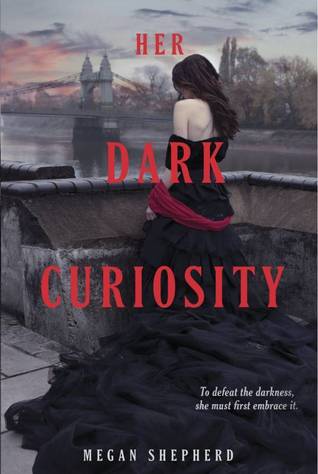 This is book 2 of The Madman's Daughter trilogy.  I loved the first book and while the 2nd one is more grotesque and quite violent, I still found myself on the edge of my seat reading this one.  With random and horrible murders happening everywhere, Juliet has an idea as to who is causing the killings.  Just as Juliet leaves the island and her father behind, she realizes her past is always there to haunt her.  It's an excellent companion to the first book, although you will immediately have to purchase the 3rd book because it leaves you hanging!
This is a fantastic wrap up to the trilogy.  It's a bit long, but there are so many loose ends that Megan has to address so that it ends on a high note! I love the trilogy and how much Juliet grows through each novel.  She must choose her destiny: that of her mother, her father, or perhaps, even her own path that isn't what her parents may want.  She learns about the family secrets, brings closure to the ghosts of her past and finds meaning that goes beyond that of her father.
**********************
I absolutely loved this book.  I am always fascinated with how flowers have their own knowledge and the emotions they convey.  This is a story that will certainly be a favorite for many!
Tilly becomes an assistant housemother at Mr. Shaw's Home for Watercress and Flower Girls.  It is while she is there that she comes across a diary and reads about Florrie and Rosie. I love the historical facts weaved throughout this story and how the stories merge from past and present, to finally the present.  It's beautiful and heartbreaking, but as always, this book gives hope.
 I have read almost every book written about the fabulous Coco Chanel and have watched every movie and documentary made about her life.  I am absolutely fascinated with her and truly did not know what to expect with this book.  However, I have read C.W. Gortner's work and love his writing.  From the first chapter, I am immersed in Coco's life!  It's a fantastic story with tidbits in there that aren't in too many books.  Readers will love this book and finish it, wanting more! This is by far C.W. Gortner's best work to date and I know this will be a huge favorite for many!
*Each of these books mentioned have very little information about them.  I intentionally chose not to write a huge write-up on them because they aren't going to be available to the public, until 2015.  However, I needed to put these books on your radar so that you can add them to your wish lists, pre-order, and buy them the minute they hit the bookstores.  The only exception is Megan Shephard's books, however, I stayed with the same style: simple.
Happy Reading!