Childrens/Teens/YA
THE PEANUTS GANG: BOOK 'EM THIS HOLIDAY SEASON
IN CELEBRATION OF 50 YEARS ON TV FOR A CHARLIE BROWN CHRISTMAS
Hard as it is to believe, but this year marks the 50th annual airing of A Charlie Brown Christmas!
To celebrate the occasion, ABC will air the special twice: Tuesday, December 2 at 8:30PM ET/PT and Tuesday, December 16 at 8:00PM ET/PT.  Meanwhile, Peanuts Worldwide is offering a host of great holiday books guaranteed to get you in the mood for the big television anniversary.
GIFT SET #1:
A CHARLIE BROWN CHRISTMAS: THE MAKING OF A TRADITION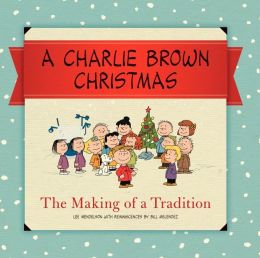 This lushly illustrated tribute to the television classic takes readers behind-the-scenes of the Peanuts holiday special. Including the script of A Charlie Brown Christmas, more than 200 full-color pieces of original animation art, Vince Guaraldi's original score, and a look at the making of feature from producer Lee Mendelson and original animator, the late Bill Melendez, fans of Charles M. Schulz, the Peanuts gang, and A Charlie Brown Christmas will treasure this beautiful keepsake volume for years to come.
Available at amazon.com and major book stores nationwide for $19.99.
My Review:
I grew up watching Charlie Brown and the Peanuts gang.  I especially love the cartoon, A Charlie Brown Christmas!  So, this is a real treat for my blog to offer you so many great books to read, buy, and possibly win!  This book is the perfect gift for someone who grew up watching the Christmas movie!  With attention to detail, skits, sketches, and dialogue from the actual movie, the Peanuts fan will love this book!  It's very well made and gives a behind the scenes look to the movie!
BE JOYFUL BOOK
This charming little book filled with Peanuts inspirational wisdom is the perfect stocking stuffer! The book highlights the simple joys of friends, life and goodwill through a collection of heart-warming quotes and illustrations from the Peanuts classic comics.  Available at amazon.com or wherever books are sold for $7.95.
My Review:
This is definitely the perfect gift for someone who loves to read little quotes from the Peanuts gang!  It's quite colorful with simple quotes from your favorite characters, that will definitely make you smile and feel a bit nostalgic, too!
GIFT SET #2:
PEANUTS: A SCANIMATION BOOK BY RUFUS BUTLER SEDER
Charlie Brown and the football, Snoopy's happy dance, Schroeder at his toy piano—cherished characters and iconic moments come to life through the magic of Scanimation.  Created by Rufus Butler Seder, an inventor, artist, and filmmaker fascinated by antique optical toys, Scanimation is a state-of-the-art six-phase animation process that combines the "persistence of vision" principle with a striped acetate overlay to give the illusion of movement. It harkens back to the old magical days of the kinetoscope, and the effect is astonishing, like a video without a screen. It is Charles M. Schulz's Peanuts—funny and wise and beloved, forever a part of our lives—like you've never seen before. Available for $14.95 at workman.com, amazon.com, Powell's Books, Barnes and Noble, and independent book stores nationwide.
My Review:
This is the kind of book that any little reader will love!  The scanimation design is pre-electronics, but still is just as entertaining.  With a little storyline, each page has the scanimation that gives movement to each character and scene.  It's a hard book that is a great size for small hands.  It's a book that will be a great introduction in to the Peanuts gang, which will be a childhood favorite for your own little one, too!
BEST FRIENDS PLAY-A-SOUND BOOK AND CUDDLY SNOOPY
This play-a-sound book comes with its own adorable mini-Snoopy plush—essentially making it two gifts for the price of one! Aimed at the toddler on your list, the book spotlights the topic of best friends from the Peanuts point-of-view and features three buttons that highlight a different sound from the story when you press them. Available for $11.99 at Toys R Us or wherever books are sold.
My Review:
Any little child will love this book!  With coordinating buttons to cue each page, your little reader will love to hear the sounds form the Peanuts Gang!  Along with a plush, stuffed Snoopy, this will be a great treat for little ones!  The book is small enough for little hands, hard pages to prevent bending and tearing, and the sounds really encourage the reader to look for sight words and press the button to hear the sounds.  This is an excellent book that will make a great gift for any occasion!
GIFT SET #3:
GOOD GRIEF, IT'S YOUR BIRTHDAY!
The Peanuts gang believes in "growing up without growing old" and that's the message behind this hilarious book filled with famous celebrity quotes paired with artwork from the classic Peanuts comic strip. Among the celebrities quoted are George Burns, Mae West, Audrey Hepburn, and of course, Charles M. Schulz himself! Perfect for anyone on your list celebrating a birthday in December and beyond. Available at Target or wherever books are sold for $9.66.
My Review:
This book is perfect for any person, as you celebrate that special birthday! I love the quotes that correspond with each Peanuts character.  Each quote makes you smile, laugh, reminisce, and will definitely make a great birthday gift for a loved one!
CLASSIC PEANUTS PAINT-BY-NUMBER KIT
For the budding artist, The Classic Peanuts Paint-by-Number Kit provides everything you need to make five paintings of iconic Peanuts moments.  From a group shot of Charlie Brown and the gang to Snoopy as Joe Cool, bring the charm and nostalgia of the classic comic to the canvas. Inside the box, you'll find five paint-by-number canvases and stands, 10 acrylic paints, paintbrush, and a book exploring the comic's great moments. Available for $15.25 at Barnes and Noble or wherever books are sold.
My Review:
This is the gift that is perfect for any person that loves to paint!  I was quite impressed with the quality of the paper, which has numbers corresponding with the paints.  Of course, any artist can deviate from the suggestions!  I also love the little book enclosed!  This makes a great gift for the artist in your life!  After each page is painted, the hard back pictures can easily be framed!
Overall Thoughts:
We all love Snoopy and the Peanuts Gang, especially if you are child of the 80's/90's.  However, this is a fantastic way to introduce your beloved cartoon characters to your own children, grandchildren, friends, students, etc.  Books in the Burbs is quite excited to introduce these fantastic gift ideas, as well as offer a few giveaways!
Giveaway Details:
US entries only.
When you fill out the form, your information doesn't appear on my blog.  It is sent to me directly.  The 3 winners chosen will have their addresses sent directly to the publisher, who will mail the gift sets directly.
Giveaway ends December 18, 2014.
Series: Addie B. Strong (Book 2)
Hardcover: 28 pages
Publisher: B-Strong, LLC
Publication Date:  September 1, 2014
Synopsis:
Join Addie B. Strong in her second adventure, Addie B. Strong – Dream Big. Little Addie has a big dream, but it is much more work than she thought it would be. Meet Addie's cousin, Collin B. Kind, whose wisdom and kindnesshelps to remind Addie of her forgotten strength. As Addie works her way through the not-so-simple task of reaching for the stars, she discovers once again the magic of the strength that lies inside of her. Follow Addie on her quest as she continues her journey and discover that you too can Dream Big."
My Review:
Back in October, 2014, I reviewed Addie B. Strong: I Am Strong.  I have been given the opportunity to review the second book in the series, and this book didn't disappoint!
This is the second book in the series for Addie B. Strong.  The book is large, with glossy pages, which are perfect for small hands and their attention spans.  Each page can tell a story based on the dress and scenes that Addie finds herself in.  With messages of self-empowerment, never giving up, and reaching out to others, this a book that many children will love and identify with.  Parents and educators will love the message this book offers to young children, because it teaches children to not limit themselves, rather to always reach high for the stars.  While the story is simple, the message is clear, and the illustrations are clean and crisp, it's a book that children up to age 7/8 will enjoy.  The rhyming words help with speech and fluctuation, as well as help kids stay interested in the storyline because it's not overloaded with too many words or cluttered with too many images.  Overall, an excellent book!
Connect with the Authors and Addie B. Strong:
Giveaway Details:
The publisher has graciously offered both books: Addie B. Strong: I Am Strong & Dream Big!
Only 1 winner will win both books!
Giveaway ends December 22, 2014.
Winner will have 24 hours to respond to the email.  If a reply isn't given, another winner will be chosen.  The winner's email and address will be sent to the publisher, who will mail the gift set.
My Review:
The illustrations are absolutely gorgeous! They are very vibrant and my daughter loved the pictures.  It was more of a question/answer format with Little Cub asking Papa Bear about angels.  Each page is a question that Little Cub asks his Papa, and Papa Bear answering back.  While it is a simple message, God is in control, angels guide us, the topic of angels can get overwhelming and rather difficult to answer in a children's book.  Nonetheless, the author tackles a huge question I am sure children ask, in a kid friendly, approachable and understandable way.  There was a minor grammatical error in the book, however it was only one error.  Another issue I have is when an author writes the way he/she perceives the child to talk.  I didn't care for some of the lingo used, but it's readable. I found myself grammatically correcting Little Cub.  I know…it's a personal issue and has nothing to do with this particular author.  Overall, a good read.
*This book was provided by the publisher and Blogging for Books, in exchange for an honest opinion.
Hardcover, 36 pages
Published March 1st 2014 by Surf Sharks Inc
Synopsis:
Surf Sharks: The First Ride is the first in a series of books. It's an extraordinary story about how three young sharks and three young surfers come together to help each other escape danger and solve problems. They find friendship, respect, and a common love for the waves. This captivating adventure is filled with excitement, surprising characters, and fascinating facts about sharks. Surf Sharks—they're righteous, radical, and always ready to ride! Check out the next big wave in children's entertainment at surfsharks.com.
Press Release for Surf Sharks: The First Ride:
There's a new kids action-comedy entertainment brand on the scene, all from the imagination of Chance Wolf, an industry-recognized comic book artist and toy designer.
Fully created and illustrated by Wolf, Surf Sharks follows the comedy adventures of a group of young surfers and sharks who forge a friendship and ride the waves together as they help each other solve daily challenges faced by all growing kids.
First book in the series, Surf Sharks: The First Ride is now available in all major book stores and online via Amazon Kindle and iTunes/iBooks in eBook version.  The debut book introduces the surfing sharks – MAVRIK, TALON and HEMI along with their surfer dude friends, RIP, OZZY and WADE as they find that by working together, they can take on even the biggest problems.
Chance brings over 30 years experience as a commercial artist with high-profile credits in comic books that encompass Teenage Mutant Ninja Turtles, Spawn and Shadowhawk.  He also received an Emmy Certificate for his work as a main character designer for the Emmy Award Winning HBO animated series SPAWN and worked in product design for McFarlane Toys' bestselling X-Files collectibles line. 
With the tremendous popularity surrounding Sharks, Surf Sharks is a natural for today's kids.  In fact, Google Trends reports that sharks now holds the #1 spot for animal search terms, not to mention the major success of such shark-themed films and television programming as Sharknado and Mega Shark vs. Giant Octopus and Discovery's ubiquitous Shark Weeks.
Born in 1963 and raised in Eastern Washington, Chance showed a passion for art from the time he could hold a pencil.  As a child, he devoted much of his time nose-deep into comic books admiring the art and mimicking it the best he could on any piece of paper available (including his homework).  Selling his first piece of art at age 11 was a clear indicator of a prospering career as an Illustrator that has now spanned over three decades.
As a young adult, his desire to grow as an artist motivated him to focus on his drawing skills as he hit the drawing board to hone his childhood comic book passion.  His path towards becoming a professional comic book artist began when his talents were discovered by an associate of iconic industry creative Todd McFarlane.  Chance began a tenure with McFarlane that would span over ten years, allowing the new artist to work on internationally recognized comic book titles such as Shadowhawk, Spawn and Teenage Mutant Ninja Turtles just to name a few.
Chance worked side by side with Todd, assisting in drawing the number one selling comic book Spawn and was called upon to join with a team of artists to handle the task of Main Character Designers for the HBO Emmy Award winning Animated Series Spawn, in which Chance received and Emmy Certificate acknowledging his work on the series.  Chance became Todd's right hand man on numerous assignments, including toy action figure art direction, designs for licensees and convention booth creation.  Chance was hand-picked by Todd to visit with X-Files creator Chris Carter in Hollywood in order to help finalize designs for McFarlane's popular X-Files toy line.
Observing his son's fascination with sharks, Chance was inspired to create Surf Sharks, which he has launched as a book series, with the first release Surf Sharks: The First Ride now available in all leading book stores in hard cover and online as an eBook via Amazon Kindle and iTunes/iBooks.
I absolutely love the book cover, the storyline, and the illustrations!  This is definitely a great tool to be used in the classroom, at home for your young child, and makes a great gift.  The best reviewer is a child, so I gave the book to my daughter, who immediately was immersed in the book. I read it to her, her brother read it to her, and she loved it.  Not only did my daughter love it, my college aged student loved it, too! He even remarked how he wish there had been a series like that when he was younger!  Each page is so vibrant and draws the young reader in!  The illustrations are fantastic and definitely make the storyline pop that much more!
When I first looked at the book, it reminded me of the cartoon show my sons used to watch: Rocket Power and the movie, Shark Tales.  In this book, the sharks are the kid's surfboards, but in a friendly, non-violent way.  Okay, no PETA!  No animals were harmed in the making of this book!
Within the storyline, children will learn about sharks.  An added bonus were the collector cards, pop up characters, and sticker book.  The only issue I had was the book had only 1 girl in the book, who shows up at the very end of the story.  However, it didn't seem to bother my daughter too much.  She was looking for the girl character, using the collector card, but was okay about it.  Maybe in the future books that are published, more girls will be featured in the storyline.
Aside from the educational facts about the sharks, there is a wonderful storyline about self-acceptance and accepting others regardless of differences.  Overall, it's an excellent book that will make for a great addition to any children's bookshelf!
Wouldn't you want to read this book to your child or give this excellent book to a little one? Great news!  The publisher has offered to give one reader a gift pack:
- A copy of Surf Sharks: The First Ride
- A sticker book
- 32 Surf Shark stickers with fun shark facts on the back
- A set of pop-up collector cards
Giveaway Details: 
1 random winner will be selected to win the gift pack, listed above.  Simply fill out the form and the winner will be notified via email.  The winner will have 24 hours to respond.  If no reply is given, another winner will be chosen.  The winner's email will be sent to the publisher, who will then mail it directly.
Giveaway ends: November 14, 2014
US residents only.
My Review:
As you already know, I am very selective about the Children's books I review.  I only review about 10 a year, so I am particular about the ones I accept for review.
The Title:
I was drawn to this book because of the title.  Doesn't it just have a great ring to it?  Addie B. Strong: I Am So Strong, is the name of this clever and beautiful book.  It's a little girl who is strong, but how is she strong?  Readers find out how she is strong, and how they also can be strong, as they become inspired by Addie and her journey.
The Cover: 
I absolutely love the cover of this book!  A children's book can't just have a great message, it also needs to hold the reader's attention with great illustrations.  However, the cover needs to be eye catching, that a reader will naturally gravitate towards it.  This cover does just that.  It's clever, with it's catchy title, the colors are vibrant, and Addie is absolutely adorable.
The Illustrations/Storyline:
I read this book to my 5 year old daughter, who is the best judge for this book.  She loved the large pages and colorful design.  Addie is a little girl that can be identified as any ethnicity.  She looks like a little girl that readers will identify with, because Addie has a special look that makes her adaptable to any culture.  This is a big issue when choosing books for young readers, because a parent/caretaker wants to find a book that their child can identify with.  After all, the book's title implies that the reader is also strong.
Addie has a simple about her, that readers can draw and make their own.  Her little dress changes with each page turn, and goes with the storyline of that page(s).  My daughter loved looking at the dresses and guessing what each page was about.  She thought it was so cute how Addie has thin arms, yet is quite powerful in each page.  She loved that Addie's size didn't determine her strength and her ability to move mountains and have fun adventures.  I loved that each page wasn't cluttered, told a story, rhymed, and was colorful.
Addie is a carefree little girl, who wants to have what her friends have.  However, with some sound advice from her mom, Addie discovers she has gifts that money can't buy.  The book ends with Addie having a new beginning, which lets readers know that Addie will have more adventures to share with them in the future.
Overall, this is a great book to buy as a gift for young children, ages3-6.  Although, it can be read to younger children, older children may enjoy reading this book to themselves, too.
*This book was provided by the publisher, in exchange for an honest opinion.
Check out these book giveaways!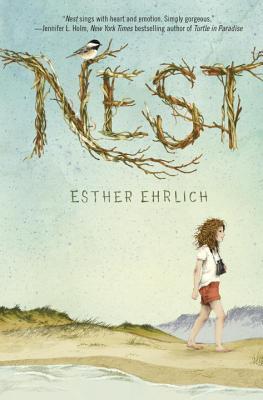 It has been awhile since I've read a Middle Grade/Children's book.  I was drawn to this book because of the synopsis, which you can read by clicking on the book cover.  The book is told through the point of view of Naomi (who is called by her nickname "Chirp).  Chirp is obsessed with birds and loves reading about them, studying them, and locating them by her house.
Chirp is the typical 11 year old girl, who develops a friendship with one of the boys down her street, which she handles delicately because he is known as the school bully.  Her mom, a beautiful dancer, that she strives to please is diagnosed with a disease that in the 70's wasn't as treatable as it is today.  Chirp, her sister (the rebellious teenager), and her father (the psychiatrist).
At first, I didn't feel the book had enough detail about the mom's emotional and physical issues and how it truly impacted the marriage and parent/child relationship.  Why? Well, because I am so used to reading YA and Women's fiction.  Then, I remembered this is for young children, middle school readers, and even high schoolers.  Although, I have a feeling anyone will love this book because Esther truly captures the youthful spirit and hopes/desires of a young little girl, who shows us how she makes sense of what is happening to her family.  Chirp is so innocent, so precious, that you just want to hold her and never let her go.
Young readers will relate to Chirp, love the relationship between her and her sister, understand how she feels about her mom's diagnosis, and enjoy the friendship she develops with Joey.
Older readers will love the innocence Chirp brings, love the nods to the 70's and vinyl records, and have a better appreciation for the way Chirp understands and experiences the family challenges and shifts in the family dynamics.  Most importantly, it will open a window into the eyes of a child and hopefully have families talk more, share more, and learn more from one another.
This is a book of hope, in the midst of tragedy, and is a beautifully written story!
  *This book was provided through NetGalley and the publisher, in exchange for an honest review.  No forms of compensation were given.
Synopsis (from Goodreads):
 Tuke the Specialist Turtle is the story of a young turtle struggling to find his place in one of the most extraordinary places on earth. Ridiculed by his fellow marine creatures for being too small for his shell, an adolescent green sea turtle named Tuke leaves his coral reef home in the waters off Little Cayman in search of a world he hopes will appreciate him. But it isn't until he's befriended by a group of researchers from the Central Caribbean Marine Institute (CCMI) that Tuke begins to understand how important he is to his home – and vice versa. Created by Chowder, Inc. for young readers, Tuke the Specialist Turtle is a story about growth, responsibility and protecting those special places that need our help.
A portion of the proceeds from this sale will go to support the Coral Reef Conservancy and the Central Caribbean Marine Institute (CCMI), Little Cayman Research Centre.
My Review:
Move over, Squirt!  There's a new turtle in the ocean!!  The animation and vivid colors on each page are gorgeous!  I have a 4 year old daughter, and she loved all the pictures, as we talked about the different animals on each page.  The book size is perfect for a classroom teacher to read (since the pages are large), perfect for little and big people, and is quite educational, too.  Aside from the education of showing how animals are tracked so that scientists can learn their travel pattern, etc., it has an excellent moral lesson in the story, too!
Tuke is a small turtle with a large shell.  His water friends make fun of him because of his large shell, which makes him feel like he doesn't fit them.  It isn't until he is "tagged" that he learns he has an important job, and that he is special despite his differences.  I loved the overall message in the book: everyone-no matter how small or large-has a purpose and it doesn't matter what you look like because you are special.
This book is perfect for the young child that loves water, loves animals (especially turtles), teachers/educators, and make a perfect gift!  I love books that contribute to charities and this one does!! Proceeds go to the Coral Reef Conservatory!
I also love the idea of buying this book as a gift with a turtle stuffed animal or tickets to Moody Gardens to see the Aquarium.  This book just makes a perfect gift for any occasion, and it's one that every library should carry and child should have!  It's an excellent, easy to read story, which will keep readers engaged in the story!
If you are a Houstonian or love the Houston Rockets, you will enjoy knowing that Rudy Tomjanovich's daughter, Melissa, is a co-author!!  So, Texas readers, you will definitely want to support this book and its efforts…as we Texans love supporting our local authors!
So, while I wouldn't change anything with the storyline or artwork, I do hope the authors and publisher will consider making Tuke the Specialist Turtle merchandise, and possibly make a short film!  I could definitely see these books being sold at Kemah Boardwalk in Galveston, Moody Gardens, and basically anywhere books are sold!
I really can't rave enough about this book.  Tuke is a really cute little turtle and he reminded me a bit of Nemo (from Finding Nemo) and Mumble (from Happy Feet).  Each of them have a special purpose, and while they are seen as a "misfit", there is something different from the rest of their group that makes them important.
Book will be available July 1, 2013!!
*This book was provided by Chowder, Inc., in exchange for an honest review.  A special thank you to Corinne Casagrande.
Giveaway Details:
The authors were kind enough to offer an autographed book as a giveaway!!
Simply enter you email address in the comment form and answer who you would want to give this book to, and why.
1 winner will randomly be selected.
Giveaway ends July 14, 2013.
Extra Links:
Related articles
Synopsis from LibraryThing:
Sixteen-year-old Juliet Moreau has built a life for herself in London—working as
a maid, attending church on Sundays, and trying not to think about the scandal
that ruined her life. After all, no one ever proved the rumors about her
father's gruesome experiments. But when she learns he is alive and continuing
his work on a remote tropical island, she is determined to find out if the
accusations are true.
Accompanied by her father's handsome young
assistant, Montgomery, and an enigmatic castaway, Edward—both of whom she is
deeply drawn to—Juliet travels to the island, only to discover the depths of her
father's madness: He has experimented on animals so that they resemble, speak,
and behave as humans. And worse, one of the creatures has turned violent and is
killing the island's inhabitants. Torn between horror and scientific curiosity,
Juliet knows she must end her father's dangerous experiments and escape her
jungle prison before it's too late. Yet as the island falls into chaos, she
discovers the extent of her father's genius—and madness—in her own
blood.
Inspired by H. G. Wells's classic "The Island of Dr. Moreau", "The
Madman's Daughter" is a dark and breathless Gothic thriller about the secrets
we'll do anything to know and the truths we'll go to any lengths to protect.
My Review:
This is a very haunting tale, that had me so engrossed in the story and ended with me wanting to know more.  Imagine my surprise and happiness to learn that this is the first book in a trilogy set.  Typically, I don't read series/trilogy books, unless the whole set is available.  Why? Because I hate waiting!! And, now I will have to wait!
The story is based on an older version of The Island of Dr. Moreau, by H.G. Wells.  It was eerie and while I had some ideas as to where the story was going to go, I still loved reading the story and trying to figure out what would happen to Montgomery, Edward, and Juliet, in the end.
There were times I was reminded of the movie, Jurassic Park, with all the animal manipulations and research a crazy mad scientist was inventing.  While it was different on some levels, the premise was the same: inventor designs creation, creation performs to inventor's expectations, inventor gets greedy, creations rebel against inventor.  Sound easy enough, right?  Wrong!!!  While that is the basic premise, don't let that sway you from reading this book! It's a fascinating sci-fi thriller and Megan leaves the reader wanting to read more!!  So, I'm with the rest of those readers, who loved the book….waiting to get a hold of the 2nd book!!
*This book was provided by my local library, through overdrive.com!! I love overdrive.com and that I can download local library books directly onto my reader!
Related articles
Synopsis:
God let Rachel Westing down. For twenty-six years she's done everything by the book; she figures He should have her back. But then she learns her fiancé is cheating on her. Her parents are getting a divorce. And her Christian mentor has a pill addiction. Where is God in all this? Nowhere, as far as Rachel can see. Wounded, bitter, and with a shattered faith, she quits her job and moves across the country to live with Daphne—her childhood best friend whose soul Rachel once thought she was meant to save.
Confident, successful, fun-loving Daphne sets about helping Rachel reinvent herself, and for a while it's exciting. But when another tragedy shakes Rachel to the core, what little bit of self-possession she has left begins to unravel. A true-to-life story that will draw you in and keep you biting your nails until the end.
My Review:
This is a Christian fiction book, definitely geared towards a YA audience.  However, as someone a smidge beyond young adult, I also enjoyed the storyline.  There are quite a few issues Rachel faces and it's through her eyes, we read her struggles and her anger towards God.  I thought this book could definitely help those facing similar issues and how inspite of ourselves, God does not abandon us.  While I would have liked a little more storyline after Daphne's hospitalization and aftermath, the author did a nice wrap up and bring closure to issues Rachel was still faced with.  I highly recommend this book to those who love a great Christian fiction read with some real life issues many people face today.
Related articles