Childrens/Teens/YA
Hardcover, 36 pages
Published March 1st 2014 by Surf Sharks Inc
Synopsis:
Surf Sharks: The First Ride is the first in a series of books. It's an extraordinary story about how three young sharks and three young surfers come together to help each other escape danger and solve problems. They find friendship, respect, and a common love for the waves. This captivating adventure is filled with excitement, surprising characters, and fascinating facts about sharks. Surf Sharks—they're righteous, radical, and always ready to ride! Check out the next big wave in children's entertainment at surfsharks.com.
Press Release for Surf Sharks: The First Ride:
There's a new kids action-comedy entertainment brand on the scene, all from the imagination of Chance Wolf, an industry-recognized comic book artist and toy designer.
Fully created and illustrated by Wolf, Surf Sharks follows the comedy adventures of a group of young surfers and sharks who forge a friendship and ride the waves together as they help each other solve daily challenges faced by all growing kids.
First book in the series, Surf Sharks: The First Ride is now available in all major book stores and online via Amazon Kindle and iTunes/iBooks in eBook version.  The debut book introduces the surfing sharks – MAVRIK, TALON and HEMI along with their surfer dude friends, RIP, OZZY and WADE as they find that by working together, they can take on even the biggest problems.
Chance brings over 30 years experience as a commercial artist with high-profile credits in comic books that encompass Teenage Mutant Ninja Turtles, Spawn and Shadowhawk.  He also received an Emmy Certificate for his work as a main character designer for the Emmy Award Winning HBO animated series SPAWN and worked in product design for McFarlane Toys' bestselling X-Files collectibles line. 
With the tremendous popularity surrounding Sharks, Surf Sharks is a natural for today's kids.  In fact, Google Trends reports that sharks now holds the #1 spot for animal search terms, not to mention the major success of such shark-themed films and television programming as Sharknado and Mega Shark vs. Giant Octopus and Discovery's ubiquitous Shark Weeks.
Born in 1963 and raised in Eastern Washington, Chance showed a passion for art from the time he could hold a pencil.  As a child, he devoted much of his time nose-deep into comic books admiring the art and mimicking it the best he could on any piece of paper available (including his homework).  Selling his first piece of art at age 11 was a clear indicator of a prospering career as an Illustrator that has now spanned over three decades.
As a young adult, his desire to grow as an artist motivated him to focus on his drawing skills as he hit the drawing board to hone his childhood comic book passion.  His path towards becoming a professional comic book artist began when his talents were discovered by an associate of iconic industry creative Todd McFarlane.  Chance began a tenure with McFarlane that would span over ten years, allowing the new artist to work on internationally recognized comic book titles such as Shadowhawk, Spawn and Teenage Mutant Ninja Turtles just to name a few.
Chance worked side by side with Todd, assisting in drawing the number one selling comic book Spawn and was called upon to join with a team of artists to handle the task of Main Character Designers for the HBO Emmy Award winning Animated Series Spawn, in which Chance received and Emmy Certificate acknowledging his work on the series.  Chance became Todd's right hand man on numerous assignments, including toy action figure art direction, designs for licensees and convention booth creation.  Chance was hand-picked by Todd to visit with X-Files creator Chris Carter in Hollywood in order to help finalize designs for McFarlane's popular X-Files toy line.
Observing his son's fascination with sharks, Chance was inspired to create Surf Sharks, which he has launched as a book series, with the first release Surf Sharks: The First Ride now available in all leading book stores in hard cover and online as an eBook via Amazon Kindle and iTunes/iBooks.
I absolutely love the book cover, the storyline, and the illustrations!  This is definitely a great tool to be used in the classroom, at home for your young child, and makes a great gift.  The best reviewer is a child, so I gave the book to my daughter, who immediately was immersed in the book. I read it to her, her brother read it to her, and she loved it.  Not only did my daughter love it, my college aged student loved it, too! He even remarked how he wish there had been a series like that when he was younger!  Each page is so vibrant and draws the young reader in!  The illustrations are fantastic and definitely make the storyline pop that much more!
When I first looked at the book, it reminded me of the cartoon show my sons used to watch: Rocket Power and the movie, Shark Tales.  In this book, the sharks are the kid's surfboards, but in a friendly, non-violent way.  Okay, no PETA!  No animals were harmed in the making of this book!
Within the storyline, children will learn about sharks.  An added bonus were the collector cards, pop up characters, and sticker book.  The only issue I had was the book had only 1 girl in the book, who shows up at the very end of the story.  However, it didn't seem to bother my daughter too much.  She was looking for the girl character, using the collector card, but was okay about it.  Maybe in the future books that are published, more girls will be featured in the storyline.
Aside from the educational facts about the sharks, there is a wonderful storyline about self-acceptance and accepting others regardless of differences.  Overall, it's an excellent book that will make for a great addition to any children's bookshelf!
Wouldn't you want to read this book to your child or give this excellent book to a little one? Great news!  The publisher has offered to give one reader a gift pack:
- A copy of Surf Sharks: The First Ride
- A sticker book
- 32 Surf Shark stickers with fun shark facts on the back
- A set of pop-up collector cards
Giveaway Details: 
1 random winner will be selected to win the gift pack, listed above.  Simply fill out the form and the winner will be notified via email.  The winner will have 24 hours to respond.  If no reply is given, another winner will be chosen.  The winner's email will be sent to the publisher, who will then mail it directly.
Giveaway ends: November 14, 2014
US residents only.
My Review:
As you already know, I am very selective about the Children's books I review.  I only review about 10 a year, so I am particular about the ones I accept for review.
The Title:
I was drawn to this book because of the title.  Doesn't it just have a great ring to it?  Addie B. Strong: I Am So Strong, is the name of this clever and beautiful book.  It's a little girl who is strong, but how is she strong?  Readers find out how she is strong, and how they also can be strong, as they become inspired by Addie and her journey.
The Cover: 
I absolutely love the cover of this book!  A children's book can't just have a great message, it also needs to hold the reader's attention with great illustrations.  However, the cover needs to be eye catching, that a reader will naturally gravitate towards it.  This cover does just that.  It's clever, with it's catchy title, the colors are vibrant, and Addie is absolutely adorable.
The Illustrations/Storyline:
I read this book to my 5 year old daughter, who is the best judge for this book.  She loved the large pages and colorful design.  Addie is a little girl that can be identified as any ethnicity.  She looks like a little girl that readers will identify with, because Addie has a special look that makes her adaptable to any culture.  This is a big issue when choosing books for young readers, because a parent/caretaker wants to find a book that their child can identify with.  After all, the book's title implies that the reader is also strong.
Addie has a simple about her, that readers can draw and make their own.  Her little dress changes with each page turn, and goes with the storyline of that page(s).  My daughter loved looking at the dresses and guessing what each page was about.  She thought it was so cute how Addie has thin arms, yet is quite powerful in each page.  She loved that Addie's size didn't determine her strength and her ability to move mountains and have fun adventures.  I loved that each page wasn't cluttered, told a story, rhymed, and was colorful.
Addie is a carefree little girl, who wants to have what her friends have.  However, with some sound advice from her mom, Addie discovers she has gifts that money can't buy.  The book ends with Addie having a new beginning, which lets readers know that Addie will have more adventures to share with them in the future.
Overall, this is a great book to buy as a gift for young children, ages3-6.  Although, it can be read to younger children, older children may enjoy reading this book to themselves, too.
*This book was provided by the publisher, in exchange for an honest opinion.
Check out these book giveaways!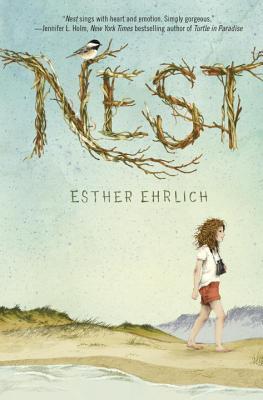 It has been awhile since I've read a Middle Grade/Children's book.  I was drawn to this book because of the synopsis, which you can read by clicking on the book cover.  The book is told through the point of view of Naomi (who is called by her nickname "Chirp).  Chirp is obsessed with birds and loves reading about them, studying them, and locating them by her house.
Chirp is the typical 11 year old girl, who develops a friendship with one of the boys down her street, which she handles delicately because he is known as the school bully.  Her mom, a beautiful dancer, that she strives to please is diagnosed with a disease that in the 70's wasn't as treatable as it is today.  Chirp, her sister (the rebellious teenager), and her father (the psychiatrist).
At first, I didn't feel the book had enough detail about the mom's emotional and physical issues and how it truly impacted the marriage and parent/child relationship.  Why? Well, because I am so used to reading YA and Women's fiction.  Then, I remembered this is for young children, middle school readers, and even high schoolers.  Although, I have a feeling anyone will love this book because Esther truly captures the youthful spirit and hopes/desires of a young little girl, who shows us how she makes sense of what is happening to her family.  Chirp is so innocent, so precious, that you just want to hold her and never let her go.
Young readers will relate to Chirp, love the relationship between her and her sister, understand how she feels about her mom's diagnosis, and enjoy the friendship she develops with Joey.
Older readers will love the innocence Chirp brings, love the nods to the 70's and vinyl records, and have a better appreciation for the way Chirp understands and experiences the family challenges and shifts in the family dynamics.  Most importantly, it will open a window into the eyes of a child and hopefully have families talk more, share more, and learn more from one another.
This is a book of hope, in the midst of tragedy, and is a beautifully written story!
  *This book was provided through NetGalley and the publisher, in exchange for an honest review.  No forms of compensation were given.
Synopsis (from Goodreads):
 Tuke the Specialist Turtle is the story of a young turtle struggling to find his place in one of the most extraordinary places on earth. Ridiculed by his fellow marine creatures for being too small for his shell, an adolescent green sea turtle named Tuke leaves his coral reef home in the waters off Little Cayman in search of a world he hopes will appreciate him. But it isn't until he's befriended by a group of researchers from the Central Caribbean Marine Institute (CCMI) that Tuke begins to understand how important he is to his home – and vice versa. Created by Chowder, Inc. for young readers, Tuke the Specialist Turtle is a story about growth, responsibility and protecting those special places that need our help.
A portion of the proceeds from this sale will go to support the Coral Reef Conservancy and the Central Caribbean Marine Institute (CCMI), Little Cayman Research Centre.
My Review:
Move over, Squirt!  There's a new turtle in the ocean!!  The animation and vivid colors on each page are gorgeous!  I have a 4 year old daughter, and she loved all the pictures, as we talked about the different animals on each page.  The book size is perfect for a classroom teacher to read (since the pages are large), perfect for little and big people, and is quite educational, too.  Aside from the education of showing how animals are tracked so that scientists can learn their travel pattern, etc., it has an excellent moral lesson in the story, too!
Tuke is a small turtle with a large shell.  His water friends make fun of him because of his large shell, which makes him feel like he doesn't fit them.  It isn't until he is "tagged" that he learns he has an important job, and that he is special despite his differences.  I loved the overall message in the book: everyone-no matter how small or large-has a purpose and it doesn't matter what you look like because you are special.
This book is perfect for the young child that loves water, loves animals (especially turtles), teachers/educators, and make a perfect gift!  I love books that contribute to charities and this one does!! Proceeds go to the Coral Reef Conservatory!
I also love the idea of buying this book as a gift with a turtle stuffed animal or tickets to Moody Gardens to see the Aquarium.  This book just makes a perfect gift for any occasion, and it's one that every library should carry and child should have!  It's an excellent, easy to read story, which will keep readers engaged in the story!
If you are a Houstonian or love the Houston Rockets, you will enjoy knowing that Rudy Tomjanovich's daughter, Melissa, is a co-author!!  So, Texas readers, you will definitely want to support this book and its efforts…as we Texans love supporting our local authors!
So, while I wouldn't change anything with the storyline or artwork, I do hope the authors and publisher will consider making Tuke the Specialist Turtle merchandise, and possibly make a short film!  I could definitely see these books being sold at Kemah Boardwalk in Galveston, Moody Gardens, and basically anywhere books are sold!
I really can't rave enough about this book.  Tuke is a really cute little turtle and he reminded me a bit of Nemo (from Finding Nemo) and Mumble (from Happy Feet).  Each of them have a special purpose, and while they are seen as a "misfit", there is something different from the rest of their group that makes them important.
Book will be available July 1, 2013!!
*This book was provided by Chowder, Inc., in exchange for an honest review.  A special thank you to Corinne Casagrande.
Giveaway Details:
The authors were kind enough to offer an autographed book as a giveaway!!
Simply enter you email address in the comment form and answer who you would want to give this book to, and why.
1 winner will randomly be selected.
Giveaway ends July 14, 2013.
Extra Links:
Related articles
Synopsis from LibraryThing:
Sixteen-year-old Juliet Moreau has built a life for herself in London—working as
a maid, attending church on Sundays, and trying not to think about the scandal
that ruined her life. After all, no one ever proved the rumors about her
father's gruesome experiments. But when she learns he is alive and continuing
his work on a remote tropical island, she is determined to find out if the
accusations are true.
Accompanied by her father's handsome young
assistant, Montgomery, and an enigmatic castaway, Edward—both of whom she is
deeply drawn to—Juliet travels to the island, only to discover the depths of her
father's madness: He has experimented on animals so that they resemble, speak,
and behave as humans. And worse, one of the creatures has turned violent and is
killing the island's inhabitants. Torn between horror and scientific curiosity,
Juliet knows she must end her father's dangerous experiments and escape her
jungle prison before it's too late. Yet as the island falls into chaos, she
discovers the extent of her father's genius—and madness—in her own
blood.
Inspired by H. G. Wells's classic "The Island of Dr. Moreau", "The
Madman's Daughter" is a dark and breathless Gothic thriller about the secrets
we'll do anything to know and the truths we'll go to any lengths to protect.
My Review:
This is a very haunting tale, that had me so engrossed in the story and ended with me wanting to know more.  Imagine my surprise and happiness to learn that this is the first book in a trilogy set.  Typically, I don't read series/trilogy books, unless the whole set is available.  Why? Because I hate waiting!! And, now I will have to wait!
The story is based on an older version of The Island of Dr. Moreau, by H.G. Wells.  It was eerie and while I had some ideas as to where the story was going to go, I still loved reading the story and trying to figure out what would happen to Montgomery, Edward, and Juliet, in the end.
There were times I was reminded of the movie, Jurassic Park, with all the animal manipulations and research a crazy mad scientist was inventing.  While it was different on some levels, the premise was the same: inventor designs creation, creation performs to inventor's expectations, inventor gets greedy, creations rebel against inventor.  Sound easy enough, right?  Wrong!!!  While that is the basic premise, don't let that sway you from reading this book! It's a fascinating sci-fi thriller and Megan leaves the reader wanting to read more!!  So, I'm with the rest of those readers, who loved the book….waiting to get a hold of the 2nd book!!
*This book was provided by my local library, through overdrive.com!! I love overdrive.com and that I can download local library books directly onto my reader!
Related articles
Synopsis:
God let Rachel Westing down. For twenty-six years she's done everything by the book; she figures He should have her back. But then she learns her fiancé is cheating on her. Her parents are getting a divorce. And her Christian mentor has a pill addiction. Where is God in all this? Nowhere, as far as Rachel can see. Wounded, bitter, and with a shattered faith, she quits her job and moves across the country to live with Daphne—her childhood best friend whose soul Rachel once thought she was meant to save.
Confident, successful, fun-loving Daphne sets about helping Rachel reinvent herself, and for a while it's exciting. But when another tragedy shakes Rachel to the core, what little bit of self-possession she has left begins to unravel. A true-to-life story that will draw you in and keep you biting your nails until the end.
My Review:
This is a Christian fiction book, definitely geared towards a YA audience.  However, as someone a smidge beyond young adult, I also enjoyed the storyline.  There are quite a few issues Rachel faces and it's through her eyes, we read her struggles and her anger towards God.  I thought this book could definitely help those facing similar issues and how inspite of ourselves, God does not abandon us.  While I would have liked a little more storyline after Daphne's hospitalization and aftermath, the author did a nice wrap up and bring closure to issues Rachel was still faced with.  I highly recommend this book to those who love a great Christian fiction read with some real life issues many people face today.
Related articles
Product Details
Print Length: 355 pages
Page Numbers Source ISBN: 0399254129
Publisher: Speak; 1 edition (March 22, 2011)
Sold by: Penguin Publishing
Language: English
ASIN: B004H4XCTQ
Genre:  Young Adult, Historical
Synopsis:
In 1941, fifteen-year-old Lina is preparing for art school, first dates, and all that summer has to offer. But one night, the Soviet secret police barge violently into her home, deporting her along with her mother and younger brother. They are being sent to Siberia. Lina's father has been separated from the family and sentenced to death in a prison camp. All is lost.
Lina fights for her life, fearless, vowing that if she survives she will honor her family, and the thousands like hers, by documenting their experience in her art and writing. She risks everything to use her art as messages, hoping they will make their way to her father's prison camp to let him know they are still alive.
It is a long and harrowing journey, and it is only their incredible strength, love, and hope that pull Lina and her family through each day. But will love be enough to keep them alive?
Between Shades of Gray is a riveting novel that steals your breath, captures your heart, and reveals the miraculous nature of the human spirit.
My Review:
I remember being in 8th grade and going to my school library.  I was immediately drawn to the book, "The Diary of Anne Frank" because I thought it was fascinating how a diary could be  made into a book.  Yes, I knew absolutely nothing about the book nor Anne Frank and was immediately drawn into the life and struggles of Anne's life.  This book, "Between Shades of Gray" is this generations "The Diary of Anne Frank".
One word.  Unforgettable.  This is a story that I read in 2 days.  Some of the scenes are forever etched in my heart and mind.  Seriously.  There are very few books that leave that huge of an impact on my life and "Shade of Gray" is one of them.  While this is a YA book, as an adult I could appreciate the details and really connected with Lina, a brave and beautiful soul that draws what she sees and feels.  Trying to stay strong for her mother and brother, her sole focus is to reunite with her father, who is at a concentration camp away from their work camp.
As the Soviet's NKVD came into homes to take away families and separate families, kill them, resume their identities and homes, the world was transfixed on the evil Hitler was doing.  Under Stalin's regime, mass genocide was happening to the Baltic people.  Ruta brings the issues and shares the horror these families faced.  I was absolutely captivated and there were many moments I just had to put the book down and grieve.  I cried, I laughed, and my heart ached for Lina and the others who meet Lina along the way.
Through Lina's bravery and perseverance, she documents what she witnesses and experiences as a testament to what they experienced.  While Lina and those around her struggle to survive, this book shows that the heart and spirit of someone cannot be imprisoned.
As a parent, there are many wonderful teaching opportunities for our children.  It is a book that adults and children alike can read and learn about war, stereotypes/discrimination, socialism, and the human spirit.  Above all, it is a book that needs to be read as a reminder of what can happen and to give voice to the millions who died during Stalin's regime.
I highly recommend this book and is a personal favorite of mine!  Everyone should read this book…that is how great it is written and the message is something we all need to hear and learn from.
Memorable Quotes:
"Have you ever wondered what a human life is worth? That morning, my brother's was worth a pocket watch."
"We'd been trying to touch the sky from the bottom of the ocean.  I realized that if we boosted one another, maybe we'd get a little closer."
"Mother told me to feel sorry for the person, that they had been pushed over the edge of their identity."
"I scanned the group. Faces spoke to their future. I saw courage, anger, fear, and confusion. Others were hopeless. They had already given up. Which was I?"
*These are just a few…there are so many!! I just don't want to give too much away and take from your reading experience.  I just hope with reading some of these quotes that it will stir your heart to read this book.
About the Author:
Born and raised in Michigan, Ruta Sepetys is the daughter of a Lithuanian refugee. The nations of Lithuania, Latvia, and Estonia disappeared from maps in 1941 and did not reappear until 1990. As this is a story seldom told, Ruta wanted to give a voice to the hundreds of thousands of people who lost their lives during Stalin's cleansing of the Baltic region. Ruta lives with her family in Tennessee. Between Shades of Gray is her first novel.
Visit the Author:
                            *******
                        Read An Excerpt of "Shades of Gray"
**Confusing one book for another, something quite wonderful has happened!!  People are buying this book and learning and loving "Between Shades of Gray"!  Click here for the article.
Related articles
Product Details
Hardcover: 32 pages
Publisher: InstantPublisher; First edition (December 6, 2010)
ISBN-10: 1604587202
Genre:  Children's Fiction
Synopsis:
This book was originally a song, and inside the back cover, you have a CD of Melanie singing the song. When Melanie would tuck her children into bed at night, she made sure they knew how much they were loved. She told them she loved them more than anything even chocolate! Her children knew she was a chocoholic, so they had no doubt, they knew they were loved! Every child wants to know they are loved, and this book conveys what parents want their children to know in a way that speaks clearly and impressively to the child's mind and heart.
My Review:
I absolutely  love this book!  It starts with a little girl wanting to know how much her mom loves her.  As her mom puts her daughter to sleep, she starts listing all the ways in which she loves her daughter.  I loved that the mother/daughter's illustration could easily be considered Caucasian, Hispanic, Asian, and other ethnicity's that help any child relate to the character in the book.  I also love the ease of the words and the repetition used so that a child can learn the words and after a while recognize them to say join along.  The pictures were very lively, clear to point out, and help the child engage with the story more.  It is a very easy book to read, one that will be enjoyed for many years and easily become a child's favorite story!  As an added bonus, a CD is attached to the book that includes the exact story being sung with music by the author.
P.S. This review was approved by my year old daughter, who not only loves the story, but also likes dancing to the song!
*This book was provided by the publisher in exchange for an honest review.  No money or other forms of compensation were given.
Book Details
Author:  Jessica Park
Genre:      Young Adult, Adult, Contemporary Romance
Print Length: 400 pages
ISBN:  1461085977
Publisher:  CreateSpace (July 27, 2011)
Sold by: Amazon Digital Services
Cost:  $3.99 (e-reader), $13.99 (print copy)
Author's Website:  Flat-Out Love
Book Provided for Review by: Crazy Book Tours
A Quick Reference:
Target Audience:  Mature Teenagers and Adults (of all ages)
Pace of Book:  Steady pace throughout
Writing:  Easy to read
Profanity:  None ( if any, it's very minimal)
Sexual Content:  Heavy petting, nothing too risque'
Violence:  None
Christian Element:  None
My Rating:  An excellent cupcake with sprinkles AND a cherry on top, 5/5
Synopsis:
Flat-Out Love is a warm and witty novel of family love and dysfunction, deep heartache and raw vulnerability, with a bit of mystery and one whopping, knock-you-to-your-knees romance.
It's not what you know–or when you see–that matters. It's about a journey.
Something is seriously off in the Watkins home. And Julie Seagle, college freshman, small-town Ohio transplant, and the newest resident of this Boston house, is determined to get to the bottom of it. When Julie's off-campus housing falls through, her mother's old college roommate, Erin Watkins, invites her to move in. The parents, Erin and Roger, are welcoming, but emotionally distant and academically driven to eccentric extremes. The middle child, Matt, is an MIT tech geek with a sweet side … and the social skills of a spool of USB cable. The youngest, Celeste, is a frighteningly bright but freakishly fastidious 13-year-old who hauls around a life-sized cardboard cutout of her oldest brother almost everywhere she goes.
And there's that oldest brother, Finn: funny, gorgeous, smart, sensitive, almost emotionally available. Geographically? Definitely unavailable. That's because Finn is traveling the world and surfacing only for random Facebook chats, e-mails, and status updates. Before long, through late-night exchanges of disembodied text, he begins to stir something tender and silly and maybe even a little bit sexy in Julie's suddenly lonesome soul.
To Julie, the emotionally scrambled members of the Watkins family add up to something that … well … doesn't quite add up. Not until she forces a buried secret to the surface, eliciting a dramatic confrontation that threatens to tear the fragile Watkins family apart, does she get her answer.
Flat-Out Love comes complete with emails, Facebook status updates, and instant messages.
My Review:
In some ways, this was a modern tale of Mary Poppins, only this family is a bit more tragic.  While Julie is seeking independence from home and moves away to attend college, she moves in with a family friend.  Witnessing firsthand how far independence can push away people, how pain and time do stand still when not dealt with, and that people only see what they want, Julie faces some hard truths and realizes that nothing is ever at it seems.  
I FLAT-OUT LOVE this book, love the characters, and thought the book dealt with issues everyone can resonate with. I cried, I laughed, and overall enjoyed this book! 
I remember when my son had to read Flat Stanley, he had to make a cut-out of himself and his great-grandma took pictures of Flat N doing activities around town.  It was rather cute!  While I don't have a picture of Flat N nearby (it's in a photo album), I do have a picture of my son being a walking Flat-Abe Lincoln!
I could actually picture Celeste carrying her Flat Finn, when I looked at my son's picture.  The family is rather accepting of Flat Finn's place in the family, giving him a place setting at the table and having him lie around the house (literally!).  While everyone is obliging to Celeste and Flat Finn, Julie realizes that he is preventing Celeste from being independent and moving on from whatever it is that is keeping Celeste too attached to Flat Finn.  Helping Celeste with her anxiety and teaching Celeste that it is okay if Flat Finn isn't always around, after all boys are not allowed to go shopping, Celeste learns that it's okay to try new things and that not all change is bad.  Julie does this by slowly changing Flat Finn when she addes hinges to him to help him bend and sit better.  However, as the hinges go on, the family also becomes slowly unhinged.  In the end, the family learns to rely on each on other and help each other move past their grief and pain.
Without singing and flying, Mary Poppins (a.k.a. Julie) brings happiness to the family, has them confront the inevitable, and finds a little love along the way, too.   Julie deals with the absence of her father by making excuses, as does the Watkins' family with Finn's absence.  Traveling to different areas of the world, Finn stays connected with his family and Julie through Facebook.  The Facebook statuses of Matt (Finn's brother), Julie, and Finn are quite funny and set the tone for each chapter.  
Jessica Park has written a beautiful storyline about love, loss, forgiveness, and letting go.  Some may think Julie saved this family, but I think they saved each other and gave Julie also a sense of family and belonging.  In the end, don't we all want love despite our own quirkiness and nuisances?  I love that Jessica Park addresses heavy topics without the storyline being too heavy and bogged down, as well as letting Julie experience love without the hot and steamy sex that is found in YA books.  I appreciate that and appreciate that smart girls and smart boys can also find love amidst fractions and formulas, too! 
I highly recommend this book!!  I also want to give a special thanks to Lori for not giving up on me reading this book in a format my reader could handle and for making sure I got this book in my  hands!!!  She also helped proofread this book!! 
Quotes I loved:
"Normal people can become very annoying if put in annoying situations." (p. 36)
" There wasn't anything she could do to fix this- she could put hinges on Flat Finn, but there no hinges for grief and deception."  (360)
*This book was provided by Crazy Book Tours as part of a virtual blog tour for Flat-Out Love.  No monetary or other forms of compensation were given.
Author & Book Information:
Jessica Park is the author of FLAT-OUT LOVE, the young adult novel RELATIVELY FAMOUS, five Gourmet Girl mysteries (written as Jessica Conant-Park) and the e-shorts FACEBOOKING RICK SPRINGFIELD and WHAT THE KID SAYS (Parts 1 & 2). She grew up in the Boston area and then went to Macalester College in frigid St. Paul, Minnesota. During her freshman year, there was a blizzard on Halloween, and she decided that she was not cut out for such torture. So she moved back to the east coast where, she'd forgotten, it still snows. Oops. She now lives in New Hampshire with her husband, son, bananas dog named Fritzy, and two selfish cats. When not writing, she is probably on Facebook , pining over 80s rock stars, or engaging in "Glee" activities. Or some combination of the three. Probably with a coffee in hand.
Jessica loves to hear from readers and does her best to get back to everyone who writes her! You can e-mail her HERE. Tell her about your ex-boyfriend who was a font nerd. Or send pictures of awesome Flat People on adventures. (You get bonus points for this. Possibly some sort of award, too.) Stories of online romance. Apartment rental disasters. Skydiving experiences… Whatever you want.
And like any normal person, she has an online addiction, so you can find her on FACEBOOK, GOODREADS, TWITTER, and blogging at What the Kid Says about her kooky conversations with her son. Her young adult book, RELATIVELY FAMOUS, has its own website (greedy book!), so stop by for more inf
Virtual Blog Tour with Crazy Book Tours Information:
10/3/2011 – Practical Frugality – http://practicalfrugality.blogspot.com
10/4/2011 – Colloquium – http://www.jhsiess.com
10/5/2011 – Reader Girls – http://readergirls.blogspot.com
10/6/2011 – Kritter's Ramblings – http://www.krittersramblings.com
10/7/2011 – Reviews by Molly – http://reviewsbymolly.blogspot.com
10/8/2011 – Laurie Here Reading and Writing Reviews – http://www.lauriehere.blogspot.com
10/9/2011 – WV Stitcher – http://kittycrochettwo.blogspot.com
10/10/2011 – A Bookish Affair – http://abookishaffair.blogspot.com/
10/11/2011 – the bookish mama – http://iam-bookish.blogspot.com
10/12/2011 – Books in the Burbs – http://www.booksintheburbs.com
10/13/2011 – The Many Thoughts of a Reader – http://hotpinkvixen.blogspot.com
10/14/2011 – Proud Book Nerd: http://www.proudbooknerd.com                                                                                                 
10/15/2011 – Hippes Beauty and Books OH MY -http://www.hippiesbeautyandbooksohmy.com/                               
10/16/2011 – StephTheBookworm – http://stephthebookworm.blogspot.com                                                                        
10/17/2011 – A Cozy Reader's Corner – http://acozyreaderscorner.blogspot.com                                                                   
10/18/2011 – Authors Book Corner – http://www.AuthorsBookCorner.blogspot.com             
 10/19/2011 – Amusing Reviews – http://amusingreviews.blogspot.com
Related articles