Historical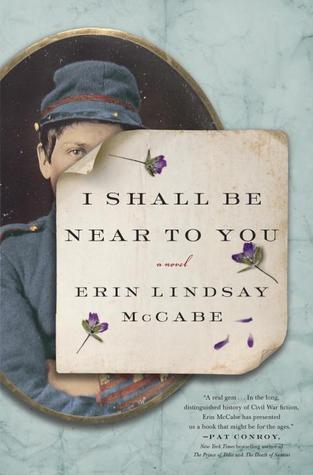 My Review:
First, I absolutely love the title and book cover.  I understand there is another book cover, but the one I have is the cover I have posted up top.  The title sends chills down my spine, now as I reflect back on the love between Rosetta and her husband, Jeremiah.  The cover is a depiction of Rosetta (and any other female solider disguised as a man).  I have to admit, I don't really enjoy reading about war.  I already know that there will be blood, gore, death, and family separation…and it all just makes me sad.  However, when I read the synopsis, I knew this book was an exception.  I'm so glad that I did read this book!
Based on a compilation of true stories, Erin brings to life the characters of Rosetta (Ross), Jeremiah, and the troops they fight with.  During the Civil War, I was shocked that there were many soliders (disguised as men), who fought in the war.  I realize I may be in the minority, but again-I'm not a war book reader, however it wasn't until this book that I learned about the brave women-who fought alongside brave, young men, too.  Back then, physicals weren't given and it was just your word and a signature that allowed you to join up for war.  Before the era of social media and internet, soldiers didn't have ways of delivering and receiving mail often from their loved ones.  So, there were months before a letter was received.  Erin is so detailed in sharing more about the life of a solider, during a time when communication was limited, resources were scarce, and the unknown was their greatest challenge.
Despite all the war details in the book, Erin weaves a beautiful love story, in the midst of a very brutal, bloody, and horrific war.  These were soldiers on the battle front, who had to walk into the line of fire and see their comrades blown to bits, injured, and even had to bury those who were killed.  I can't imagine the PTSD all these soldiers experienced!!!
I love the character: Will!!  He is also a solider, who has a "secret", and shares it with Ross.  I love their relationship as friends, and the way they treated each other as equals.  Ross is one tough woman and I love the way her character is portrayed.  She is tough on the battlefield, is a loyal friend to her comrades, and is a devoted wife to her husband.
There are so many layers to this book: the role of women, the issues of battle, family issues, death, and friendships.  It's an excellent book to read!  While there is some subject matter that readers may be concerned about (the details of a horrific war, homosexuality (only lightly discussed), some sexual implied scenes), it is relevant to the storyline, and is not graphic (besides the war).  None of those issues should dissuade a reader from buying and reading this book. I absolutely loved this book!  If you do read it, grab some tissue…there are some tearjerker moments!
*This book was provided by Blogging for Books, in exchange for an honest review.
My Review:
First, of all-I absolutely loved the title and cover of this book!  I'm a huge fan of artwork, and when it represents the storyline so perfectly-it immediately grabs my interest!
In the beginning, Betsy is just a "typewriter girl".  Typing away, with all the other women in a factory.  It reminded me of the stories my MIL has told me, when she lived in Mexico and trained as a receptionist.  Every day, she had to wear heels, a little hat, black skirt with a white blouse, and gloves…just like Betsy (minus the hat).  It was all about appearance, as much as it was work ethic, so I was instantly able to picture the factory that Betsy worked in- long hours, little pay, and no recognition.  To this day, she still remembers how to write short hand!
I loved the book from the start.  The setting is during a time when women were working, but really just "staying busy", until they are married and have children.  Betsy Dobson is the girl that breaks all the rules, finds her way amongst a male dominated world, and rises to the top because of hard work and sheer determination.  Betsy had a canary, that she takes with her everywhere. I cringed every time she called his name, "Thief", but in some way it seemed quite fitting.  While Betsy isn't a thief, she definitely changes her life, her story, to get a job that will hopefully change her future because her past is a place she doesn't want to revisit again.  In her past, she had to give so much of herself, that in her future- she is not willing to give any of herself that she doesn't want to.  It's on her terms, this time.
What was most interesting, is that Alison Atlee writes this story from the Victorian era, but aside from the dresses and formal wear- Alison peels away the curtain and shows the gritty side to that time period with the language, the complex characters who are trying to make a better life, and fit in during a time when appearances were everything.
An interesting note, is that Alison creates a new place: Idensea (although I kept reading it as Indonesia), reminded me of the Grand Hotel (from the movie, Somewhere in Time).  The magical feel of the place, the different activities, and big events…just made me want to go there!
An excellent book with complex characters, who are misfits, trying to find their place and move up in their world!
*Thank you to HFVBT for providing me the opportunity to read this book, in exchange for an honest review.
About the Author
Alison Atlee spent her childhood re-enacting Little Women and trying to fashion nineteenth century wardrobes for her Barbie dolls. Happily, these activities turned out to be good preparation for writing historical novels. She now lives in Kentucky.
For more information please visit Alison Atlee's website. You can also connect with her on Facebook, Twitter, Google+, Goodreads and Pinterest.
The Typewriter Girl Blog Tour & Book Blast Schedule
Monday, August 4
Review at Peeking Between the Pages (Audio Book)
Book Blast at Mina's Bookshelf
Book Blast at Princess of Eboli
Book Blast at Literary Chanteuse
Book Blast at What Is That Book About
Tuesday, August 5
Review at A Bibliotaph's Reviews (Print)
Book Blast at So Many Books, So Little Time
Wednesday, August 6
Book Blast at Let Them Read Books
Thursday, August 7
Book Blast at Mari Reads
Book Blast at Book Lovers Paradise
Friday, August 8
Book Blast at Book Blast Central
Saturday, August 9
Book Blast at Caroline Wilson Writes
Sunday, August 10
Book Blast at Book Nerd
Monday, August 11
Review at Just One More Chapter (Audio Book)
Book Blast at Gobs and Gobs of Books
Tuesday, August 12
Book Blast at Queen of All She Reads
Wednesday, August 13
Review at Historical Tapestry (Audio Book)
Book Blast at The Lit Bitch
Book Blast at CelticLady's Reviews
Thursday, August 14
Review at A Bookish Affair (Print)
Guest Post at Historical Tapestry
Friday, August 15
Review at Brooke Blogs (Audio Book)
Guest Post at A Bookish Affair
Saturday, August 16
Book Blast at Broken Teepee
Sunday, August 17
Interview at Closed the Cover
Monday, August 18
Review at The Maiden's Court (Audio Book)
Tuesday, August 19
Book Blast at Layered Pages
Book Blast at Always with a Book
Wednesday, August 20
Book Blast at Literary, Etc.
Thursday, August 21
Book Blast at Bibliotica
Friday, August 22
Review at Bibliophilia, Please (Audio Book)
Saturday, August 23
Book Blast at Reading Lark
Book Blast at Ageless Pages Reviews
Sunday, August 24
Book Blast at Passages to the Past
Monday, August 25
Review at Flashlight Commentary (Audio Book)
Book Blast at Historical Fiction Connection
Tuesday, August 26
Interview at Flashlight Commentary
Wednesday, August 27
Book Blast at Susan Heim on Writing
Thursday, August 28
Review at Luxury Reading (Print)
Review at The True Book Addict (Audio Book)
Review at Jorie Loves a Story (Print)
Friday, August 29
Interview at Jorie Loves a Story
Review at Books in the Burbs (Print)
The Typewriter Girl Swag Giveaway
One copy of The Typewriter Girl (Audio Book or Print)
Set of earbuds in a cute typewriter print pouch
A Typewriter Girl Happily-Ever-After t-shirt (features last lines from famous novels)
A vintage style postcard "from" Idensea, the setting of The Typewriter Girl
A "dream wildly" ribbon bookmark with typewriter key charms
To enter, please click on this link.
Giveaway is open to residents in the US, Canada, and the UK.
Giveaway ends at 11:59pm on August 29th. You must be 18 or older to enter.
Winner will be chosen via Rafflecopter on August 30th and notified via email.
Winner has 48 hours to claim prize or new winner is chosen.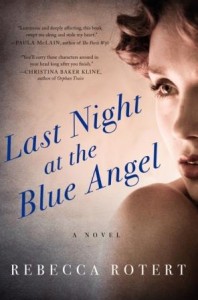 Reading this novel, I could imagine break out female actresses and singers, who are single moms and travel with their child(ren).  This story details the struggles and daily challenges Naomi faces to become a star, even at the expense of her daughter, Sophia.
Sophia is not your average little girl.  Of course, she is also living on the road, living with different people, and has a different perspective on life.  She is an observer, and journals words/thoughts/ideas in her two little notebooks.  While she doesn't have a father in her life, Jim (Naomi's manager) assumes that role and becomes a father figure to Sophia-who she looks to for support.
During a time of racism, sexual revolution, and the challenges of being a single mom, Naomi's life is revealed through the eyes of her daughter, Sophia.  There are some lesbian moments in the book, although it is not explicit.  Nor does the author go into much detail about that part of Naomi's life.  It's an interesting tale and a cautionary one, because sometimes to gain fame, it means to lose those you love most.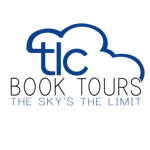 About Rebecca Rotert: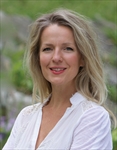 Rebecca Rotert received an M.A. in Literature from Hollins College, where she was the recipient of the Academy of American Poets prize. Her poetry and essays have appeared in a range of magazines and journals. She's an experienced singer and songwriter, who has performed with several bands, and a teacher with the Nebraska Writers Collective. She lives in Omaha, Nebraska. This is her first novel.
Follow Rebecca on Twitter: @RebeccaRotert.
Rebecca's Tour Stops
Tuesday, July 1st: Drey's Library
Thursday, July 3rd: Kritters Ramblings
Friday, July 4th: Sweet Southern Home
Monday, July 7th: Book-alicious Mama
Tuesday, July 8th: Books in the Burbs
Thursday, July 10th: Books à la Mode
Monday, July 14th: Becca Rowan
Tuesday, July 15th: BookNAround
Wednesday, July 16th: Olduvai Reads
Thursday, July 17th: Svetlana's Reads and Views
TBD: The Written World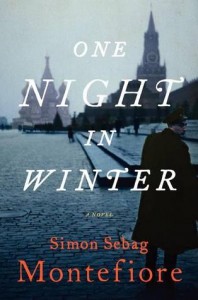 Publisher: HarperCollins
Publication Date:  May 6, 2014
Genre: Historical Fiction
Pages: 480
ISBN:  0062291882
Format:  Paperback
Source:  TLC Book Tours & Publisher
Synopsis:
The acclaimed novelist and prizewinning historian Simon Sebag Montefiore explores the consequences of forbidden love in this heartbreaking epic, inspired by a true story that unfolds in Stalin's Russia during the bleak days after World War II.
A jubilant Moscow is celebrating the Soviet Union's victory over Hitler when gunshots ring out though the city's crowded streets. In the shadow of the Kremlin, a teenage boy and girl are found dead. But this is no ordinary tragedy, because these are no ordinary teenagers. As the children of high-ranking Soviet officials, they inhabit a rarefied world that revolves around the exclusive Josef Stalin Commune School 801. The school, which Stalin's own children attended, is an enclave of privilege—but, as the deaths reveal, one that hides a wealth of secrets. Were these deaths an accident, a suicide pact . . . or murder?
Certain that a deeper conspiracy is afoot, Stalin launches a ruthless investigation. In what comes to be known as the Children's Case, youths from all over Moscow are arrested by state security services and brought to the infamous interrogation rooms of the Lubyanka, where they are forced to testify against their friends and their families. Among the casualties of these betrayals are two pairs of illicit lovers, who find themselves trapped at the center of Stalin's witch hunt. As the Children's Case follows its increasingly terrifying course, these couples discover that the decision to follow one's heart comes at a terrible price.
A haunting evocation of a time and place in which the state colluded to corrupt and destroy every dream, One Night in Winter is infused with the desperate intrigue of a political thriller. The eminent historian Simon Sebag Montefiore weaves fact and fiction into a richly compelling saga of sacrifice and survival, populated by real figures from the past. But within the darkness shines a deeply human love story, one that transcends its moment as it masterfully explores our capacity for loyalty and forgiveness.
I first have to mention, how fitting writing this review is, today.  Today, is Memorial Day, an important date that Americans celebrate and honor the American soldiers who have fought bravely and lost their lives doing so, for our freedom and those of others.
One Night in Winter is the sequel to Sashenka, however is a book that can stand on it's own.  The first scene that takes place, reminded me of a couple of fateful scenes in Romeo and Juliet, all rolled into one.  It's the end of World War II, Stalin is in control of his country, and like any narcisstic leader-still demands the loyalty of the people.
Centered around young teens, who many are children of leaders in the political party, movie stars/entertainers, and fierce supporters of Stalin's regime.  However, what became one tragic story, turns into a twisted and demented opportunity for Stalin to use this situation to his favor: put children against parents, parents against each other, and everyone's loyalty is questioned.
This is a profound book that will have many crying, angry, sad, and think of this book for many days and years to come.  Simon is a gifted and talented author, who can write something so tragic and yet in the midst of it, give the reader hope, show the beauty in a time when things were bleak, and teach people what can happen when too much control is given to one person.  This is a fantastic story that would be wonderful for any high school or college course studying history, world events, character analyses, and would certainly make for an awesome book club pick!! The discussions would be endless for sure!
It's a long read, but every page is worth it.  A great book to add to any TBR list for sure!
About Simon Sebag Montefiore
Simon Sebag Montefiore's bestselling books are published in more than forty languages. A fellow of the Royal Society of Literature, he is the author of the critically acclaimed novel Sashenka. As a historian, his works include Jerusalem: The Biography, Stalin: The Court of the Red Tsar, and Young Stalin, which was awarded the Los Angeles Times Book Prize for Biography, the Costa Biography Prize (UK), and Le Grand Prix de Biographie Politique (France).
Find out more about Simon at his website and connect with him on Facebook.
Simon's Tour Stops
Wednesday, May 7th: Man of La Book
Monday, May 12th: 5 Minutes For Books
Tuesday, May 13th: Ace and Hoser Blook
Wednesday, May 14th: Dwell in Possibility
Thursday, May 15th: No More Grumpy Bookseller
Tuesday, May 20th: More Than Just Magic
Wednesday, May 21st: Read Lately
Thursday, May 22nd: Svetlana's Reads and Views
Thursday, May 22nd: Walking With Nora
Monday, May 26th: Book-alicious Mama
Monday, May 26th: Books in the Burbs
Tuesday, May 27th: Bookfoolery and Babble
Wednesday, May 28th: The House of the Seven Tails
Monday, June 2nd: The Written World
Tuesday, June 3rd: Ageless Pages Reviews
Thursday, June 5th: Read. Write. Repeat.
TBD: Bibliophilia, Please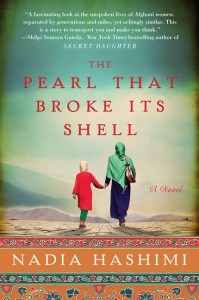 Hardcover: 464 pages
Publisher: William Morrow (May 6, 2014)
Language: English
ISBN-10: 0062244752
Genre:  Historical Fiction, Contemporary Literature
Source:  TLC Book Tours & Publisher
Format:  Paperback
Synopsis:
A luminous and unforgettable tale of two women, destiny, and identity in Afghanistan

Kabul, 2007: The Taliban rules the streets. With a drug-addicted father and no brothers, Rahima and her sisters can rarely leave the house or attend school. Their only hope lies in the ancient Afghan custom of bacha posh, which allows young Rahima to dress and be treated as a son until she is of marriageable age. As a boy, she has the kind of freedom that was previously unimaginable . . . freedom that will transform her forever.

But Rahima is not the first in her family to adopt this unusual custom. A century earlier, her great-great-grandmother Shekiba, left orphaned by an epidemic, saved herself and built a new life in the same way—the change took her on a journey from the deprivation of life in a rural village to the opulence of a king's palace in the bustling metropolis of Kabul.

Crisscrossing in time, The Pearl That Broke Its Shell interweaves the stories of these two remarkable women who are separated by a century but share the same courage and dreams. What will happen once Rahima is old enough to marry? How long can Shekiba pass as a man? And if Rahima cannot adapt to life as a bride, how will she survive?
The cover is stunning, absolutely beautiful!  I love the title and felt that it went well with the theme of the book.  If readers are aware of the traditional Muslim gender roles, in the Middle East, then this book shouldn't be too much of a shock.  There were many times that my heart ached over the way girls were treated vs. boys, the family expectations of women and multiple wives, the devaluation of a woman and the importance of birthing sons, and the inability to walk outside their home without men/boys attacking or harming them.  While the religious culture is vastly different from that promotes gender equality, it is a story that needs to be told and highlighted to understand the themes in the storyline.
Nadia writes so beautifully and shifts between the past and present flawlessly.   Shekiba's story is one that is filled with sorrow, sadness, but also has glimmers of hope and new beginnings.  Her story read almost like a folktale, that can be passed down from generation to generation for young girls to be inspired and create change.  I was so engrossed with Shekiba's tale that it was hard to switch mentally to Rahima's storyline.  However, both stories switched back and forth seamlessly.
Rahima is a little girl, who experiences both sides of the gender norms: as a boy and girl.  As a girl, she experiences being bullied by the boys her age, the inability to walk to school safely, having to wear her burqua, the disappointment she sees in her father's eyes, etc.  As a boy, she experiences many freedoms of going to school without harassment, going to the story and bargaining/buying goods, having the time to socialize and play after school and not prepare meals, and the approval she gets from her father.
Rahima lives in a household where the country is changing, having to see her father leave for bouts at a time, and have him return to a drunken/drugged stupor.  She also hears the talks amongst the family in her house and their thoughts on family, politics/country, and the "girl talk" women have.
This is a long book.  It took me awhile to read, simply because it was so mesmerizing to learn and read about the culture in Afghanistan, the changing country, and how two families are impacted with gender roles, religion, and political climate change.  It's a beautiful book and one that will easily be compared to Khaled Hosseini and his lyrical style of writing, in a practical format, that people of all backgrounds will enjoy, cry, rejoice, and remember for a long time.
About Nadia Hashimi
Nadia Hashimi's parents left Afghanistan in the 1970s, before the Soviet invasion. In 2002, Hashimi visited Afghanistan for the first time. She lives with her family in suburban Washington, D.C., where she works as a pediatrician.
Find out more about Nadia at her website, connect with her on Facebook, and follow her on Twitter.
Nadia's Tour Stops
Wednesday, May 7th: The Gilmore Guide to Books
Thursday, May 8th: Lit and Life
Friday, May 9th: Books in the Burbs
Monday, May 12th: Svetlana's Reads and Views
Monday, May 12th: A Bookish Affair
Tuesday, May 13th: Drey's Library
Wednesday, May 14th: Snowdrop Dreams of Books
Thursday, May 15th: West Metro Mommy
Wednesday, May 21st: Peeking Between the Pages
Thursday, May 22nd: Time 2 Read
Monday, May 26th: BoundbyWords
Synopsis:
On a cold night in 1692, two young girls are caught up in the divining games of a slave woman-and then begin to act very strangely when the game goes wrong. Suddenly, Salem Village is turned upside down as everyone fears that witches may be involved. Six months later, as news of the girls' strange behavior becomes known, fear and suspicion overwhelm a nearby farming community, pitting neighbors against neighbors and turning friends into enemies. When Rebecca Eames makes one careless utterance during a verbal attack on her family, she is falsely accused of witchcraft. After her fate is decided by three magistrates, Rebecca must endure a prison sentence during which she and her fellow captives have no choice but to valiantly struggle to find humanity and camaraderie among dire conditions. In this novel based on a true story, a woman wrongly imprisoned during the seventeenth-century witchcraft trials comes full circle where she must determine if she can somehow resume her life, despite all she has endured.
I have always been fascinated with the Salem Witch Trials, because there is a plethora of information out there about the different areas, the way in which the trials occurred, and how out of control the whole issue became.  I read a book about the trials in high school, saw the movie, The Crucibles (remember Winona?), and read a lot about it in history class, while in college.
I was intrigued by the book, because it is based on the story of Rebecca Eames, written from her granddaughter (9th generation).  While there is not a lot of new information gathered from the trials, Penni Jo does a fantastic job of sharing the story of her grandmother, while also bringing in what happened to the townspeople, those in prison, and the family.  It's a quick read, but does give a great glimpse into the life of Rebecca Eames and how incredibly courageous and strong she was, in spite of the accusations and shunning.  She is a remarkable woman and it is wonderful that Penni Jo shared this story with her readers.
Overall, it's a good book that will certainly be a read for those who love the history of the trials and wants a deeper insight into the Eames family and those also accused.
*A huge thanks to HFVBT for giving me the opportunity to read this book for review.  No forms of compensation were given.
About the Author
Peni Renner is the author of "Puritan Witch: The Redemption of Rebecca Eames", an award-winning historical novel based on the true-life account of Peni's 9th great
grandmother. The book is Renner's first published work, and follows Eames' life and struggles in 1692 Massachussetts during the Salem Witchcraft Trials.
Writing historical fiction has always been a lifelong dream of mine. I was discouraged for many years after receiving multiple rejection slips, and turned to other creative outlets like crocheting, quilting and cross-stitch for many years. Then I met a 3rd cousin of mine online who is also into geneology and history. She told me we shared a common ancestor who was involved in the Salem Witchcraft Hysteria of 1692, and her story had never been told. My love of writing was rekindled and I began to research this ancestor, Rebecca Blake Eames. In August of 2012 I had the privilege of visiting her grave in Boxford, Massachusetts.
After months and months of research, writing, rewriting and revising, Puritan Witch came into being, featuring a lovely sketch done by my sister-in-law, Jane Sisk.
I have several other story ideas I am working on at the moment, all pertaining to interesting ancestors my 3rd cousin has introduced me to.
For more information please visit the Puritan Witch Facebook Page. You can also follow Peni Jo Renner on Twitter.
Virtual Tour & Book Blast Schedule
Monday, April 28
Book Blast at Broken Teepee
Book Blast at Our Wolves Den
Tuesday, April 29
Book Blast at The Lit Bitch
Book Blast at A Book Geek
Book Blast at The Musings of ALMYBNENR
Book Blast at Literary Chanteuse
Wednesday, April 30
Review & Giveaway at Closed the Cover
Thursday, May 1
Book Blast at Historical Fiction Obsession
Friday, May 2
Book Blast at Caroline Wilson Writes
Saturday, May 3
Book Blast at Griperang's Bookmarks
Sunday, May 4
Book Blast at I'd Rather Be Reading
Monday, May 5
Book Blast at Kincavel Korner
Tuesday, May 6
Review at Just One More Chapter
Wednesday, May 7
Review at Books in the Burbs
Book Blast at Kelsey's Book Corner
Thursday, May 8
Book Blast at Curling Up with a Good Book
Friday, May 9
Spotlight & Giveaway at Passages to the Past
Book Blast at Carpe Diem
Monday, May 12
Interview at Flashlight Commentary
Book Blast at West Metro Mommy
Tuesday, May 13
Review at Oh, For the Hook of a Book
Book Blast at Let Them Read Books
Wednesday, May 14
Interview at Oh, For the Hook of a Book
Book Blast at Historical Tapestry
Thursday, May 15
Review at A Bibliotaph's Reviews
Review at Impressions in Ink
Friday, May 16
Book Blast at Historical Fiction Connection
Monday, May 19
Review at Book Lovers Paradise
Tuesday, May 20
Review at 100 Pages a Day
Book Blast at The Maiden's Court
Wednesday, May 21
Book Blast at So Many Books, So Little Time
Thursday, May 22
Guest Post at Bibliophilic Book Blog
Friday, May 23
Review at Svetlana's Reads and Views
Book Blast at The Mad Reviewer
Book Blast at Reviews by Molly
Saturday, May 24
Book Blast at Book Nerd
Monday, May 26
Review at History From a Woman's Perspective
Tuesday, May 27
Review at WTF Are You Reading?
Guest Post at Layered Pages
Wednesday, May 28
Book Blast at CelticLady's Reviews
Friday, May 30
Review & Giveaway at The True Book Addict
Monday, June 2
Review & Giveaway at Peeking Between the Pages
Book Blast at To Read or Not to Read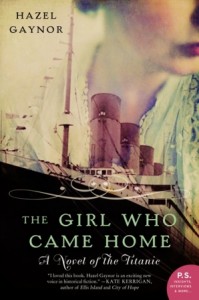 Publisher:  William Morrow
Publication Date:  April 1, 2014
Genre:  Historical Fiction
Source:  TLC Book Tours
Format:  Paperback
Pages:  384
Synopsis:
a lifetime for a young Irish woman. . . .
Ireland, 1912 . . .
Fourteen members of a small village set sail on RMS Titanic, hoping to find a better life in America. For seventeen-year-old Maggie Murphy, the journey is bittersweet. Though her future lies in an unknown new place, her heart remains in Ireland with Séamus, the sweetheart she left behind. When disaster strikes, Maggie is one of the few passengers in steerage to survive. Waking up alone in a New York hospital, she vows never to speak of the terror and panic of that fateful night again.
Chicago, 1982 . . .
Adrift after the death of her father, Grace Butler struggles to decide what comes next. When her great-grandmother Maggie shares the painful secret about Titanic that she's harbored for almost a lifetime, the revelation gives Grace new direction—and leads both her and Maggie to unexpected reunions with those they thought lost long ago.
Inspired by true events, The Girl Who Came Home poignantly blends fact and fiction to explore the Titanic tragedy's impact and its lasting repercussions on survivors and their descendants.
This is such a beautiful, yet tragic love story.  Hazel Gaynor is a gifted author, as she can weave fiction with fact, and even when we all know the outcome of the Titanic, she has us wanting to continue reading!  The Titanic has always had a mysterious, elegant, and somber beauty about it.  It's the ship that brought the world together, and still does to this day.  With so many books written about the Titanic, Hazel dives into a storyline that has not been told: those left behind.  This book is definitely character driven, and the storyline is like a delicious stew on a cold day!!  It takes time to develop, but to rush it, is to lose the magic that this book contains.
The story is told through different viewpoints, which adds dimension to the characters and makes the plot even more rich and complex.  Maggie and Seamus' love for one another, with love letters placed perfectly between the storyline, creates its own story-in a way.  While history shows that the Titanic did sink, Hazel is able to bring to life the beauty of the ship, the people onboard and the dreams they had, and the families and friends on land-left behind to figure out what happened and how to move on.
While I was given the paperback for review, I also purchased this book on my Nook.  It is not often that I buy a book I am already reviewing, but this one is a book that I want-for perhaps another day-when I want to revisit the wonderful tales and high hopes of Maggie, her friends, and those who embarked on an adventure, aboard the Titanic.  Buy the book!  It's a keeper!!
*A huge thank-you to TLC Book Tours, and the publisher, for giving me an opportunity to read and review this book!
Hazel's Tour Stops
Tuesday, April 1st: Reflections of a Bookaholic
Tuesday, April 1st: Historical Tapestry (guest post)
Thursday, April 3rd: Kritters Ramblings
Monday, April 7th: Ladybug Literature
Tuesday, April 8th: No More Grumpy Bookseller
Wednesday, April 9th: Tiffany's Bookshelf
Thursday, April 10th: Book-alicious Mama
Monday, April 14th: The Avid Reader
Tuesday, April 15th: Bibliophilia, Please
Wednesday, April 16th: Jenn's Bookshelves
Thursday, April 17th: Read. Write. Repeat.
Monday, April 21st: Svetlana's Reads and Views
Tuesday, April 29th: Mel's Shelves
Friday, May 2nd: Books in the Burbs
Thursday, May 8th: My Bookshelf
TBD: Little Lovely Books 
TBD: Peppermint PhD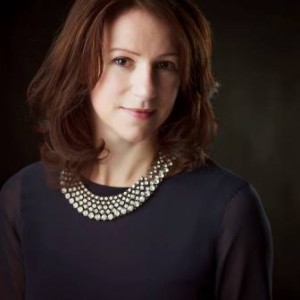 About the Author:
Hazel Gaynor is an author and freelance writer in Ireland and the U.K. and was the recipient of the Cecil Day Lewis Award for Emerging Writers in 2012. Originally from North Yorkshire, England, she now lives in Ireland with her husband, two young children, and an accident-prone cat.
Connect with Hazel on Facebook.
Genre:  Historical Fiction
Publisher: St. Martin's Griffin
Released: March 18, 2014
Format: Kindle
Pages:  320
Source:  HFVBT & Publisher
Synopsis:
Mistress Mary Shelton is Queen Elizabeth's favorite ward, enjoying every privilege the position affords. The queen loves Mary like a daughter, and, like any good mother, she wants her to make a powerful match. The most likely prospect: Edward de Vere, Earl of Oxford. But while Oxford seems to be everything the queen admires: clever, polished and wealthy, Mary knows him to be lecherous, cruel, and full of treachery. No matter how hard the queen tries to push her into his arms, Mary refuses.
Instead, Mary falls in love with a man who is completely unsuitable. Sir John Skydemore is a minor knight with little money, a widower with five children. Worst of all, he's a Catholic at a time when Catholic plots against Elizabeth are rampant. The queen forbids Mary to wed the man she loves. When the young woman, who is the queen's own flesh and blood, defies her, the couple finds their very lives in danger as Elizabeth's wrath knows no bounds.
My Review:
Two words: BLOWN AWAY!  First of all, I absolutely love the book cover.  It is the perfect illustration of Mary and Queen Elizabeth's relationship: Mary was often in her shadow, as she should be, however the heart always has another direction it wants to go!
Before I started the story, the author writes a little bit of a prologue. I am in awe of Anne's courage, fighting spirit as she battled cancer, and that she was able to write this book in the midst of her own struggle.  Also, she is a descendent from Queen Elizabeth's lineage, which makes this story even more fascinating for the readers, as I am sure it was for her when she researched the people in her book.
While I have read a lot of historical fiction novels about Queen Elizabeth I, and even saw the movies, this book sheds light on another side to the Queen.  In this book, readers will see a vulnerability that other books may not show.  While she is Queen of England and being courted by suitors, she manages to make time for her beloved Mary.  Queen Elizabeth also experiences the heartache of loving her "Sweet Robin", Robert Dudley, who she can never marry.  Robin is also like a father or dear uncle to Mary, who she looks to for guidance and favor with the Queen during a moment most needed.
Mary is a young woman, who is quite similar to Queen Elizabeth.  Unlike the other maidens, she maintains her "virtue" with the other courtiers and does believe in love, rather than fortune.  She has an opportunity to marry for fortune, but chooses not to marry the Earl of Oxford, which Queen Elizabeth supports.
Throughout the story, readers see what court is like, how Queen Elizabeth handles issues with other countries, Catholics vs. Protestants, as well as the Queen Mary of Scots and the Duke of Norfolk.  It was quite interesting to see how Queen Elizabeth handled all these pressures, dealt with the people in her court, and maintain the relationships she had with her maidens.
Mary has her own challenges of falling in love with a Catholic widowed father of 5 and pleasing the Queen.  I was stunned…just stunned with the way the events unfolded at the end and saddened by Mary's relationship with Sir John and how their story ends.
This is an incredible book, one that many will love! If you love historical fiction, Tudor history, interested in another aspect of Queen Elizabeth's history, young love, and just want a great read-then this book is it!  Anne does a remarkable job with keeping the book focused more on the characters and their struggles, rather than just get bogged down with historical facts.  It's a beautiful story and one that is now an absolute favorite of mine!
*A huge thanks to HFVBT for allowing me the opportunity to join this tour!
About the Author
Anne Clinard Barnhill has been writing or dreaming of writing for most of her life. For the past twenty years, she has published articles, book and theater reviews, poetry, and short stories. Her first book, AT HOME IN THE LAND OF OZ, recalls what it was like growing up with an autistic sister. Her work has won various awards and grants. Barnhill holds an M.F.A. in Creative Writing from the University of North Carolina at Wilmington. Besides writing, Barnhill also enjoys teaching, conducting writing workshops, and facilitating seminars to enhance creativity. She loves spending time with her three grown sons and their families. For fun, she and her husband of thirty years, Frank, take long walks and play bridge. In rare moments, they dance.
For more information, please visit Anne Clinard Barnhill's website. You can also find her on Facebook and Twitter.
Virtual Book Tour Schedule
Monday, March 10
Review at Words and Peace
Review & Giveaway at Peeking Between the Pages
Wednesday, March 12
Review at A Chick Who Reads
Review at CelticLady's Reviews
Thursday, March 13
Review at Book Lovers Paradise
Friday, March 14
Review at The Lit Bitch
Monday, March 17
Feature & Giveaway at Passages to the Past
Tuesday, March 18
Spotlight & Interview at Flashlight Commentary
Wednesday, March 19
Review at One Book at a Time
Thursday, March 20
Review at Book-alicious Mama
Friday, March 21
Review at So Many Books, So Little Time
Monday, March 24
Review at She is Too Fond of Books
Tuesday, March 25
Review at Oh, For the Hook of a Book
Wednesday, March 26
Interview at Oh, For the Hook of a Book
Thursday, March 27
Review at Book of Secrets
Friday, March 28
Review at Scandalous Women
Monday, March 31
Review at HF Book Muse – News
Review & Giveaway at WTF Are You Reading?
Tuesday, April 1
Interview at HF Book Muse – News
Thursday, April 3
Review at Books in the Burbs
Friday, April 4
Review at The True Book Addict
Review at Griperang's Bookmarks
Monday, April 7
Review at Sharon's Garden of Book Reviews
Tuesday, April 8
Review at A Bookish Affair
Wednesday, April 9
Interview & Giveaway at A Bookish Affair
Thursday, April 10
Review at The Most Happy Reader
Friday, April 11
Review at Silver's Reviews
Review at The Musings of ALMYBNENR
Synopsis:
No one who has ever seen me would suppose me a heroine. My situation in life, the character of my father and mother, indeed my own person and disposition are all against me.
MARY BENNET
Mrs Bennet is determined that all five of her daughters must marry. Mary overhears a conversation between her parents that shatters her already fragile sense of self-worth. She knows she is the least attractive of the sisters but to hear that her attempts to overcome this by being intelligent and accomplished are laughable sends her into a deep depression.
Mary and her her sister Kitty are sent to Derbyshire so that their elder sister, Mrs Darcy, can introduce them to suitable young gentlemen. Mary is satisfied to remain a spinster and is shy with gentleman. But she does decide she should try and improve herself.On the way to Derbyshire she meets a strange gentleman who she considers ill mannered. However she is intrigued by his knowledgeable conversation about old buildings.
On arrival at Pemberley, the home of the Darcy's, Mary discovers that the stranger is a Mr Sharnbrook of Kent and also a house guest. Mr Sharnbrook is an amateur archaeologist and has come to Pemberley to excavate possible burial mounds as part of his studies. Mary is interested in his work and offers to help him sort out his notes. Engrossed in the work, her spirits begin to lift.
A continuation of Pride and Prejudice beginning eight months after the end of Jane Austen's novel, Mary Bennet tells the story of how the Bennet's neglected middle daughter tries to overcome the disadvantages of her character and find happiness.
My Review:
I have read, and re-read, Pride and Prejudice, many times. It is my favorite book that Jane Austen wrote, although I am a huge fan of all of her work.  In this book, Mary Bennet, Kate Allan uses much of the same pattern, experiences, and characters that Jane Austen created in Pride and Prejudice.  It helped create a natural extension of Jane Austen's book, and was crafted in a way, that the characters in Mary Bennet stayed true to their characters, first revealed in P&P.
Mary is the middle child, the forgotten one (so it seems), and she is quite content to be so.  Why? Because she has already decided that fate has determined she will be a spinster and will not marry.  While it is difficult for her parents to accept, Mary is content reading, singing, and enjoying the activities that are limited to her male counterparts.  However, rather than feel comfortable doing so, her parents and family want her to "change" and be more "girl-like" with dancing and entertaining, so that she may find someone to marry.  Kitty is quite different- not only in her personality, but she has a strong desire to marry.  While she wants love, more than anything, she wants security, wrapped up in a very handsome man.
I loved the storyline, especially the relationship between Mary and Mr. Nick Sharnbrook.  As in P&P, Mary also is in a bit of a triangle with Mr. Sharnbrook and Mr. Collins, and Kitty quickly becomes a little like Lydia, in attitude and choices-although not quite ( I won't divulge).  I enjoyed reading about the research that Nick and Mary collaborate on together.  It was amazing to be reminded again, how limited resources were back in those days, and how they excavated and recorded their findings.  Those little tidbits were what made this book fascinating.  It was also quite natural how the relationship between Mary and Nick (Mr. Sharnbrook) evolves over time.
Fans of Mr. Darcy and Elizabeth will absolutely love how their relationship evolves and the new adventures they embark on.  With so many cameos from the P&P cast, readers will enjoy learning more about their journey, relationships, and little adventures along the way.  More than anything, I appreciated Kate's desire to show how Mary is accepted for who she is, and is able to find love with someone who appreciates those qualities in her.
About the Author
Kate lives in the Bedfordshire countryside, England, close to the Chiltern Hills. She developed plans to be a novelist at the age of seven after reading about the career of prolific children's author Enid Blyton, whose adventure and mystery story books she read avidly. She taught herself to use her mother's typewriter to try and make her stories look like "proper books". Endlessly fascinated by "the past", Kate took a degree in History before starting a commercial career.
She began seriously writing in 2001, taking a notebook with her on the train to make best use of her commute to work. She wrote two historical novel manuscripts before receiving an offer of publication for the second – a short novel – in 2004 from DC Thomson. Fateful Deception is a romantic adventure set in the early 19th century and was shortlisted for the 2005 RNA New Writers Award.
2006 saw the publication of Perfidy and Perfection, Kate's romantic comedy set in Jane Austen's England, and the publication of two short novels: Fateful Deception and The Restless Heart.
Kate also writes in partnership with author Michelle Styles under the name Jennifer Lindsay. Jennifer Lindsay's first novel, The Lady Soldier, is a romantic adventure about a lady who disguises herself as a man in order to join Wellington's army. It was published in 2005.
The kind of stories Kate writes are those that she would like to read, and she hopes that others will find them enjoyable and entertaining too.
Kate is member of the Romantic Novelists Association and the Society of Authors.
Author Links
Follow the Tour Here!