Books in the Burbs News
If you've been following this blog for the past few years, then you know how much I love e-readers.  I've written posts about the different readers I've purchased, too!
Yep, so I am an e-reader junkie, and am not ashamed to say it.
I love e-readers because:
1.  easy it is to buy a book (no more searching at stores or ordering online and waiting)
2.  easy to download with the click of a button, it's typically cheaper (as opposed to a paperback)
3.  no book light needed (because of the lighting within the reader)
4.  no more bulky carry on bags ( I used to have 2-3 books with me anytime I went somewhere)
5.  More convenient and easier to find sales.
After many tablet changes and upgrading readers, I was finally at a point where the new readers just didn't call my attention.  UNTIL, I started to get really annoyed with my 1st version Kindle Paperwhite and the lack of page numbers and/or percentage information at the bottom of each page.  Granted, it does give a location and percentage rate for books I have purchased from the Amazon bookstore.  However, I typically read books sent to me by publishers and download them through NG and Edelweiss.  Those are the books I read without any frame of reference to how many pages I have left, where I'm at in the book, and how far I should read as a way to pace myself. 
I went to Best Buy, broke down and bought the 2013 Kindle Paperwhite.  It's 4 gb, as opposed to 2.  It does give percentage rates for books downloaded from outside sources, and runs a little faster-so the pages are smoother.  While at Best Buy, I did get to play with the other Kindle devices and even thought of purchasing a Kindle Fire 6.  The Kindle HDX 7 is too bulky for reading, so I had no interest in it.  The Kindle Fire 6 is perfect for readers because it's about the same size as the Kindle Paperwhite, not much thicker or heavier.  I also liked that you can check your emails and use many great Amazon apps.  It even has text to speech!  How cool is that?  The reason I didn't go for that one, even though it is only $99 is because I use my phone and ipad for pictures, checking social media, watching movies, etc.  When I read a book, I don't want to have to continuously charge the reader because I am using it for other things, too.
I looked at the Kindle Voyage.  It's a little lighter than the Kindle Paperwhite and does have the option to turn pages by pressing the device sides (like the older versions).  However, it doesn't have text to speech, doesn't have 3g wifi (unless you pay extra), it still comes with ads (unless you pay extra), and is just priced too high above the Paperwhite that I couldn't see myself paying that much more.  I did like the landscape option to read your book, however it's not that big of a deal to make the larger investment.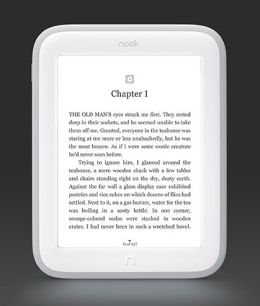 So, that is why I purchased the Kindle Paperwhite 2013 version.  I still have my Nook Glowlight, which I use to read books I've purchased.  I love to support small business, and in my opinion, Amazon is Goliath and Barnes and Noble is David.  So, I tend to buy Nook books more than Amazon purchases.  I also have a loyalty to Barnes and Noble because of their excellent customer service and anytime I have an issue, I can take my reader to the store and someone will help me with it.  I don't have to deal with online customer service support or calling someone.  It's just good ole' fashion customer service!
While at Barnes and Noble, I did see the Samsung tablets and wasn't impressed with them either.  Again, the 7 inch for both Nook and Kindle seem to be bulky for reading.  Since I read a lot, I need something that is light!  Again, I don't need the extra features because I don't plan to use them. 
I also went to the new Microsoft store in the mall and fell in love with the HP Stream 6.  It's small, easy to handle and you can add both Nook and Kindle apps to the device.  You can read and write using Microsoft Tools (already installed), watch movies, and use it for anything really (aside from a phone).  It is also only $99!  That's an awesome buy!  However, I also know that my eyes are sensitive to back lights and no matter how dim I put the settings, my eyes will suffer.  So, I had to pass on that one, too.
I've come to realize, less is more.  I like simple.  I just want a reader that I can use to read books.  I don't want all the extra gadgets.  That's what I have my phone for.  I remember I used the Nook HD, before I switched to the Glowlight, and hated it.  Why? Because the battery ran down quicker, my eyes hurt from the backlight (no more how dim I had it), and it was too big for me.
I have come to conclusion that I just like simplicity.  Perhaps if I was younger and had grown up gadgets, it would make sense to get a tablet to use as a reader.  However, I just don't like things complicated, and tablets are complicated.  I have my ipad and use it for everything except making a phone call and reading.  I use my phone to text and take pics.  I also use it look at social media.  However, I love my e-reader because when I just want to get away and read, I can leave my phone and ipad behind and just read undisturbed!
I'm the one with multiple gadgets, but each serve important purposes.  I have accepted the fact that there isn't a device at there that will suit all my needs, and that's okay, too.  For now, I am the one toting devices around, rather than books and loving every minute of it!
Which device do you use and what do you love most about it?  I look forward to reading your comments!
I was downloading some freebies onto my Nook and came across so many children's books that are free right now!  I haven't read them, can't endorse them, but they are free!  If you have the Nook Tablet, Nook HD, or any other colored Nook device, you should be able to download them!
As always, before you download them, make sure the price is still "free".  Sometimes these books are free for a very limited time, and I don't know when that will change for each book.  I am not an affiliate and do not receive any points or compensation.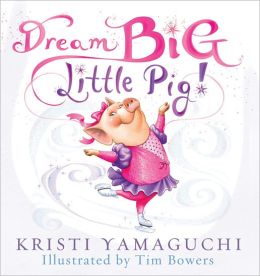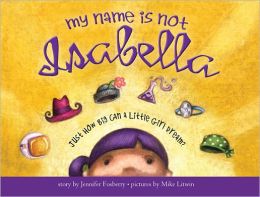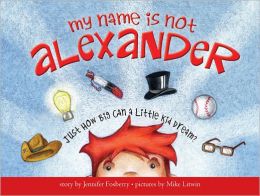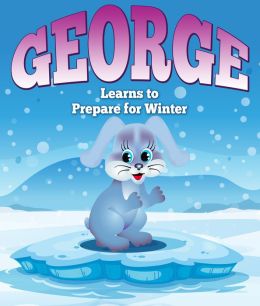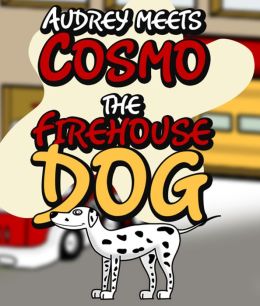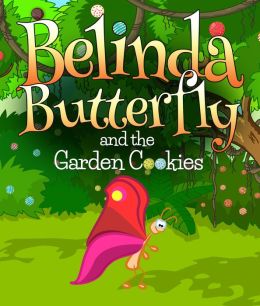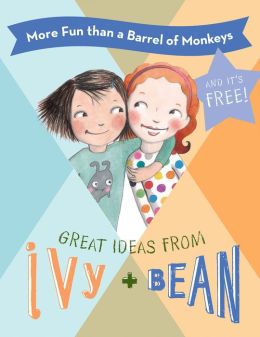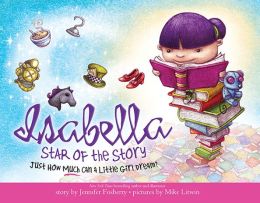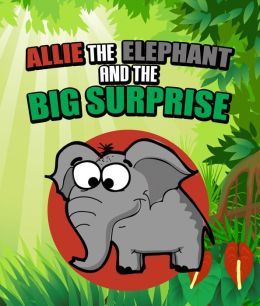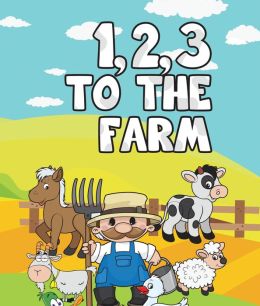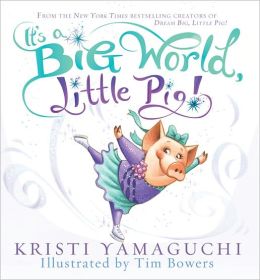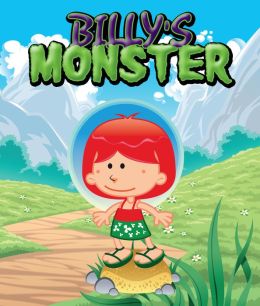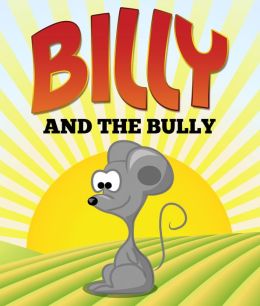 Lots of great books! Simply click on the book cover and you will be directed to Barnes and Noble for that particular book.
Enjoy!
Welcome to the Literary Giveaway Blog Hop!
I love participating in hops! It's my way of giving thanks to you, for stopping by to read my humble, little blog.  This is an easy hop, so I hope you will stop by other blogs and enter those book giveaways, too!
The Giveaway: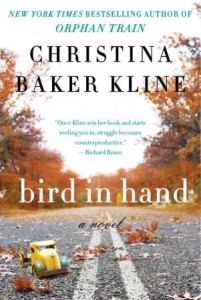 From Goodreads:
The accident was just that — an accident. It was dark, it was raining, ALISON had two drinks in her, and the other car ran the stop sign. She just didn't get out of the way fast enough. But now a little boy — not her own — is dead, and Alison finds herself trapped under the twin burdens of grief and guilt, and feeling increasingly estranged from her husband . . .
CHARLIE, who has his own burdens. He's in a job he doesn't love so that Alison can stay home with the kids (and why isn't she more grateful for that?); he has a house in the suburbs and a long commute to and from the city each day. And the only thing can focus on these days is his secret, sudden affair with . . .
CLAIRE, Alison's best friend. Bold where Alison is reserved; vibrant where Alison is demure, Claire has just had her first novel published, a thinly-veiled retelling of her childhood in South Carolina (which is also Alison's, in a sense). But even in the whirlwind of publication, Claire can't stop wondering if she should leave her husband . . .
BEN, an architect who is thoughtful, kind, and patient. And who wants nothing more than a baby, or two — in fact, exactly the kind of life that Charlie and Alison have . . .
Four people, two marriages, one lifelong friendship: everything is about to change.
My review can be found here.
To enter
To enter, please read the rules and then fill out the form below.
The rules:
Anyone can enter. You do not need to have a blog.
You do not have to be a follower of my blog or become a follower, although if you like my blog I hope you will! You can follow by email or through different social media sites, that you can find on the right of my blog bar.
There will be one winner.
You need a US address.
Fill out the form below. You can enter the giveaway until Wednesday November 5th. I will close the giveaway when I turn on my computer on November 6th (Central time).
Tweet about the giveaway for ONE extra entry. Use this text: Win Bird in Hand by Christina Baker Kline

@

booksintheburbs, in the Literary Giveaway Blog Hop hosted by @Leeswammes.  http://booksintheburbs.com/2014/11/01/the-literary-blog-hop-november-1-5-2014/
I will notify the winner by email. The winner need to answer my email within 3 days, or I'll announce a new winner.
That's it! Good luck and thanks for playing.
Now start blog hopping!
For more giveaways check out these blogs. There are some real treasures out there for grabs!
Giveaways are worldwide, meaning people from most or all countries of the world can enter, unless mentioned otherwise.
I don't know if it's due to the economy, road construction, or more people moving down South, but there has been an increase of homeless people on the corner of almost every big street.  As a family, it is our rule to never give money to panhandlers.  However, we donate money and items to shelters and organizations that help different causes we believe in: homeless vets, women and children, school drives, etc.
Yesterday, my husband, daughter, and I went to a cafeteria for dinner.  It was a little late and we were in a hurry to get our daughter home for bedtime.  As we pull into a parking lot, my husband notices this man slowly walking towards a dumpster to sit down.  E and I talk about it briefly, and agree for him to invite this person to get a plate of dinner with us.  The man, whose name is Ron, is hesitant and apprehensive.  However, he takes a chance and goes inside with us.  We have never invited a homeless man to come eat with us, but we weren't driving anywhere, the place is pretty public, and E felt spiritually led to invite him for a meal.
The minute Ron enters the building, everyone turns to stare at him.  He is dirty, has flip flops so worn and weathered, that they almost meld with his skin. He looks overwhelmed and wants to leave, but we let him know that he is our guest and will be okay. He has never eaten at this place and doesn't know what to expect. As my husband guides him through the line, the workers don't know how to approach him, until they realize he is with us.  As soon as I get nervous, two police officers come in behind us to order, too.  It was reassurance, but also showed us that God was in control and we were to do His will, not ours.
Ron asked what he should eat, and E told him what he typically orders, so that is what was ordered.  He didn't want to sit with us, because he felt he was imposing, but we encouraged him and let him know he was safe.  So, he ate with us.  We prayed, and ate our meal together.  During the meal, E and Ron had their military service in common. Both were in the Army, both worked in communications in the service, and E was stationed in the city that Ron used to live at.  We talked about his mom, his only child-a son, and about his dreams and past.  We laughed, talked, and shared a lot.  Through the course of our conversation, it really moved me to see that this was a young man: 52 years old, who served our country, is homeless, has to panhandle for money to help with food, has a lot of health issues that prohibit him from getting a manual labor job (no formal education), and the shame he feels because of his homelessness. That night, he was treated as all should be treated: with dignity.  He was amazed by the customer service and was shocked to see the waitress refill his drink, give him a cup to go, and just made him feel at home.
Before he left, we gave him a gift card so that he can go back and get a meal.  We talked to him about what to expect from service there, and what he can get while there.  He was amazed to know he could use their restroom, too.  He has a little AM/FM radio and loves to listen to the Houston Texans.  So, we told him to go on Sundays to watch the game and enjoy a meal, and to enjoy his time there.  He almost cried when he saw the card, and told us that no one has ever given him something that nice and without expectation.
We asked if he had any prayer needs, and he requested prayer for his prostate.  He goes to the VA and gets his meds and treatment. Please keep Ron in your prayers and that he feel surrounded by God's peace.  He felt safe after we were finishing up dinner to tell us where he camps, in case we wanted to go by and visit him.  So, we walk back to the vehicle, he gives a hug, tells us thank you, and watches us drive off.  We told him we were honored to call him friend and he smiled and was so happy.  He said that maybe next time he will be the one to treat us with a cup of coffee, and we said we would love that.  It gave him so much joy to know we plan to visit him again.
I wouldn't recommend picking up a homeless man to offer him a meal.  However, if you see one, it would be nice if you stop to give them some fries, a drink, maybe even a smile.   Don't be unsafe, but always follow the nudge of the Holy Spirit, because we never know who God wants us to meet.  Ron truly felt that it was God led, as we did too, because he has a oncology appt. next week and last night we were able to pray for him.  We don't know what will happen, but we do know that for that hour, we all got to laugh, reminisce, and enjoy friendship, over a delicious meal.
It's been awhile, since I've posted on a Monday.  I'm still recovering, and yes…it has been one loooong road to recovery for me.  However, I wanted to share some awesome giveaways with you today.  Since many are ending Friday, I knew I had to share them with you.  Of course, there are a lot more giveaways! So, if you want to add another one, just do so in the comments and I'll add it for you!
Check out the ones below! Remember, I am having one here, too! It ends this Friday, October 31, 2014.  I am in love with this little gem of a book- Help for the Haunted by John Searles.  John has been gracious to all of us by offering you a chance to win an autographed copy of his book!  So, if you haven't already, enter this simple giveaway!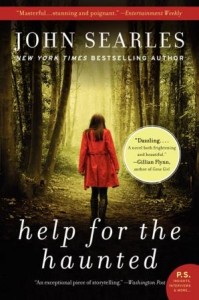 Other giveaways to participate in:
http://www.bookhoundsya.net/2014/10/spooktacular-giveaway-hop-win-10-open-int-1031.html
http://hazelthewitch.blogspot.ca/2014/10/samhain-giveaway_24.html
http://addictivechicklit.blogspot.com.es/2014/10/books-and-butterflies-my-etsy-shop.html
http://www.triciagoyer.com/mom-blogs/
http://www.bookhoundsya.net/2014/10/fright-night-giveaway-hop-win-blackbird-by-anna-carey.html
http://us.macmillan.com/SMP/promo/mytruelovegavetomesweepstakes
 Final Moments:

Ugh! I failed miserably.  I started reading one book, about 100 pages in, and stopped.  I just couldn't get into it because I live too close to the place that book is based on.  I also lived nearby the Brios site, when it was under investigation and friends were moving out of the neighborhood.  I do want to finish it, but I just kept stopping too much to think about the areas.  The book is, Friendswood by Rene Steinke.   I am hopeful it will be all that I want it to be, I just felt too much pressure to hurry up and read!

So, how much did I read?

Not counting the menu, 130 pages.  I started another book, Bird in Hand by Christina Baker Kline.  I read Orphan Train and loved it. So, I'm really excited to read this book for TLC Book Tours!

Why did I not read as much?

Twitter! I found myself on it way too much, cheering on my friends, checking on what other's were doing, filling out survey's hoping to win ( I didn't), and spending the day with my daughter! We started it out going to a tea room for lunch, followed by us going to the ballet for Sleeping Beauty.  It was a blast!!  My daughter was dressed as Princess Aurora, alongside her friend.  We purchased our daughters a little princess bag, my daughter brought her dolls (Prince Phillip and Princess Aurora).  We had front row seats and loved it all! Even though we weren't allowed to take pics, you know I just had to take my phone out and take a quick pic. I did not use the flash…so that's okay!

What I learned?

I'm a better cheerleader than reader, because I cave under pressure! Social media is not my friend during a readathon!  If I do decide to read next year, I need easier and lighter reads.  Probably not the best decision to pick heavy books and books that are 300 pages!




Mid-Event Survey:
1. What are you reading right now?

I was reading Friendswood by Rene Steinke, however have moved on to Bleeding Heart by Lisa Gyllenhaal.
2. How many books have you read so far?  Only 1/2 of a book.
3. What book are you most looking forward to for the second half of the Read-a-thon?  I want to complete a book! Any book :D
4. Have you had many interruptions? How did you deal with those?  Too many interruptions today.  But, good ones!! Today, I took my daughter to a tearoom, and ate lunch with her and a couple of friends.  Then, we all went to see the ballet of Sleeping Beauty, which was amazing!!
5. What surprises you most about the Read-a-thon, so far?  I am most surprised at how much we all need our cheerleaders!! It gets overwhelming and lonely, so it's nice to log on to Twitter and feel the love :D

Opening Meme:

1) What fine part of the world are you reading from today?

Houston, Texas
2) Which book in your stack are you most looking forward to?

Friendswood by Rene Steinke

Bleeding Heart by Liza Gyllenhaal

This is the Water by Yannick Murphy

The Ice Cream Queen of Orchard Street by Susan Jane Gilman

Us by David Nicholls

Christmas at Tiffany's by Karen Swan

Housewitch by Katie Schickel
3) Which snack are you most looking forward to?

yogurt raisins
4) Tell us a little something about yourself!

I'm a momma of 3, married for 21 years, and love to read!
5) If you participated in the last read-a-thon, what's one thing you'll do different today? Not schedule at outside activities, so that I can hunker down and read.

If this is your first read-a-thon, what are you most looking forward to?

Tweeting and cheering other reads, as well as finishing some books on my bookshelf!

To follow more updates, visits me on Twitter: @booksintheburbs.

Feel free to post in the comments any suggestions you have to finishing a book that is loosely based about a city you are familiar with!  Also, what are some books that you would suggest as easy reads!
This is my first time to participate in the 24 Hour Read-a-thon, this Saturday! I am very excited and have already selected my read: The Ice Cream Queen of Orchard Street by Susan Jane Gilman.  It's a book that I'm reviewing for Book-alicious Mama, and I haven't been able to read it until now.  I love the cover and title, and the synopsis is equally as great! I have read great reviews for it and look forward to reading it this Saturday.
I'm also very excited to offer my first International Giveaway!!  If you don't live in the US or Canada, then you will want to participate in this giveaway!
My gift is:
Click on the picture for synopsis.
This book will be part of the hourly giveaways, so you won't want to miss it! For a list of the giveaways, click here.
I hope you will stop by and post comments here to encourage me on my reading.  I won't be able to read for the full 24 hours, as I already committed to spending the day with my daughter and her friend.  My daughter and I will be taking some pictures that morning, in a pumpkin patch.  Then, we are going to a quaint tearoom for lunch, followed by watching a ballet!! We are seeing Sleeping Beauty, and we can't wait!!
Don't forget, I have a giveaway this month that is for US residents! Click here for more information.
Every once in awhile, I read a book that is so powerful and electrifying, that I have to tell everyone about it.  Last year, it was Lost Girls: An Unsolved American Mystery by Robert Kolker. I could not get enough of Robert's book, that I scoured the internet for days to search for anything related to the case.  I still follow the case pretty closely, and stay updated on FB pages of the victim's family.  It's a powerful book, and Robert does a fantastic job of putting together a storyline with fragments of information he has.  He also did an extensive amount of research, interviewing people related to the case, and is a book that I always recommend to readers.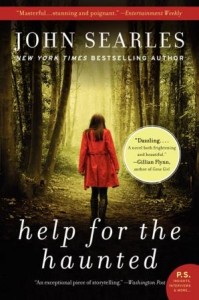 This year, the book that has been most impactful and had a profound effect on me, is John Searles' book: Help for the Haunted.  I wrote a review about the book, back in July, for TLC Book Tours.  You can read my review here.  Since then, John Searles and I have tweeted back and forth, and emailed one another.  He is a really great guy, behind a fantastic book, and wanted to share some love with all of you!! He gave me 2 autographed books for you all, one of which I plan to give this month! I'm holding on to the other autographed book for a big hop I will join, along with other bloggers, at the end of the year.  So, be on the look out for that one, as you can sign up for a whole lot of giveaways at my blog and others, too.
So, why do I love this book so much? I get asked that a lot!  I even recommended this book to my oldest son, who is studying Creative Writing at his university.  So, yes, I get asked…"why this one?".  I rarely recommend a book to son because of our different tastes in genres.  However, what I love most about this book is it's ability to transcend over many genres.  While it's listed as Contemporary Fiction, it can easily be considered YA (the main character is a young girl), Mystery/Thriller (because there are lots of scary moments in it), Historical Fiction (lots of references to a different era), and even Christian fiction (because of the religious themes throughout the book).
I laughed during parts of this book, cried a lot, and there were times I was quite scared!  It's a book that will definitely take you on a roller coaster!!  Some people may get offended by the book, but I hope that people will see the silver linings throughout the storyline.  I know I did.
Follow John Searles
Giveaway Details:
+In the comment section below, include your name, email address, which format you are following John Searles and your username (each way you follow earns you an extra entry).
+Also, answer the following question:
                              What interests you most about Help for the Haunted?
+One random winner will be chosen.
+Due to postage costs, only US entries accepted.
+The winner will be contacted via email, and will have 24 hours to respond.
+If the winner doesn't respond, another winner will be selected.
Giveaway ends: October 31, 2014.
In the comment section below
Just a warning:   Aside from this being quite possibly the longest post I've written, there is going to be a lot of TMI in this post.  During and after my experience, I've receive many emails, texts, phone calls, and visits about what happened.  Getting an emergency gallbladder removal is not something to be taken lightly, and I wanted to share what happened here, in hopes others can learn from my experience.  So, hold on to your seat as you read my post, "What the gut!?!"
A week ago today, I had my gallbladder removed.  The Saturday prior, I started feeling nauseous and had a sense I was getting sick.  So, I called a local store and made an appointment to get a vitamin B12 shot.  Immediately afterwards, I felt even more nauseated and thought it was because I hadn't really eaten that day.  After a quick pit stop at the gas station for some fruit juice ( I had been nursing a Diet Coke all day and couldn't stand to take another sip), we were on our way to a seafood restaurant.  Ate some grilled shrimp, lobster, scallops, with wild rice pilaf and steamed broccoli.  After I ate, I felt this bloating come across my stomach and a tight knot under my sternum.  Went home, felt better, went to bed.
Sunday, I woke up in PAIN! I didn't want to miss church, so I took an anti-nausea pill I had and got myself to church.  When I got home, I felt worse.  Nauseated and stomach cramps.  I thought it was possibly food poisoning, but I didn't have diarrhea or vomiting.  Laid down with a heating pad, sipped on water, ate a piece of toast and a bowl of applesauce.  The pain started to get worse and I knew it wasn't food poisoning.
Rather than take another anti-nausea pill or Milk of Magnesia, I told my husband I was getting worse.  I could barely walk from the pain, I felt tingling all over my body and face, I was light headed, had severe cramping that felt like labor cramps, and was very nauseous.  My husband took me to the Urgent Care facility in my area, and from there it went fast.
The doctor ruled out a heart attack with an EKG, I had a cat scan, and blood drawn to see what was going on.  After ruling everything out, I was sent home with meds for pain and nausea and told it was a case of "Acute Gastritis".  I was home for maybe 30 minutes before I told my husband I was not getting better with the meds I was given and was starting to get worse.  I truly felt like I was in labor. I had a permanent pain across my stomach, then every 3-4 minutes the cramping series would start under my sternum and radiate to the bottom of my stomach.  It was horrible and I immediately starting meditating and doing breathing exercises-like I did 18 and 16 years ago…when I was in labor!!  I was also belching a lot.
Finally was called to the ER room, saw the doctor, who said I looked very sick!  He said he didn't even need to decide if I should be released or not…I was staying.  He was determined to get to the bottom of it!  He thought it was my colon or gallbladder and ordered an ultrasound, drew some blood and called in some IV pain and nausea meds.  While the nurse was going to get the IV meds, I started to throw up…profusely!! It was more than I had ever thrown up before and looked like at least a gallon of fluids.  Seriously.  Immediately afterwards, my husband was eager to find out if I was okay and asked if I felt better.  I didn't.  I felt worse.  The doctor knew something was wrong, even when the tests were coming back normal. He said there is no way that the amount of vomit I had was from 1 or even 2 days ago.  It was a week's worth! Wow.
I was admitted and the next day saw a total of 4 more doctors/surgeons, countless nurses, PCA's (primary care assistants), and the "blood lady", who drew my blood a lot!!  I was in great hands, as we knew the gastroenterologist doctor (Dr. Harry Ojeas), who gathered an excellent team of doctors to oversee my care.  The bloodwork came back all normal, my ultrasound was clear, my catscan showed nothing, yet the pain and nausea was still there. I couldn't eat anything, not even the liquid diet they had me on.  For 3 days, I was unable to eat anything or drink water.    I couldn't eat ice chips without getting cramps and nausea.  I was being fed by IV for 3 days.
A Hydascan was done and an endoscopy.  I had a fatty liver and the gallbladder had ZERO function.  It had scar tissue everywhere, was inflamed, and was "diseased".  Thankfully, the doctor was able to remove it.  I had a bad reaction to the anesthesia (I'm allergic and have horrible side effects as the medicine wears off), and was in pain!! In a different kind of pain, but still pain.  My nurse told me the best way to relieve the pain was to walk it off.  I only heard pain relief equals walking, before I was in the hallways for 3 days! I was determined to walk that pain off!! I was so groggy, couldn't keep my eyes open, and hurt so bad, but I walked! Thankfully, my husband is strong and held me up, along with my IV cart.
As I look back on everything, I realize that I had been living with an inactive gallbladder for some time.  While I didn't have gallbladder stones, I did have a diseased gallbladder that needed to get out.  Each doctor, a total of 5 independent  doctors at the hospital all said that I was on too many prescription medications and natural supplements.  One said I had the prescriptions of a sick, elderly 80 year old woman. I'm 41 years old.  Five of the 6 doctors, seen at urgent care and the ER, said to me at different times: either change your PCP or you need to talk to the doctor to streamline your meds.  You are overmedicated!!
Is my PCP to blame? No.  Did he know something was going on with my gallbladder? No.  Every 4 months, I get bloodwork to determine how my body is adjusting to the meds and if the doses need to be adjusted.  It's when I realized most of my symptoms were a direct result to my gallbladder of symptoms, even though the dots weren't being connected to my gallbladder, yet.
Symptom:  Nausea every morning upon waking up.
Treatment:  Coke, later Diet Coke, to help calm my stomach down.  The carbonation helped decrease the nausea and no other carbonated drink helped.  If it got too bad, prescription medicine for anti-nausea
Length of Time:  At least 4 years.
Symptom:   Acid reflux
Treatment:  OTC protonics
Length of Time:  3 years.
Symptom:  Shoulder and neck pain
Treatment:  Steroid shot every 6 months, anti-inflammatory prescription medicine, physical therapy, ibuprofen if pain increased, prescription pain medication if pain was unbearable.  Biofreeze was my perfume-I used it all the time!
Length of Time:  At least 2 years.
Symptom:  High triglycerides and cholesterol
Treatment:  2 prescriptions medicines, 6 salmon fish oils a day
Length of Time:  At least 4 years.
Symptom: Pre-diabetes
Treatment:  Diabetes medicine
Length of Time:  1 year
Symptom:  Migraines
Treatment:  Prescription medicine as needed
Length of Time:  4 years, minimum
Symptom:  Lower back pain
Treatment:  Slept on a heating pad, almost every day, ibuprofen as needed, prescription medication on days it was really bad.
Length of Time:  1 year
Symptom:  Insomnia & waking up at 1:30 am & 3:30 am (if not already awake).
Treatment:  Prescription medication ( 2 kinds)
Length of Time:  2 years
Symptom:  Depression and anxiety
Treatment:  Told it was due to hormones fluctuating and had Peri-Menopausal Dysphoric Disorder
Length of Time:  2 years
Symptom:  Vision blurry and fuzzy, if looked up too fast-eyes would also take time to adjust.
Treatment:  Glasses
Length of Time: 2 months
Symptom:  Fibromyalgia and Chronic Fatigue Syndrome
Treatment:  Natural meds, later prescribed meds, to OTC ibuprofen as needed.
Length of Time:  16 years
Symptom:  Nauseous from scents and certain foods
Treatment:  I just wouldn't eat those foods or be in a room, where its being made.
Length of Time:  2 years
Symptom:  Hypothyroidism
Treatment:  Prescription medicine
Length of Time:  2 years
Symptom:   Recurring UTI's, inflamed bladder 
Treatment:  Antibiotics
Length of Time:  10 months
Overall, can you see how I started to feel like my body was rejecting me? I had gained weight, which I attributed to hypothyroidism, my insomnia and pain to the shoulder (right one) never getting better post-surgery, and my nausea-attributed it to all the meds I was on.  I don't typically take so many medicines, but I was tired of trying to do things naturally and wanted a productive life without ailments stopping me from experiencing life.  I had shoulder surgery, on my right side, almost 3 years ago.  It was related to a car accident, where we were rear ended. So, I think that is what threw my doctor off. Pain on your right side shoulder, neck, back, and even migraines can be due to a malfunctioning gallbladder. However, my shoulder injury and surgery disguised what was really going on.
Does anyone know when my gallbladder started to fail me? No.  Can anyone tell me if all of the symptoms are related? There is speculation, but not definitive confirmation.
What I can confirm is that immediately after my surgery, the pain in my neck and shoulder went away.  My fuzzy eye vision, in spite of wearing glasses, stopped! I now have clear vision.
The whole time I was in the hospital, I didn't take my "pre-diabetes" medicine and my blood was checked every 4 hours.  The highest number was 136, which was right after surgery.  My sugar stayed between 70 and 90 in the morning and was 107-117 after eating.  So, I never needed an insulin shot or diabetes medication while there.
I also realized that I experienced my anxiety when my pain was at it's all time high.  So,  my pain is directly connected to my anxiety.  Because I was experiencing high levels of pain, I lived anxious.  Mind you, I had a midwife deliver both of my sons: my oldest was 8.6 pounds and my youngest was 9.14 pounds.  So, I have a very HIGH tolearnance to pain, which is why this got so bad! When I didn't feel the strong pain, I wasn't anxious.
Since I've been home, I have only taken my thyroid medicine, antibiotics prescribed by my surgeon and urologist, and 2 probiotics.  I'm also going to visit another doctor, an internist, who my surgeon recommended.  He gave me the names of 3, due to my persistence.
I have 4 incision sites, like the picture above (left side).  I'm expected to make a full recovery.  I can eat food that is not high in acid, I've stopped drinking Diet Coke and only drink water or my veggie/fruit shakes, and am limiting my carb intake (breads at a minimum).  I'm not a "sweets"person, but I am a pickle girl.  I love Dill Dixie pickles!! I ate a small one last night, and paid for it dearly.  My stomach hurt and cramped all night.
I'm still sleeping on my recliner, can't do heavy lifting, and won't be able to truly resume normal activities for another month.  Each day I am getting stronger, and in less pain.  I still get tired quickly from too much walking and I get out of breath easily, but the doctor says with time I will be fine.
I plan to post a couple of more posts about my family and life after gallbladder removal surgery, as well as my hospital experience.  I am thankful that I have self-insured health insurance that is covering 90% of my hospital stay and 100% of my doctor visits.   I am blessed to have a wonderful husband and children, who all came together and helped, while Mom was away for 6 days and 5 nights.  Most importantly, I am thankful and blessed to serve a Mighty God!
God is good, all the time.  All the time, God is good.