Books in the Burbs News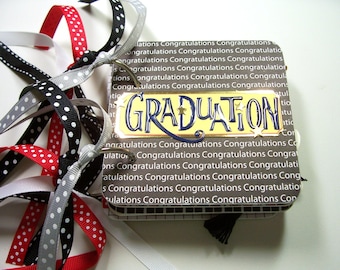 Honestly, just typing this post has given me anxiety.  I am still the parent, walking in a daze, who refuses to believe her little boy grew up into a young man and graduated high school this year!  My son is the first to leave our little bird's nest, and I am so immensely proud of him.  He worked so hard in school, took honor's courses, and it all paid off!
Because this was a huge moment for our family and since we didn't have any family pics that were recent, I seized on the opportunity to combine graduation and family pics.  After a series of unfortunate events, one photographer came forward and rose to the challenge quite well.  I had already picked the place I wanted the pictures taken-just a small local park with such natural beauty, that it seemed to represent us as a family well.
Sophia Danielle Photography is owned and managed by Sophia Loaiza.  She is quite young (anyone under 30 is young to me!), but don't let that dissuade you.  She has a great eye for poses and listened to my suggestions, too.  She was quite flexible with me, since it was a last minute photo shoot and took as many pictures needed to ensure we had some great shots.  I especially needed pictures for my son's graduation announcements, which came out so amazing!
The picture below is one of my favorites, because it captured the special relationship between our daughter and her daddy.
**There were many other great pics, but respecting my children's wishes, I chose this one to show you.
My friend and cake owner, Jennilicious Desserts, made my son's cake and cupcakes.  She is a genius when it comes to designing each cake. In my opinion, it's all about the cake, if you are celebrating an occasion.  I just started working with Jennifer Duran, this past year, and have loved the cakes I've ordered from her so far! I simply tell her what I want, in terms of themes, colors, flavors, and she works on some designs and from there, we narrow it down to what is perfect for that occasion!
The venue was easy to select.  We called my son's favorite restaurant, Sushi Coast in Houston, and they were quite accommodating and helped make my son's graduation luncheon a wonderful success!
I knew I wanted a photo booth for my son's luncheon.  It's different, and people of all ages can join in on the fun!  Ann Milazzo was my point of contact, and she is FANTASTIC to work with.  She listened to what I wanted, gave great suggestions, and really helped make the event go smoothly.  While she is the owner and photographer for Never A Missed Moment, she also works as a liaison for Event Mojo.  She was so kind to take pictures of everyone, aside from the photo booth, and is very professional and so creative!
I also love Event Mojo!!  Here's why:
1.  They do the setup and take down of all props
2.  There is a great variety of props to work with
3.  Each person in the photo booth received their copy of the picture!
4.  My son automatically received a copy of the picture, which was placed in a scrapbook, for guests to write their well wishes on!
5.  The staff is family owned by a husband and wife team.  I spoke with Bridgette (the owner) about the layout of the photo card, and she was just a wonderful person to talk to!  The staff is very personable and didn't get annoyed by the countless pictures my nieces and nephews took!  Taking pictures in a photo booth is addicting and fun, so it's obviously going to be a huge hit for kids, too!
The best part: each picture was like a postcard with my son's information on there, to show what we were celebrating!  Bridgette worked with me to select the best design that reflected the graduation.
If you do need a photographer or want a photo booth at your next event, I have each name highlighted.  By clicking on the name, you will be directed to their page for additional information.
As you can see, us moms had a blast, too!
My son, his brother, and cousins, also enjoyed celebrating!
The best part of all of this, is that close friends celebrated such an important day with us, and our family was there to enjoy it, too!
My son is excited about the next step in his journey: college! So, it was quite nice to revisit this day with you, and share all the wonderful people who helped contribute.
Synopsis:
An epic Elizabethan adventure with a thriller pace and a high tension love story that moves from the palaces of England to the savage wilderness of the New World.
Emme Fifield has fallen about as far as a gentlewoman can.
Once a lady-in-waiting to Queen Elizabeth, her only hope of surviving the scandal that threatens to engulf her is to escape England for a fresh start in the new America where nobody has ever heard of the Duchess of Somerset.
Emme joins Kit Doonan's rag-tag band of idealists, desperados and misfits bound for Virginia. But such a voyage will be far from easy and Emme finds her attraction to the mysterious Doonan inconvenient to say the least.
As for Kit, the handsome mariner has spent years imprisoned by the Spanish, and living as an outlaw with a band of escaped slaves; he has his own inner demons to confront, and his own dark secrets to keep…
Ever since Sir Walter Raleigh's settlement in Virginia was abandoned in 1587 its fate has remained a mystery; 'The Lost Duchess' explores what might have happened to the ill-starred 'Lost Colony' of Roanoke.
About the Author:
I've had a love of history and adventure ever since an encounter in infancy with a suit of armour at Tamworth Castle. Training as an artist, followed by a career as a city Jenny (Portrait 2)solicitor, did little to help displace my early dream of becoming a knight. A fascination with the Age of Discovery led to travels in South and Central America, and much of the inspiration for my debut came from retracing the footsteps of Francis Drake in Panama. The sequel centres on the first Elizabethan 'lost colony' of early Virginia. I am currently working on an epic adventure during the threat of invasion by the Spanish Armada.
My work has appeared in short story collections and anthologies and I've written for non-fiction publications including the Historical Novels Review. I am active in many organisations, having run the 'Get Writing' conferences for several years, and undertaken the co-ordination of the Historical Novel Society's London Conference 2012. I am a member of that organisation as well as the Historical Writers' Association, the Romantic Nevelists' Association and the Society of Authors. I'll be co-ordinating the RNA's annual conference in 2014.
I have four children and now live on a farm in Dorset with my long suffering husband and an ever increasing assortment of animals.
I love travelling, art, reading and scrambling up hills and mountains (though I'm not so keen on coming down!).
Author Links
Website
Facebook
Twitter
Jenny Barden's Blog
English Historical Fiction Authors Blog
Virtual Tour & Book Blast Schedule
Monday, May 26
Review & Giveaway at Let Them Read Books
Book Blast at Reading the Ages
Book Blast at Literary Chanteuse
Book Blast at Bibliophilia, Please
Tuesday, May 27
Review at A Bibliotaph's Reviews
Book Blast at Flashlight Commentary
Book Blast at To Read or Not to Read
Wednesday, May 28
Review at Carole's Ramblings and Book Girl of Mur-y-Castell
Book Blast at The Little Reader Library
Thursday, May 29
Book Blast at The Maiden's Court
Book Blast at Cheryl's Book Nook
Book Blast at Book Reviews & More by Kathy
Friday, May 30
Review at WTF Are You Reading?
Book Blast at The Mad Reviewer
Book Blast at Curling Up by the Fire
Saturday, May 31
Book Blast at From L.A. to LA
Book Blast at Gobs and Gobs of Books
Sunday, June 1
Book Blast at Lily Pond Reads
Book Blast at So Many Books, So Little Time
Monday, June 2
Review & Giveaway at The Tudor Enthusiast
Book Blast at The Bookworm
Book Blast at CelticLady's Reviews
Tuesday, June 3
Review at Oh, For the Hook of a Book
Book Blast at West Metro Mommy
Book Blast at bookworm2bookworm's Blog
Wednesday, June 4
Review at The Wormhole
Interview at Oh, For the Hook of a Book
Book Blast at Kelsey's Book Corner
Thursday, June 5
Book Blast at Books and Benches
Book Blast at Book Lovers Paradise
Friday, June 6
Interview at Dianne Ascroft Blog
Book Blast at Kincavel Korner
Book Blast at Caroline Wilson Writes
Saturday, June 7
Book Blast at Royal Reviews
Book Blast at History Undressed
Sunday, June 8
Book Blast at Book Nerd
Monday, June 9
Review at A Chick Who Reads
Book Blast at The Musings of a Book Junkie
Tuesday, June 10
Review at She Reads Novels
Book Blast at Just One More Chapter
Book Blast at History From a Woman's Perspective
Wednesday, June 11
Review at Historical Fiction Obsession
Book Blast at Books in the Burbs
Thursday, June 12
Book Blast at Big Book, Little Book
Book Blast at Historical Fiction Notebook
Friday, June 13
Review at Susan Heim on Writing
Review at Svetlana's Reads and Views
Saturday, June 14
Book Blast at Hardcover Feedback
Book Blast at One Book at a Time
Sunday, June 15
Book Blast at Passages to the Past
Monday, June 16
Review at Layered Pages
Review at Starting Fresh
Review at Ageless Pages Reviews
Tuesday, June 17
Review at The Lit Bitch
Book Blast at Griperang's Bookmarks
Wednesday, June 18
Review & Giveaway at Luxury Reading
Thursday, June 19
Review at A Bookish Affair
Book Blast at Girl Lost in a Book
Friday, June 20
Review at Broken Teepee
Review at Jorie Loves a Story
Review at The Musings of ALMYBNENR
Guest Post & Giveaway at A Bookish Affair
This is the question that I have been asked the most, by my fellow blogger friends and online followers: Where are you???
I know….I should have checked in.  Reading is my passion and blogging is a natural extension of what I love.  However, my teenage sons are quite adamant that I keep their personal lives away from my blog and social media.  Although, I do post little snippets of them on FB ;)
So, how do I balance maintaining their privacy and keeping my blog relevant to what my life encompasses, besides books?
I've thought of having more book giveaways, as a thank you to all of you for following my humble, small blog.  I've also thought of having a "Topic" day post throughout the week, but I don't want my first love to become second: blogging before books.
I've even thought of just following some of the great blogs I follow and piggy backing off their topic days, too.
On top of what to do with my blog, it is quite difficult managing all the different social media platforms, supporting my fellow bloggers and authors I love, being relevant, and promoting books that I love!  I realize I can't do it all, and mind you-this is a "hobby blog", meaning I don't get paid and I certainly don't receive revenues on any links or ads.
I primarily cross-post on Twitter and FB, but do use Pinterest, Bloglovin', Google+, etc.  However, many of those have taken a back seat.  I just can't manage that all, with the amount of time I have.
BUT- I LOVE BOOKS!!  The reason why I created this blog was because I wanted a place to share great books with readers, and connect authors with readers.  I  love and follow many blogs,  have met wonderful bloggers (who have become great friends), and I enjoy reading about their daily adventures, their non-bookish topics, and anything else they want to share: especially giveaways! I'm a follower of blogs, just like you!! Yes, I love free books, too!!
So, I have decided to keep this blog as I first intended: book reviews, books listed by genres (on my side bar) so that readers can click on a genre they love and choose their next great read, and continue to promote authors and their work.
I'll leave all the other great topics and ideas to my fellow bloggers, who are already doing a great job!  One more blogger doing the same or choosing not to, won't alter the universe, won't make my blog any less relevant, and all will be okay!
To give you a huge thanks for following my little blog, I am offering a book giveaway!  Thanks for understanding that when I'm not posting a book review, giveaway, or author/book promotion, it's because I'm just being a mom of 3 and taking care of my household.  You can follow me on Twitter or FB to see some of my family pics and read some of my crazy comments and posts that are not always book related, or my FB page, where I love to post free Nook books-because let's face it…Kindle and Amazon get lots of attention already!
Just know…even when I'm not visible on my blog, I am still reading!
 Simply enter your name, email address, and answer this question:
What's one non-book thing you enjoy doing?
Giveaway ends: June 20, 2014.
One random winner will be selected.
US & Canada entries accepted.
Synopsis:
New York, 1926 – Anyone can make a good life for themselves if they are just willing to work hard for it. William Barker is such a man. He has a good job, a nice house, a son named James, and a marriage he is trying desperately to hold together. A tragic accident takes this life away and William finds himself alone in his house with terrible mental and physical scars that are a constant reminder of what happened. With no one willing to employ a man with such visible and disturbing scars, William is lost and has no answers for how to live his life. That is when he meets the man who will change that life forever, Roland Skelton, the owner of Skelton's Spectacular Traveling Carnival. Where others saw a man to be shunned, Roland sees a man he may be able to help. Roland convinces William to join the Carnival as the headliner of the ten-in-one. With the name Frankenstein's Monster, William is a hit with the paying audience and finds that being onstage is a release from his pain and guilt. In time, William realizes that those he works with understand him better than he could have hoped. While working at the carnival, William finds a new happiness, an enemy, purpose, and even love. The Man Who Became Frankenstein's Monster is a moving novel about a man who rises above adversity set against the backdrop of the golden age of the carnival.
Robert Daicy
Excerpt for The Man Who Became Frankenstein's Monster
For a seven-year-old boy, Saturday was a long time in coming, but finally, it arrived. Some of James' schoolmates were jealous that he was going to Coney Island, lamenting the fact that their own fathers would not take them until later in the season, if at all. Although James was not usually a braggart, on this occasion, he bragged to anyone who would listen to him. James had gone to bed earlier than usual on Friday evening, reading from The Arabian Nights to keep his mind distracted until the book fell from his hands and landed with a thud on the wooden floor as his eyelids closed at last.
When he awoke Saturday morning, James immediately jumped out of bed and rushed downstairs to see what time it was. To his surprise, neither his mother nor father were in the kitchen and when he looked outside, James discovered that light was only just starting to creep over the horizon with the promise of a sunny day. When he saw the time on the clock on the mantle, he was horrified to discover in was not quite six in the morning and his parents would not be up for at least another hour.
Knowing he would be unable to fall back asleep, James decided to go into the living room and keep his mind occupied with the previous days' newspaper – the sports section at least – until his parents came downstairs. He read up on the Yankees, but found himself skimming over the article. Maybe it was because they were losing this year or that Babe Ruth hitting the long ball wasn't quite as thrilling to him, but whatever the reason, James found himself moving from the Yankees articles to a brief article on horse racing. When there was nothing else of note in the paper, James put it down next to him and waited for the time to pass by.
Feet descended down the stairs a while later and Helen appeared, dressed in the pink bathrobe she had worn to bed. Helen said good morning to her son before going into the kitchen to make herself a cup of coffee before she started on breakfast. James acknowledged his mother, looking out the window and seeing that the light had finally won its daily battle with the darkness.
William came down while James was still staring out the window and looked curiously at his son. "What are you doing up so early? You usually sleep late on Saturdays. I hope you haven't made any other plans," he teased.
"I was too excited to sleep. I've been up for over an hour."
William laughed. "I thought we only went through this on Christmas morning."
James' cheeks reddened a little. "One more day in the year can't hurt. So when can we go?" he asked excitedly.
Stretching out his stiff muscles, William answered, "Can you let me wake up and have my breakfast first?" He realized his tone sounded grumpier than he had meant, so he spread his mouth into a wide, tooth-baring smile as he said, "We'll go soon, I promise. We need to have breakfast and get ready first." He ran his hand through his son's hair and went into the kitchen.
James had to force the overcooked breakfast down that morning; his stomach was not quite cooperating with him due to his anticipation, however. He hated how long his father took to finish breakfast while seeming to read every article in the morning paper he had gone out and bought while Helen had cooked breakfast. A look of disappointment arose on William's face when he read that the Yankees lost the previous afternoon, although the loss came as little surprise. Instead of simply sitting in the kitchen watching his father waste time with the paper, James trotted upstairs to dress and prepare for the day. He washed up, changed into a pair of blue shorts, and put on a plain white shirt. As James slid a sock over his left foot, William appeared in the doorway, awake and relaxed. "I'll get ready so we can go," he told his son. Looking out the window, William remarked, "It sure is a nice day to go to Coney Island isn't it?"
The weather outside was as good as any New Yorker could hope for on a May morning. The sun was out, shining down on the street and what little grass there was in the yard, while birds fluttered about in search for food. The sky was a light baby blue, with no clouds in sight to ruin the day with a possible rain. "Yes! It's a perfect day to go!" James cried, unable to hold back his enthusiasm.
"Well, I better get ready to go than, shouldn't I?" James nodded his head in response and descended downstairs while his father went into his room to dress for the day.
"Now James, don't you be any trouble to your father," Helen cautioned her son as he came back into the kitchen.
"I won't be, I promise."
"Good. I'm sure you'll have a great time. I always loved going down to Coney Island with your father before you were born," she said as she thought back to those days, almost sad that she would not be going. Despite all the rush in the house on a Saturday morning, Helen was in a great mood, caused by the fact that she would have the entire day to herself. Saturday's were typically hard for Helen because she went about doing the usual housework, but had William around eating all the food and trying to fix up some broken things around the house while James was running around with his friends, making a mess just after she had cleaned one up. It was going to be refreshing to have no worries about what trouble James was getting into in the neighborhood. In short, Helen despised Saturday's, even though it was the favorite day of the week for both men in her life.
Eager to get going, James went outside to wait for William, bringing a baseball with him to toss to himself. William remained in the house for a moment and said to Helen, "I hope you enjoy your day by yourself. Do you have any plans?"
"Not that it's any of your business, but I plan to relax today and I might go over to Peggy's for some drinks later on," she answered, obviously annoyed that he was cheating her of even another minute of peace and quiet that she felt entitled to. William could tell by looking into his wife's face that she was done with the conversation ‒ if it could be called that ‒ and he said goodbye, leaving the house without waiting for her to reply, knowing she would not have one.
The young boy and his father walked excitedly down the street to the subway station on Atlantic Avenue, a short distance from their home. When the subway arrived – after a chorus of screeching brakes caused James to cover his ears – they waited their turn patiently in line. William handed over two nickels and boarded the crowded subway car with James following closely behind. James looked through the small window next to him the whole way, admiring the mosaic tiling along the walls as he envisioned the sights and smells he was soon to encounter. The ride was a short one as Coney Island was in the Southwestern tip of Brooklyn. The short trip suited James, who was crowded on all sides by the mass of humanity in the car.
When the subway car stopped, a struggle ensued as everyone in the car tried to get out at once, eager to be the first one to let themselves loose on Coney Island. William held his son's hand and told him to wait for everyone else to get out, not wanting to risk getting James trampled in the mayhem. As soon as William and James walked off the subway at Stillwell Avenue into the crowded street, James' eyes lit up as he saw the nearby Giant Racer, the screams of passengers ringing in his ears. The enticing smell of Totonno's pizza, along with Nathan's Famous five cent hotdogs and fried clams entered their noses and caused their stomachs to ache with pangs of hunger as they started to walk with the crowd who had gotten off the subway. Although they had eaten Helen's breakfast, the smell in their kitchen that morning was nothing compared to the succulent smells they were now breathing in, mixed with the salty aroma of the ocean.
"Let's just walk around for a while and see what we find," William instructed, taking James' hand in his own and heading straight ahead.
They had been walking for over twenty minutes when a talker was heard in front of the Dreamland Circus Sideshow. William guided James away from the man standing on a platform and toward the opposite side of the street where the Eden Musee stood. There were dozens of customers in front of the building reading the posters that listed the wax attractions within or staring in the two display windows. "What's The World in Wax mean?" James asked, reading the words off the billboard over the display windows.
"It means that this is a wax museum. All the displays inside are of famous people or scenes done in wax."
"How do they do that?"
"I'm not sure to be honest."
"Can we go inside?"
William was about to say yes to his son and even had a hand in his pocket in search of the twenty cents it would cost the two of them for admittance when his eyes rested on the posters on the building, which proclaimed attractions such as: Rulers of the world, Death of an innocent victim, The eve of an execution, Assassination of Pres. McKinley, and Martyred Christians. "Um, I think we better not." Seeing the disappointment written across James' face, William quickly offered, "Why don't we look around a bit more and see what else is here. Maybe we can come back later."
This last statement cheered James up and he quickly followed his father down the street until they were in front of the Barrel of Fun, which was a long spinning tube made of wood in which people entered through one end and slowly made their way to the other end while the barrel spun around, making navigation rather difficult. James slowed down as they passed, watching some children and their parents laughing inside as they were thrown about the spinning barrel. William and James joined the group of onlookers who were laughing with mirth at the people trying to exit the ride.
"I think we'll have to go on that later," William said as more people climbed in the entrance of the ride. James nodded his head and the two continued on taking in all the sights of the various amusement rides and games that could be played as the sun started beating its mild-May rays on their shoulders. James was afraid to blink, afraid he would miss something spectacular in the seemingly endless park.
"Do you want to go back to Nathan's and grab a couple of hot dogs?" William asked James, whose hand he was holding so as not to lose his son amongst the crowd. Coney Island was always busy, but ever since the five cent subway rides, it was a booming tourist attraction because more people could now afford to go. Even though it was May, there were more people than James had ever seen in his life.
"Sure!" James declared as they turned back toward Nathan's Famous stand on the corner of Surf and Stillwell Avenue.
"They make what many consider the best hot dog in the world," William informed his son. "I'd have to agree," he added, feeling a distinct pull as James started to walk faster. It was not long before the sign above the open stand could be seen, proclaiming: The Original Nathan's Famous Frankfurters with green writing and a lowercase "N" in front of Nathan's. To the left was painted a wooden barrel with 5¢ in the middle and to the right was listed: Frankfurter, Roast Beef, Hamburger with a large five and small cent sign right next to the offerings. As William led James closer, a white banner underneath the main sign read from left to right: Potato Chips 10¢, Malted Milk Milk shake 6¢, Soda 5¢, Ice Cream Soda 10¢, Pineapple – Orange – Grape – Lemon 5¢. People were flocking to Nathan's from the subway and coming from the long boardwalk on the other side of the stand with William and James. When the line had moved up enough, William and James reached the stand, they could see about a dozen workers busy taking and filling the orders. There was no distinguishable line, just a mass of bodies pushing their way toward the front so they could get their cheap hot dogs and root beer.
William made sure he had a good grip on James' hand before pushing toward the front of the line with everyone else. Considering how many people were trying to get hot dogs for themselves and their children, it was a surprisingly quick wait before William ordered four hot dogs, a hamburger, and two root beers – all for just thirty-five cents. He had no more than spoken the order and within forty-five seconds, the food was in front of him, steaming hot.
Food in hand, William and James pushed back through the throng of humanity and went walking back along the wooden boardwalk, which stretched two and a half miles from W. 37th Street to Ocean Parkway.The boardwalk was as mobbed as Nathan's had been, for William could see nothing but a sea of people in front of him as he searched for a place to sit down and eat. While he was scanning the nearby area, a small commotion occurred when two policemen went chasing after a man without a shirt on in order to give him a warning that he must not have his chest exposed. The shirtless man ignored them, however, running into several people as he tried to get away. Several females looked disgustedly after the man as he ran by, followed by the policemen. After the disturbance was over, William finally found a little pavilion with a few spots to sit down a short distance away.
"Why are you looking at me like that, Dad?" James asked, seeing his father staring at him after they had sat down.
"Well, this is a special moment in your life, son." William replied as he took one of the hot dogs out of the small box their order came in.
"What's special about it?"
"This is your very first Nathan's hot dog," William told his son, handing him the hot treat.
James was about to take his very first bite then paused. "Dad, do you remember your first Nathan's hot dog?"
"Yes, I do. The very first time I took your mother out was when I first experienced a Nathan's hot dog. I remember closing my eyes and biting down and just letting the flavor enter my mouth."
James held the oversized dog in front of his mouth and closed his eyes, biting off a small chunk of the hot dog and letting it rest in his mouth for a few seconds; he could even feel the steam hitting the roof of his mouth as some of the juice ran out onto his tongue. Before the saliva in his mouth increased any more than it already had, James started to slowly chew up and down, enjoying the feel of his teeth puncturing the skin of the hot dog after getting through the bun. When he swallowed the bite, his stomach craved more.
William waited for his son's eyes to open again before asking, "So, what do you think?"
"It's delicious! You have to eat yours now, just like when you were here with Mom."
William nodded, closed his eyes, and started to think back to when he and Helen came here to sit down on the beach and eat sweets and go on some of the rides, but those thoughts turned as bitter as their relationship had for William, who thought of how much the girl he had married had changed. He opened his eyes and looked down at his son, who had given up watching his father and was eagerly devouring the rest of his first Nathan's hot dog. When William closed his eyes again, he pictured that very moment – he and his son eating hot dogs on the boardwalk at Coney Island on James' first visit – and he put the treat into his mouth and ate that first bite as he always ate them: slowly.
When their bellies were full, William decided they would spend some time laying on the beach and perhaps walking into the shallow ocean to let their food settle before going on any rides. Finding a place to sit on the beach was not an enviable task; people sat towel to towel and if you looked from above, you wouldn't see a beach there at all, just a huge mass of people. William managed to find a spot just big enough for the two of them to lie down. From where they were, they could not even see where the ocean began.
"Hey, dad, what's that?" James asked, looking behind them and pointing up past the boardwalk to a giant metal circular structure in the distance.
William sat up and saw what his son was pointing to. "That, James, is the Wonder Wheel!"
"What's a Wonder Wheel?"
"Well, it's a wheel of wonder of course," he stammered, unable to find the words to describe the ride. "You see those little baskets hanging off of it?"
"Yes," James answered, looking skyward at the mountainous contraption.
"Well, people get into those and when they are all full, the wheel spins around slowly in the air so when you get to the top, you can see the ocean and all of the park. You go around several times until it's time to get everyone out," William explained.
James' eyes grew wide as he tried to comprehend being able to see all of New York. "Can we ride it?" the boy asked excitedly.
"Sure, we'll ride it later on this evening — that's the best time because all the lights will be on in the city. It'll be a long wait in line though."
"It looks gigantic from here!" James declared as he marveled at the enormous ride.
"It is, just wait until you see it up close"
"How tall do you think it is?" James wondered aloud, more to himself than to his father.
"Oh, I'd say at least a hundred feet, maybe more. Bigger than I am, that's for sure." William lay back down on the sand and tried to rest his eyes for a few minutes and let his meal settle, but James would have none of that. He persisted in asking when they could go on the rides. Apparently, his stomach had taken the Coney Island food better than William's had. Unable to resist his son's constant persistence, William decided to get up to lead his son to more fun.
Walking through the giant mass of people, William and James heard an assortment of American accents and the languages of all sorts of foreign countries. There was a Chinese couple taking pictures of the ocean, while no more than ten feet away, a group of people speaking French were enjoying the wind blowing through their hair as they contentedly ate clams. While William led James through the crowd, they could not travel for more than twenty feet without hearing a talker trying to get customers to ride a ride, play a game, or see sights of the unusual variety.
William and James worked their way through the crowd toward their destination: The Giant Racer on Surf Avenue and West 10th street. The Giant Racer was a nine hundred foot long two-track roller coaster and had been one of the main attractions of the Dreamland Amusement park before a fire in 1911 burned the park down; but due to its steel structure, the Giant Racer survived the fire and continued operation.
"Wow, look at how fast the cars go!" James exclaimed as the Racer came into view. His pace picked up so that he was leading his father instead of the other way around.
William looked up at the mammoth sight before him. If nothing else, the attractions at Coney Island had the ability to make a man feel small. "They are fast," he replied. "I hope the line isn't too long though."
They got in the back of the line for the coaster, which, as William feared, was substantially long. As they slowly inched their way forward, William could not help but overhear an elderly couple in front of him. "I was really hoping to ride the new roller coaster, but I'm not waiting all afternoon," the man said to his wife in an Irish-accented tone.
The woman shook her head and replied, "That line was hardly any longer than this one."
"I don't know. I don't think this one's too bad and it's a fun ride. They just keep building new coasters for more money; the old ones are just fine."
"I'm sure the new one is fun too. Maybe we should go back later and see if the line is any shorter."
"It won't be, but we can check," the man retorted.
James tugged on his father's arm and when William looked down at him, James asked, "Will it really take all afternoon to ride the Thunderbolt?"
"I don't know, son. I suppose it might, but let's just worry about this line for the time being."
It was twenty-five minutes before the two found themselves at the front of the line and they were seated behind the elderly couple. As the coaster started to grind its way up the first ascent, William looked over at his son, who had a wide grin on his face as the cool ocean breeze blew his soft, dirty blond hair about. When they reached the top of the ascent, the car paused for a brief moment, letting everyone marvel at the beautiful view of the beach from such a height, forgetting they were on a roller coaster for just the briefest of moments, until suddenly the car plunged down the track. Everyone – the elderly couple included – screamed as their hair flew back away from their exulted faces. James somehow managed to yell and giggle at the same time as they went along the metal track, the wheels of the coaster the only sound besides the yells of the passengers. When the car reached a sharp curve, more yells were elicited from all aboard, for they were not sure if the car was going to turn as it should or if it was just going to careen right off the tracks. Unbeknownst to anyone currently riding on the Giant Racer, this had actually happened once in 1911, killing two women who plunged fifty feet down to the ground. That was not the fate for this group of passengers, however. They whipped around the turn, William holding on tight so he would not press all his weight into his son, as they continued along the path of the track to its inevitable end.
As soon as the ride was over and he was on solid ground once again, James realized he had fallen in love. Coney Island was better than anywhere he had ever been in his life and he had only been there a little more than an hour and a half. There were people as far as one could possibly see and they were all there for the same reasons: to be entertained by the unique sights and smells; to get away from their lives for a few hours; and most importantly, to enjoy themselves and act like children, no matter what age they really were. The sounds of people screaming on the rides, the voices of the talkers promising the chance of winning great prizes in games of luck, and the feel of the wind blowing in his face intoxicated the young boy.
And he wanted more.
Right outside the Giant Racer was a little cart selling Coca-Colas and that was where William and James headed next. The man selling the drinks looked to be in his mid-twenties, with bright red hair and matching freckles. It was obvious by his tan that he spent the entire day outside selling his soda, drinking a few himself when the heat got to him and the line was small. After William ordered the drinks, the man looked down at James and smiled, asking, "Did you ride the Giant Racer?" as he opened the Coca-Colas with a bottle opener.
"I sure did! It was fantastic!" the boy exclaimed, taking one of the sodas the man held out.
"Well, there's plenty of rides here that are even better, my boy!" the vendor told him. "Make sure you try as many as you can!"
"I will!" James replied as William led him away from the cart so other people could order their drinks. They stood on the grass looking up at the people now on the roller coaster, taking small sips of the cold, sweet drink. When his bottle of Coca-Cola was nearly exhausted, James asked, "Can we go on the Giant Racer again?"
"We just rode that, son. Don't you want to try something else? Besides, it took us half an hour before we got to ride it, and I'm not sure I want to wait that long to go on it again when there are so many other things to do and see," William answered.
"Please, Dad. I really liked it, especially going around that last sharp turn. Can't we ride it one more time and then we'll check out the other rides?" the little boy pleaded.
Knowing there was no way to refuse his son anything, William nodded and the two finished their colas and walked back to the end of the line so they could ride the Giant Racer again.
The second best thing about being a book blogger is offering book giveaways! The first…obviously it is me receiving free books to review :D
Two great giveaways were given during the month of March! Below each cover is the name of the winner chosen.
Winner:  Mona G.
Winner:  Laura B.
Didn't win a book this month?  That's okay!  Why? Well, because I have another giveaway that is open right now! Simply look to the right side bar of the main blog page and you will see the link to the book giveaway.
HF Virtual Book Tours is thrilled to introduce you to author Julie Dewey's historical novel One Thousand Porches!
A heart warming story about family, love, and perseverance, One Thousand Porches chronicles the lives of tuberculosis sufferers and their family members at a sanatarium in Sarnac Lake, NY. A beautiful story that is meant to inspire and uplift readers through the cast of characters that are genuinely kind human beings, readers have called One Thousand Porches "illuminating" and "historically significant".
One Thousand Porches
by Julie Dewey
Publication Date: November 1, 2013
CreateSpace
Formats: Ebook, Paperback
Set in the majestic yet untamed Adirondack Mountains of New York more than a century ago, an extraordinary story unfolds about a little known town called Saranac Lake.
The town is home to a man with a disease known as consumption, white plague, or as some called it, the red death. It is here that Doctor Edward Livingston Trudeau finds a hopeful cure for tuberculosis in the form of open air. Trudeau's patients vary in age, gender, class, and race, but they have one thing in common. They must all choose to embrace life, even in the face of death, if they wish to heal at the Sanitarium.
Christine, a woman at the helm of her family, has already lost two children to the dreaded plague. But when her daughter, Collette, contracts the disease, she is determined to keep her alive. Venturing into unknown territory, Christine risks her own health and that of her unborn child, as well as her marriage, to help her daughter seek a cure that to many is absurd. Christine embarks upon a life-changing journey as she moves from caregiver to patient. In the face of adversity she must find the courage to sustain herself. When Lena, a factory worker and mother of three, begins coughing up blood she is faced with a decision no mother wants to make. She either stays with her family and risks her own death, or leaves her loved ones behind while she goes off in hope of a cure at the Sans. Big Joe, once a strong man for a traveling circus, seeks a quiet place to live out his final days in hiding. When he is sent to the Sanitarium, he is terrified to learn he will be housed with fellow circus performers for he is a hunted man. Gaunt and thin, he can only hope no one from his past recognizes him in his current state. Little Amy, a six year old child, must care for her entire family of seven, all whom are afflicted with different forms of plague. When she is diagnosed with a very rare form herself, she is sent to the Sanitarium and put under the care of Dr. Trudeau. Alone and afraid, Amy faces her fears and allows herself to dream of a future.
With a cast of characters so vivid, One Thousand Porches is a heart warming and engaging story that will instill hope and faith in even the most pessimistic reader.
Read an excerpt
Chapter 1 Pittsford, NY 1885
The sputum most likely crossed the hearth of our large country estate in Pittsford, New York on the scalloped hem of my favorite green velvet dress. The flattering ensemble with the well fitted bodice and bustle below my waist in the back. I was told this by my husband, James Lyndon, who made me watch while he set the garment to burn in our grate, the embers coursed thru the fabric destroying the residue left from a lungers hacking.
Consumption was a poor man's disease, it was inconceivable that it gained entry into our pristine home miles outside the village by any other means. James had no one else to hold responsible for his son's suffering so the burden of blame was mine in his eyes. I had ventured into town for groceries and fabric, as well as lunch with the ladies several times over the course of the month. I dare not remind my husband, but he ventured far more places than I did.
My husband could not bear witness as his sons flesh was consumed, his lungs gurgling and dissolving as he gasped and choked for air. All Henry's strength and will were sapped from his body as he withered away in isolation. His soul leaving us for heaven mere weeks before his 18th birthday celebration this October. I was given no choice but to accept the guilt that Henry would never attend college, or marry and have children. James placed the blame squarely upon my shoulders and defiantly closed me out from our bedroom and from his affections, punishing me for the death of our first born son.
Typically solid and stoic to a fault, James became maniacal for a short time immediately following Henry's death. Frenzied, he set off on a tirade where he emptied gown after gown from my closet along with dress coats, shoes, scarves and gloves, immersing them all in the raging blaze to be destroyed. James wasted no time, and stormed through the house ripping sheets and pillowcases off beds, kitchen aprons from hooks and even the old fraying rags under our sink that we stored for cleaning, were all set to burn.
"James, I beg of you, you cannot burn our entire wardrobes, we will have nothing left!" I screamed in a panic, trying to get through to him, but knew I could not be heard for his empty eyes did not meet mine but instead flickered across the house, leaping from object to object in search of anything else he missed, telling me in short, he was momentarily insane.
Amidst my pain and suffering I took great measures to prevent the bacteria from infecting the rest of us, beginning with scouring the house daily to an immaculate state until my fingers cracked and bled. In the evenings my gentle daughters slathered my hands, one finger at a time, with petroleum jelly and wrapped them in strips of cotton in order to heal. All of my remaining dressing gowns, the ones set aside to be tailored that James missed as he ransacked the place, as well as Collette's and Emma Darlings were hemmed to mid-calf so as not to risk contact with the ground. Lucas and Daniel, our two remaining boys wore trousers that did not drag but I feared the disease and their fathers instability so intensely now that I made them take off their shoes on the porch and wipe the soles with rags dipped in boiling water the moment they got home from school. Then the rags were burned in our outdoor fire pit.
We were told the disease could lay dormant for months or years even, causing even more panic, and so the fires raged and our old shifts were ripped to make rags to use for boiling and cleaning purposes.
The disease known as consumption, white plague, the red death, or tuberculosis was especially harmful to anyone with an already compromised immune system, such as our Collette with her weakling lungs. It was spreading like wildfire across the nation and was being touted as the most fatal disease known to man, far surpassing typhoid and scarlet fever in its death toll. Taking nearly one in every seven Americans or four hundred souls daily. It took no prejudice in who it afflicted either. The elderly as well as children, men and women, black and white, poor and wealthy were disposed of but most often it was young adult males in the prime of their life, like our Henry, falling prey.
Doctors were perplexed by the spread of the disease, some believed it was developed based on the patient's constitution, either physiologically or psychologically and therefore didn't believe it could be spread. Along the same lines other scientists and researchers believed it to be hereditary and therefore took no precautions against it. Still others thought it was airborne spread from spitting, coughing, laughing, sneezing, and even talking. It was thought it could also be transferred from bodily fluids such as pus and bowel discharge. Doctors encouraged everything from wearing beards for the men to prevent the germ from entering their orifices, to eating nothing but diets rich in meat and dairy.
"I tell you Christine, this disease is contagious. We must be vigilant over our hand washing, and we shall each bathe nightly in separate water." James spoke to me through his fog of grief.
Praise for One Thousand Porches
"I greatly enjoyed the time I spent reading this book. Historically significant as well as heartwarming, One Thousand Porches is an engaging tale of family, friendship, hope and perseverance in the shadow of uncertainty." – Erin, Flashlight Commentary Blog
"This novel was fascinating. Of course I know of TB but to hear the history behind what Dr. Trudeau did for so many is remarkable. I think anyone interested in history and especially the history of TB and the development of the first sanitariums should enjoy this novel. I've read one other of Julie's books and I find her writing to be very frank and real. I look forward to seeing what subject Julie tackles next!" – Dar, Peeking Between the Pages Blog
"One Thousand Porches is such a treasure. I learned so much about tuberculosis through the intertwined lives of Christine, Joe, Collete, Will, Amy, Daniel, and, of course, Edward Trudeau. Such inspiring lives these characters show us. As we advance in the 21st century, we can learn so much from those who lived, learned and loved over a hundred years ago. Thank you, Julie, for another illuminating look back in history." – Cindy Gorham-Crevelling
"Julie Dewey loves history…that is clear!!! And, as in her first book about the orphan trains of old, she has again chosen to write about a time in our past that few remember. She writes about tuberculosis, and shows us that TB did not discriminate! She introduces us to a cast of characters from all walks of life, from the very wealthy, the poor and indigent, to everything in between. This is a warm story about people making the best of their circumstances after they are torn away from their homes and families!! Because I live in New York state, I was particularly intrigued. I feel a visit to Saranac Lake and surrounding areas need to be on my "bucket list"! I also love that Julie Dewey wove her own personal history into the story, with the introduction of LENA!!! As per her dedication, Lena was her great Grandmother!!!" – Dr Michael A. Radz
About the Author
Julie Dewey is a novelist who resides with her family in Central New York. Her daughter is a singer/songwriter, and her son is a boxer. Her husband is an all-around hard working, fantastic guy with gorgeous blue eyes that had her falling for him the moment they met.
In addition to researching and writing she is an avid reader. She is also passionate about jewelry design and gemstones. She loves anything creative, whether it be knitting, stamping, scrapping, decoupaging, working with metal, or decorating.
Visit her at http://www.juliedewey.com to get your reading guide for this book and to read an excerpt from Forgetting Tabitha, the Story of an Orphan Train Rider.
Book Blast Schedule
Monday, March 17
Historical Tapestry
Just One More Chapter
Tuesday, March 18
Layered Pages
Flashlight Commentary
Wednesday, March 19
West Metro Mommy
Turning the Pages
Thursday, March 20
Reading the Ages
Passages to the Past
Friday, March 21
Pages of Comfort
To Read or Not to Read
Saturday, March 22
Book Nerd
Reviews by Molly
Sunday, March 23
Carpe Librum
Books in the Burbs
Monday, March 24
A Bookish Affair
Oh, For the Hook of a Book
Tuesday, March 25
Peeking Between the Pages
Historical Fiction Obsession
Wednesday, March 26
CelticLady's Reviews
So Many Books, So Little Time
Thursday, March 27
Closed the Cover
HF Book Muse-News
Friday, March 28
Broken Teepee
A Bookish Libraria
Click link to enter the giveaway, and you may win one of the prizes below!
One Thousand Porches Giveaway
Win of the prizes below:
2 – Paperback copies of One Thousand Porches
1 – $25 Amazon Gift Card
Giveaway will run from March 17-28. You must be 18 or older to enter.
Winner will be chosen via Rafflecopter on March 29 and notifiied via email.
Winner has 48 hours to claim prize or new winner is chosen.
Celebrating the paperback release and new cover, Penguin Publishers has generously offered a paperback giveaway!
What would you do if you had ninety-nine days to change your life? When you enter the world of Menna van Praag's magical debut, THE HOUSE AT THE END OF HOPE STREET (Penguin; On-Sale: March 25, 2014; 978-0-143-12494-8; $16.00) about an enchanted house that offers refuge to women in their time of need, that is precisely what you'll begin to ask yourself.
When Alba Ashby, the youngest Ph.D. student at Cambridge University, suffers the Worst Event of Her Life, she finds herself at the door of 11 Hope Street.  There, a beautiful older woman named Peggy invites Alba to stay, on the house's unusual conditions: she'll have ninety-nine nights, and no more, to turn her life around. The enchanted house will help Alba get her life back but, Peggy warns her, it may not give her what she wants. It will give her what she needs. The house, invisible to everyone except those who need it, has had more than a few distinguished guests. Virginia Woolf, Dorothy Parker, and Agatha Christie, among others, all stayed there at hopeless times in their lives and still hang around—quite literally—in talking portraits on the walls.
At Hope Street Alba meets Carmen, a sexy singer who no longer performs, and seems haunted by something that is buried under a plant in the garden with flowers so dark they are almost black. Living with them is Greer, a failed actress who's hiding a dark secret of her own. But perhaps most mystifying of all is Peggy herself, who entertains her lover on Sundays, eats chocolate cake for breakfast, and holds conversations with the illustrious tenants occupying the house's walls. As Alba begins to piece her life back together she discovers her own family has been hiding truths from her, truths that will lead Alba to places and people she never knew existed and to a life she never dreamed possible.
Inventive, charming, and filled with a fabulous cast of literary figures, THE HOUSE AT THE END OF HOPE STREET is a wholly imaginative novel of feminine wisdom and second chances, with just the right dash of magic.
About the Author
Menna van Praag is a freelance writer, journalist, and Oxford graduate. She is the author of Men, Money and Chocolate. She lives in Cambridge, England, with her husband and son.
Connect with the Author:
Blogger's Note:
This book gave me such a newfound love for whimsical magic, weaved into a storyline with very realistic characters! It's a fantastic book and I am quite excited to offer this book as a giveaway!
Giveaway Details:
In the comment section below, please add your name/email and answer this question:
If you could have any literary author (from the 18-20th century) spend an afternoon with you, who would it be and why?
Giveaway ends, March 25, 2014.
US entries only.
Winners:
Jenna E.
Mary B.
Winner:
Anita Y.
Congratulations to the winners! I hope you enjoy the book :D  Many thanks to the publishers for offering these great books to Books in the Burbs for giveaways, too!
Best,
Lisa