Contemporary/Literature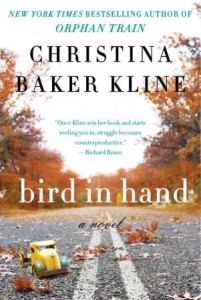 My Review:
I read Christina Baker Kline's book, Orphan Train, and enjoyed it very much! It was a historical fiction book, so I was truly intrigued about this book. It's not a historical fiction book, which is quite hard for authors to do (jumping from genre to another) and succeed.  However, Christina Baker Kline is certainly the exception and her writing skills are spot on with this great book!
I read this book in about 1.5 days.  Christina's writing draws you in immediately.  It's not a book you have to wait to really get invested in…it starts from page 1.  I remember reading the first 10 pages and a friend asked what I was reading.  I told her and she asked how it was.  I told her, "It's fantastic!! There is so much happening, that I can't put it down!".  She asked what page I was on…I was on page 10.  Just 10 pages.  We laughed as she said I was really giving this book huge accolades when I hadn't read that much.  However, in those 10 pages, so much happens that it felt like I had read 3 chapters, at least.  Why? Because it takes that long to be introduced to the characters, build up the plot, then create a twist.  This book did that mid-way through the chapter!  It just goes to show how quickly the pace of the book moves, with the readers getting to know the 4 main characters and the challenges they face as they each have to look at their marriage, their friendships, and their future.
I always tell people that if an author can get me to dislike a character, they are a fantastic author.  It's easy to create a character to sympathize with, but it's quite challenging to create one that brings out so much emotion and disgust.  That is how I felt about Charlie.  He is the person that I felt this story truly revolved around, because he demanded it.  It was about how he felt in the marriage, what kind of attention (if any) he wanted to give to his children and wife, his relationship with his college friends, even about how the accident his wife was in, was going to affect him.  In the end, I wasn't too happy with how it ended for him, but I have a feeling that if the pages continues, Charlie will find himself in a different situation.
Allison is the wife that many will resonate with, feel compassion towards, even be angry with…after all, she was in a devastating accident that has life long consequences.  Allison is also the friend of Claire, who in many ways lives vicariously through her friends, as she romps around and ventures into the world of writing.  Ben is the supportive husband, successful, and devoted to his wife:  Claire.  While there is a lot that goes in the book, there is much not written, which will leave many wondering about the future of these 4 friends.  I hope Christina Baker Kline considers writing a sequel because I would love to love to know what happens!
Christina Baker Kline is brilliant, as she tackles some huge issues that couples face, even if the circumstances are different.  Every couple at one point or another has to decide how to make their marriage better, career choices and how to manage their household.  Sadly, some couples have to deal with issues of infidelity, trust, respect, and boundaries.  Each of these issues are tackled in this fantastic book, that will make fro a great book club discussion, and be a favorite for many!
*This book was provided through the publisher and TLC Book Tours, in exchange for an honest review.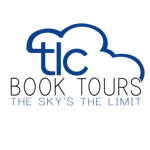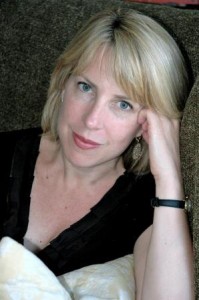 About Christina Baker Kline
Christina Baker Kline was born in England and raised in Maine. The author of five novels, including the runaway bestseller Orphan Train, Kline has taught literature and creative writing at Yale, New York University, and Fordham. She lives outside of New York City.
Find out more about Kline at her website, connect with her on Facebook, and follow her on Twitter.
Christina's Tour Stops
Bird in Hand
Thursday, October 16th: I'd Rather Be At The Beach
Tuesday, October 21st: Kritters Ramblings
Thursday, October 23th: Books in the Burbs
Monday, October 27th: Kahakai Kitchen
Wednesday, October 29th: BoundbyWords
Thursday, October 30th: Sara's Organized Chaos
Monday, November 3rd: A Bookish Way of Life
My Review:
The book reminds me of The Help by Kathryn Stockett and Fried Green Tomatoes by Fannie Flagg, all mixed together. Except, the main dish is Amen pie, which sounds pretty scrumptious.  The story centers around Sis, caretaker to her grandma, nephew, and sister.  Her sister has her own demons to contend with, all while raising her son, preparing for a wedding, and dealing with flashbacks to being a pregnant teen mom.  Jim, her brother, is back from Vietnam with his own PTSD and wooden leg to contend with.  Lastly, there is Beulah, caretaker and confident to Sweet Mama (Sis's grandma).  With a wedding to prepare for, overseeing a restaurant that is the beacon of hope for a small town community, and preparing for Camille, a grade 5 hurricane, this book has all the great ingredients to a great book! Add in a dead body in the backyard, and you also have a little mystery to deal with.
The book kept my attention, had a lot of events going on, and the characters were quite interesting.  The book kept at smooth pace, and even though there was a lot happening in the story, the author does a great job of introducing different characters and connecting them in a way that keeps the storyline moving along without becoming stagnant.  I did feel the story was a bit rushed at the end, but it still ended in a great way!  While the story ends, there is much to be left to the imagination!  Nothing is truly solved, but the story ends with a great measure of hope!  Hope for new beginnings, for love, and for a family to stay together despite circumstances that can easily tear them apart.
 *This book was provided by the publishers and NetGalley, in exchange for an honest review.  No forms of compensation were given.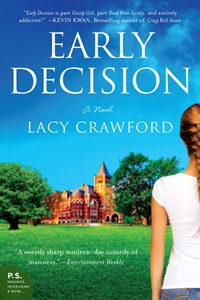 My Review:
As a mom of a freshman in college, I can still remember all the preparation it took and time spent to fill out college applications, scholarships, and visiting campuses.  During that time, a friend mentioned hiring a person to fill out the applications for their son.  It was a lot of money, and I thought it was a bit crazy.
Well, apparently, that is the norm!! This book moved at a great pace and highlights different families and the challenges they face, along with the "college whisperer" to make sure the student has the best opportunity to go to the best university.  This book isn't a "how-to", rather it shows the extents families will go for their child to remain a legacy in the family, the pressures the students face, and the way it can potentially bring a family closer, or break them further apart.  I found it most interesting the relationships and family dynamics that Anne sees, as she spends more time with her students and family secrets are exposed and the pressures each one faces.
It's not a depressing book by any means, but it's a somber look at what families expect from their children, even when their child may have a different idea of what they want for their future.  I love how Anne is able to bring out the best in each of the students she works with and the trust she works hard at establishing.
Anne has her own share of struggles and a relationship that is long distance, which puts pressure on her work and her own goals.  Anne is a young woman, who didn't set out to be a college coach.  She taught at school and helped her students with their college essays, which slowly morphed into her coaching other kids because of the huge success she had with her former students.
About a year ago, I read the book, Accelerated by Bronwen Hruska.  Reading Lacy Crawford's book made me think of the students from Accelerated, and I pictured them and their parents as the ones seeking help from Anne.  I know…these books have nothing to do with the other, but I could see a natural extension of it all.
Overall, I loved this book! Again, there aren't any huge secrets that are revealed in the book.  However, I loved the essays because it showed what each student was thinking, their writing ability, and how Anne was able to pull more from her students when she read the essays.  I loved this book and any parent who has dealt with college admissions, has a child in school, or is simply a reader who loves books about family secrets, family relationships, and the pressure of today's society, will all enjoy this fantastic read!
*This book was provided by the publisher and TLC Book Tours, in exchange for an honest review.  No forms of compensation were given.
About Lacy Crawford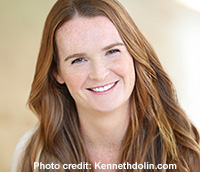 For fifteen years Lacy Crawford served as a highly discreet independent college admissions counselor to the children of powerful clients in cities such as New York, Chicago, Denver, San Francisco, Los Angeles, and London. Her "day jobs" included serving as senior editor of Narrative magazine and director of the Burberry Foundation. Educated at Princeton and the University of Chicago, Crawford lives in California with her husband and two children.
Connect with Lacy Crawford through her website or Twitter.
Lacy's  Tour Stops
Tuesday, August 26th: Walking With Nora
Wednesday, August 27th: Back Porchervations
Thursday, August 28th: Man of La Book
Monday, September 1st: Alison's Book Marks
Tuesday, September 2nd: The Ludic Reader
Wednesday, September 3rd: cakes, tea and dreams
Thursday, September 4th: Staircase Wit
Monday, September 8th: Carpe Libros
Wednesday, September 10th: The Scarlet Letter
Thursday, September 11th: missris
Monday, September 15th: Mrs. Mommy Booknerd
Tuesday, September 16th: Shall Write
Wednesday, September 17th: Book Journey
Thursday, September 18th: Bibliotica
Thursday, September 25th: Books in the Burbs
Friday, September 26th: The Things You Can Read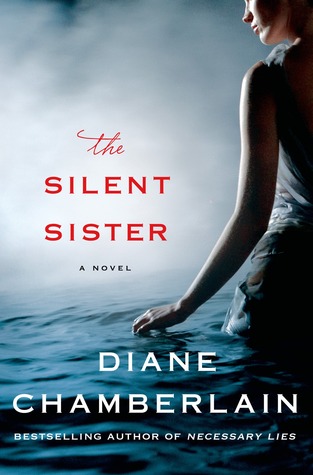 I loved this book! There was so much mystery surrounding the truths behind the "suicide" of Riley's sister, Lisa.  It was a novel that definitely kept me turning each page, with increasing curiosity, as I learn the truth behind Lisa's suicide and fatal accident, Riley's mom, and the many secrets that the MacPherson parents died with.
It's definitely a page turner and will keep everyone on their toes, trying to connect to the missing pieces as Diane Chamberlain slowly reveals little hidden truths along the way.  I read this book in about a couple of days and loved that the ending didn't end so nicely.  Rather, there are some loose ends and I do hope that Diane Chamberlain will consider writing a sequel.
The only thing I didn't like too much was the title.  I didn't feel the title reflected the storyline because both sisters were not very quiet, rather the opposite.  Although, one sister was more hidden.  Nonetheless, it's a fantastic book!
It doesn't always happen, but with the recent health issues I've had, being homebound has allowed me the opportunity to read more than I have in a long time.  Reading has been the silver lining, this summer.  Usually, summer is the time when I read from my TBR list, which I have yet to touch! I think most readers can relate-but it seems my TBR list is always expanding!!!  With new releases each week, it can be overwhelming to keep up with!
Below are some books I've read-so far!  If you click on the picture of each book, it will take you book page, so that you can read the synopsis.
**************************************************************************************************
This is a story that reads almost like a mystery, because Olivia has to piece together the events that happened before the fatal death of her estranged friend, Sally.  I enjoyed reading about the relationship between Sally and Olivia (before they became adults), and could certainly relate to having that "crazy friend"-who goes off the edge.  Eleanor Moran doesn't give all the details in order, with the story changing from past to present, which made the book even more fascinating to read!  I love a great mystery, wrapped up in a novel that has a little bit of everything: widowhood, survivor's guilt, infidelity, friendships, lies and betrayal, and a little romance.  The reader is given one piece of the puzzle, in random order, as each piece slowly takes shape to reveal the hidden truths that were there the whole time.
I loved Madeline and felt her emotions were true to that of a child, who deals with the loss of her parent.  She is angry, distant, reluctant, and slowly opens her heart to the possibilities of loving and honoring her mother, while also accepting a new beginning.  My heart ached for her, as she struggles to balance her faithfulness to her mom, while also learning to accept someone else in her life.  It isn't until the very end that Moran reveals to the reader and Sally's family-the reason for Sally's demise and "crazy behavior", which came as a shock but then made sense!  Eleanor Moran nails the psychological issues Sally faces and the internal struggles she dealt with and the demons that she faced.
While there were times that it seemed Olivia was in a trance and did whatever William wanted, it seemed that in some cosmic weird way that Sally wanted things to evolve as they do and that in the end, she could rest in peace knowing those she loved were all together.
It's an excellent read!  I read this one quite quickly because  I wanted to know what happens!  Most of all, I love the style of writing Eleanor Manor has in this book-as it was a puzzle that slowly connects and reveals all the hidden secrets that the characters have.  Those who love books about mental illness, family secrets/relationships, and friendships, will certainly love this book!
  *A huge thank you to the publisher for giving me the opportunity to review this book.
************************************************************************************************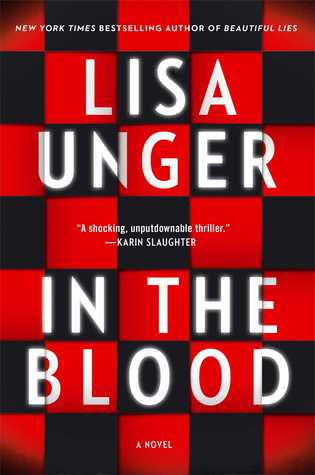 Let's face it.  The book cover doesn't scream, "READ ME!".  But….don't let that deter you from reading it!  Once you've read it, you will completely understand the cover and appreciate it that much more.  This book is a traditional thriller book.  It has mystery, electric energy that intensifies as each chapter is read, murder, possible suspects and motives, and psychological drama that will have your head spinning!  It's definitely one of my best picks for 2014, because it the kind of book that any reader will enjoy.
You love history? Check.
You love murder mystery? Check.
You love reading about an underdog protagonist that has a secret? Check.
You want to read a book that you won't be able to put down? Check.
You want a book that has to deal with sociopaths, psychological issues? Check.
You want a book that intensifies as each chapter is read? Check.
This book has it all.  There is so much detail, that Lisa Unger leaves no stone uncovered.  She weaves this incredible story, with two alternating voices.  Whose voice is the second? That 's one of the mysteries!  I absolutely loved this book, couldn't put it down, and read this book in 1 day.  That is really unheard for me, and being sick, I actually read this book with a migraine.  I literally read with one eye closed at times because my head hurt….but I needed to know what happened! Yeah, this book is that fantastic.  Add it to your TBR list, or better yet, just stop what you are reading and grab this book!  It's that good.
*This book was provided for review, courtesy of the publisher.
**************************************************************************************************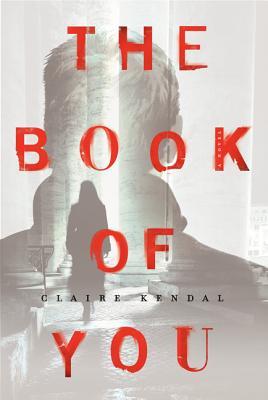 This is a book that starts out quite intense.  Clarissa is a girl that people either can relate to because they see parts of themselves in her, or know someone who is like her.  Either way, Clarissa will be someone that will bring out strong emotions in the reader.  Clarissa is the typical victim: she is isolated, wants to have a relationship but doesn't know how to set boundaries because she has self-esteem issues, and doesn't know who to trust.  There are so many issues Clarissa is challenged with, because of the torment she endures from her predator (Rafe).  The reader is taken on a journey of the psychological trauma and prison a person can get entrapped in, and how it slowly strips everything from the victim, to a point of panic.  It's an incredible book that shows that cycles repeat, until the victim takes control and makes a shift mentally.
If you or someone you know is feeling threatened, in an unsafe situation, or needs to talk to someone, please call the Crisis Hotline!
1.800.273.8255
24/7, anytime, anywhere.
  *This book was provided through TLC Book Tours, in exchange for an honest review.
Genre: Contemporary Fiction, Women's Fiction
Pages:  334
Publisher:  St. Martin's Press (publication date: May 13 2014)
Source: TLC Book Tours
Synopsis:
One of the most anticipated debut novels of 2014, Cutting Teeth takes place one late-summer weekend as a group of thirty-something couples gather at a shabby beach house on Long Island, their young children in tow.
Nicole, the hostess, struggles to keep her OCD behaviors unnoticed. Stay-at-home dad Rip grapples with the reality that his careerist wife will likely deny him a second child, forcing him to disrupt the life he loves. Allie, one half of a two-mom family, can't stop imagining ditching her wife and kids in favor of her art. Tiffany, comfortable with her amazing body but not so comfortable in the upper-middle class world the other characters were born into, flirts dangerously, and spars with her best friend Leigh, a blue blood secretly facing financial ruin and dependent on the magical Tibetan nanny everyone else covets. Throughout the weekend, conflicts intensify and painful truths surface. Friendships and alliances crack, forcing the house party to confront a new order.
Cutting Teeth is about the complex dilemmas of early midlife—the vicissitudes of friendship, of romantic and familial love, and of sex. It's about class tension, status hunger, and the unease of being in possession of life's greatest bounty while still wondering, is this as good as it gets? And, perhaps most of all, Julia Fierro's warm and unpretentious debut explores the all-consuming love we feel for those we need most, and the sacrifice and compromise that underpins that love.
The title of the book was quite interesting and rather reflective to what each parent experiences, during their weekend away.  Like a toddler cutting teeth, these parents experience their share of pain, numbness, growth, and new beginnings.  The cover of the book is "meh".  I didn't feel the book cover reflected the storyline in the way I would have expected.  The house where the couples stayed in, or the beach, maybe even the NY city view.  However, once I got passed that, it was a great read!
I always shudder when a book is quoted as being "One of the most anticipated debut novels of 2014″, because it really sets the author up for either sheer success or fizzled failure.  However, this book does not fail.  It reminded me of a drama sitcom, even the one I absolutely loved, "Thirty-Something".  Remember that one? I absolutely loved it!!
This is a book filled with different scenarios, a variety of characters-who have their own set of issues, and how they all come together by being in a playgroup.  This a character driven book, with each character evolving over the course of the book (or do they?), and how each one faces challenges that cause each one to question their goals, their relationships, parenting, and how they adjust to change.  With a wide variety of couples (non-couples) and children, this is a book that deals with real issues of today.  It's not a warm, fuzzy book, although there are moments of that.  Rather, it's a glimpse into the real issues parents face and/or have wondered.
This is also a book that would make for a great character analysis in an English Comp or Sociology class, because of the different issues discussed in this book.  It's a story that doesn't have one main plot, but many sub-plots, and Julia is able to merge them all together into a book that reads seamlessly.
It's an excellent book and one I enjoyed reading.
*My thanks to Lisa for working with me on my schedule!!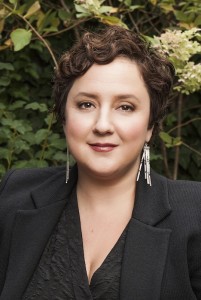 About Julia Fierro
Julia Fierro's debut novel, Cutting Teeth, was listed as one of the "Most Anticipated Books of 2014" by HuffPost Books, The Millions, Flavorwire, Brooklyn Magazine, and Marie Claire.  Her work has been published, or is forthcoming, in Guernica, Ploughshares, Poets & Writers, Glamour, and other publications, and she has been profiled in the L Magazine, The Observer, and The Economist.
Connect with Julia
Website | Facebook | Twitter | Pinterest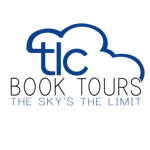 Julia Fierro's TLC Book Tours TOUR STOPS:
Monday, May 12th:  Books a la Mode – guest post
Monday, May 12th:  Ageless Pages
Tuesday, May 13th:  The Well Read Redhead
Friday, May 16th:  Books in the 'Burbs
Friday, May 16th:  BookNAround
Monday, May 19th:  Bookchickdi
Tuesday, May 20th:  Book Chatter
Thursday, May 22nd:  Must Read Faster
Friday, May 23rd:  Peeking Between the Pages
Tuesdya, May 27th:  Bibliophiliac
Wednesday, May 28th:  My Bookshelf
Wednesday, May 28th:  Snowdrop Dreams of Books
Thursday, May 29th:  Anita Loves Books
Monday, June 2nd:  Literally Jen
Tuesday, June 3rd:  Books in the City
Thursday, June 5th:  Bibliotica
Thursday, June 5th:  Kritter's Ramblings
Monday, June 9th:  A Lovely Bookshelf on the Wall
Wednesday, June 11th:  River City Reading
Thursday, June 12th:  Sidewalk Shoes
Friday, June 13th:  Luxury Reading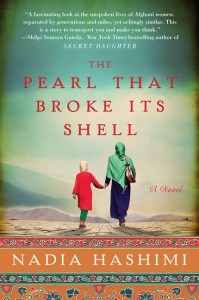 Hardcover: 464 pages
Publisher: William Morrow (May 6, 2014)
Language: English
ISBN-10: 0062244752
Genre:  Historical Fiction, Contemporary Literature
Source:  TLC Book Tours & Publisher
Format:  Paperback
Synopsis:
A luminous and unforgettable tale of two women, destiny, and identity in Afghanistan

Kabul, 2007: The Taliban rules the streets. With a drug-addicted father and no brothers, Rahima and her sisters can rarely leave the house or attend school. Their only hope lies in the ancient Afghan custom of bacha posh, which allows young Rahima to dress and be treated as a son until she is of marriageable age. As a boy, she has the kind of freedom that was previously unimaginable . . . freedom that will transform her forever.

But Rahima is not the first in her family to adopt this unusual custom. A century earlier, her great-great-grandmother Shekiba, left orphaned by an epidemic, saved herself and built a new life in the same way—the change took her on a journey from the deprivation of life in a rural village to the opulence of a king's palace in the bustling metropolis of Kabul.

Crisscrossing in time, The Pearl That Broke Its Shell interweaves the stories of these two remarkable women who are separated by a century but share the same courage and dreams. What will happen once Rahima is old enough to marry? How long can Shekiba pass as a man? And if Rahima cannot adapt to life as a bride, how will she survive?
The cover is stunning, absolutely beautiful!  I love the title and felt that it went well with the theme of the book.  If readers are aware of the traditional Muslim gender roles, in the Middle East, then this book shouldn't be too much of a shock.  There were many times that my heart ached over the way girls were treated vs. boys, the family expectations of women and multiple wives, the devaluation of a woman and the importance of birthing sons, and the inability to walk outside their home without men/boys attacking or harming them.  While the religious culture is vastly different from that promotes gender equality, it is a story that needs to be told and highlighted to understand the themes in the storyline.
Nadia writes so beautifully and shifts between the past and present flawlessly.   Shekiba's story is one that is filled with sorrow, sadness, but also has glimmers of hope and new beginnings.  Her story read almost like a folktale, that can be passed down from generation to generation for young girls to be inspired and create change.  I was so engrossed with Shekiba's tale that it was hard to switch mentally to Rahima's storyline.  However, both stories switched back and forth seamlessly.
Rahima is a little girl, who experiences both sides of the gender norms: as a boy and girl.  As a girl, she experiences being bullied by the boys her age, the inability to walk to school safely, having to wear her burqua, the disappointment she sees in her father's eyes, etc.  As a boy, she experiences many freedoms of going to school without harassment, going to the story and bargaining/buying goods, having the time to socialize and play after school and not prepare meals, and the approval she gets from her father.
Rahima lives in a household where the country is changing, having to see her father leave for bouts at a time, and have him return to a drunken/drugged stupor.  She also hears the talks amongst the family in her house and their thoughts on family, politics/country, and the "girl talk" women have.
This is a long book.  It took me awhile to read, simply because it was so mesmerizing to learn and read about the culture in Afghanistan, the changing country, and how two families are impacted with gender roles, religion, and political climate change.  It's a beautiful book and one that will easily be compared to Khaled Hosseini and his lyrical style of writing, in a practical format, that people of all backgrounds will enjoy, cry, rejoice, and remember for a long time.
About Nadia Hashimi
Nadia Hashimi's parents left Afghanistan in the 1970s, before the Soviet invasion. In 2002, Hashimi visited Afghanistan for the first time. She lives with her family in suburban Washington, D.C., where she works as a pediatrician.
Find out more about Nadia at her website, connect with her on Facebook, and follow her on Twitter.
Nadia's Tour Stops
Wednesday, May 7th: The Gilmore Guide to Books
Thursday, May 8th: Lit and Life
Friday, May 9th: Books in the Burbs
Monday, May 12th: Svetlana's Reads and Views
Monday, May 12th: A Bookish Affair
Tuesday, May 13th: Drey's Library
Wednesday, May 14th: Snowdrop Dreams of Books
Thursday, May 15th: West Metro Mommy
Wednesday, May 21st: Peeking Between the Pages
Thursday, May 22nd: Time 2 Read
Monday, May 26th: BoundbyWords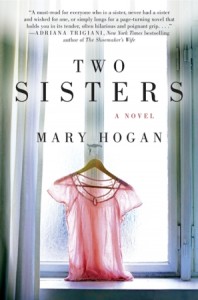 Genre: Women's Fiction
Publisher: William Morrow
Release Date: March 4/2014
Pages:  384
Source: TLC Book Tours & Publisher
Rating: An Excellent Cupcake
Synopsis:
One family, two sisters, a lifetime of secrets . . .
The third child in a family that wanted only two, Muriel Sullivant has always been an outsider. Short, dark-haired, and round, she worships her beautiful blond sister, Pia, and envies the close bond she shares with their mother, Lidia. Growing up in their shadow, Muriel believes that if she keeps all their secrets—and she knows plenty, outsiders always do—they will love her, too.
But that was a long time ago. Now an adult, Muriel has accepted the disappointments in her life. With her fourth-floor walk-up apartment and entry-level New York City job, she never will measure up to Pia and her wealthy husband, their daughter, and their suburban Connecticut dream home. Muriel would like nothing better than to avoid her judgmental family altogether. One thing she does quite well.
Until the day Pia shows up to visit and share devastating news that Muriel knows she cannot tell—a secret that will force her to come to terms with the past and help her see her life and her family in unexpected new ways.
Two Sisters is a powerful and poignant debut novel about two sisters—opposites in every way—as well as their mother and the secrets and lies that define them all.
My Review:
This book, on the surface, can seem quite simple.  Two sisters, both treated differently by their parents, living separate lives, have different relationships with their parents (as adults), and how an illness can bring a family together or separate them further.  However, there were so many layers to this book, that it made it quite interesting all the way through.
What I believe the author, Mary Hogan, truly shows is how hurt people marry other hurt people, and how those hurts can turn to rejection experienced by their children.  It's a cycle, it's a family pattern, and it's sadly one that happens all the time.
Through Muriel's pain, readers are introduced to the relationship she has with her mother, father, and siblings.  Pia is the woman, every woman wants to be on the outside.  Perfect relationship with her mother, husband, and the mom of a beautiful child.  She has the perfect body, perfect home, finances for anything her heart desires, even a full-time maid.  However, as life always shows: no one is immune to illness.
Pia, in her own way, wants to make amends with Muriel.  However, Murial uses this time to uncover family secrets and face the family, she has worked hard at avoiding.  Muriel is the girl, most will relate to.  Why? Because she opens the most vulnerable part of herself, as she shares different experiences that caused her pain, rejection, humiliation, and sorrow.
It was also interesting to see that regardless of how unemotionally connected Muriel's mother is, Muriel works in a profession that reminds her most of the times she shared with her mom (even if she was simply used).  It was also quite interesting to see how Lydia and Owen stay together, despite their lack of love, simply because it was expected of them with their respective families.  Lydia is in love with someone else, who is married to his job (so to speak), and had they married would have been shunned from their communities.  Owen, while he is the most quiet in this story, has the greatest heartache.  He doesn't marry a woman that did love him, he loses his relationship with his children, and he never fully comes full circle in his life.
Two Sisters is a window into one family, where two adults married for different reasons: none of which was for true love.  Sadly, it is their children who may the price for that and it impacts the relationships they have as adults.  Even Muriel's brother, who doesn't appear until the very end of the book, has his own reasons for shunning the family.
This is a powerful read.  I imagine many readers will experience disgust, sadness, and anger as each character unfolds in each chapter.  However, Mary Hogan does a remarkable job of bringing her readers to the brink with Muriel, only to give a ray of hope and some happiness for Muriel's future.
If you love women's fiction, contemporary literature (although the time period is questionable), relationships about families, love books about the underdog finding his/her voice, then you will love this book!
Also, did I mention the cover?  The cover is gorgeous, although it doesn't really go with the storyline.  Maybe if it had been the suit, Pia picks out for herself, it would have fit.  Regardless, it is still a great book!
*This book was provided by TLC & the publisher, in exchange for an honest review. No forms of compensation were given.
About the Author:
Mary Hogan is the NAPPA Award-winning author of seven young-adult books. Two Sisters is her first novel for adults. She lives in New York City with her husband, Bob, and their dog, Lucy.
Follow the Author:
Tour Stops
Tuesday, March 4th: BoundbyWords
Wednesday, March 5th: cupcake's book cupboard
Thursday, March 6th: Chronicles …
Monday, March 10th: Kritters Ramblings
Monday, March 10th: Sweet Southern Home
Tuesday, March 11th: No More Grumpy Bookseller
Wednesday, March 12th: BookNAround
Monday, March 17th: Drey's Library
Tuesday, March 18th: Snowdrop Dreams of Books
Wednesday, March 19th: Kahakai Kitchen
Thursday, March 20th: The Well-Read Redhead
Monday, March 24th: Books in the Burbs