Contemporary/Literature
Title:  The Look of Love
Author:  Sarah Jio
Published by: Penguin/Plume Books on November 25th, 2014
Pages: 320
Genres:  Women's fiction, Contemporary/Literary Fiction
Format:  ARC
Synopsis:
Born during a Christmas blizzard, Jane Williams receives a rare gift: the ability to see true love. Jane has emerged from an ailing childhood a lonely, hopeless romantic when, on her twenty-ninth birthday, a mysterious greeting card arrives, specifying that Jane must identify the six types of love before the full moon following her thirtieth birthday, or face grave consequences. When Jane falls for a science writer who doesn't believe in love, she fears that her fate is sealed. Inspired by the classic song, The Look of Love is utterly enchanting.
My Review:
No lie.  I read this book in ONE day!  Perhaps it's because I have been sick and am confined to my chair, but a bigger part of the reason is because I just couldn't stop reading!  I absolutely love this book.  It's charming, very magical, and the story moves along rather nicely.  The book doesn't dive too deep into issues, but gives a nice overview of each character so that the reader can connect with each one.
Now, I need to add this bit of disclosure:  If you or anyone you know is experiencing headaches, black-outs, fuzzy views, etc…see your doctor and follow protocol!  This is just a story!! It's not real.
Jane sees fuzzies, gets headaches, and experiences head pain.  Against her neurologist's orders, she decides to heed the advice given to her by a woman, who also "the gift", and has passed it on to her.  Jane has never experienced love, and in order for her to find love, she must first identify 6 different types of love and identify the couple's matching those descriptions.  She has been given 1 year to do this task or risk never experiencing true love.
Jane is the shop owner of a local florist and loves the language of flowers.  Each flower has a meaning and sees how flowers communicate emotion to others.  Her shop assistant, Lo, has her own love challenge, as do some of Jane's other friends and acquaintances.  Jane begins to see her gift as a powerful tool, rather than a nuisance, and sees how people love differently.  From broken marriages, broken promises, and heartache, Jane sees the power of love and how love is experienced differently.
It's a charming book, moves rather quickly despite the many characters introduced, and will have you guessing what happens to each couple.  The only issue I have is that the book cover doesn't fit the storyline.  I imagine Jane looking different, or perhaps it's Elodia (the first person to have been given the gift of seeing love).  Either way, it's a great book and will be a wonderful gift idea for the holidays!
*A huge thank you to First to Read for giving me the opportunity to read and review the book.  No forms of compensation were given.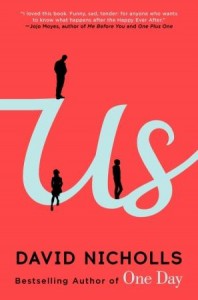 Hardcover: 416 pages
Publisher: Harper (October 28, 2014)
Synopsis:
David Nicholls brings the wit and intelligence that graced his enormously popular New York Times bestseller, One Day, to a compellingly human, deftly funny new novel about what holds marriages and families together—and what happens, and what we learn about ourselves, when everything threatens to fall apart.
Douglas Petersen may be mild-mannered, but behind his reserve lies a sense of humor that, against all odds, seduces beautiful Connie into a second date . . . and eventually into marriage. Now, almost three decades after their relationship first blossomed in London, they live more or less happily in the suburbs with their moody seventeen year-old son, Albie. Then Connie tells him she thinks she wants a divorce.
The timing couldn't be worse. Hoping to encourage her son's artistic interests, Connie has planned a month-long tour of European capitals, a chance to experience the world's greatest works of art as a family, and she can't bring herself to cancel. And maybe going ahead with the original plan is for the best anyway? Douglas is privately convinced that this landmark trip will rekindle the romance in the marriage, and might even help him to bond with Albie.
Narrated from Douglas's endearingly honest, slyly witty, and at times achingly optimistic point of view, Us is the story of a man trying to rescue his relationship with the woman he loves, and learning how to get closer to a son who's always felt like a stranger. Us is a moving meditation on the demands of marriage and parenthood, the regrets of abandoning youth for middle age, and the intricate relationship between the heart and the head. And in David Nicholls's gifted hands, Douglas's odyssey brings Europe—from the streets of Amsterdam to the famed museums of Paris, from the cafés of Venice to the beaches of Barcelona—to vivid life just as he experiences a powerful awakening of his own. Will this summer be his last as a husband, or the moment when he turns his marriage, and maybe even his whole life, around?
My Review:
I was drawn into this book immediately. Within the first few pages, Connie tells Douglas that she feels the marriage has run its course and wants a divorce.  Bam!!  Twenty years of marriage thrown away, or so it seems from Douglas' point of view.  Douglas goes back in time to describe how he first met Connie, what his life is like, and what he hopes to accomplish while he and his family trek across Europe. Connie wants to have this last trip as a family, to experience "firsts" with Albie and have him have the trip of his life.  Douglas wants to use this time to save his marriage and draw closer to Albie.  However, this trip has plans of its own, which helps both of them to discover important truths along the way and helps bring them closer as a family.
Douglas shares about his biochemist life and the work he does…even about a fruit fly.  The fruit fly has an interesting lifespan and purpose, which is analogous to the relationship between Douglas and Connie.  It's interesting that when the fruit fly's life cycle ends, it is replaced with another fruit fly.  Yet, Douglas never sees the correlation between his marriage and that of the fruit fly.  Prior to Connie's shocking statement about wanting to move on because their relationship has run its course, Douglas never anticipates that this can happen to his own marriage, like that of the fruit fly's lifespan.  Douglas is traditional and predictable within his marriage:  he goes to work, provides for the family, is dependable, is trustworthy, and expects to grown old and die together (he and his wife).
Connie has focused her attention on their son, Albie, through the course of their marriage.  Prior to the marriage, Connie was unpredictable and has found herself in a rut.  She has given her all to the marriage, but wants more now that Albie is graduating and moving on, too.  She wants to discover herself again, embark on adventures, and experience life in a way she feels the marriage hasn't allowed her to.
As they all go on this trip, Connie and Douglas have different goals for this trip.  Douglas wants to save his marriage and grow closer to Albie.  Connie wants to have one last hurrah with them and give Albie a fun trip.  Connie and Douglas both gain better perspectives on themselves, their relationship, and their father/mother role with Albie.  Douglas also sees that despite marriage or divorce, the terms themselves aren't what defines their relationships; it is their own ability to move themselves and truly seek satisfying relationships with one another and being present.  They also realize that whatever the outcome, they will forever be tied together and be a family, despite any titles they have (husband/wife, mother/father/son, etc).
This is a sad tale, while there are moments of joy sprinkled throughout.  It's a book that many will enjoy because of the in depth look into marriage and of a couple who really are different, yet balance each other in ways they don't even realize.  It's a book that will challenge reader's own views on marriage and divorce and bring greater appreciation to living in the moment, while always planning ahead.
This is a great book for book club discussions!  Overall, an excellent book!
*This book was provided by TLC Book Tours and the publisher, in exchange for an honest review.  No forms of compensation were given.
About David Nicholls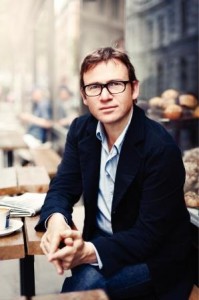 David Nicholls's most recent novel, the New York Times bestseller One Day, has sold over 2 million copies and been translated into thirty-seven languages; he also wrote the screenplay for the 2010 film adaptation starring Jim Sturgess and Anne Hathaway. Trained as an actor before making the switch to writing, Nicholls's previous novels include Starter for Ten (originally published in the U.S. as A Question of Attraction), adapted into a film starring James McAvoy, for which Nicholls also wrote the screenplay; and The Understudy. He continues to write for film and TV as well as writing novels and adapting them for the screen, and has twice been nominated for the BAFTA awards. He lives in London with his wife and two children.
Find out more about David at his website and connect with him on Facebook.
David's Tour Stops
Monday, October 6th: The Daily Dosage
Tuesday, October 7th: nomadreader
Wednesday, October 8th: From L.A. to LA
Thursday, October 9th: Spiced Latte Reads
Monday, October 13th: BookNAround
Tuesday, October 14th: Bibliosue
Friday, October 17th: 5 Minutes For Books
Monday, October 20th: Patricia's Wisdom
Tuesday, October 21st:  A Bookish Way of Life
Wednesday, October 22nd: Vox Libris
Thursday, October 23rd: The Scarlet letter
Monday October 27th: Read. Write. Repeat.
Tuesday, October 28th: Lavish Bookshelf
Wednesday, October 29th: nightlyreading
Thursday, October 30th: Always With a Book
Monday, November 3rd: Alison's Book Marks
Monday, November 3rd: Drey's Library
Wednesday, November 5th: More Than Just Magic
Thursday, November 6th: Walking With Nora
Monday, November 10th: Booksie's Blog
Wednesday, November 12th: Literary Lindsey
Thursday, November 13th: Books and Bindings
Friday, November 14th: Every Free Chance Book Reviews
Saturday, November 15th: BoundbyWords
Sunday, November 16th: Giraffe Days
Monday, November 17th: Doing Dewey
Tuesday, November 18th: Bibliotica
Thursday, November 20th: The Book Binder's Daughter
Friday, November 21st: Bookshelf Fantasies
Friday, November 21st: Book Loving Hippo
Friday, November 21st: Books in the Burbs
Monday, November 24th: I'd Rather Be At The Beach
Tuesday, November 25th: Svetlana's Reads and Views
Wednesday, November 26th: missris
TBD: …the bookworm…
My Review:
Wow.  This book has it all: family dysfunction, family secrets, marital affairs, sibling rivalry, suicide, survivor's guilt, divorce, and shame.  The Bird family all experience the majority of their heartbreak in their family home.  After the death of the Bird's matriarch, the family comes together to clean out their home.  Along with it, many family memories come up to the surface and the Bird family members have to address everything they buried underneath all their pain and shame.
It is interesting that the family is named "Bird", the matriarch's favorite holiday is Easter, and the biggest tragedy actually happens on Easter.  The Bird family all do their best to escape the family nest, but to embrace their future, every one of them has to visit their past.  Sadly, their past isn't all Easter eggs wrapped in color foil.  The items in the house (as the mom was a hoarder), are signs of the sadness that was hidden underneath each item.  Lorelei (Bird's matriarch) states that the items all represent a specific time and place with a memory that she wants to remember long past a picture can provide.
Meg is the oldest daughter, followed by Beth, and their twin brothers: Rory and Rhys.  Lorelei is a mom with her own obsessive compulsive tendencies, stemmed from a childhood of sexual abuse.  The patriarch (Colin) is rather aloof and quiet, doing what he needs to so that he can pacify Lorelei.  Vicky is the neighbor, who is married with 2 daughters.  Each one has their issues, leading up to the family tragedy, with evidence that shows the family was already cracking long before that event.
There are so many layers to this story, with so many rabbit trails that Lisa Jewell takes readers through.  With amazing writing techniques, Lisa Jewell manages to bring each different story and show their relevance and importance to the overall storyline.  I would love to talk about Bethan (Beth) and her black outs, because there is so much she saw and really holds the largest piece to the puzzle after her mom dies.  I think there are some family secrets of incest and the abuse Beth sees and experiences, passes on to the relationship she has with someone in the family.  There are so many layers to this story, and is a book that will become a book club favorite!  It's a long book, but every single page is worth it.
A huge thanks to She Reads for selecting one fantastic book for us to read!  No forms of compensation were given.   
I would like to thank Lisa Jewell and the publisher,  Atria Books (A trademark of Simon & Schuster) for providing me with this book, free of charge, for review.
To read more reviews of all the She Reads selection for the Books of Fall, click here.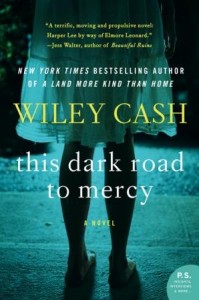 This Dark Road to Mercy
• Paperback: 256 pages
• Publisher: William Morrow Paperbacks; Reprint edition (September 23, 2014)
After their mother unexpectedly dies, twelve-year-old Easter Quillby and her six-year-old sister, Ruby, aren't expecting to see their errant father, Wade, ever again. But the ex–minor league baseball player who's been gone for years has suddenly appeared at their foster home to steal them away in the middle of the night.
Brady Weller, the girls' court-appointed guardian, begins looking for them, and quickly turns up unsettling information linking their father to a multimillion-dollar robbery. But Brady isn't the only hunter on the trail. Robert Pruitt, a mercurial man nursing a years-old vendetta, is determined to find Wade and claim his due.
Narrated in alternating voices that are at once captivating and heartbreaking, This Dark Road to Mercy is a soulful story about the emotional pull of family and the primal desire to outrun a past that refuses to let go.
My Review:
This book is gut wrenching, difficult to read, somber, but oh, so good!  I immediately was drawn into the world of Easter and her sister, Ruby.  Interesting names, given to them by their pill-addicted mother, which was perhaps one of the most endearing things she did for them: name them.  Due to tragic circumstances, Easter and Ruby live at a foster home with other children.  Their foster mother is working with their grandparents to help transition them to Alaska, where they will be able to live with family….family they don't know.  Easter is 12 years old, but very wise beyond her years.  She is coming into her own, with school boy crushes, but also has the reality of dealing with homelessness, not fitting in, trying to be a surrogate mom to her baby sister, and still be a kid herself.  Wade is their biological father, who had aspirations to be a professional baseball player, and signs away his parental rights.  However, on the run and wanting to be with his daughters, Wade takes them and their journey begins.
This is a tough story to read because it is rather dark, however don't let that sway you.  This is a fantastic story that really sheds light on the love between sisters, fitting in, starting over, and trying to change despite the past trying to define someone.  It was heartbreaking at times, but there are moments of hope and definitely mercy!  From the moment I opened the book, I was in Easter and Ruby's world.  Easter is the heroine of the story, because she is so resilient, gives hope, and in many ways represents the many children in foster care, who simply want to fit in and be loved.  Overall, a great book!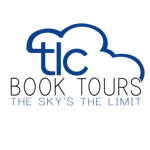 About Wiley Cash
Wiley Cash is the award-winning and New York Times bestselling author of A Land More Kind Than Home. A native of North Carolina, he has held residency positions at Yaddo and The MacDowell Colony and teaches in the low-residency MFA program at Southern New Hampshire University. He and his wife live in Wilmington, North Carolina.
Find out more about Wiley on his website, connect with him on Facebook, and follow him on Twitter.
Wiley's Tour Stops
Tuesday, October 21st: Mom's Small Victories
Tuesday, October 21st: Tutu's Two Cents
Wednesday, October 22nd: nightlyreading
Thursday, October 23rd: Fourth Street Review
Friday, October 24th: Lit and Life
Tuesday, October 28th: The Steadfast Reader
Wednesday, October 29th: From L.A. to LA
Thursday, October 30th: A Bookworm's World
Friday, October 31st: My Book Retreat
Monday, November 3rd: Svetlana's Reads and Views
Tuesday, November 4th: I'd Rather Be At The Beach
Thursday, November 5th: Books in the Burbs
Friday, November 6th: The Year in Books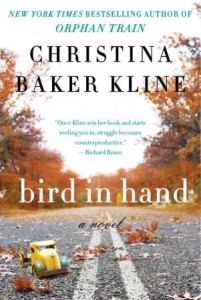 My Review:
I read Christina Baker Kline's book, Orphan Train, and enjoyed it very much! It was a historical fiction book, so I was truly intrigued about this book. It's not a historical fiction book, which is quite hard for authors to do (jumping from genre to another) and succeed.  However, Christina Baker Kline is certainly the exception and her writing skills are spot on with this great book!
I read this book in about 1.5 days.  Christina's writing draws you in immediately.  It's not a book you have to wait to really get invested in…it starts from page 1.  I remember reading the first 10 pages and a friend asked what I was reading.  I told her and she asked how it was.  I told her, "It's fantastic!! There is so much happening, that I can't put it down!".  She asked what page I was on…I was on page 10.  Just 10 pages.  We laughed as she said I was really giving this book huge accolades when I hadn't read that much.  However, in those 10 pages, so much happens that it felt like I had read 3 chapters, at least.  Why? Because it takes that long to be introduced to the characters, build up the plot, then create a twist.  This book did that mid-way through the chapter!  It just goes to show how quickly the pace of the book moves, with the readers getting to know the 4 main characters and the challenges they face as they each have to look at their marriage, their friendships, and their future.
I always tell people that if an author can get me to dislike a character, they are a fantastic author.  It's easy to create a character to sympathize with, but it's quite challenging to create one that brings out so much emotion and disgust.  That is how I felt about Charlie.  He is the person that I felt this story truly revolved around, because he demanded it.  It was about how he felt in the marriage, what kind of attention (if any) he wanted to give to his children and wife, his relationship with his college friends, even about how the accident his wife was in, was going to affect him.  In the end, I wasn't too happy with how it ended for him, but I have a feeling that if the pages continues, Charlie will find himself in a different situation.
Allison is the wife that many will resonate with, feel compassion towards, even be angry with…after all, she was in a devastating accident that has life long consequences.  Allison is also the friend of Claire, who in many ways lives vicariously through her friends, as she romps around and ventures into the world of writing.  Ben is the supportive husband, successful, and devoted to his wife:  Claire.  While there is a lot that goes in the book, there is much not written, which will leave many wondering about the future of these 4 friends.  I hope Christina Baker Kline considers writing a sequel because I would love to love to know what happens!
Christina Baker Kline is brilliant, as she tackles some huge issues that couples face, even if the circumstances are different.  Every couple at one point or another has to decide how to make their marriage better, career choices and how to manage their household.  Sadly, some couples have to deal with issues of infidelity, trust, respect, and boundaries.  Each of these issues are tackled in this fantastic book, that will make fro a great book club discussion, and be a favorite for many!
*This book was provided through the publisher and TLC Book Tours, in exchange for an honest review.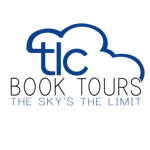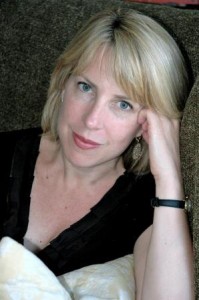 About Christina Baker Kline
Christina Baker Kline was born in England and raised in Maine. The author of five novels, including the runaway bestseller Orphan Train, Kline has taught literature and creative writing at Yale, New York University, and Fordham. She lives outside of New York City.
Find out more about Kline at her website, connect with her on Facebook, and follow her on Twitter.
Christina's Tour Stops
Bird in Hand
Thursday, October 16th: I'd Rather Be At The Beach
Tuesday, October 21st: Kritters Ramblings
Thursday, October 23th: Books in the Burbs
Monday, October 27th: Kahakai Kitchen
Wednesday, October 29th: BoundbyWords
Thursday, October 30th: Sara's Organized Chaos
Monday, November 3rd: A Bookish Way of Life
My Review:
The book reminds me of The Help by Kathryn Stockett and Fried Green Tomatoes by Fannie Flagg, all mixed together. Except, the main dish is Amen pie, which sounds pretty scrumptious.  The story centers around Sis, caretaker to her grandma, nephew, and sister.  Her sister has her own demons to contend with, all while raising her son, preparing for a wedding, and dealing with flashbacks to being a pregnant teen mom.  Jim, her brother, is back from Vietnam with his own PTSD and wooden leg to contend with.  Lastly, there is Beulah, caretaker and confident to Sweet Mama (Sis's grandma).  With a wedding to prepare for, overseeing a restaurant that is the beacon of hope for a small town community, and preparing for Camille, a grade 5 hurricane, this book has all the great ingredients to a great book! Add in a dead body in the backyard, and you also have a little mystery to deal with.
The book kept my attention, had a lot of events going on, and the characters were quite interesting.  The book kept at smooth pace, and even though there was a lot happening in the story, the author does a great job of introducing different characters and connecting them in a way that keeps the storyline moving along without becoming stagnant.  I did feel the story was a bit rushed at the end, but it still ended in a great way!  While the story ends, there is much to be left to the imagination!  Nothing is truly solved, but the story ends with a great measure of hope!  Hope for new beginnings, for love, and for a family to stay together despite circumstances that can easily tear them apart.
 *This book was provided by the publishers and NetGalley, in exchange for an honest review.  No forms of compensation were given.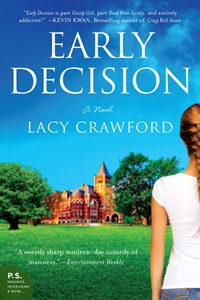 My Review:
As a mom of a freshman in college, I can still remember all the preparation it took and time spent to fill out college applications, scholarships, and visiting campuses.  During that time, a friend mentioned hiring a person to fill out the applications for their son.  It was a lot of money, and I thought it was a bit crazy.
Well, apparently, that is the norm!! This book moved at a great pace and highlights different families and the challenges they face, along with the "college whisperer" to make sure the student has the best opportunity to go to the best university.  This book isn't a "how-to", rather it shows the extents families will go for their child to remain a legacy in the family, the pressures the students face, and the way it can potentially bring a family closer, or break them further apart.  I found it most interesting the relationships and family dynamics that Anne sees, as she spends more time with her students and family secrets are exposed and the pressures each one faces.
It's not a depressing book by any means, but it's a somber look at what families expect from their children, even when their child may have a different idea of what they want for their future.  I love how Anne is able to bring out the best in each of the students she works with and the trust she works hard at establishing.
Anne has her own share of struggles and a relationship that is long distance, which puts pressure on her work and her own goals.  Anne is a young woman, who didn't set out to be a college coach.  She taught at school and helped her students with their college essays, which slowly morphed into her coaching other kids because of the huge success she had with her former students.
About a year ago, I read the book, Accelerated by Bronwen Hruska.  Reading Lacy Crawford's book made me think of the students from Accelerated, and I pictured them and their parents as the ones seeking help from Anne.  I know…these books have nothing to do with the other, but I could see a natural extension of it all.
Overall, I loved this book! Again, there aren't any huge secrets that are revealed in the book.  However, I loved the essays because it showed what each student was thinking, their writing ability, and how Anne was able to pull more from her students when she read the essays.  I loved this book and any parent who has dealt with college admissions, has a child in school, or is simply a reader who loves books about family secrets, family relationships, and the pressure of today's society, will all enjoy this fantastic read!
*This book was provided by the publisher and TLC Book Tours, in exchange for an honest review.  No forms of compensation were given.
About Lacy Crawford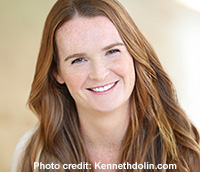 For fifteen years Lacy Crawford served as a highly discreet independent college admissions counselor to the children of powerful clients in cities such as New York, Chicago, Denver, San Francisco, Los Angeles, and London. Her "day jobs" included serving as senior editor of Narrative magazine and director of the Burberry Foundation. Educated at Princeton and the University of Chicago, Crawford lives in California with her husband and two children.
Connect with Lacy Crawford through her website or Twitter.
Lacy's  Tour Stops
Tuesday, August 26th: Walking With Nora
Wednesday, August 27th: Back Porchervations
Thursday, August 28th: Man of La Book
Monday, September 1st: Alison's Book Marks
Tuesday, September 2nd: The Ludic Reader
Wednesday, September 3rd: cakes, tea and dreams
Thursday, September 4th: Staircase Wit
Monday, September 8th: Carpe Libros
Wednesday, September 10th: The Scarlet Letter
Thursday, September 11th: missris
Monday, September 15th: Mrs. Mommy Booknerd
Tuesday, September 16th: Shall Write
Wednesday, September 17th: Book Journey
Thursday, September 18th: Bibliotica
Thursday, September 25th: Books in the Burbs
Friday, September 26th: The Things You Can Read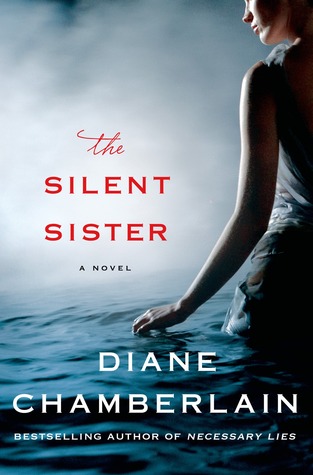 I loved this book! There was so much mystery surrounding the truths behind the "suicide" of Riley's sister, Lisa.  It was a novel that definitely kept me turning each page, with increasing curiosity, as I learn the truth behind Lisa's suicide and fatal accident, Riley's mom, and the many secrets that the MacPherson parents died with.
It's definitely a page turner and will keep everyone on their toes, trying to connect to the missing pieces as Diane Chamberlain slowly reveals little hidden truths along the way.  I read this book in about a couple of days and loved that the ending didn't end so nicely.  Rather, there are some loose ends and I do hope that Diane Chamberlain will consider writing a sequel.
The only thing I didn't like too much was the title.  I didn't feel the title reflected the storyline because both sisters were not very quiet, rather the opposite.  Although, one sister was more hidden.  Nonetheless, it's a fantastic book!
It doesn't always happen, but with the recent health issues I've had, being homebound has allowed me the opportunity to read more than I have in a long time.  Reading has been the silver lining, this summer.  Usually, summer is the time when I read from my TBR list, which I have yet to touch! I think most readers can relate-but it seems my TBR list is always expanding!!!  With new releases each week, it can be overwhelming to keep up with!
Below are some books I've read-so far!  If you click on the picture of each book, it will take you book page, so that you can read the synopsis.
**************************************************************************************************
This is a story that reads almost like a mystery, because Olivia has to piece together the events that happened before the fatal death of her estranged friend, Sally.  I enjoyed reading about the relationship between Sally and Olivia (before they became adults), and could certainly relate to having that "crazy friend"-who goes off the edge.  Eleanor Moran doesn't give all the details in order, with the story changing from past to present, which made the book even more fascinating to read!  I love a great mystery, wrapped up in a novel that has a little bit of everything: widowhood, survivor's guilt, infidelity, friendships, lies and betrayal, and a little romance.  The reader is given one piece of the puzzle, in random order, as each piece slowly takes shape to reveal the hidden truths that were there the whole time.
I loved Madeline and felt her emotions were true to that of a child, who deals with the loss of her parent.  She is angry, distant, reluctant, and slowly opens her heart to the possibilities of loving and honoring her mother, while also accepting a new beginning.  My heart ached for her, as she struggles to balance her faithfulness to her mom, while also learning to accept someone else in her life.  It isn't until the very end that Moran reveals to the reader and Sally's family-the reason for Sally's demise and "crazy behavior", which came as a shock but then made sense!  Eleanor Moran nails the psychological issues Sally faces and the internal struggles she dealt with and the demons that she faced.
While there were times that it seemed Olivia was in a trance and did whatever William wanted, it seemed that in some cosmic weird way that Sally wanted things to evolve as they do and that in the end, she could rest in peace knowing those she loved were all together.
It's an excellent read!  I read this one quite quickly because  I wanted to know what happens!  Most of all, I love the style of writing Eleanor Manor has in this book-as it was a puzzle that slowly connects and reveals all the hidden secrets that the characters have.  Those who love books about mental illness, family secrets/relationships, and friendships, will certainly love this book!
  *A huge thank you to the publisher for giving me the opportunity to review this book.
************************************************************************************************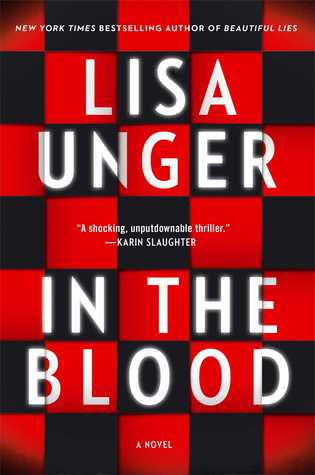 Let's face it.  The book cover doesn't scream, "READ ME!".  But….don't let that deter you from reading it!  Once you've read it, you will completely understand the cover and appreciate it that much more.  This book is a traditional thriller book.  It has mystery, electric energy that intensifies as each chapter is read, murder, possible suspects and motives, and psychological drama that will have your head spinning!  It's definitely one of my best picks for 2014, because it the kind of book that any reader will enjoy.
You love history? Check.
You love murder mystery? Check.
You love reading about an underdog protagonist that has a secret? Check.
You want to read a book that you won't be able to put down? Check.
You want a book that has to deal with sociopaths, psychological issues? Check.
You want a book that intensifies as each chapter is read? Check.
This book has it all.  There is so much detail, that Lisa Unger leaves no stone uncovered.  She weaves this incredible story, with two alternating voices.  Whose voice is the second? That 's one of the mysteries!  I absolutely loved this book, couldn't put it down, and read this book in 1 day.  That is really unheard for me, and being sick, I actually read this book with a migraine.  I literally read with one eye closed at times because my head hurt….but I needed to know what happened! Yeah, this book is that fantastic.  Add it to your TBR list, or better yet, just stop what you are reading and grab this book!  It's that good.
*This book was provided for review, courtesy of the publisher.
**************************************************************************************************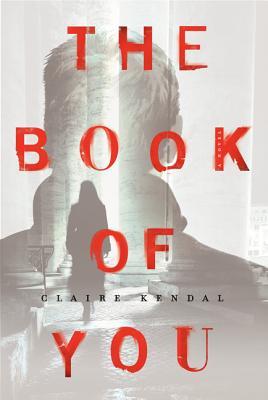 This is a book that starts out quite intense.  Clarissa is a girl that people either can relate to because they see parts of themselves in her, or know someone who is like her.  Either way, Clarissa will be someone that will bring out strong emotions in the reader.  Clarissa is the typical victim: she is isolated, wants to have a relationship but doesn't know how to set boundaries because she has self-esteem issues, and doesn't know who to trust.  There are so many issues Clarissa is challenged with, because of the torment she endures from her predator (Rafe).  The reader is taken on a journey of the psychological trauma and prison a person can get entrapped in, and how it slowly strips everything from the victim, to a point of panic.  It's an incredible book that shows that cycles repeat, until the victim takes control and makes a shift mentally.
If you or someone you know is feeling threatened, in an unsafe situation, or needs to talk to someone, please call the Crisis Hotline!
1.800.273.8255
24/7, anytime, anywhere.
  *This book was provided through TLC Book Tours, in exchange for an honest review.