Cupcakes and Books:
Publication Date: October 21, 2014
Publisher:  St. Martin's Press
Formats: eBook, Paperback
Series: Spymaster Chronicles
Genre: Historical Mystery
Synopsis:
Winter, 1558: Elizabeth I has ascended the throne but the first days of her reign are already fraught with turmoil, the kingdom weakened by strife and her ability to rule uncertain.
Summoned from exile abroad at the new queen's behest, Brendan Prescott arrives in London to face his shattered past. He soon finds himself pitted in deadly rivalry with his life-long foe, Robert Dudley, but when a poison attempt overshadows the queen's coronation, Elizabeth privately dispatches Brendan on a far more dangerous assignation: to find her favored lady-in-waiting, Lady Parry, who has vanished in Yorkshire.
Upon his arrival at the crumbling sea-side manor that may hold the key to Lady Parry's disappearance, he encounters a strange, impoverished family beset by grief, as well as mounting evidence that they hide a secret from him. The mystery surrounding Lady Parry deepens as Brendan begins to realize there is far more going on at the manor than meets the eye, but the closer he gets to the heart of the mystery, the more he becomes the quarry of an elusive stranger with a vendetta— one that could expose both his own buried identity and a long-hidden revelation that will bring about Elizabeth's doom.
From the intrigue-laden passages of Whitehall to a foreboding Catholic manor and the prisons of the Tower, Brendan must risk everything to unravel a vendetta that strikes at the very core of his world, including his loyalty to his queen.
The Tudor Vendetta is the third book in Gortner's Elizabeth I Spymaster Trilogy.
My Review:
The best part about trilogies is that a reader becomes invested in the characters.  The worst part is missing them, after reading the last page of the last book!  This is how I feel about this trilogy.  C.W. is a gifted writer, who not only merges fiction with historical fact, but tells a story that resonates with people today.  Brendan Prescott is a character that readers will connect with because of his loyalty, his own personal struggles, and his braveness.  He is someone that readers will root for and want to see how his journey ends.  While this is the last book of the trilogy, it can be read without being too confused about earlier events.  However, I would definitely recommend reading the first 2 books to appreciate how the story ends.  The story is filled with mystery, race against time, and secrets being exposed.  It's a fantastic story that readers will love!
About the Author
C.W. GORTNER holds an MFA in Writing with an emphasis in Renaissance Studies from the New College of California, as well as an AA from the Fashion Institute of Design and Merchandising in San Francisco.
After an eleven year-long career in fashion, during which he worked as a vintage retail buyer, freelance publicist, and fashion show coordinator, C.W. devoted the next twelve years to the public health sector. In 2012, he became a full-time writer following the international success of his novels.
In his extensive travels to research his books, he has danced a galliard at Hampton Court, learned about organic gardening at Chenoceaux, and spent a chilly night in a ruined Spanish castle. His books have garnered widespread acclaim and been translated into twenty-one languages to date, with over 400,000 copies sold. A sought-after public speaker. C.W. has given keynote addresses at writer conferences in the US and abroad. He is also a dedicated advocate for animal rights, in particular companion animal rescue to reduce shelter overcrowding.
C.W. recently completed his fourth novel for Ballantine Books, about Lucrezia Borgia; the third novel in his Tudor Spymaster series for St Martin's Press; and a new novel about the dramatic, glamorous life of Coco Chanel, scheduled for lead title publication by William Morrow, Harper Collins, in the spring of 2015.
Half-Spanish by birth and raised in southern Spain, C.W. now lives in Northern California with his partner and two very spoiled rescue cats.
For more information please visit C.W. Gortner's website and blog. You can also connect with him on Facebook, Twitter, Goodreads, Pinterest, and YouTube.
The Tudor Vendetta Blog Tour Schedule
Monday, October 20
Review at The Maiden's Court
Guest Post at Mina's Bookshelf
Tuesday, October 21
Review at Historical Fiction Obsession
Spotlight at Passages to the Past
Wednesday, October 22
Review at Back Porchervations
Review at Always With a Books
Thursday, October 23
Review at 100 Pages a Day – Stephanie's Book Reviews
Friday, October 24
Review at Bibliophilia, Please
Interview at Back Porchervations
Monday, October 27
Review at JulzReads
Review at Queen of All She Reads
Tuesday, October 28
Review at Beth's Book Reviews
Wednesday, October 29
Review at Making My Mark
Review at Writing the Renaissance
Review at A Bibliotaph's Reviews
Guest Post at Bookish
Thursday, October 30
Review & Guest Post at Drey's Library
Review & Interview at The Copperfield Review & From Meredith Allard
Interview at Writing the Renaissance
Friday, October 31
Review at Book by Book
Monday, November 3
Review at Mari Reads
Review & Gues Post at JM Ledwell Writes
Tuesday, November 4
Review at A Bookish Affair
Wednesday, November 5
Guest Post at A Bookish Affair
Thursday, November 6
Review at Booktalk & More
Friday, November 7
Review at Build a Bookshelf
Review at One Book at a Time
Monday, November 10
Review at CelticLady's Reviews
Review at Oh, for the Hook of a Book!
Tuesday, November 11
Review at A Book Geek
Review at The Lit Bitch
Wednesday, November 12
Review at A Chick Who Reads
Thursday, November 13
Review at Ageless Pages Reviews
Friday, November 14
Review at Book Nerd
Spotlight at Paranormal Book Club
Monday, November 17
Review at Broken Teepee
Review at The Never-Ending Book
Tuesday, November 18
Review at So Many Books, So Little Time
Guest Post at What is That Book About
Wednesday, November 19
Review at Kate Forsyth's Blog
Thursday, November 20
Review & Interview at The Tudor Enthusiast
Friday, November 21
Review at Griperang's Bookmarks
Monday, November 24
Guest Post at Historical Fiction Connection
Tuesday, November 25
Review at Historical Tapestry
Review at The True Book Addict
Wednesday, November 26
Review at Flashlight Commentary
Friday, November 28
Review at Books in the Burbs
Review & Interview at Jorie Loves a Story
To win a complete set of CW Gortner's Spymaster Chronicles Trilogy (The Tudor Secret, The Tudor Conspiracy, and The Tudor Vendetta) please complete the Rafflecopter giveaway by clicking on the link above. Giveaway is open to US residents only.
Giveaway ends at 11:59pm on November 28th. You must be 18 or older to enter.
Winner will be chosen via Rafflecopter on November 29th and notified via email.
Winner have 48 hours to claim prize or new winner is chosen.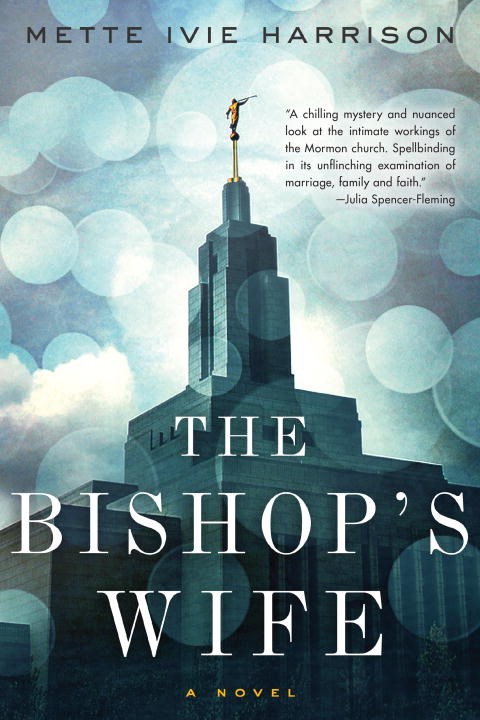 Publisher:  Soho Crime
Publication Date:  December 30, 2014
Pages:  350
Genre:  Mystery
Follow the Author:  Webpage
Synopsis:
In the predominantly Mormon city of Draper, Utah, some seemingly perfect families have deadly secrets.
Linda Wallheim is a devout Mormon, the mother of five boys and the wife of a bishop. But Linda is increasingly troubled by her church's structure and secrecy, especially as a disturbing situation takes shape in her ward. One cold winter night, a young wife and mother named Carrie Helm disappears, leaving behind everything she owns. Carrie's husband, Jared, claims his wife has always been unstable and that she has abandoned the family, but Linda doesn't trust him. As Linda snoops in the Helm family's circumstances, she becomes convinced that Jared has murdered his wife and painted himself as a wronged husband.
Linda's husband asks her not to get involved in the unfolding family saga. But Linda has become obsessed with Carrie's fate, and with the well-being of her vulnerable young daughter. She cannot let the matter rest until she finds out the truth. Is she wrong to go against her husband, the bishop, when her inner convictions are so strong?
Inspired by a chilling true crime and written by a practicing Mormon, The Bishop's Wife is both a fascinating look at the lives of modern Mormons as well as a grim and cunningly twisted mystery.
My Review:
I was intrigued by the synopsis and from the first couple of chapters, I really became invested in the "Bishop's Wife", Linda.  It was interesting to read what her role is within the ward and how she balances home life and church work.  She also is a seeker of truth and redemption, so it is no surprise that she sets off to find the truth about Carrie's disappearance.
Linda is married to the Bishop and is a mom of 3 sons, with her daughter having been born stillborn many years prior.  So, her plate is full.  Her older 2 sons are married and living away from their family home, while her younger son is home and distant.  The relationship she has with her younger son doesn't evolve as much as I would have liked, with some questions regarding her son's sexuality and if her "hunch" is right.  However, the book does dive in a bit more into the lives of Carrie and that of her family.  While the police and community are searching for Carrie, Linda steps in to take care of Carrie's younger daughter-Kelly.  Through that relationship, Linda comes to terms with her own issues surrounding grief and survivor's guilt regarding her stillborn child.
Linda is a busy woman, but realizes that she is just that: busy.  Prior to the incidents in the book, she realizes that she has not taken the time to really get to know the women of her ward.  As she starts to take time to get to know some of the women, she finds out that things aren't always as they appear on the outside.  With murders, a buried body in the backyard, incest, sexual abuse, abuse of power, the Mormon church and it's leaders, there is a lot packed in this book.  While everything comes together in the end, it does raise great questions that Mormons may find themselves asking or have known others to ask.  Mettie raises significant questions and shows that people in power aren't necessarily following the doctrine the way the should.
Even though this book is listed as Mystery, it can easily cross over to Women's fiction.  Even though this book has a lot of history regarding the Mormon practices, it is not a book that is simply tailored to those who love LDS literature.  Overall, it was a good book that would do well to have a sequel so that some loose ends can be addressed in the 2nd book.
    *This book was provided by Edelweiss and the publisher, in exchange for an honest opinion.  No forms of compensation were given.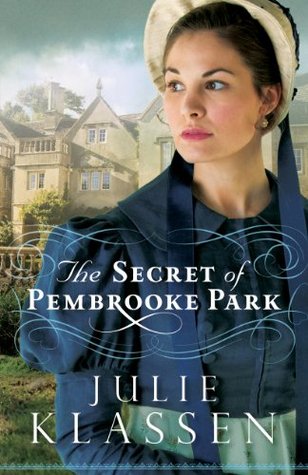 Publication Date: December 2014
Publisher:  Bethany House
Pages:  460
Synopsis from Goodreads:
Julie Klassen Is the Top Name in Inspirational regency Romance
Abigail Foster fears she will end up a spinster, especially as she has little dowry to improve her charms and the one man she thought might marry her–a longtime friend–has fallen for her younger, prettier sister.
When financial problems force her family to sell their London home, a strange solicitor arrives with an astounding offer: the use of a distant manor house abandoned for eighteen years. The Fosters journey to imposing Pembrooke Park and are startled to find it entombed as it was abruptly left: tea cups encrusted with dry tea, moth-eaten clothes in wardrobes, a doll's house left mid-play . . .
The handsome local curate welcomes them, but though he and his family seem to know something about the manor's past, the only information they offer Abigail is a warning: Beware trespassers who may be drawn by rumors that Pembrooke contains a secret room filled with treasure.
Hoping to improve her family's financial situation, Abigail surreptitiously searches for the hidden room, but the arrival of anonymous letters addressed to her, with clues about the room and the past, bring discoveries even more startling. As secrets come to light, will Abigail find the treasure and love she seeks…or very real danger?
My Review:
This book is so reminiscent to the great writings of Jane Austen!  Abigail is the more mature daughter, helping her father make business decisions and worrying with him about the lifestyle that her mother and younger sister are accustomed to.  Due to some financial ventures gone wrong, the family must move to meager accommodations.  Thankfully, they receive a letter from a family member, allowing the family to move into the house at Pembrooke Park.  However, the house has not been lived in for 18 years and Abigail has agreed to oversee the cleaning, before her family moves in.
Abigail willingly goes to help clean the house, while her younger sister stays behind to prepare for her season.  Sadly, Abigail finds out that the young man she had hoped to one day marry has eyes set on her younger sister.  Brokenhearted, Abigail heads over to the new property, where her own adventures begin.
This book has mystery, charm, secrets, friendships forged with some renewed, and love.  There are so many layers to this book, with the reader not knowing what is happening alongside Abigail.  Who can she trust? Who is the man with the green cloak walking in the middle of the night? What are those noises she keeps hearing at night? Is there a treasure hidden within the home or on the property? Will Abigail find true love?
True to form, Julie Klassen shares Biblical truths sprinkled throughout the book, which was quite relevant to the storyline.  However, those truths can be applied to those today.  I loved the storyline and found myself quite immersed in what was happening.  I didn't try to guess who had bad intentions and who was really trying to be helpful.  It helped me to just enjoy the story without trying to get ahead of myself.  Every mystery will be solved (or at least addressed), so sit back and just enjoy the way the story unfolds.  It's definitely one of my favorite books from Julie Klassen, with The Apothecary's Daughter being my absolute favorite!
This book won't be available in print until December 2, 2015.   However, it is available in e-format today! This is the perfect read during the Thanksgiving break.  After all, wouldn't you rather curl up with a great book instead of being pounced on during Black Friday?
*A huge thanks to Bethany House and NetGalley for giving me the opportunity to read and review this book.  No forms of compensation were given.
Want to win the book, plus a couple of other great historical fiction stories?  Author, Julie Klassen and a couple of other authors are hosting a giveaway!  Click here for details.
Title:  The Look of Love
Author:  Sarah Jio
Published by: Penguin/Plume Books on November 25th, 2014
Pages: 320
Genres:  Women's fiction, Contemporary/Literary Fiction
Format:  ARC
Synopsis:
Born during a Christmas blizzard, Jane Williams receives a rare gift: the ability to see true love. Jane has emerged from an ailing childhood a lonely, hopeless romantic when, on her twenty-ninth birthday, a mysterious greeting card arrives, specifying that Jane must identify the six types of love before the full moon following her thirtieth birthday, or face grave consequences. When Jane falls for a science writer who doesn't believe in love, she fears that her fate is sealed. Inspired by the classic song, The Look of Love is utterly enchanting.
My Review:
No lie.  I read this book in ONE day!  Perhaps it's because I have been sick and am confined to my chair, but a bigger part of the reason is because I just couldn't stop reading!  I absolutely love this book.  It's charming, very magical, and the story moves along rather nicely.  The book doesn't dive too deep into issues, but gives a nice overview of each character so that the reader can connect with each one.
Now, I need to add this bit of disclosure:  If you or anyone you know is experiencing headaches, black-outs, fuzzy views, etc…see your doctor and follow protocol!  This is just a story!! It's not real.
Jane sees fuzzies, gets headaches, and experiences head pain.  Against her neurologist's orders, she decides to heed the advice given to her by a woman, who also "the gift", and has passed it on to her.  Jane has never experienced love, and in order for her to find love, she must first identify 6 different types of love and identify the couple's matching those descriptions.  She has been given 1 year to do this task or risk never experiencing true love.
Jane is the shop owner of a local florist and loves the language of flowers.  Each flower has a meaning and sees how flowers communicate emotion to others.  Her shop assistant, Lo, has her own love challenge, as do some of Jane's other friends and acquaintances.  Jane begins to see her gift as a powerful tool, rather than a nuisance, and sees how people love differently.  From broken marriages, broken promises, and heartache, Jane sees the power of love and how love is experienced differently.
It's a charming book, moves rather quickly despite the many characters introduced, and will have you guessing what happens to each couple.  The only issue I have is that the book cover doesn't fit the storyline.  I imagine Jane looking different, or perhaps it's Elodia (the first person to have been given the gift of seeing love).  Either way, it's a great book and will be a wonderful gift idea for the holidays!
*A huge thank you to First to Read for giving me the opportunity to read and review the book.  No forms of compensation were given.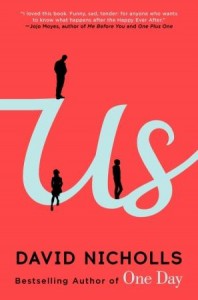 Hardcover: 416 pages
Publisher: Harper (October 28, 2014)
Synopsis:
David Nicholls brings the wit and intelligence that graced his enormously popular New York Times bestseller, One Day, to a compellingly human, deftly funny new novel about what holds marriages and families together—and what happens, and what we learn about ourselves, when everything threatens to fall apart.
Douglas Petersen may be mild-mannered, but behind his reserve lies a sense of humor that, against all odds, seduces beautiful Connie into a second date . . . and eventually into marriage. Now, almost three decades after their relationship first blossomed in London, they live more or less happily in the suburbs with their moody seventeen year-old son, Albie. Then Connie tells him she thinks she wants a divorce.
The timing couldn't be worse. Hoping to encourage her son's artistic interests, Connie has planned a month-long tour of European capitals, a chance to experience the world's greatest works of art as a family, and she can't bring herself to cancel. And maybe going ahead with the original plan is for the best anyway? Douglas is privately convinced that this landmark trip will rekindle the romance in the marriage, and might even help him to bond with Albie.
Narrated from Douglas's endearingly honest, slyly witty, and at times achingly optimistic point of view, Us is the story of a man trying to rescue his relationship with the woman he loves, and learning how to get closer to a son who's always felt like a stranger. Us is a moving meditation on the demands of marriage and parenthood, the regrets of abandoning youth for middle age, and the intricate relationship between the heart and the head. And in David Nicholls's gifted hands, Douglas's odyssey brings Europe—from the streets of Amsterdam to the famed museums of Paris, from the cafés of Venice to the beaches of Barcelona—to vivid life just as he experiences a powerful awakening of his own. Will this summer be his last as a husband, or the moment when he turns his marriage, and maybe even his whole life, around?
My Review:
I was drawn into this book immediately. Within the first few pages, Connie tells Douglas that she feels the marriage has run its course and wants a divorce.  Bam!!  Twenty years of marriage thrown away, or so it seems from Douglas' point of view.  Douglas goes back in time to describe how he first met Connie, what his life is like, and what he hopes to accomplish while he and his family trek across Europe. Connie wants to have this last trip as a family, to experience "firsts" with Albie and have him have the trip of his life.  Douglas wants to use this time to save his marriage and draw closer to Albie.  However, this trip has plans of its own, which helps both of them to discover important truths along the way and helps bring them closer as a family.
Douglas shares about his biochemist life and the work he does…even about a fruit fly.  The fruit fly has an interesting lifespan and purpose, which is analogous to the relationship between Douglas and Connie.  It's interesting that when the fruit fly's life cycle ends, it is replaced with another fruit fly.  Yet, Douglas never sees the correlation between his marriage and that of the fruit fly.  Prior to Connie's shocking statement about wanting to move on because their relationship has run its course, Douglas never anticipates that this can happen to his own marriage, like that of the fruit fly's lifespan.  Douglas is traditional and predictable within his marriage:  he goes to work, provides for the family, is dependable, is trustworthy, and expects to grown old and die together (he and his wife).
Connie has focused her attention on their son, Albie, through the course of their marriage.  Prior to the marriage, Connie was unpredictable and has found herself in a rut.  She has given her all to the marriage, but wants more now that Albie is graduating and moving on, too.  She wants to discover herself again, embark on adventures, and experience life in a way she feels the marriage hasn't allowed her to.
As they all go on this trip, Connie and Douglas have different goals for this trip.  Douglas wants to save his marriage and grow closer to Albie.  Connie wants to have one last hurrah with them and give Albie a fun trip.  Connie and Douglas both gain better perspectives on themselves, their relationship, and their father/mother role with Albie.  Douglas also sees that despite marriage or divorce, the terms themselves aren't what defines their relationships; it is their own ability to move themselves and truly seek satisfying relationships with one another and being present.  They also realize that whatever the outcome, they will forever be tied together and be a family, despite any titles they have (husband/wife, mother/father/son, etc).
This is a sad tale, while there are moments of joy sprinkled throughout.  It's a book that many will enjoy because of the in depth look into marriage and of a couple who really are different, yet balance each other in ways they don't even realize.  It's a book that will challenge reader's own views on marriage and divorce and bring greater appreciation to living in the moment, while always planning ahead.
This is a great book for book club discussions!  Overall, an excellent book!
*This book was provided by TLC Book Tours and the publisher, in exchange for an honest review.  No forms of compensation were given.
About David Nicholls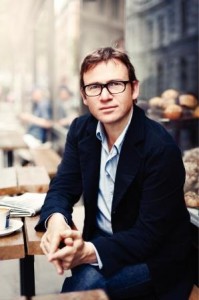 David Nicholls's most recent novel, the New York Times bestseller One Day, has sold over 2 million copies and been translated into thirty-seven languages; he also wrote the screenplay for the 2010 film adaptation starring Jim Sturgess and Anne Hathaway. Trained as an actor before making the switch to writing, Nicholls's previous novels include Starter for Ten (originally published in the U.S. as A Question of Attraction), adapted into a film starring James McAvoy, for which Nicholls also wrote the screenplay; and The Understudy. He continues to write for film and TV as well as writing novels and adapting them for the screen, and has twice been nominated for the BAFTA awards. He lives in London with his wife and two children.
Find out more about David at his website and connect with him on Facebook.
David's Tour Stops
Monday, October 6th: The Daily Dosage
Tuesday, October 7th: nomadreader
Wednesday, October 8th: From L.A. to LA
Thursday, October 9th: Spiced Latte Reads
Monday, October 13th: BookNAround
Tuesday, October 14th: Bibliosue
Friday, October 17th: 5 Minutes For Books
Monday, October 20th: Patricia's Wisdom
Tuesday, October 21st:  A Bookish Way of Life
Wednesday, October 22nd: Vox Libris
Thursday, October 23rd: The Scarlet letter
Monday October 27th: Read. Write. Repeat.
Tuesday, October 28th: Lavish Bookshelf
Wednesday, October 29th: nightlyreading
Thursday, October 30th: Always With a Book
Monday, November 3rd: Alison's Book Marks
Monday, November 3rd: Drey's Library
Wednesday, November 5th: More Than Just Magic
Thursday, November 6th: Walking With Nora
Monday, November 10th: Booksie's Blog
Wednesday, November 12th: Literary Lindsey
Thursday, November 13th: Books and Bindings
Friday, November 14th: Every Free Chance Book Reviews
Saturday, November 15th: BoundbyWords
Sunday, November 16th: Giraffe Days
Monday, November 17th: Doing Dewey
Tuesday, November 18th: Bibliotica
Thursday, November 20th: The Book Binder's Daughter
Friday, November 21st: Bookshelf Fantasies
Friday, November 21st: Book Loving Hippo
Friday, November 21st: Books in the Burbs
Monday, November 24th: I'd Rather Be At The Beach
Tuesday, November 25th: Svetlana's Reads and Views
Wednesday, November 26th: missris
TBD: …the bookworm…
Paperback: 592 pages
Publisher: William Morrow Paperbacks (October 28, 2014)
Synopsis:
What do you do when the man you pledged your life to breaks your heart and shatters your dreams? You pack your bags and travel the big, wide world to find your destiny—and your true love . . .
Ten years ago, a young and naïve Cassie married her first serious boyfriend, believing he would be with her forever. Now her marriage is in tatters and Cassie has no career or home of her own. Though she feels betrayed and confused, Cassie isn't giving up. She's going to take control of her life. But first she has to find out where she belongs . . . and who she wants to be.
Over the course of one year, Cassie leaves her sheltered life in rural Scotland to stay with her best friends living in the most glamorous cities in the world: New York, Paris, and London. Exchanging comfort food and mousy hair for a low-carb diet and a gorgeous new look, Cassie tries each city on for size as she searches for the life she's meant to have . . . and the man she's meant to love.
My Review:
I think this is possibly the largest chick-lit book I have ever read!  It is a little under 600 pages, but it is worth every page!  Cassie is on an adventure, scheduled by her 3 closest friends:  Kelly, Suzy, and Anouk, who happen to be living in the most gorgeous places on earth-New York, Paris, and London!  It's very Bridget Jones-esque in that while Cassie is nursing a broken heart and marriage, she has plenty of adventures to help her along the way!  Personally, I would love to drop everything and move away to let the adventures carry me (pre-marriage, of course!).
It's a big book, but well worth it, because each place that Cassie visits is full of it's own adventures.  In a way, it's like having 3 books combined because of the very different, yet fun places Cassie visits.  In the end, Cassie walks away with some great nuggets of truth, some special memories (and crazy ones, too), and with a great sense of who she is!
Disclaimer:  Don't let the name box you in.   It's a book that can be read any time of the year, but as well know…anything with Christmas in the title has to mean that there is some magic sprinkled within the pages!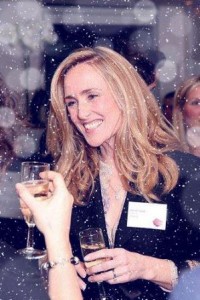 About Karen Swan: 
Karen Swan began her career in fashion journalism before giving it all up to raise her three children and an ADHD puppy, and to pursue her ambition of becoming a writer. She lives in the forest in Sussex, writing her books in a treehouse overlooking the Downs. Her first novel, Players, was published in 2010, followed by Prima Donna and Christmas at Tiffany's in 2011.
Karen's Tour Stops
Wednesday, October 29th: No More Grumpy Bookseller
Friday, October 31st: Seaside Book Nook
Monday, November 3rd: Words by Webb
Wednesday, November 5th: Becca Rowan
Tuesday, November 11th: Tina Says …
Wednesday, November 12th: Spices Latte Reads
Thursday, November 13th: A Chick Who Reads
Monday, November 17th: A Bookish Way of Life
Wednesday, November 19th: My Bookshelf
Thursday, November 20th: Books in the Burbs
Thursday, November 20th: For the Love of Words
Friday, November 21st: Svetlana's Reads and Views
TBD: BoundbyWords
Publication Date: January 22, 2014
Publisher:  Campanile Press
Formats: eBook, Hardcover, Audiobook
Genre: Historical Fiction/Mystery/Medieval
Synopsis:
A tragic loss. A desperate journey. A mother seeks the truth.
In December of 1377, four children were burned to death in a house fire. Villagers traveled hundreds of miles across England to demand justice for their children's deaths.
Sinful Folk is the story of this terrible mid-winter journey as seen by Mear, a former nun who has lived for a decade disguised as a mute man, raising her son quietly in this isolated village. For years, she has concealed herself and all her history. But on this journey, she will find the strength to redeem the promise of her past. Mear begins her journey in terror and heartache, and ends in triumph and transcendence.
The remarkable new novel by Ned Hayes, illustrated by New York Times bestselling author/illustrator Nikki McClure, Sinful Folk illuminates the medieval era with profound insight and compassion.
My Review:
This is a great story that is based on some historical fact, which absolutely fascinates me.  Mear is a single mom, raising her son in an obscure village, hoping to be away from the mainstream pubic.  She is hiding her identity, who others see as a mute man.  However, her secrets are much more interesting than just her posing as a man, which readers will learn as the story evolves.
Told with very gothic and dark tones, the book almost seemed scary at times.  Mear is with a group of men, who are all hoping to avenge the deaths of their sons.  However, there is suspicion amongst the group as to what really happened that fateful night.  Readers will get little snippets of these morsels of truths as the story unfolds, but it won't be until the end that the readers really understand what happened and why.  It is a somber tale, as Mear has lost her only child, and she has many secrets and is trying to protect the ones she loves.  However, there are glimpses of hope, too!  Overall, this was a great book!
About the Author
Ned Hayes is the author of the Amazon best-selling historical novel SINFUL FOLK. He is also the author of Coeur d'Alene Waters, a noir mystery set in the Pacific Northwest. He is now at work on a new novel, Garden of Earthly Delights, also set in the Middle Ages.
Ned Hayes is a candidate for an MFA from the Rainier Writer's Workshop, and holds graduate degrees in English and Theology from Western Washington University and Seattle University.
Born in China, he grew up bi-lingually, speaking both Mandarin and English. He now lives in Olympia, Washington with his wife and two children.
For more information please visit www.sinfulfolk.com and www.nednote.com. You can also find him on Facebook, Twitter, Pinterest, Booklikes, YouTube, Google+, and Goodreads.
Sinful Folk Blog Tour Schedule
Monday, October 20
Review at Flashlight Commentary
Tuesday, October 21
Review at Historical Novel Review
Wednesday, October 22
Spotlight at What is That Book About
Spotlight & Giveaway at Passages to the Past
Thursday, October 23
Review at History From a Woman's Perspective
Guest Post at Books and Benches
Monday, October 27
Review at Just One More Chapter
Spotlight & Giveaway at Historical Fiction Connection
Tuesday, October 28
Interview at Layered Pages
Wednesday, October 29
Review at Back Porchervations
Thursday, October 30
Interview at Back Porchervations
Monday, November 3
Interview at Triclinium
Spotlight at Boom Baby Reviews
Tuesday, November 4
Spotlight at Historical Tapestry
Wednesday, November 5
Review at Deal Sharing Aunt
Thursday, November 6
Review at bookramblings
Saturday, November 8
Review at Book Nerd
Monday, November 10
Review at Book Babe
Tuesday, November 11
Review at Impressions in Ink
Friday, November 14
Review & Giveaway at Broken Teepee
Tuesday, November 18
Review at CelticLady's Reviews
Review & Giveaway at Beth's Book Reviews
Wednesday, November 19
Review at Books in the Burbs
Review at Bookworm Babblings
Thursday, November 20
Review at With Her Nose Stuck in a Book
Review & Giveaway at Let Them Read Books
Friday, November 21
Review at Library Educated
Review & Giveaway at The True Book Addict
My Review:
Wow.  This book has it all: family dysfunction, family secrets, marital affairs, sibling rivalry, suicide, survivor's guilt, divorce, and shame.  The Bird family all experience the majority of their heartbreak in their family home.  After the death of the Bird's matriarch, the family comes together to clean out their home.  Along with it, many family memories come up to the surface and the Bird family members have to address everything they buried underneath all their pain and shame.
It is interesting that the family is named "Bird", the matriarch's favorite holiday is Easter, and the biggest tragedy actually happens on Easter.  The Bird family all do their best to escape the family nest, but to embrace their future, every one of them has to visit their past.  Sadly, their past isn't all Easter eggs wrapped in color foil.  The items in the house (as the mom was a hoarder), are signs of the sadness that was hidden underneath each item.  Lorelei (Bird's matriarch) states that the items all represent a specific time and place with a memory that she wants to remember long past a picture can provide.
Meg is the oldest daughter, followed by Beth, and their twin brothers: Rory and Rhys.  Lorelei is a mom with her own obsessive compulsive tendencies, stemmed from a childhood of sexual abuse.  The patriarch (Colin) is rather aloof and quiet, doing what he needs to so that he can pacify Lorelei.  Vicky is the neighbor, who is married with 2 daughters.  Each one has their issues, leading up to the family tragedy, with evidence that shows the family was already cracking long before that event.
There are so many layers to this story, with so many rabbit trails that Lisa Jewell takes readers through.  With amazing writing techniques, Lisa Jewell manages to bring each different story and show their relevance and importance to the overall storyline.  I would love to talk about Bethan (Beth) and her black outs, because there is so much she saw and really holds the largest piece to the puzzle after her mom dies.  I think there are some family secrets of incest and the abuse Beth sees and experiences, passes on to the relationship she has with someone in the family.  There are so many layers to this story, and is a book that will become a book club favorite!  It's a long book, but every single page is worth it.
A huge thanks to She Reads for selecting one fantastic book for us to read!  No forms of compensation were given.   
I would like to thank Lisa Jewell and the publisher,  Atria Books (A trademark of Simon & Schuster) for providing me with this book, free of charge, for review.
To read more reviews of all the She Reads selection for the Books of Fall, click here.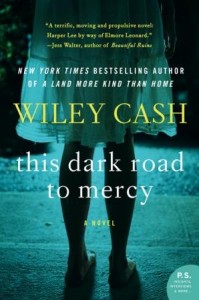 This Dark Road to Mercy
• Paperback: 256 pages
• Publisher: William Morrow Paperbacks; Reprint edition (September 23, 2014)
After their mother unexpectedly dies, twelve-year-old Easter Quillby and her six-year-old sister, Ruby, aren't expecting to see their errant father, Wade, ever again. But the ex–minor league baseball player who's been gone for years has suddenly appeared at their foster home to steal them away in the middle of the night.
Brady Weller, the girls' court-appointed guardian, begins looking for them, and quickly turns up unsettling information linking their father to a multimillion-dollar robbery. But Brady isn't the only hunter on the trail. Robert Pruitt, a mercurial man nursing a years-old vendetta, is determined to find Wade and claim his due.
Narrated in alternating voices that are at once captivating and heartbreaking, This Dark Road to Mercy is a soulful story about the emotional pull of family and the primal desire to outrun a past that refuses to let go.
My Review:
This book is gut wrenching, difficult to read, somber, but oh, so good!  I immediately was drawn into the world of Easter and her sister, Ruby.  Interesting names, given to them by their pill-addicted mother, which was perhaps one of the most endearing things she did for them: name them.  Due to tragic circumstances, Easter and Ruby live at a foster home with other children.  Their foster mother is working with their grandparents to help transition them to Alaska, where they will be able to live with family….family they don't know.  Easter is 12 years old, but very wise beyond her years.  She is coming into her own, with school boy crushes, but also has the reality of dealing with homelessness, not fitting in, trying to be a surrogate mom to her baby sister, and still be a kid herself.  Wade is their biological father, who had aspirations to be a professional baseball player, and signs away his parental rights.  However, on the run and wanting to be with his daughters, Wade takes them and their journey begins.
This is a tough story to read because it is rather dark, however don't let that sway you.  This is a fantastic story that really sheds light on the love between sisters, fitting in, starting over, and trying to change despite the past trying to define someone.  It was heartbreaking at times, but there are moments of hope and definitely mercy!  From the moment I opened the book, I was in Easter and Ruby's world.  Easter is the heroine of the story, because she is so resilient, gives hope, and in many ways represents the many children in foster care, who simply want to fit in and be loved.  Overall, a great book!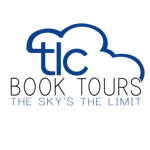 About Wiley Cash
Wiley Cash is the award-winning and New York Times bestselling author of A Land More Kind Than Home. A native of North Carolina, he has held residency positions at Yaddo and The MacDowell Colony and teaches in the low-residency MFA program at Southern New Hampshire University. He and his wife live in Wilmington, North Carolina.
Find out more about Wiley on his website, connect with him on Facebook, and follow him on Twitter.
Wiley's Tour Stops
Tuesday, October 21st: Mom's Small Victories
Tuesday, October 21st: Tutu's Two Cents
Wednesday, October 22nd: nightlyreading
Thursday, October 23rd: Fourth Street Review
Friday, October 24th: Lit and Life
Tuesday, October 28th: The Steadfast Reader
Wednesday, October 29th: From L.A. to LA
Thursday, October 30th: A Bookworm's World
Friday, October 31st: My Book Retreat
Monday, November 3rd: Svetlana's Reads and Views
Tuesday, November 4th: I'd Rather Be At The Beach
Thursday, November 5th: Books in the Burbs
Friday, November 6th: The Year in Books