A Great Cupcake:
Hardcover: 320 pages
Publisher: William Morrow (September 9, 2014)
Synopsis:
The bestselling novelist of all time.
The world's most famous detective.
The literary event of the year—an all-new mystery featuring
Agatha Christie's legendary hero Hercule Poirot.
Since the publication of her first novel in 1920, more than two billion copies of Agatha Christie's books have been sold around the globe. Now, for the first time ever, the guardians of her legacy have approved a brand new novel featuring Dame Agatha's most beloved creation, Hercule Poirot.
'I'm a dead woman, or I shall be soon…'
Hercule Poirot's quiet supper in a London coffeehouse is interrupted when a young woman confides to him that she is about to be murdered. She is terrified – but begs Poirot not to find and punish her killer. Once she is dead, she insists, justice will have been done.
Later that night, Poirot learns that three guests at a fashionable London Hotel have been murdered, and a cufflink has been placed in each one's mouth. Could there be a connection with the frightened woman? While Poirot struggles to put together the bizarre pieces of the puzzle, the murderer prepares another hotel bedroom for a fourth victim…
My Review:
Sadly, I have never read an Agatha Christie book, but I have seen all the movies that PBS has shown!  Yes, I'm behind the times.  However, I was really excited about Sophie Hannah writing a book, based on Agatha Christie's main characters: Hercule Poirot.  He is away on vacation, taking a respite form his inspector duties.  However, it's not before long that a triple murder and an odd item found at the scene of each murder has him involved!
I was able to predict pretty quickly who had murdered, but the motives and the roles of the others involved did throw me off a little.  What I love most about the movies I have seen, which is very evident in this book, is that while the characters are trying to figure the mysteries out-the reader or viewer has a better vantage point and still clueless on some level!  It's just brilliant writing!!
The character isn't the only ingredient that makes a mystery book: Agatha Christie.  It's the tone of the story, the different characters that all somehow interconnect, and the way the story unfolds.  It's a classic read, even thought the book has been released in 2014.  It's just a great read, there's a little romantic surprise at the end, and it's a book that many Agatha Christie and mystery readers will want to read!
*A huge thanks to TLC Book Tours and the publisher for giving me the opportunity to read and review the book! No forms of compensation were given.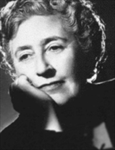 Author, Agatha Christie
Agatha Christie is the most widely published author of all time, outsold only by the Bible and Shakespeare. Her books have sold more than a billion copies in English and another billion in a hundred foreign languages. She died in 1976.
Learn more about Agatha Christie through her official website.
Sophie Hannah, author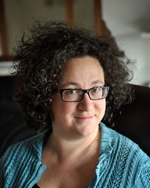 Internationally bestselling author Sophie Hannah breathes new life into the incomparable detective. In this thrilling tale, Poirot plunges into a mystery set in 1920s London—a diabolically clever puzzle that will test his brilliant skills and baffle and delight longtime Christie fans and new generations of readers discovering him for the first time. Authorized by Christie's family, and featuring the most iconic detective of all time, this instant Christie classic is sure to be celebrated by mystery lovers the world over.
Connect with Sophie Hannah through her website, or follow her on Facebook or Twitter.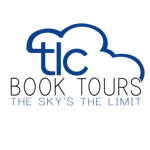 Sophie's Tour Stops
Monday, September 15th: A Bookish Way of Life
Wednesday, September 17th: No More Grumpy Bookseller
Thursday, September 18th: The Road to Here
Thursday, October 2nd: From the TBR Pile
Tuesday, October 7th: A Bookworm's World
Friday, October 10th: Jorie Loves a Story
Wednesday, October 15th: Olduvai Reads
Wednesday, October 15th: BoundbyWords
Wednesday, October 15th: Sara's Organized Chaos
Wednesday, October 15th: My Bookshelf
Tuesday, October 28th: Wordsmithonia
Friday, October 31st: Books in the Burbs
My Review:
The book reminds me of The Help by Kathryn Stockett and Fried Green Tomatoes by Fannie Flagg, all mixed together. Except, the main dish is Amen pie, which sounds pretty scrumptious.  The story centers around Sis, caretaker to her grandma, nephew, and sister.  Her sister has her own demons to contend with, all while raising her son, preparing for a wedding, and dealing with flashbacks to being a pregnant teen mom.  Jim, her brother, is back from Vietnam with his own PTSD and wooden leg to contend with.  Lastly, there is Beulah, caretaker and confident to Sweet Mama (Sis's grandma).  With a wedding to prepare for, overseeing a restaurant that is the beacon of hope for a small town community, and preparing for Camille, a grade 5 hurricane, this book has all the great ingredients to a great book! Add in a dead body in the backyard, and you also have a little mystery to deal with.
The book kept my attention, had a lot of events going on, and the characters were quite interesting.  The book kept at smooth pace, and even though there was a lot happening in the story, the author does a great job of introducing different characters and connecting them in a way that keeps the storyline moving along without becoming stagnant.  I did feel the story was a bit rushed at the end, but it still ended in a great way!  While the story ends, there is much to be left to the imagination!  Nothing is truly solved, but the story ends with a great measure of hope!  Hope for new beginnings, for love, and for a family to stay together despite circumstances that can easily tear them apart.
 *This book was provided by the publishers and NetGalley, in exchange for an honest review.  No forms of compensation were given.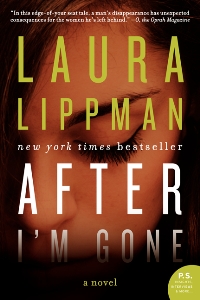 My Review:
This book is within the genre of Mystery/Thriller, it isn't the typical "edge of your seat" kind of book.  Instead, it's more of a character driven novel that pulls back different layers of the women left behind, after Felix mysteriously disappears.
While I could completely understand the emotions and personal experiences each woman shares, it really left me resenting the main character-who really never appears in the book.  Rather, Felix is described by each woman through flashbacks and present storytelling. It's only when the disappearance and murder of Felix's mistress happens 10 years later (after Felix disappears), the story is really shaped and pushed forward by the ever persistent detective: Sandy.  It's his personal mission to solve this cold case, and is really the strong character in the book, who makes the novel quite unique.  While this isn't the typical thriller/mystery book, it is definitely a book that will have you wanting to know more about the women Felix leaves behind.
*A huge thanks to TLC Book Tours and the publisher for allowing me the opportunity to be a part of the tour.  No monetary compensation was given.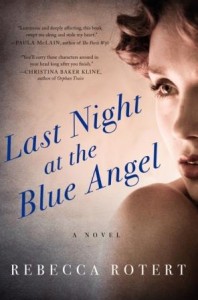 Reading this novel, I could imagine break out female actresses and singers, who are single moms and travel with their child(ren).  This story details the struggles and daily challenges Naomi faces to become a star, even at the expense of her daughter, Sophia.
Sophia is not your average little girl.  Of course, she is also living on the road, living with different people, and has a different perspective on life.  She is an observer, and journals words/thoughts/ideas in her two little notebooks.  While she doesn't have a father in her life, Jim (Naomi's manager) assumes that role and becomes a father figure to Sophia-who she looks to for support.
During a time of racism, sexual revolution, and the challenges of being a single mom, Naomi's life is revealed through the eyes of her daughter, Sophia.  There are some lesbian moments in the book, although it is not explicit.  Nor does the author go into much detail about that part of Naomi's life.  It's an interesting tale and a cautionary one, because sometimes to gain fame, it means to lose those you love most.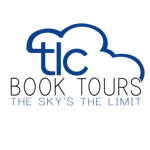 About Rebecca Rotert: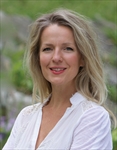 Rebecca Rotert received an M.A. in Literature from Hollins College, where she was the recipient of the Academy of American Poets prize. Her poetry and essays have appeared in a range of magazines and journals. She's an experienced singer and songwriter, who has performed with several bands, and a teacher with the Nebraska Writers Collective. She lives in Omaha, Nebraska. This is her first novel.
Follow Rebecca on Twitter: @RebeccaRotert.
Rebecca's Tour Stops
Tuesday, July 1st: Drey's Library
Thursday, July 3rd: Kritters Ramblings
Friday, July 4th: Sweet Southern Home
Monday, July 7th: Book-alicious Mama
Tuesday, July 8th: Books in the Burbs
Thursday, July 10th: Books à la Mode
Monday, July 14th: Becca Rowan
Tuesday, July 15th: BookNAround
Wednesday, July 16th: Olduvai Reads
Thursday, July 17th: Svetlana's Reads and Views
TBD: The Written World
It doesn't always happen, but with the recent health issues I've had, being homebound has allowed me the opportunity to read more than I have in a long time.  Reading has been the silver lining, this summer.  Usually, summer is the time when I read from my TBR list, which I have yet to touch! I think most readers can relate-but it seems my TBR list is always expanding!!!  With new releases each week, it can be overwhelming to keep up with!
Below are some books I've read-so far!  If you click on the picture of each book, it will take you book page, so that you can read the synopsis.
**************************************************************************************************
This is a story that reads almost like a mystery, because Olivia has to piece together the events that happened before the fatal death of her estranged friend, Sally.  I enjoyed reading about the relationship between Sally and Olivia (before they became adults), and could certainly relate to having that "crazy friend"-who goes off the edge.  Eleanor Moran doesn't give all the details in order, with the story changing from past to present, which made the book even more fascinating to read!  I love a great mystery, wrapped up in a novel that has a little bit of everything: widowhood, survivor's guilt, infidelity, friendships, lies and betrayal, and a little romance.  The reader is given one piece of the puzzle, in random order, as each piece slowly takes shape to reveal the hidden truths that were there the whole time.
I loved Madeline and felt her emotions were true to that of a child, who deals with the loss of her parent.  She is angry, distant, reluctant, and slowly opens her heart to the possibilities of loving and honoring her mother, while also accepting a new beginning.  My heart ached for her, as she struggles to balance her faithfulness to her mom, while also learning to accept someone else in her life.  It isn't until the very end that Moran reveals to the reader and Sally's family-the reason for Sally's demise and "crazy behavior", which came as a shock but then made sense!  Eleanor Moran nails the psychological issues Sally faces and the internal struggles she dealt with and the demons that she faced.
While there were times that it seemed Olivia was in a trance and did whatever William wanted, it seemed that in some cosmic weird way that Sally wanted things to evolve as they do and that in the end, she could rest in peace knowing those she loved were all together.
It's an excellent read!  I read this one quite quickly because  I wanted to know what happens!  Most of all, I love the style of writing Eleanor Manor has in this book-as it was a puzzle that slowly connects and reveals all the hidden secrets that the characters have.  Those who love books about mental illness, family secrets/relationships, and friendships, will certainly love this book!
  *A huge thank you to the publisher for giving me the opportunity to review this book.
************************************************************************************************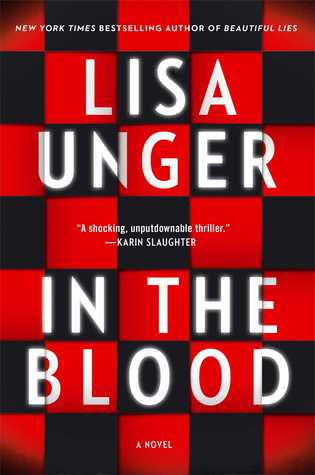 Let's face it.  The book cover doesn't scream, "READ ME!".  But….don't let that deter you from reading it!  Once you've read it, you will completely understand the cover and appreciate it that much more.  This book is a traditional thriller book.  It has mystery, electric energy that intensifies as each chapter is read, murder, possible suspects and motives, and psychological drama that will have your head spinning!  It's definitely one of my best picks for 2014, because it the kind of book that any reader will enjoy.
You love history? Check.
You love murder mystery? Check.
You love reading about an underdog protagonist that has a secret? Check.
You want to read a book that you won't be able to put down? Check.
You want a book that has to deal with sociopaths, psychological issues? Check.
You want a book that intensifies as each chapter is read? Check.
This book has it all.  There is so much detail, that Lisa Unger leaves no stone uncovered.  She weaves this incredible story, with two alternating voices.  Whose voice is the second? That 's one of the mysteries!  I absolutely loved this book, couldn't put it down, and read this book in 1 day.  That is really unheard for me, and being sick, I actually read this book with a migraine.  I literally read with one eye closed at times because my head hurt….but I needed to know what happened! Yeah, this book is that fantastic.  Add it to your TBR list, or better yet, just stop what you are reading and grab this book!  It's that good.
*This book was provided for review, courtesy of the publisher.
**************************************************************************************************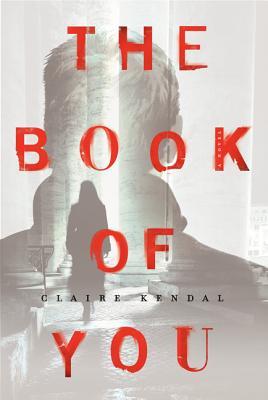 This is a book that starts out quite intense.  Clarissa is a girl that people either can relate to because they see parts of themselves in her, or know someone who is like her.  Either way, Clarissa will be someone that will bring out strong emotions in the reader.  Clarissa is the typical victim: she is isolated, wants to have a relationship but doesn't know how to set boundaries because she has self-esteem issues, and doesn't know who to trust.  There are so many issues Clarissa is challenged with, because of the torment she endures from her predator (Rafe).  The reader is taken on a journey of the psychological trauma and prison a person can get entrapped in, and how it slowly strips everything from the victim, to a point of panic.  It's an incredible book that shows that cycles repeat, until the victim takes control and makes a shift mentally.
If you or someone you know is feeling threatened, in an unsafe situation, or needs to talk to someone, please call the Crisis Hotline!
1.800.273.8255
24/7, anytime, anywhere.
  *This book was provided through TLC Book Tours, in exchange for an honest review.
Publisher: Perfect Mamas Press (December 8, 2013)
Pages:  224
Genre:  Chick-lit
Synopsis:
The New Ever After is book two in The New Ever After Series. After becoming a widow with three small children, Heather Meadows is starting a new life. She has a sexy new husband, newborn twins, and a blossoming career as a writer. But with the advent of summer comes an avalanche of worries about doing it all and being enough. In her quirky style that drew readers to Tripped Up Love, Heather works through her new challenges and surprises with the fortitude she found she had when her first husband died. Only this time, her strength is put to the ultimate test as she faces losing not only her best friend but her new happily ever after as well.
This is the second book in a trilogy.  I read the first book and loved it, so I had to read the second book!  Julie Farley does not disappoint.  This book brings back the characters we all fell in love with in the first book:  Heather and Peter (the newlyweds), their children (the twins have grown!), and Jenny (Heather's best friend/assistant).
Heather's friendship is tested, Heather and Peter's relationship goes through some bumps in the road (or water), and readers get a chance to see how families can merge together and face the challenges all new couples face, even with children-who are still trying to figure themselves out, too.  It's a natural extension to the first book, and fans of the first book will enjoy this one, too.
I would have liked to read more about Jenny's personal dilemma and seen Heather and Peter as the secondary characters in this book, but it still balanced well out!! I am looking forward to the last book and can't wait to read the next adventures Heather and Peter take us on!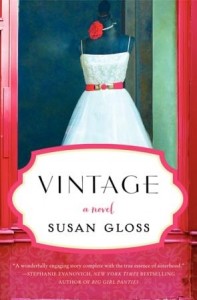 Publisher:  William Morrow
Publication Date:  March 25, 2014
Pages:  320
Format:  Paperback
ISBN-10: 006227032X
Source:  TLC & Publisher
Synopsis:
At Hourglass Vintage in Madison, Wisconsin, every item in the boutique has a story to tell . . . and so do the women whose lives the store touches.
Yellow Samsonite suitcase with ivory, quilted lining, 1950s
A small-town girl with a flair for fashion, Violet Turner had always dreamed of owning a shop like Hourglass Vintage. But while she values the personal history behind each beautiful item she sells, Violet is running from her own past. Faced with the possibility of losing the store to an unscrupulous developer, she realizes that despite her usual self-reliance she cannot save it alone.
Taffeta tea-length wedding gown with scooped neckline and cap sleeves, 1952
Eighteen-year-old April Morgan is nearly five months along in an unplanned pregnancy when her hasty engagement is broken. When she returns the perfect vintage wedding dress to Violet's shop, she discovers a world of new possibilities, and an unexpected sisterhood with women who won't let her give up on her dreams.
Orange silk sari with gold paisley design, 1968
Betrayed by her husband, Amithi Singh begins selling off her vibrant Indian dresses, remnants of a life she's determined to leave behind her. After decades of housekeeping and parenting a daughter who rejects her traditional ways, she fears her best days are behind her . . . until she discovers an outlet for her creativity and skills with a needle and thread.
An engaging story that beautifully captures the essence of friendship and style,Vintage is a charming tale of possibility, of finding renewal, love, and hope when we least expect it.
 Buy/Borrow/Bargain:  The cover is so gorgeous! If it's a bargain, snag it!
Themes:  Love lost, friendships, loss/disappointment, loneliness, new beginnings, stories told through items
Quick or Long Read:  Quick
The Cover:  Gorgeous!!  The dress is everything vintage-lace, style of dress, with peek-a-boo red on the rose and belt.
The Title:  Love the name!! It is definitely a great fit for the book!
Overall Thoughts:  Violet is the owner of Hourglass Vintage, and she is faced with the possibility of losing her store.  At that time, 3 customers, who soon become close friends, start this adventure with Violet.  Vintage is everything a light read should have: adventure, love lost, friendships gained, and a little something special along the way.
Audience:  Anyone that loves vintage items, is a boutique shopper, women, women's fiction readers, and those who want a great weekend read!
Rating:  A Great Cupcake
I remember attending university, in a small town, and there was a street of little antique shops.  I've always loved books, and remember walking into a vintage shop with rare copies of books.  Of course, I couldn't afford them, but I did find a book I could afford.  I had no idea what it was about, but I was drawn to the book cover.  It was dark brown with a gold emblem on top. It turned out to be an etiquette book from the 1920's.  Being the non-hoarder that I am, I think I donated it to some place and wish I had kept it.
This book reminds me of that.  Well, the characters do.  Violet is a store owner of vintage items.  She is faced with the prospect of having to sell her store, and doesn't know what to do.  Violet is running from her past, and the store is a great diversion for that.  She meets 3 women, who each have their own share of issues and together, the 4 of them become great friends-who overcome obstacles, experience new beginnings, dream bigger, and become their own little support system.
I love how Susan starts each chapter with a vintage item that somehow weaves itself into the storyline.  It was a great way to begin each chapter and had me wondering which item would be introduced next.  While Violet is the main character, Susan highlights each character's story in different chapters, so that readers can learn more about the background to each woman.  It is such a heartwarming book, one that many will love, and gives people an appreciation for vintage!
*A huge thanks to TLC Book Tours for giving me an opportunity to be on this tour!
Tour Stops:
Tuesday, March 25th: BookNAround
Wednesday, March 26th: Book Hooked Blog
Thursday, March 27th: Book-alicious Mama
Monday, March 31st: Kritters Ramblings
Tuesday, April 1st: No More Grumpy Bookseller
Wednesday, April 2nd: Bibliotica
Thursday, April 3rd: A Bookish Way of Life
Tuesday, April 8th: Doing Dewey
Wednesday, April 9th: Suko's Notebook
Thursday, April 10th: Walking With Nora
TBD: Books in the Burbs
About Susan Gloss
Susan Gloss is a graduate of the University of Notre Dame and the University of Wisconsin Law School. When she's not writing fiction, Susan can be found working as an attorney, blogging at GlossingOverIt.com, or hunting for vintage treasures for her Etsy shop, Cleverly Curated. She lives with her family in Madison, Wisconsin.
Find out more about Susan at her website, connect with her on Facebook, follow her on Twitter, and see what she's pinning on Pinterest.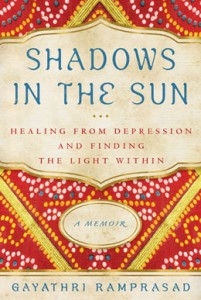 Publication Date: March 4th 2014
Publisher: Hazelden
Source: Publisher/ TLC Book Tours
Format: E-book
Pages:  240
Genre:  Memoir
Synopsis:
"Everyone who struggles with a mental illness, or who knows anyone with depression, anxiety, or any other mental illness, must read this engrossing true story of courage in the face of heartbreaking adversity."
—Dilip V. Jeste, MD, president, American Psychiatric Association

As a young girl in Bangalore, Gayathri was surrounded by the fragrance of jasmine and flickering oil lamps, her family protected by Hindu gods and goddesses. But as she grew older, demons came forth from the dark corners of her idyllic kingdom—with the scariest creatures lurking within her.

The daughter of a respected Brahmin family, Gayathri began to feel different. "I can hardly eat, sleep, or think straight. The only thing I can do is cry unending tears." Her parents insisted it was all in her head. Because traditional Indian culture had no concept of depression as an illness, no doctor could diagnose and no medicine could heal her mysterious malady.

This memoir traces Gayathri's courageous battle with the depression that consumed her from adolescence through marriage and a move to the United States. It was only after the birth of her first child, when her husband discovered her in the backyard "clawing the earth furiously with my bare hands, intent on digging a grave so that I could bury myself alive" that she finally found help. After a stay in a psych ward she eventually found "the light within," an emotional and spiritual awakening from the darkness of her tortured mind.

Gayathri's inspiring story provides a first-of-its-kind cross-cultural view of mental illness—how it is regarded in India and in America, and how she drew on both her rich Hindu heritage and Western medicine to find healing.
My Review:
This was an interesting read, as Gayathri writes about the challenges of acclimating to America, from India, where her faith, family, and teachings are deeply rooted.  It is learning opportunity for those not familiar with the Hindu faith and for those who are familiar, it's a great homage. With a glossary at the end of the book, any reader will be able to understand the terminology used throughout the book.
I was most interested in the Indian culture and how the arranged marriage impacted Gayathri.  It was also quite shocking that in a country where women dress so beautifully and are educated, men still have an upper hand, as one man actually paid the college professor for Gayathri to fail-which was her first remembered descent into a deep depression.  Using their Hindu faith and traditional medicines, Gayathri's parents try different ways to help her escape the traps of her mind.  However, she is unable to and hides her illness from everyone, feeling even more isolated.  In the midst of it all, Gayathri is at the expected age of arranged marriage, and she does her best to hide the depression that has truly affected every part of her life.
The most interesting part of the story is reading how Gayathri moves to America and the cultural differences she experiences and the ways she tries to integrate her faith and beliefs into an American lifestyle.  Married to a supportive husband, Gayathri continues to feel isolated, becomes quite thin (not by choice or anorexia), and describes the post-partum depression she experiences, the treatments she receives and how she not only improves, but vows to help others, too.
I would have liked the book to have focused more on the cultural assimilation to America, and to have had more pages to truly feel the author's struggles.  However, it was also understandable there were times she was writing from second hand knowledge, as she had memory gaps-so there were times the writing did seem to gloss over  the demise she experienced.  Nonetheless, it is a great book to help break the silence people experience and the stigma depression has.  She breaks down many myths about depression: isn't because one is weak minded (she is very educated), without family support (she has tremendous family support), isn't because one is "wanting" attention (she would have done anything to remove depression from her life), and especially that depression isn't a death sentence (she overcomes her mental illness, has a beautiful family, and is the founder of a wonderful organization).  This book provides hope to many and is a great tool for helping others understand the impact of depression.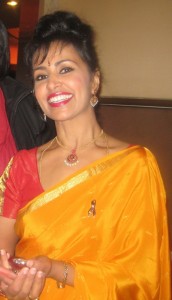 About the Author:
Gayathri Ramprasad is the founder and president of ASHA International (
myasha.org
), a nonprofit organization promoting personal, organizational, and community wellness. Gayathri received her first undergraduate degree in science from Bangalore University in India. At George Fox University in Newberg, Oregon, she earned a second undergraduate degree in management and information systems and a master's in business administration. She is a member of the Global Speakers Federation and winner of the prestigious Eli Lilly Welcome Back Award for Lifetime Achievement and the Voice Award for Consumer Leadership sponsored by the Substance Abuse and Mental Health Services Administration.
For more information, visit the website for ASHA International, Gayathri's nonprofit organization promoting personal, organizational, and community wellness HERE.

Gayathri Ramprasad's TLC Book Tours TOUR STOPS:
Monday, March 3rd:  Svetlana's Reads and Views
Tuesday, March 4th:  Bookfoolery
Tuesday, March 11th:  A Bookish Affair
Wednesday, March 12th:  The Whimsical Cottage
Thursday, March 13th:  Patricia's Wisdom
Tuesday, March 18th:  Lavish Bookshelf
Wednesday, March 19th:  Sarah's Book Shelves
Monday, March 24th:  The Best Books Ever
Monday, March 24th:  Literally Jen
Tuesday, March 25th:  Bookish Ardour
Thursday, March 27th:  Books in the Burbs 
Friday, March 28th:  Good Girl Gone Redneck
TBD:  Booksellers Without Borders
Win a copy of the book, courtesy of the publisher and TLC Book Tours!
One random winner will be selected on April 10, 2014.
Open to US/Canada.
In the comments section:
Name
Email
Answer Question:  What most interests you about this book?
Synopsis:
No one who has ever seen me would suppose me a heroine. My situation in life, the character of my father and mother, indeed my own person and disposition are all against me.
MARY BENNET
Mrs Bennet is determined that all five of her daughters must marry. Mary overhears a conversation between her parents that shatters her already fragile sense of self-worth. She knows she is the least attractive of the sisters but to hear that her attempts to overcome this by being intelligent and accomplished are laughable sends her into a deep depression.
Mary and her her sister Kitty are sent to Derbyshire so that their elder sister, Mrs Darcy, can introduce them to suitable young gentlemen. Mary is satisfied to remain a spinster and is shy with gentleman. But she does decide she should try and improve herself.On the way to Derbyshire she meets a strange gentleman who she considers ill mannered. However she is intrigued by his knowledgeable conversation about old buildings.
On arrival at Pemberley, the home of the Darcy's, Mary discovers that the stranger is a Mr Sharnbrook of Kent and also a house guest. Mr Sharnbrook is an amateur archaeologist and has come to Pemberley to excavate possible burial mounds as part of his studies. Mary is interested in his work and offers to help him sort out his notes. Engrossed in the work, her spirits begin to lift.
A continuation of Pride and Prejudice beginning eight months after the end of Jane Austen's novel, Mary Bennet tells the story of how the Bennet's neglected middle daughter tries to overcome the disadvantages of her character and find happiness.
My Review:
I have read, and re-read, Pride and Prejudice, many times. It is my favorite book that Jane Austen wrote, although I am a huge fan of all of her work.  In this book, Mary Bennet, Kate Allan uses much of the same pattern, experiences, and characters that Jane Austen created in Pride and Prejudice.  It helped create a natural extension of Jane Austen's book, and was crafted in a way, that the characters in Mary Bennet stayed true to their characters, first revealed in P&P.
Mary is the middle child, the forgotten one (so it seems), and she is quite content to be so.  Why? Because she has already decided that fate has determined she will be a spinster and will not marry.  While it is difficult for her parents to accept, Mary is content reading, singing, and enjoying the activities that are limited to her male counterparts.  However, rather than feel comfortable doing so, her parents and family want her to "change" and be more "girl-like" with dancing and entertaining, so that she may find someone to marry.  Kitty is quite different- not only in her personality, but she has a strong desire to marry.  While she wants love, more than anything, she wants security, wrapped up in a very handsome man.
I loved the storyline, especially the relationship between Mary and Mr. Nick Sharnbrook.  As in P&P, Mary also is in a bit of a triangle with Mr. Sharnbrook and Mr. Collins, and Kitty quickly becomes a little like Lydia, in attitude and choices-although not quite ( I won't divulge).  I enjoyed reading about the research that Nick and Mary collaborate on together.  It was amazing to be reminded again, how limited resources were back in those days, and how they excavated and recorded their findings.  Those little tidbits were what made this book fascinating.  It was also quite natural how the relationship between Mary and Nick (Mr. Sharnbrook) evolves over time.
Fans of Mr. Darcy and Elizabeth will absolutely love how their relationship evolves and the new adventures they embark on.  With so many cameos from the P&P cast, readers will enjoy learning more about their journey, relationships, and little adventures along the way.  More than anything, I appreciated Kate's desire to show how Mary is accepted for who she is, and is able to find love with someone who appreciates those qualities in her.
About the Author
Kate lives in the Bedfordshire countryside, England, close to the Chiltern Hills. She developed plans to be a novelist at the age of seven after reading about the career of prolific children's author Enid Blyton, whose adventure and mystery story books she read avidly. She taught herself to use her mother's typewriter to try and make her stories look like "proper books". Endlessly fascinated by "the past", Kate took a degree in History before starting a commercial career.
She began seriously writing in 2001, taking a notebook with her on the train to make best use of her commute to work. She wrote two historical novel manuscripts before receiving an offer of publication for the second – a short novel – in 2004 from DC Thomson. Fateful Deception is a romantic adventure set in the early 19th century and was shortlisted for the 2005 RNA New Writers Award.
2006 saw the publication of Perfidy and Perfection, Kate's romantic comedy set in Jane Austen's England, and the publication of two short novels: Fateful Deception and The Restless Heart.
Kate also writes in partnership with author Michelle Styles under the name Jennifer Lindsay. Jennifer Lindsay's first novel, The Lady Soldier, is a romantic adventure about a lady who disguises herself as a man in order to join Wellington's army. It was published in 2005.
The kind of stories Kate writes are those that she would like to read, and she hopes that others will find them enjoyable and entertaining too.
Kate is member of the Romantic Novelists Association and the Society of Authors.
Author Links
Follow the Tour Here!