A Great Cupcake:
Paperback: 592 pages
Publisher: William Morrow Paperbacks (October 28, 2014)
Synopsis:
What do you do when the man you pledged your life to breaks your heart and shatters your dreams? You pack your bags and travel the big, wide world to find your destiny—and your true love . . .
Ten years ago, a young and naïve Cassie married her first serious boyfriend, believing he would be with her forever. Now her marriage is in tatters and Cassie has no career or home of her own. Though she feels betrayed and confused, Cassie isn't giving up. She's going to take control of her life. But first she has to find out where she belongs . . . and who she wants to be.
Over the course of one year, Cassie leaves her sheltered life in rural Scotland to stay with her best friends living in the most glamorous cities in the world: New York, Paris, and London. Exchanging comfort food and mousy hair for a low-carb diet and a gorgeous new look, Cassie tries each city on for size as she searches for the life she's meant to have . . . and the man she's meant to love.
My Review:
I think this is possibly the largest chick-lit book I have ever read!  It is a little under 600 pages, but it is worth every page!  Cassie is on an adventure, scheduled by her 3 closest friends:  Kelly, Suzy, and Anouk, who happen to be living in the most gorgeous places on earth-New York, Paris, and London!  It's very Bridget Jones-esque in that while Cassie is nursing a broken heart and marriage, she has plenty of adventures to help her along the way!  Personally, I would love to drop everything and move away to let the adventures carry me (pre-marriage, of course!).
It's a big book, but well worth it, because each place that Cassie visits is full of it's own adventures.  In a way, it's like having 3 books combined because of the very different, yet fun places Cassie visits.  In the end, Cassie walks away with some great nuggets of truth, some special memories (and crazy ones, too), and with a great sense of who she is!
Disclaimer:  Don't let the name box you in.   It's a book that can be read any time of the year, but as well know…anything with Christmas in the title has to mean that there is some magic sprinkled within the pages!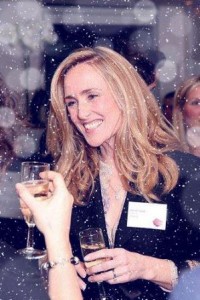 About Karen Swan: 
Karen Swan began her career in fashion journalism before giving it all up to raise her three children and an ADHD puppy, and to pursue her ambition of becoming a writer. She lives in the forest in Sussex, writing her books in a treehouse overlooking the Downs. Her first novel, Players, was published in 2010, followed by Prima Donna and Christmas at Tiffany's in 2011.
Karen's Tour Stops
Wednesday, October 29th: No More Grumpy Bookseller
Friday, October 31st: Seaside Book Nook
Monday, November 3rd: Words by Webb
Wednesday, November 5th: Becca Rowan
Tuesday, November 11th: Tina Says …
Wednesday, November 12th: Spices Latte Reads
Thursday, November 13th: A Chick Who Reads
Monday, November 17th: A Bookish Way of Life
Wednesday, November 19th: My Bookshelf
Thursday, November 20th: Books in the Burbs
Thursday, November 20th: For the Love of Words
Friday, November 21st: Svetlana's Reads and Views
TBD: BoundbyWords
Publication Date: January 22, 2014
Publisher:  Campanile Press
Formats: eBook, Hardcover, Audiobook
Genre: Historical Fiction/Mystery/Medieval
Synopsis:
A tragic loss. A desperate journey. A mother seeks the truth.
In December of 1377, four children were burned to death in a house fire. Villagers traveled hundreds of miles across England to demand justice for their children's deaths.
Sinful Folk is the story of this terrible mid-winter journey as seen by Mear, a former nun who has lived for a decade disguised as a mute man, raising her son quietly in this isolated village. For years, she has concealed herself and all her history. But on this journey, she will find the strength to redeem the promise of her past. Mear begins her journey in terror and heartache, and ends in triumph and transcendence.
The remarkable new novel by Ned Hayes, illustrated by New York Times bestselling author/illustrator Nikki McClure, Sinful Folk illuminates the medieval era with profound insight and compassion.
My Review:
This is a great story that is based on some historical fact, which absolutely fascinates me.  Mear is a single mom, raising her son in an obscure village, hoping to be away from the mainstream pubic.  She is hiding her identity, who others see as a mute man.  However, her secrets are much more interesting than just her posing as a man, which readers will learn as the story evolves.
Told with very gothic and dark tones, the book almost seemed scary at times.  Mear is with a group of men, who are all hoping to avenge the deaths of their sons.  However, there is suspicion amongst the group as to what really happened that fateful night.  Readers will get little snippets of these morsels of truths as the story unfolds, but it won't be until the end that the readers really understand what happened and why.  It is a somber tale, as Mear has lost her only child, and she has many secrets and is trying to protect the ones she loves.  However, there are glimpses of hope, too!  Overall, this was a great book!
About the Author
Ned Hayes is the author of the Amazon best-selling historical novel SINFUL FOLK. He is also the author of Coeur d'Alene Waters, a noir mystery set in the Pacific Northwest. He is now at work on a new novel, Garden of Earthly Delights, also set in the Middle Ages.
Ned Hayes is a candidate for an MFA from the Rainier Writer's Workshop, and holds graduate degrees in English and Theology from Western Washington University and Seattle University.
Born in China, he grew up bi-lingually, speaking both Mandarin and English. He now lives in Olympia, Washington with his wife and two children.
For more information please visit www.sinfulfolk.com and www.nednote.com. You can also find him on Facebook, Twitter, Pinterest, Booklikes, YouTube, Google+, and Goodreads.
Sinful Folk Blog Tour Schedule
Monday, October 20
Review at Flashlight Commentary
Tuesday, October 21
Review at Historical Novel Review
Wednesday, October 22
Spotlight at What is That Book About
Spotlight & Giveaway at Passages to the Past
Thursday, October 23
Review at History From a Woman's Perspective
Guest Post at Books and Benches
Monday, October 27
Review at Just One More Chapter
Spotlight & Giveaway at Historical Fiction Connection
Tuesday, October 28
Interview at Layered Pages
Wednesday, October 29
Review at Back Porchervations
Thursday, October 30
Interview at Back Porchervations
Monday, November 3
Interview at Triclinium
Spotlight at Boom Baby Reviews
Tuesday, November 4
Spotlight at Historical Tapestry
Wednesday, November 5
Review at Deal Sharing Aunt
Thursday, November 6
Review at bookramblings
Saturday, November 8
Review at Book Nerd
Monday, November 10
Review at Book Babe
Tuesday, November 11
Review at Impressions in Ink
Friday, November 14
Review & Giveaway at Broken Teepee
Tuesday, November 18
Review at CelticLady's Reviews
Review & Giveaway at Beth's Book Reviews
Wednesday, November 19
Review at Books in the Burbs
Review at Bookworm Babblings
Thursday, November 20
Review at With Her Nose Stuck in a Book
Review & Giveaway at Let Them Read Books
Friday, November 21
Review at Library Educated
Review & Giveaway at The True Book Addict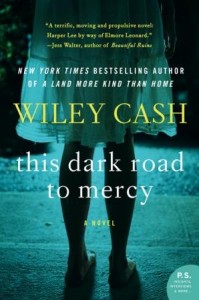 This Dark Road to Mercy
• Paperback: 256 pages
• Publisher: William Morrow Paperbacks; Reprint edition (September 23, 2014)
After their mother unexpectedly dies, twelve-year-old Easter Quillby and her six-year-old sister, Ruby, aren't expecting to see their errant father, Wade, ever again. But the ex–minor league baseball player who's been gone for years has suddenly appeared at their foster home to steal them away in the middle of the night.
Brady Weller, the girls' court-appointed guardian, begins looking for them, and quickly turns up unsettling information linking their father to a multimillion-dollar robbery. But Brady isn't the only hunter on the trail. Robert Pruitt, a mercurial man nursing a years-old vendetta, is determined to find Wade and claim his due.
Narrated in alternating voices that are at once captivating and heartbreaking, This Dark Road to Mercy is a soulful story about the emotional pull of family and the primal desire to outrun a past that refuses to let go.
My Review:
This book is gut wrenching, difficult to read, somber, but oh, so good!  I immediately was drawn into the world of Easter and her sister, Ruby.  Interesting names, given to them by their pill-addicted mother, which was perhaps one of the most endearing things she did for them: name them.  Due to tragic circumstances, Easter and Ruby live at a foster home with other children.  Their foster mother is working with their grandparents to help transition them to Alaska, where they will be able to live with family….family they don't know.  Easter is 12 years old, but very wise beyond her years.  She is coming into her own, with school boy crushes, but also has the reality of dealing with homelessness, not fitting in, trying to be a surrogate mom to her baby sister, and still be a kid herself.  Wade is their biological father, who had aspirations to be a professional baseball player, and signs away his parental rights.  However, on the run and wanting to be with his daughters, Wade takes them and their journey begins.
This is a tough story to read because it is rather dark, however don't let that sway you.  This is a fantastic story that really sheds light on the love between sisters, fitting in, starting over, and trying to change despite the past trying to define someone.  It was heartbreaking at times, but there are moments of hope and definitely mercy!  From the moment I opened the book, I was in Easter and Ruby's world.  Easter is the heroine of the story, because she is so resilient, gives hope, and in many ways represents the many children in foster care, who simply want to fit in and be loved.  Overall, a great book!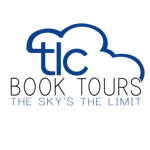 About Wiley Cash
Wiley Cash is the award-winning and New York Times bestselling author of A Land More Kind Than Home. A native of North Carolina, he has held residency positions at Yaddo and The MacDowell Colony and teaches in the low-residency MFA program at Southern New Hampshire University. He and his wife live in Wilmington, North Carolina.
Find out more about Wiley on his website, connect with him on Facebook, and follow him on Twitter.
Wiley's Tour Stops
Tuesday, October 21st: Mom's Small Victories
Tuesday, October 21st: Tutu's Two Cents
Wednesday, October 22nd: nightlyreading
Thursday, October 23rd: Fourth Street Review
Friday, October 24th: Lit and Life
Tuesday, October 28th: The Steadfast Reader
Wednesday, October 29th: From L.A. to LA
Thursday, October 30th: A Bookworm's World
Friday, October 31st: My Book Retreat
Monday, November 3rd: Svetlana's Reads and Views
Tuesday, November 4th: I'd Rather Be At The Beach
Thursday, November 5th: Books in the Burbs
Friday, November 6th: The Year in Books
Hardcover: 320 pages
Publisher: William Morrow (September 9, 2014)
Synopsis:
The bestselling novelist of all time.
The world's most famous detective.
The literary event of the year—an all-new mystery featuring
Agatha Christie's legendary hero Hercule Poirot.
Since the publication of her first novel in 1920, more than two billion copies of Agatha Christie's books have been sold around the globe. Now, for the first time ever, the guardians of her legacy have approved a brand new novel featuring Dame Agatha's most beloved creation, Hercule Poirot.
'I'm a dead woman, or I shall be soon…'
Hercule Poirot's quiet supper in a London coffeehouse is interrupted when a young woman confides to him that she is about to be murdered. She is terrified – but begs Poirot not to find and punish her killer. Once she is dead, she insists, justice will have been done.
Later that night, Poirot learns that three guests at a fashionable London Hotel have been murdered, and a cufflink has been placed in each one's mouth. Could there be a connection with the frightened woman? While Poirot struggles to put together the bizarre pieces of the puzzle, the murderer prepares another hotel bedroom for a fourth victim…
My Review:
I was really excited about Sophie Hannah writing a book, based on Agatha Christie's main characters: Hercule Poirot. He is away on vacation, taking a respite form his inspector duties. However, it's not before long that a triple murder and an odd item found at the scene of each murder has him involved!
I was able to predict pretty quickly who had been murdered, but the motives and the roles of the others involved did throw me off a little. What I love most about the movies I have seen, which is very evident in this book, is that while the characters are trying to figure the mysteries out-the reader or viewer has a better vantage point and still clueless on some level! It's just brilliant writing!!
The tone of the story, the different characters that all somehow interconnect, and the way the story unfolds makes for a great mystery story! It's a classic read, with a little romantic surprise at the end. Overall, it's a book that many Agatha Christie and mystery readers will want to read! It's also a great book for those, like me, who love Sophie Hannah's work and see how two great authors merge their writing together.
Thank you, TLC Book Tours and the publisher for giving me the opportunity to read and review the book! No forms of compensation were given.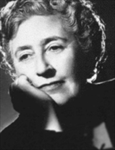 Author, Agatha Christie
Agatha Christie is the most widely published author of all time, outsold only by the Bible and Shakespeare. Her books have sold more than a billion copies in English and another billion in a hundred foreign languages. She died in 1976.
Learn more about Agatha Christie through her official website.
Sophie Hannah, author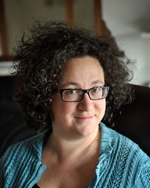 Internationally bestselling author Sophie Hannah breathes new life into the incomparable detective. In this thrilling tale, Poirot plunges into a mystery set in 1920s London—a diabolically clever puzzle that will test his brilliant skills and baffle and delight longtime Christie fans and new generations of readers discovering him for the first time. Authorized by Christie's family, and featuring the most iconic detective of all time, this instant Christie classic is sure to be celebrated by mystery lovers the world over.
Connect with Sophie Hannah through her website, or follow her on Facebook or Twitter.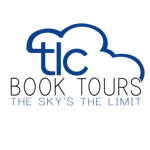 Sophie's Tour Stops
Monday, September 15th: A Bookish Way of Life
Wednesday, September 17th: No More Grumpy Bookseller
Thursday, September 18th: The Road to Here
Thursday, October 2nd: From the TBR Pile
Tuesday, October 7th: A Bookworm's World
Friday, October 10th: Jorie Loves a Story
Wednesday, October 15th: Olduvai Reads
Wednesday, October 15th: BoundbyWords
Wednesday, October 15th: Sara's Organized Chaos
Wednesday, October 15th: My Bookshelf
Tuesday, October 28th: Wordsmithonia
Friday, October 31st: Books in the Burbs
My Review:
The book reminds me of The Help by Kathryn Stockett and Fried Green Tomatoes by Fannie Flagg, all mixed together. Except, the main dish is Amen pie, which sounds pretty scrumptious.  The story centers around Sis, caretaker to her grandma, nephew, and sister.  Her sister has her own demons to contend with, all while raising her son, preparing for a wedding, and dealing with flashbacks to being a pregnant teen mom.  Jim, her brother, is back from Vietnam with his own PTSD and wooden leg to contend with.  Lastly, there is Beulah, caretaker and confident to Sweet Mama (Sis's grandma).  With a wedding to prepare for, overseeing a restaurant that is the beacon of hope for a small town community, and preparing for Camille, a grade 5 hurricane, this book has all the great ingredients to a great book! Add in a dead body in the backyard, and you also have a little mystery to deal with.
The book kept my attention, had a lot of events going on, and the characters were quite interesting.  The book kept at smooth pace, and even though there was a lot happening in the story, the author does a great job of introducing different characters and connecting them in a way that keeps the storyline moving along without becoming stagnant.  I did feel the story was a bit rushed at the end, but it still ended in a great way!  While the story ends, there is much to be left to the imagination!  Nothing is truly solved, but the story ends with a great measure of hope!  Hope for new beginnings, for love, and for a family to stay together despite circumstances that can easily tear them apart.
 *This book was provided by the publishers and NetGalley, in exchange for an honest review.  No forms of compensation were given.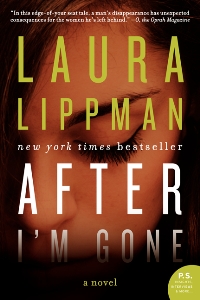 My Review:
This book is within the genre of Mystery/Thriller, it isn't the typical "edge of your seat" kind of book.  Instead, it's more of a character driven novel that pulls back different layers of the women left behind, after Felix mysteriously disappears.
While I could completely understand the emotions and personal experiences each woman shares, it really left me resenting the main character-who really never appears in the book.  Rather, Felix is described by each woman through flashbacks and present storytelling. It's only when the disappearance and murder of Felix's mistress happens 10 years later (after Felix disappears), the story is really shaped and pushed forward by the ever persistent detective: Sandy.  It's his personal mission to solve this cold case, and is really the strong character in the book, who makes the novel quite unique.  While this isn't the typical thriller/mystery book, it is definitely a book that will have you wanting to know more about the women Felix leaves behind.
*A huge thanks to TLC Book Tours and the publisher for allowing me the opportunity to be a part of the tour.  No monetary compensation was given.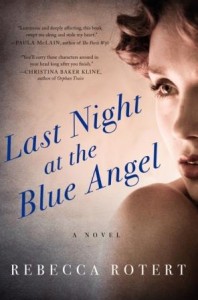 Reading this novel, I could imagine break out female actresses and singers, who are single moms and travel with their child(ren).  This story details the struggles and daily challenges Naomi faces to become a star, even at the expense of her daughter, Sophia.
Sophia is not your average little girl.  Of course, she is also living on the road, living with different people, and has a different perspective on life.  She is an observer, and journals words/thoughts/ideas in her two little notebooks.  While she doesn't have a father in her life, Jim (Naomi's manager) assumes that role and becomes a father figure to Sophia-who she looks to for support.
During a time of racism, sexual revolution, and the challenges of being a single mom, Naomi's life is revealed through the eyes of her daughter, Sophia.  There are some lesbian moments in the book, although it is not explicit.  Nor does the author go into much detail about that part of Naomi's life.  It's an interesting tale and a cautionary one, because sometimes to gain fame, it means to lose those you love most.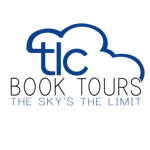 About Rebecca Rotert: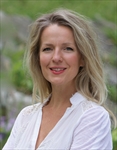 Rebecca Rotert received an M.A. in Literature from Hollins College, where she was the recipient of the Academy of American Poets prize. Her poetry and essays have appeared in a range of magazines and journals. She's an experienced singer and songwriter, who has performed with several bands, and a teacher with the Nebraska Writers Collective. She lives in Omaha, Nebraska. This is her first novel.
Follow Rebecca on Twitter: @RebeccaRotert.
Rebecca's Tour Stops
Tuesday, July 1st: Drey's Library
Thursday, July 3rd: Kritters Ramblings
Friday, July 4th: Sweet Southern Home
Monday, July 7th: Book-alicious Mama
Tuesday, July 8th: Books in the Burbs
Thursday, July 10th: Books à la Mode
Monday, July 14th: Becca Rowan
Tuesday, July 15th: BookNAround
Wednesday, July 16th: Olduvai Reads
Thursday, July 17th: Svetlana's Reads and Views
TBD: The Written World
It doesn't always happen, but with the recent health issues I've had, being homebound has allowed me the opportunity to read more than I have in a long time.  Reading has been the silver lining, this summer.  Usually, summer is the time when I read from my TBR list, which I have yet to touch! I think most readers can relate-but it seems my TBR list is always expanding!!!  With new releases each week, it can be overwhelming to keep up with!
Below are some books I've read-so far!  If you click on the picture of each book, it will take you book page, so that you can read the synopsis.
**************************************************************************************************
This is a story that reads almost like a mystery, because Olivia has to piece together the events that happened before the fatal death of her estranged friend, Sally.  I enjoyed reading about the relationship between Sally and Olivia (before they became adults), and could certainly relate to having that "crazy friend"-who goes off the edge.  Eleanor Moran doesn't give all the details in order, with the story changing from past to present, which made the book even more fascinating to read!  I love a great mystery, wrapped up in a novel that has a little bit of everything: widowhood, survivor's guilt, infidelity, friendships, lies and betrayal, and a little romance.  The reader is given one piece of the puzzle, in random order, as each piece slowly takes shape to reveal the hidden truths that were there the whole time.
I loved Madeline and felt her emotions were true to that of a child, who deals with the loss of her parent.  She is angry, distant, reluctant, and slowly opens her heart to the possibilities of loving and honoring her mother, while also accepting a new beginning.  My heart ached for her, as she struggles to balance her faithfulness to her mom, while also learning to accept someone else in her life.  It isn't until the very end that Moran reveals to the reader and Sally's family-the reason for Sally's demise and "crazy behavior", which came as a shock but then made sense!  Eleanor Moran nails the psychological issues Sally faces and the internal struggles she dealt with and the demons that she faced.
While there were times that it seemed Olivia was in a trance and did whatever William wanted, it seemed that in some cosmic weird way that Sally wanted things to evolve as they do and that in the end, she could rest in peace knowing those she loved were all together.
It's an excellent read!  I read this one quite quickly because  I wanted to know what happens!  Most of all, I love the style of writing Eleanor Manor has in this book-as it was a puzzle that slowly connects and reveals all the hidden secrets that the characters have.  Those who love books about mental illness, family secrets/relationships, and friendships, will certainly love this book!
  *A huge thank you to the publisher for giving me the opportunity to review this book.
************************************************************************************************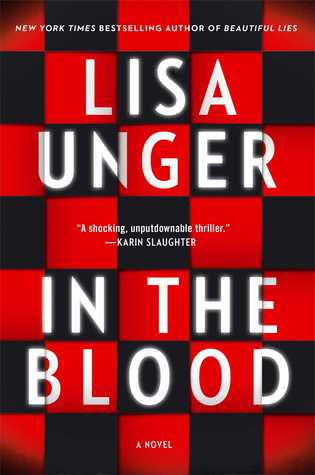 Let's face it.  The book cover doesn't scream, "READ ME!".  But….don't let that deter you from reading it!  Once you've read it, you will completely understand the cover and appreciate it that much more.  This book is a traditional thriller book.  It has mystery, electric energy that intensifies as each chapter is read, murder, possible suspects and motives, and psychological drama that will have your head spinning!  It's definitely one of my best picks for 2014, because it the kind of book that any reader will enjoy.
You love history? Check.
You love murder mystery? Check.
You love reading about an underdog protagonist that has a secret? Check.
You want to read a book that you won't be able to put down? Check.
You want a book that has to deal with sociopaths, psychological issues? Check.
You want a book that intensifies as each chapter is read? Check.
This book has it all.  There is so much detail, that Lisa Unger leaves no stone uncovered.  She weaves this incredible story, with two alternating voices.  Whose voice is the second? That 's one of the mysteries!  I absolutely loved this book, couldn't put it down, and read this book in 1 day.  That is really unheard for me, and being sick, I actually read this book with a migraine.  I literally read with one eye closed at times because my head hurt….but I needed to know what happened! Yeah, this book is that fantastic.  Add it to your TBR list, or better yet, just stop what you are reading and grab this book!  It's that good.
*This book was provided for review, courtesy of the publisher.
**************************************************************************************************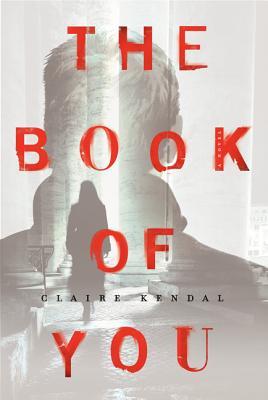 This is a book that starts out quite intense.  Clarissa is a girl that people either can relate to because they see parts of themselves in her, or know someone who is like her.  Either way, Clarissa will be someone that will bring out strong emotions in the reader.  Clarissa is the typical victim: she is isolated, wants to have a relationship but doesn't know how to set boundaries because she has self-esteem issues, and doesn't know who to trust.  There are so many issues Clarissa is challenged with, because of the torment she endures from her predator (Rafe).  The reader is taken on a journey of the psychological trauma and prison a person can get entrapped in, and how it slowly strips everything from the victim, to a point of panic.  It's an incredible book that shows that cycles repeat, until the victim takes control and makes a shift mentally.
If you or someone you know is feeling threatened, in an unsafe situation, or needs to talk to someone, please call the Crisis Hotline!
1.800.273.8255
24/7, anytime, anywhere.
  *This book was provided through TLC Book Tours, in exchange for an honest review.
Publisher: Perfect Mamas Press (December 8, 2013)
Pages:  224
Genre:  Chick-lit
Synopsis:
The New Ever After is book two in The New Ever After Series. After becoming a widow with three small children, Heather Meadows is starting a new life. She has a sexy new husband, newborn twins, and a blossoming career as a writer. But with the advent of summer comes an avalanche of worries about doing it all and being enough. In her quirky style that drew readers to Tripped Up Love, Heather works through her new challenges and surprises with the fortitude she found she had when her first husband died. Only this time, her strength is put to the ultimate test as she faces losing not only her best friend but her new happily ever after as well.
This is the second book in a trilogy.  I read the first book and loved it, so I had to read the second book!  Julie Farley does not disappoint.  This book brings back the characters we all fell in love with in the first book:  Heather and Peter (the newlyweds), their children (the twins have grown!), and Jenny (Heather's best friend/assistant).
Heather's friendship is tested, Heather and Peter's relationship goes through some bumps in the road (or water), and readers get a chance to see how families can merge together and face the challenges all new couples face, even with children-who are still trying to figure themselves out, too.  It's a natural extension to the first book, and fans of the first book will enjoy this one, too.
I would have liked to read more about Jenny's personal dilemma and seen Heather and Peter as the secondary characters in this book, but it still balanced well out!! I am looking forward to the last book and can't wait to read the next adventures Heather and Peter take us on!