When my son was about 2 years old, and needed us to repeat something, he would ask, "what you said?".  It was so cute, but of course, we'd correct him.  I can guarantee you, at 19, he no longer says that.  Anyhow, that's our saying at home when we are being goofy, and I thought this was quite fitting for my experience listening to an audio on the road.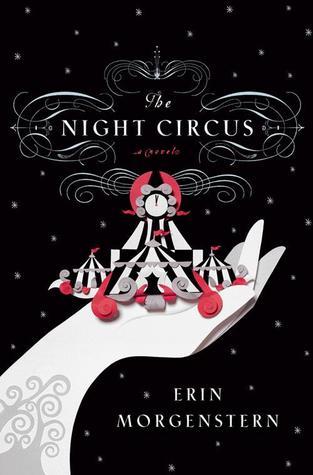 About a couple of weeks ago, I was able to check out the audio for this book. I downloaded it onto my computer, so that from there I could download it to my iPhone.  My plan was to listen to the book, while on the road to a conference.  Because I was transferring the cd's onto my laptop, then transferring them to my iPhone, and I had never done that before, it took me about 4 hours to figure it all out and finish the task.
So, on my road trip I went.  I had created a playlist, with the book title, of course.  However, it played in alphabetical order of each title, rather than the order of the book.  Not a problem.  I played it by "author" setting,  for the story to be read out loud in the correct order.
However, I failed miserably.  Here's why:
1.  Concentration: I am a proactive driver. I am constantly looking at sides, driving cautiously, which means I didn't always remember what was being said and which character the narrator was talking about.
2.  Pause and Play: For some reason, if I stopped and turned the van off, my iPhone wouldn't remember where I was at in the story, and it would either start over or just pick a random spot.
3.  Squirrel!:  I'm a visual person and the drive was beautiful.  I'd be looking at the scenery or reading the billboard signs, then I'd completely forget what was being said.  Unlike a book, I just can't turn back a few pages.  I had to  rewind a whole chapter, which wasn't fun!
4.  Who? When?:  I don't know when or how, but as I'm driving, the storyline went back and forth on the timeline: past and present.  It was simply hard to remember which time period was being told. I found myself getting confused.  It wasn't until I stopped at my destination that I looked down and saw that somehow the story was being "shuffled".   For example, I'd be in chapter 1, then move onto chapter 11, and had no idea.  While I am a sign reader, I don't look down at my phone.  It wasn't until I was at a full stop that I realized what had been happening.   I still don't know if the novel naturally goes back and forth from past to present, and even if it did, I simply couldn't keep up.
5.  Mindless: While the narrator is phenomenal, I realize I just need some music I can sing to, because it doesn't matter if I know every word, and it helps me stay calmer and more focused.  The narrator for this novel has a very distinguished voice and I loved when he would talk in the different character voices.  However, it was too hard to stay focused on the audio version of novel, no matter how interesting it was.  Granted, it was playing in random order, so that impacted my experience tremendously.
From what I do remember, I really liked the novel and plan to read the book.  Some people are able to listen to books with no problem. I am apparently not one of them.  My husband loves using the service from Audible.com.  He loves the ease of it and how quickly it just transfers to his phone, like I love the easy format with my e-readers.
When people tell me they can't use e-readers, I can completely understand them.  Just like having a variety of genres to choose from, there are a variety of different ways to read a book. I'm a visual learner, and it makes perfect sense that I prefer reading to listening.  It also makes perfect sense that I don't always know the words to a song unless I read them, and that's okay.  I'm really great at humming and ad-libbing!
Which do you prefer: audio, e-books, or a physical copy?
Sound below!