It doesn't always happen, but with the recent health issues I've had, being homebound has allowed me the opportunity to read more than I have in a long time.  Reading has been the silver lining, this summer.  Usually, summer is the time when I read from my TBR list, which I have yet to touch! I think most readers can relate-but it seems my TBR list is always expanding!!!  With new releases each week, it can be overwhelming to keep up with!
Below are some books I've read-so far!  If you click on the picture of each book, it will take you book page, so that you can read the synopsis.
**************************************************************************************************
This is a story that reads almost like a mystery, because Olivia has to piece together the events that happened before the fatal death of her estranged friend, Sally.  I enjoyed reading about the relationship between Sally and Olivia (before they became adults), and could certainly relate to having that "crazy friend"-who goes off the edge.  Eleanor Moran doesn't give all the details in order, with the story changing from past to present, which made the book even more fascinating to read!  I love a great mystery, wrapped up in a novel that has a little bit of everything: widowhood, survivor's guilt, infidelity, friendships, lies and betrayal, and a little romance.  The reader is given one piece of the puzzle, in random order, as each piece slowly takes shape to reveal the hidden truths that were there the whole time.
I loved Madeline and felt her emotions were true to that of a child, who deals with the loss of her parent.  She is angry, distant, reluctant, and slowly opens her heart to the possibilities of loving and honoring her mother, while also accepting a new beginning.  My heart ached for her, as she struggles to balance her faithfulness to her mom, while also learning to accept someone else in her life.  It isn't until the very end that Moran reveals to the reader and Sally's family-the reason for Sally's demise and "crazy behavior", which came as a shock but then made sense!  Eleanor Moran nails the psychological issues Sally faces and the internal struggles she dealt with and the demons that she faced.
While there were times that it seemed Olivia was in a trance and did whatever William wanted, it seemed that in some cosmic weird way that Sally wanted things to evolve as they do and that in the end, she could rest in peace knowing those she loved were all together.
It's an excellent read!  I read this one quite quickly because  I wanted to know what happens!  Most of all, I love the style of writing Eleanor Manor has in this book-as it was a puzzle that slowly connects and reveals all the hidden secrets that the characters have.  Those who love books about mental illness, family secrets/relationships, and friendships, will certainly love this book!
  *A huge thank you to the publisher for giving me the opportunity to review this book.
************************************************************************************************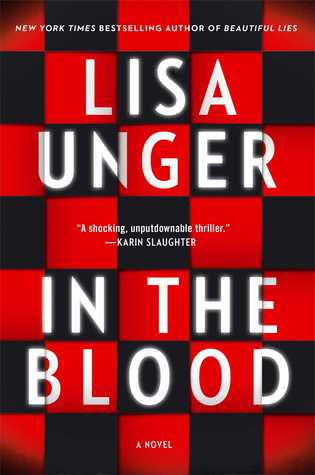 Let's face it.  The book cover doesn't scream, "READ ME!".  But….don't let that deter you from reading it!  Once you've read it, you will completely understand the cover and appreciate it that much more.  This book is a traditional thriller book.  It has mystery, electric energy that intensifies as each chapter is read, murder, possible suspects and motives, and psychological drama that will have your head spinning!  It's definitely one of my best picks for 2014, because it the kind of book that any reader will enjoy.
You love history? Check.
You love murder mystery? Check.
You love reading about an underdog protagonist that has a secret? Check.
You want to read a book that you won't be able to put down? Check.
You want a book that has to deal with sociopaths, psychological issues? Check.
You want a book that intensifies as each chapter is read? Check.
This book has it all.  There is so much detail, that Lisa Unger leaves no stone uncovered.  She weaves this incredible story, with two alternating voices.  Whose voice is the second? That 's one of the mysteries!  I absolutely loved this book, couldn't put it down, and read this book in 1 day.  That is really unheard for me, and being sick, I actually read this book with a migraine.  I literally read with one eye closed at times because my head hurt….but I needed to know what happened! Yeah, this book is that fantastic.  Add it to your TBR list, or better yet, just stop what you are reading and grab this book!  It's that good.
*This book was provided for review, courtesy of the publisher.
**************************************************************************************************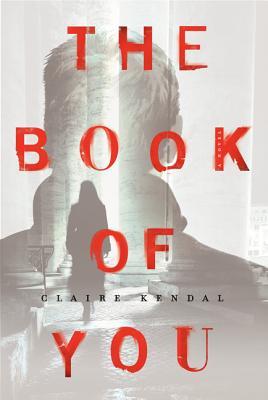 This is a book that starts out quite intense.  Clarissa is a girl that people either can relate to because they see parts of themselves in her, or know someone who is like her.  Either way, Clarissa will be someone that will bring out strong emotions in the reader.  Clarissa is the typical victim: she is isolated, wants to have a relationship but doesn't know how to set boundaries because she has self-esteem issues, and doesn't know who to trust.  There are so many issues Clarissa is challenged with, because of the torment she endures from her predator (Rafe).  The reader is taken on a journey of the psychological trauma and prison a person can get entrapped in, and how it slowly strips everything from the victim, to a point of panic.  It's an incredible book that shows that cycles repeat, until the victim takes control and makes a shift mentally.
If you or someone you know is feeling threatened, in an unsafe situation, or needs to talk to someone, please call the Crisis Hotline!
1.800.273.8255
24/7, anytime, anywhere.
  *This book was provided through TLC Book Tours, in exchange for an honest review.