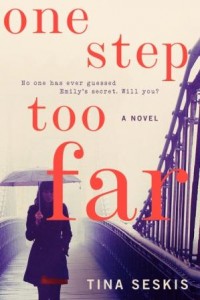 Hardcover: 320 pages
Publisher: William Morrow (January 27, 2015)
The #1 international bestseller reminiscent of After I'm Gone, Sister, Before I Go to Sleep, and The Silent Wife—an intricately plotted, thoroughly addictive thriller that introduces a major new voice in suspense fiction—a mesmerizing and powerful novel that will keep you guessing to the very end.
No one has ever guessed Emily's secret.
Will you?
A happy marriage. A beautiful family. A lovely home. So what makes Emily Coleman get up one morning and walk right out of her life—to start again as someone new?
Now, Emily has become Cat, working at a hip advertising agency in London and living on the edge with her inseparable new friend, Angel. Cat's buried any trace of her old self so well, no one knows how to find her. But she can't bury the past—or her own memories.
And soon, she'll have to face the truth of what she's done—a shocking revelation that may push her one step too far. . . .
My Review:
This is a book that has a dark and gloomy feel about it.  It's not until the very end, that there is a little ray of sunshine.  Emily leaves her husband and family behind, choosing to go by the name "Cat", as she starts a new life in London.  She is determined to hide who she is to this new world, while there are moments the reader is brought to the past to shed light into the world of Emily and who she is.  Emily is the oldest twin, with her younger one (Caroline) being the reckless one.  It is shared that Caroline was not expected, as having twins was a surprise for their mom.  As a result, Caroline was treated differently from the very beginning, while Emily was the child that was loved and nurtured.
Told in alternating viewpoints, the reader gets to know what Emily and Caroline's parents felt and experienced, Ben (Emily/Cat's husband), Angel (Cat's friend), as well as Emily/Cat's perspective.  I would have loved to have known Caroline's point of view because she is so central to this storyline.  However, the reader is left to speculate what she felt and why.
Emily is married to a loving man and has 1 child, pregnant with another.  She is a successful attorney and has the support of her family and friends.  Then, abruptly, she leaves to run away from her past and the reader slowly puts the pieces together to figure out what would make Emily leave the comfort of her home and wonderful family to start anew. Cat is rather reckless as she ventures into the world of drugs and partying.  She meets a friend, named Angel, who becomes quite close with her.  However, never close enough to know Cat's secret.
This is a novel that I absolutely enjoyed reading. It's a novel that will keep you guessing, wondering what's happening next and what happened in the past.  As it all unfolds, the reader can't help but have compassion and happy to see a silver lining at the end.  While it isn't addressed as openly in the novel, it's quite certain that Emily suffered from PTSD, which explained the alter-ego and the spiral towards self-destruction.  It's simply a great novel that kept me guessing until the very end. It's a great read that I truly enjoyed!
*My thanks to TLC Book Tours and the publisher for giving me the opportunity to read and review this novel! No forms of compensation were given.
About Tina Seskis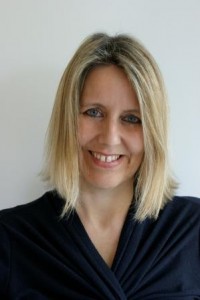 Tina Seskis grew up in Hampshire, England, and after graduating from the University of Bath spent more than twenty years working in marketing and advertising. One Step Too Far is her debut novel, and was first published independently in the UK, where it shot to the #1 spot on the bestseller list. Her second novel is forthcoming. She lives in North London with her husband and son.
Find out more about Tina at her website, and connect with her on Facebook and Twitter.

Tina's Tour Stops
Tuesday, January 27th: Bibliotica
Wednesday, January 28th: Kahakai Kitchen
Thursday, January 29th: Fuelled by Fiction
Monday, February 2nd: BoundbyWords
Tuesday, February 3rd: A Bookworm's World
Wednesday, February 4th: A Bookish Way of Life
Thursday, February 5th: Svetlana's Reads and Views
Friday, February 6th: Books in the Burbs
Monday, February 9th: The Well-Read Redhead
Tuesday, February 10th: Vox Libris