What, what, what???  I just saw this incredible book for FREE!!! So, of course, I have to share it with you!  This is a great read, especially as we approach the 10th anniversary of 9/11.  I was given this book from the publisher to provide a review, which will be posted this month.  In the meantime, check it out for yourself and let me know how you like it.  After all, free is always best!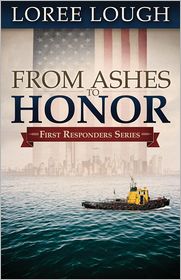 Product Details
Format: Kindle Edition
File Size: 612 KB
ISBN#:  13: 978-1-4267-0769-8
Print Length: 336 pages
Publisher: Abingdon Press Fiction (August 26, 2011)
Genre:  Christian Fiction/Inspiration
Synopsis:
If he had only answered that last phone call from the World Trade Center . . .

Minutes before two jumbo jets changed U.S. history, New York police officer Austin Finley ignored the call from his brother, who'd been bugging him for days. Trying to live with his one regret causes hatred and bitterness to consume Austin, and when counselor Mercy Samara recommends desk duty, Austin resigns. Haunted by her own memories of 9/11, Mercy takes a job as a school counselor in Baltimore. When Austin, now an EMT, responds to an emergency at Mercy's school, both are stunned and wary.
Finally their common—and painful—memories turn suspicion into friendship, then romance.
But hard questions linger: Can they truly move beyond their past harsh judgments and harsh words? Will their past finally bring them closer or—as the tenth anniversary of 9/11 draws near—drive them farther apart?
Download this FREE book onto your Kindle
Download this FREE book onto your Nook
Related articles