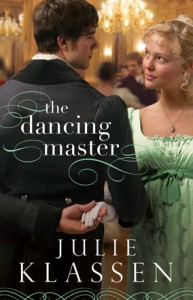 Paperback: 432 pages
Publisher: Bethany House Publishers (January 7, 2014)
Synopsis:
Finding himself the man of the family, London dancing master Alec Valcourt moves his mother and sister to remote Devonshire, hoping to start over. But he is stunned to learn the village matriarch has prohibited all dancing, for reasons buried deep in her past.
Alec finds an unlikely ally in the matriarch's daughter. Though he's initially wary of Julia Midwinter's reckless flirtation, he comes to realize her bold exterior disguises a vulnerable soul–and hidden sorrows of her own.
Julia is quickly attracted to the handsome dancing master–a man her mother would never approve of–but she cannot imagine why Mr. Valcourt would leave London, or why he evades questions about his past. With Alec's help, can Julia uncover old secrets and restore life to her somber village…and to her mother's tattered heart?
My Review:
The first book I ever read from Julie Klassen was, "The Apothecary's Daughter".  I fell in love with the characters and loved the way in which she wrote Christian fiction with Regency romance combined.  So, I was quite excited to learn she had a new book out, which actually was released for publication on January 7, 2014.
The premise was a bit familiar, as I had flashbacks of the movie, Footloose (the original).  I kept picturing Kevin Bacon as Alec and Julia as Lori Singer.  The preacher is Julia's mother (Amelia Midwinter), of course.
Back to the story: Alec is back with his mother and trying to establish his business. The problem: he is a dance instructor in a town that forbids dancing.  With a few clients, he begins teaching dancing, as well as fencing, in a town that is skeptical of him and his intentions.
Julie Klassen is a perfectionist when it comes to detail.  She describes the small town so vividly and the characters are so well developed, that it easy to fall in love with Alec and seem a little put off by the childish ways of Julia.  Julia is used to being the center of attention and having many suitors, however she is challenged by Alec, who refuses to become just another suitor and ruin any chances of helping his family financially.
This is a slow, simmer read.  It takes time for the story to develop, as the characters slowly reveal themselves to the reader, but it is a book worth reading. If you love Regency romance, Christian fiction, or both, then you will love this story.  In true fashion to Julie Klassen's writing, Christianity isn't pored through every page.  Rather, lessons are taught, and God's grace is shown, through the trials the characters face.
*This book was provided by Bethany House, through TLC Book Tours and NetGalley.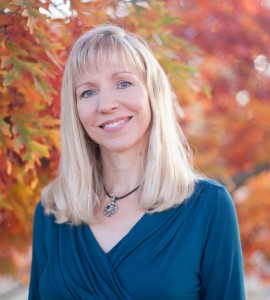 About Julie Klassen
Julie Klassen loves all things Jane–Jane Eyre and Jane Austen. A graduate of the University of Illinois, Julie worked in publishing for sixteen years and now writes full time. She has won the Christy Award: Historical Romance for The Silent Governess (2010) and The Girl in the Gatehouse (2011) which also won the 2010 Midwest Book Award for Genre Fiction. Julie and her husband have two sons and live in a suburb of St. Paul, Minnesota.
Connect with Julie:  
Julie Klassen's TLC Book Tours TOUR STOPS:
Monday, January 6th:  A Chick Who Reads
Tuesday, January 7th:  Reviews from the Heart
Wednesday, January 8th:  Books in the Burbs
Thursday, January 9th:  Christian Bookshelf Reviews
Thursday, January 9th:  Worthy 2 Read
Monday, January 13th:  Let Them Read Books – review
Tuesday, January 14th:  Let Them Read Books – interview/giveaway
Wednesday, January 15th:  Luxury Reading
Thursday, January 16th:  Kahakai Kitchen
Monday, January 20th:  Lavish Bookshelf
Tuesday, January 21st:  Melina's Book Reviews
Wednesday, January 22nd:  Broken Teepee
Thursday, January 23rd:  Bookfoolery
Monday, January 27th:  WV Stitcher
Tuesday, January 28th:  Deb's Book Bag
Wednesday, January 29th:  The Overweight Bookshelf
Thursday, January 30th:  Mom in Love with Fiction