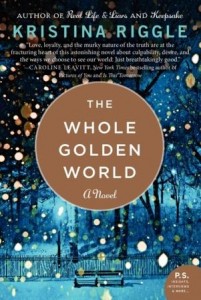 Synopsis:
Kristina Riggle, the acclaimed author of Real Life & Liars, returns with a thought-provoking novel inspired by real-life events.
Seventeen-year-old Morgan Monetti shocks her parents and her community with one simple act: She chooses to stand by the man everyone else believes has exploited her—popular high school teacher TJ Hill. Quietly walking across a crowded courtroom to sit behind TJ, and not beside her parents, she announces herself as the adult she believes herself to be.
But her mother, Dinah, wants justice. Dinah is a fighter, and she believes with all her heart and soul that TJ is a man who took advantage of her daughter. He is a criminal who should be brought to justice, no matter what the cost to his family.
Rain, TJ's wife, is shocked that her handsome, loving, respected husband has been accused of a terrible crime. But has her desperation to start a family closed her eyes to the fault lines in her marriage? And can she face the painful truths about herself and her husband?
Told from the perspectives of these three remarkable women, The Whole Golden World navigates the precarious territory between childhood and adulthood, raising questions about love and manipulation, marriage and motherhood, consent and responsibility. It's a novel both shocking and unforgettable in its power.
My Review:
We've all read the headlines of teacher and student having sex, adult male having sex with a minor…we probably even know a few people in our communities that have December/May relationships.  So, what was this book so uncomfortable to read?  It was because Kristina Riggle doesn't give the reader a person to root for, an unsung hero that emerges, or even a happy ending.  It's a story with multiple layers, multiple stories from each character.  The reader gets an inside perspective to the three main women in the story: Morgan (student), Rain (TJ's wife), and Dinah (Morgan's mother).  The reader does get some glimpses into the psychological make-up of TJ, who feels unappreciated by his wife, less than by his brother and sister in law, and is a hero to one student: Morgan.
The story is a slow read, sometimes I really resented Morgan's father (the principal at the school), who was aloof and disconnected from his family and only cared about job promotion.  This story really showed how much the family issues, struggles, parenting, keeping up with the home and being a family rests solely on the shoulders of the women.  It is no wonder that Dinah looks to Morgan as a co-parent and Morgan sees herself as a peer/adult and doesn't see the issue having a relationship with a 12 year older man, who also happens to be her teacher.  She sees the lack of relationship and love between her parents and wants more.
Each woman, including Morgan-who is a teen-but if you treat her as a an adult, then she's an adult- have self esteem issues, issues of self worth/value, issues of feeling that they are in charge of their own fate and the men are simply accessories in their life.  Aside from the bigger issue: teacher has sex with student, there are serious issues that a group could discuss:  parenting responsibilities, gender roles, secrets, invalidation, respect, work issues, family/personal responsibilities, and culture/society norms & expectations.
It's a great book to read, certainly brought up a lot of issues that are worth discussing, and leaves the reader with lots of "food for thought" to chew on.  Kristina Riggle is a brilliant writer, because she writes with layers and shows the flaws of each person, how they come together, and how they can grow from it. In shining a light to this fictional family, it certainly is a great segway into evaluating your own life.  Most importantly, to always remember: nothing is ever as it appears.
*Thank you to the publisher and to TLC Tours for providing me a copy, in exchange for an honest review.
About the Author: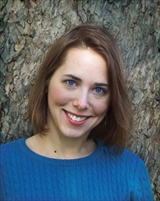 Kristina Riggle is a former newspaper reporter now pursuing her first love, writing fiction. Her character-driven novels have been honored by independent booksellers in the Midwest and Great Lakes regions, and her debut, Real Life & Liars, was a Target "Breakout" pick. She finds people of all walks of life fascinating, as in the old A&E "Biography" slogan, "Every life has a story." She's the co-editor for fiction for the e-zine Literary Mama, and has published short stories at Literary Mama, Cimarron Review, and elsewhere. When not writing, she can be found taking care of her two kids and dog, and squeezing in time to read whenever she can.
Find out more about Kristina at her website, follow her on Twitter, and connect with her on Facebook.
Kristina's Tour Stops
Tuesday, November 5th: Booksie's Blog
Thursday, November 7th: Kritters Ramblings
Monday, November 11th: she treads softly
Tuesday, November 12th: A Bookish Way of Life
Wednesday, November 13th: A Novel Review – review
Thursday, November 14th: Lectus
Friday, Noveber 15th: A Novel Review – author interview
Monday, November 18th: Bloggin' 'Bout Books
Tuesday, November 19th: Girls Just Reading
Wednesday, November 20th: The Well-Read Redhead
Monday, November 25th: A Chick Who Reads
Wednesday, November 27th: Book-alicious Mama
Thursday, November 28th: Time 2 Read
Monday, December 2nd: Read Lately
Thursday, December 5th: The Little Reader Library
Monday, December 9th: Sweet Southern Home
Friday, December 13th: Tina's Book Reviews
Monday, December 16th: Books in the Burbs
Related articles